Disney World has looked a little different for those vacationing to the parks over the past year.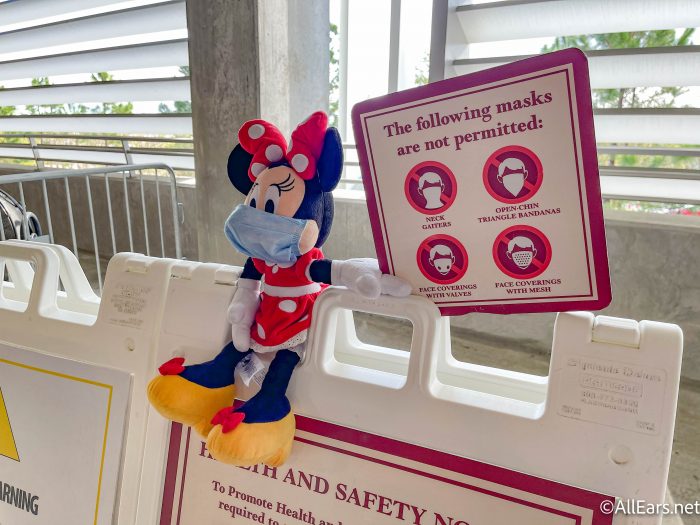 When Disney originally reopened the park after temporarily closing due to the ongoing health crisis, they implemented a slew of health and safety measures. Not only does Disney now require guests to reserve their day in the park through the Park Pass Reservation system, wear masks, and socially distance while in the parks, but they also implemented distanced queues and rides and other safety measures. But, as conditions evolve, we're starting to see things change inside — and outside — of the parks.
So, here's how (and why) your Disney World trip could look VERY different soon!
CDC Updates
Mask and Distancing Guidelines
First up let's take a look at all the updates coming from the CDC that are impacting your Disney World vacation. They have been releasing a lot of updates to their recommendations for fully vaccinated people and, one of the bigger changes is that the CDC now suggests that fully vaccinated people do not need to wear masks or distance when gathering with others who are fully vaccinated.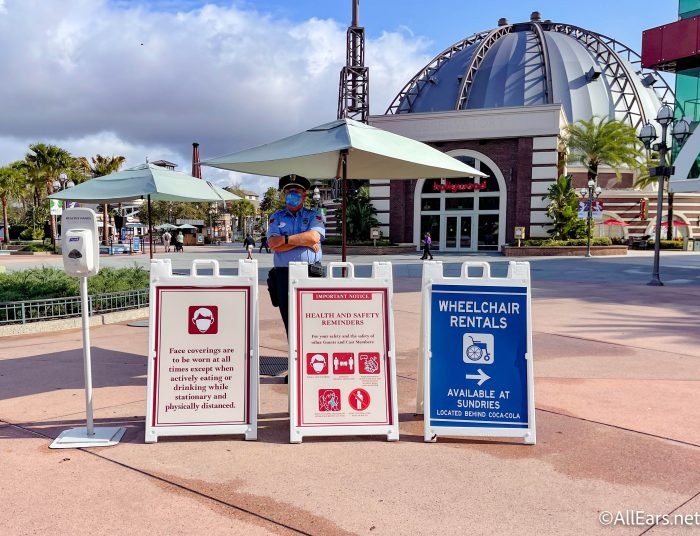 In addition, the new guidelines allow for fully vaccinated people to visit those who are not vaccinated (and are at low risk for contracting severe effects from COVID-19) without masks and distancing. Plus, they no longer need to quarantine or get a COVID-19 test after a known exposure if they are not symptomatic.
Travel Guidelines
A few weeks after the CDC announced the updates to mask and distancing guidelines for fully vaccinated people, they also gave this group another freedom — travel.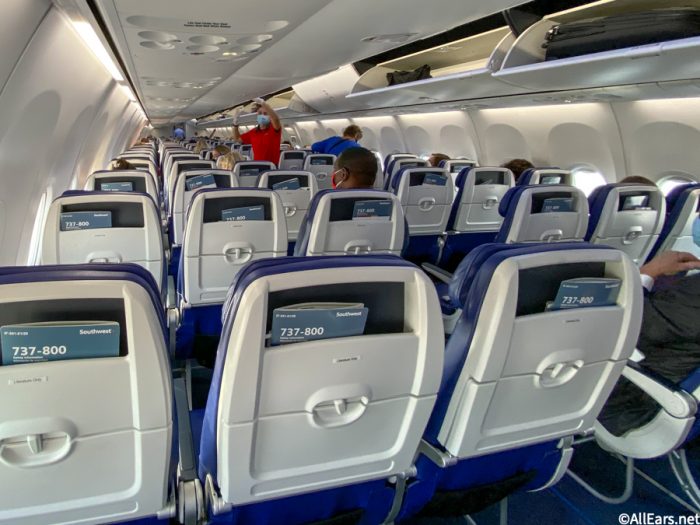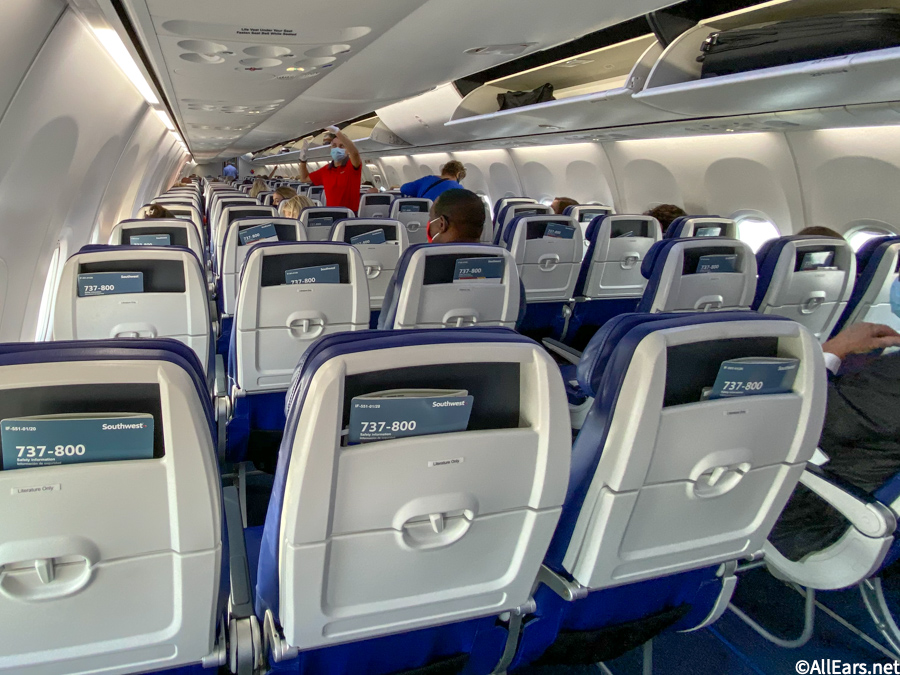 Now, the CDC says that those who are fully vaccinated can safely travel throughout the US and do not need to get tested for COVID-19 before and after their trips. Previously the CDC was warning against leisure travel for everyone, so this was a big change to their recommendations. Though they did still make it clear that masks and distancing will still be needed.
When Mask and Distancing Mandates Could Change
And, as these guidelines continue to change, Dr. Fauci has stated that he believes the COVID-19 guidelines could become even more relaxed by the 4th of July.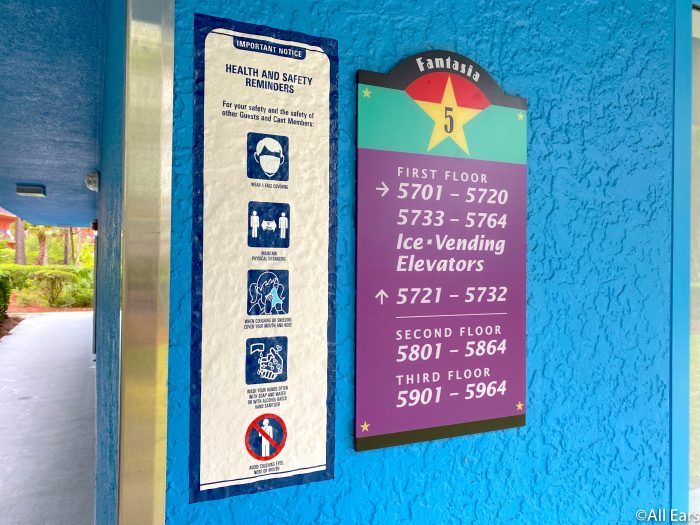 Though, two big factors that health professionals are considering when making the decisions is the rate of vaccination and the gradual decrease of new COVID-19 cases.
Vaccine Distribution in the US
Speaking of vaccination rates, that is only on the rise in the US. Recently, the White House has released information on the numbers of people who are currently vaccinated showing that 40% of Americans have received their first dose of the vaccine and 25% are currently vaccinated.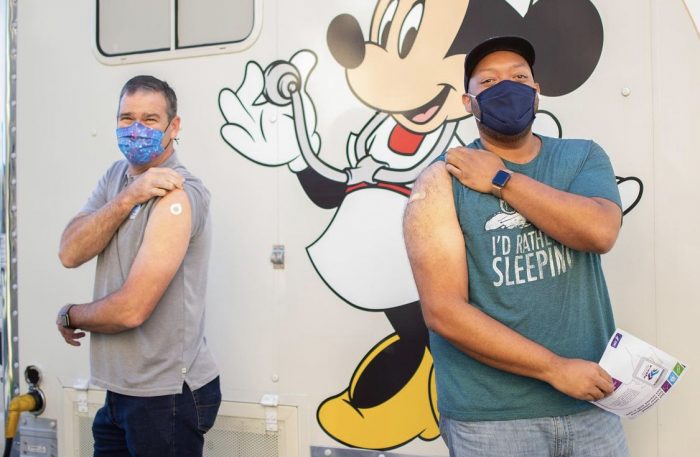 And, that number is expected to continue to rise, as President Biden has announced that all Americans age 16 and up will be eligible for the vaccine on April 26th.
Orange County, Florida Updates
Close to Disney World in Central Florida, there has even been some buzz about the potential of "relaxing" mask and distancing mandates. Orange County Mayor Demings recently shared that he is "working with the Department of Health on a plan to phase reducing requirements of wearing facial coverings and social distancing."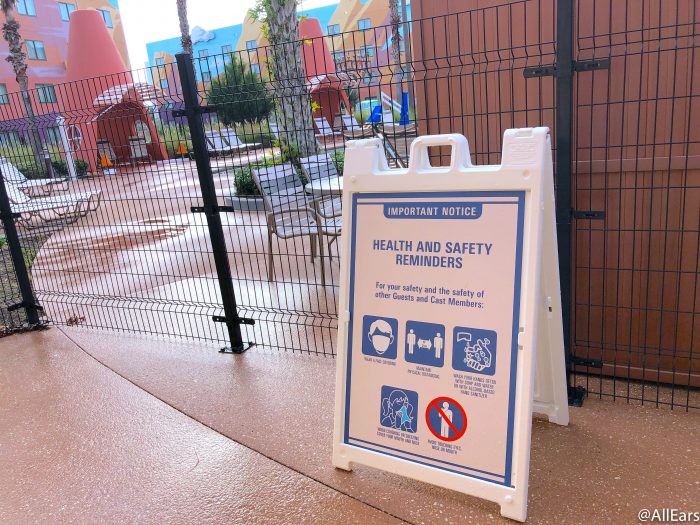 However, due to a recent uptick in COVID-19 cases, a slight increase in hospitalizations, and the pause on the Johnson & Johnson vaccine, the mayor is now "re-evaluating" his initial plans.
Changes to Disney World Policies
Face Mask Requirements
So, how is all of this impacting Walt Disney World? Well, things are slowly changing within the theme parks and resorts. Since reopening, Disney has been very strict when it comes to enforcing face mask policies. But, we recently saw a big change to the policy, and guests are now allowed to remove their masks to take photos.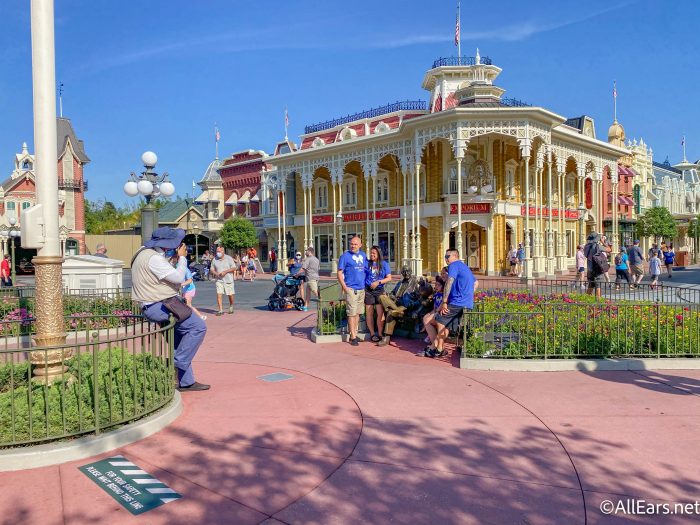 Previously, Disney had placed extra signage at photo spots in an effort to hold people accountable, but the signage has all been removed since the change in the policy. Now guests can remove their masks when sitting and actively eating or drinking and when they can maintain physical distancing while taking a photo.
Hand Washing Stations Removed
We've also recently noticed a few changes to health and safety measures across the parks and resorts that Disney hasn't officially announced. Over in Disney's Animal Kingdom and Magic Kingdom, we walked into the park to find that many of the temporary handwashing stations have been removed from the parks.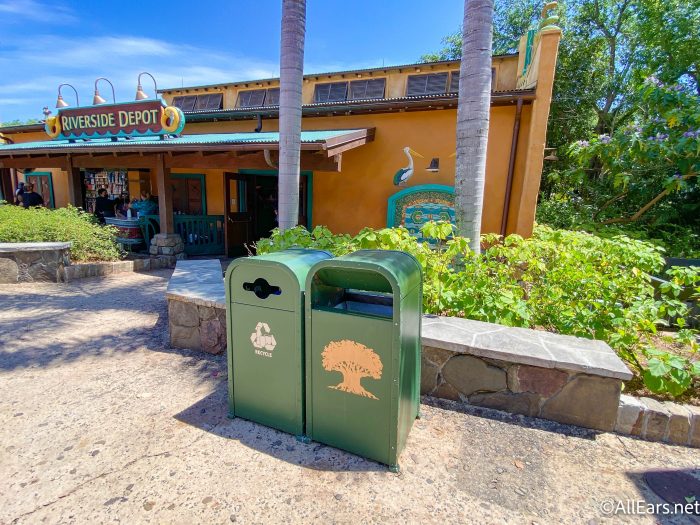 There are still plenty of hand sanitizer stations around the park, but that is now the only option for keeping your hands germ-free if you're not headed to a bathroom.
Self-Serve Drink Stations Are Back
And, in the Disney World Resort hotels, the self-serve drink stations are back in action.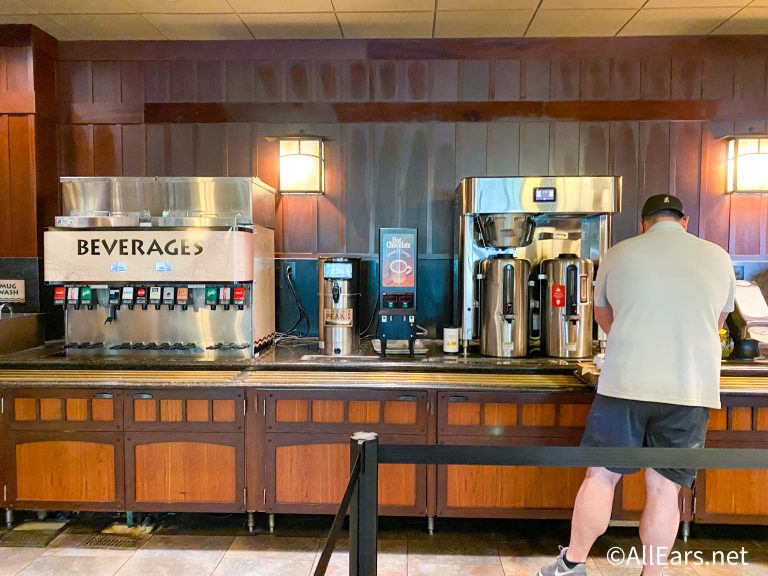 Previously, guests had to ask a Cast Member to fill (and re-fill) their cups, but the barriers are down and all of the teas, creamers, sugars, and essentials are out on the station.
Changes To Rides
Plus, there have even been some changes to social distancing on popular attractions in the parks. On each ride at Disney World, you'll find a different approach to physical distancing with some loading every row with plexiglass separators between them, others loading every row with no separators, and others leaving a lot of space between parties.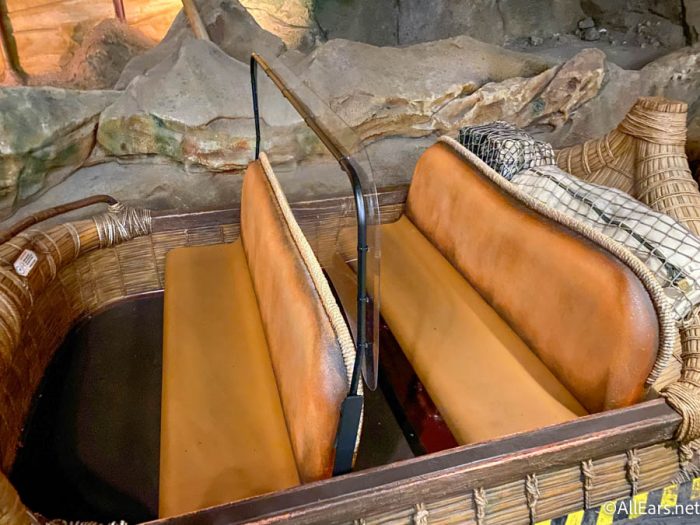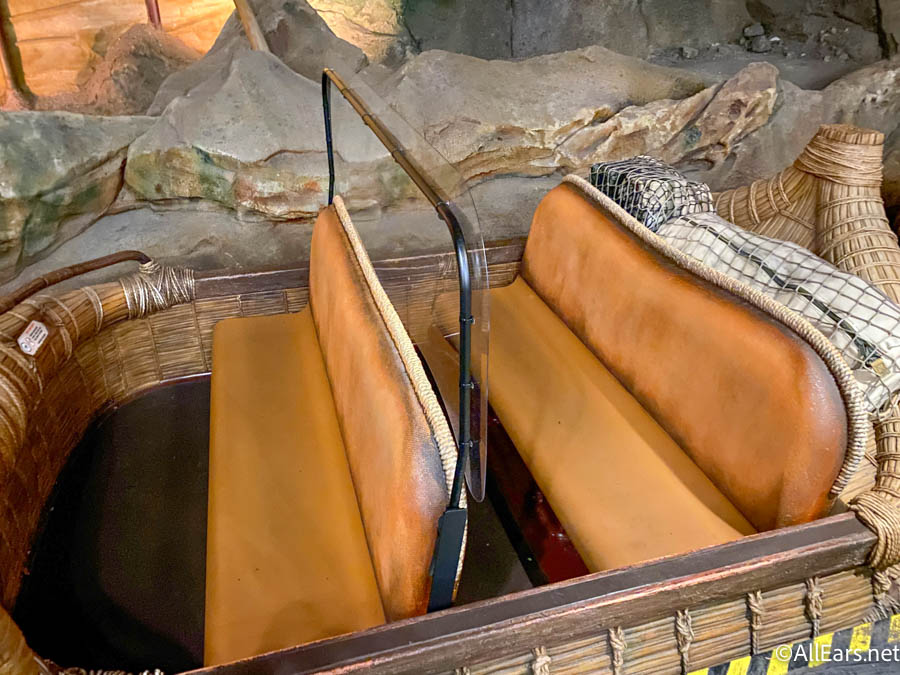 And, Pirates of the Caribbean in Magic Kingdom was one that was leaving lots of space, loading only the front and back of the boat.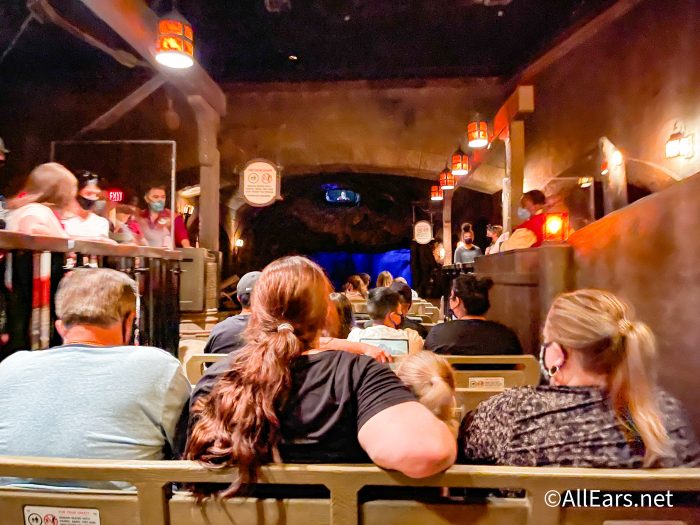 But, that changed recently, and the attraction is now loading every other row, decreasing the separation between parties.
As vaccine rates continue to increase across the country more changes are likely on their way. So, if you already thought that your trip to Disney World would look different, well, there might be even more updates before you finally make your way to the parks. We will continue to keep an eye out for all the updates and developments that might impact your travel so stay tuned to AllEars for the latest!
Join the AllEars.net Newsletter to stay on top of ALL the breaking Disney News! You'll also get access to AllEars tips, reviews, trivia, and MORE! Click here to Subscribe!

Are you planning a Disney World vacation? Let us know in the comments!