When Walt Disney first opened up Disneyland in California, he said "Disneyland will never be completed. It will continue to grow as long as there is imagination left in the world." And, that has certainly held true throughout the years, even at Walt Disney World.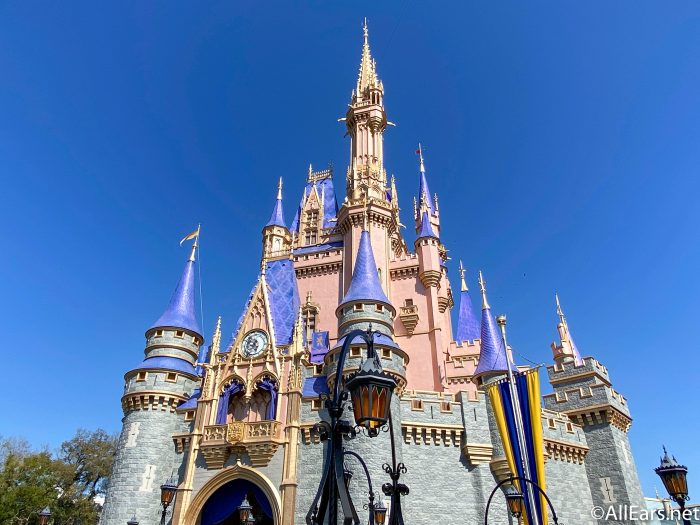 Disney is always creating new experiences for guests to explore, be it rides, hotels, entertainment, or really anything else! That's what keeps people coming back — there's always something new! But, sometimes Disney makes an announcement that ends up not holding true. Let's cover a few of the ones that haven't come to fruition just yet.
Here's Every Announcement Disney Would REALLY Like You to Forget!
Mary Poppins-Themed Attraction
Back in 2019, Disney announced some MAJOR updates to EPCOT in anticipation for its 40th-anniversary. While many of those projects faced delays due to the COVID-19 pandemic, others are now labeled as "postponed" and there's no certainty as to whether they will be picked back up. And, a Mary Poppins-themed attraction is one of those projects.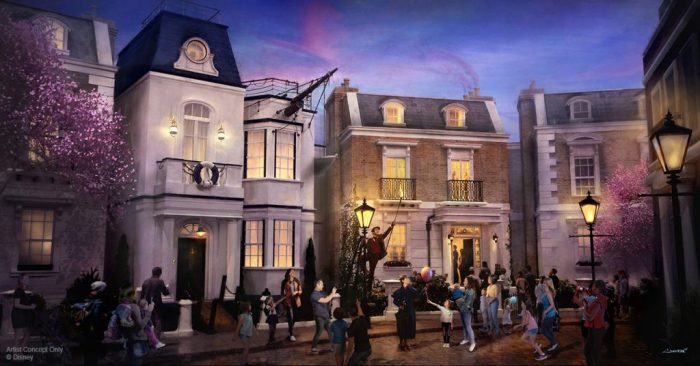 The attraction was meant to be located in the UK Pavilion at EPCOT where guests would walk down Cherry Tree Lane and enter the at number 17 (the home of the Banks family in the movie). But, beyond that, not much was known and Disney never shared more. Instead, they announced that the project was postponed in July 2020 with no additional information on when Disney may resume it.
Spaceship Earth Renovations
Another project that was announced as part of the EPCOT Transformation was the renovation of Spaceship Earth. Disney was planning to add brand new scenes to the iconic attraction, as well as add additional elements to some of the existing ones that we know and love.
The ride was scheduled to begin the lengthy refurbishment in May 2020, but instead, Disney shared that the project would be postponed — again, providing no information on when the renovations would be picked back up.
World Celebration Festival Center
Rides weren't the only big announcements as part of the EPCOT Transformation project shared by Disney — the plan also included a World Celebration Festival Center. The new, three-level pavilion was imagined include a plaza level, an expo level, and a park on the top. Once built, it would become the home of live events and serve as the Festival Center for the four annual EPCOT festivals.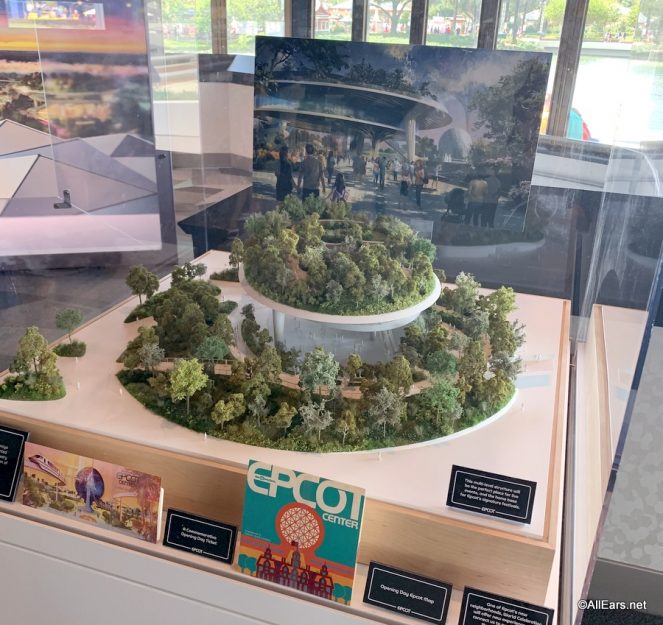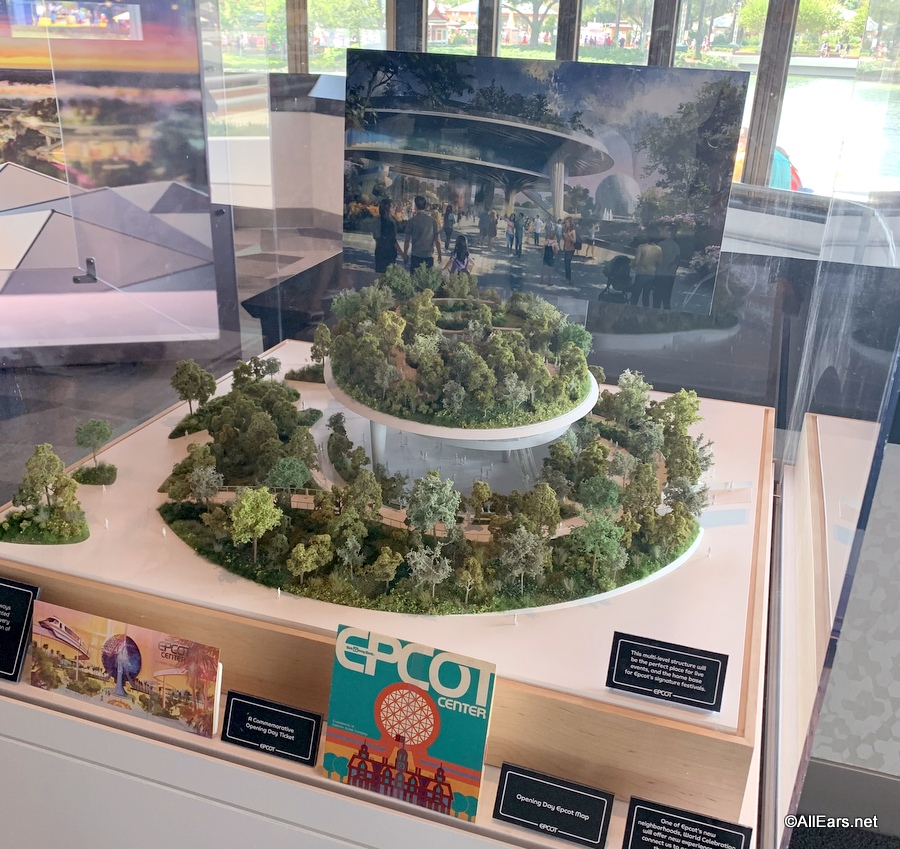 But, at the end of 2020, we noticed that the model of the building that was in the EPCOT Experience was removed and Disney began referring to it as a "Festival Area." Disney hasn't shared any updates regarding the project so not much is known about what it will be or when we could expect it to debut in the park.
Space 220
Another EPCOT Transformation project that we're still waiting for news on is the Space 220 restaurant. Located near Mission: SPACE, the new restaurant will transport guests to space where they'll enjoy modern American dishes with a view of Earth. To get to such a scenic view, guests will hop aboard a "space elevator" and the space will feature a lounge, as well as a sit-down area.
Disney originally announced that Space 220 would open in Winter 2020, but the date was pushed back due to the ongoing health crisis. And, while we have been able to get some behind-the-scenes look at the progress inside of the restaurant, Disney has not shared an update on its opening timeline.
Reflections – A Disney Lakeside Lodge
Beyond the theme parks, Disney announced back in 2018 that they would be building a brand new resort hotel in the area that was once the home of the River Country water park, called Reflections — A Disney Lakeside Lodge. The new Deluxe level hotel was planned to sit on the shoreline of Bay Lake between Disney's Wilderness Lodge and Disney's Fort Wilderness Resort & Campground and feature 900 rooms plus Disney Vacation Club villas.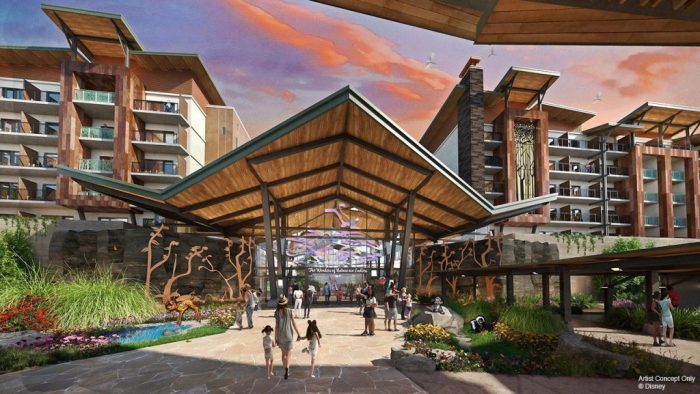 The hotel was projected to open in 2022, but Disney has been pretty quiet on the subject ever since. In August 2020, Disney fans noticed that the announcement of the hotel had been removed from the Disney site and rumors started circulating that the project has been completely abandoned by Disney. However, there has still been no update from Disney as to whether these rumors are true, so we're waiting in limbo on this one.
TRON Lightcycle Run Opening in 2021
Over at Magic Kingdom, Disney has been hard at work on the new rollercoaster, TRON Lightcycle Run. This is a brand new ride for Disney, as its original home is in Shanghai Disneyland (where it is the highest-rated attraction in the park). It will be located in a new area of the park next to Space Mountain, and guests board a two-wheeled Lightcycle and go on a thrilling adventure through TRON's high-tech universe.
When Disney announced that the ride would be coming to Disney World, they shared that it would be complete in time for the Walt Disney World 50th Anniversary celebrations beginning in October 2021. However, the project has been delayed and is now reportedly projected to open sometime in 2022, though Disney has not shared an update on the opening timeframe.
We are hopeful that many of these projects will still come to fruition at Disney World, but we will just have to wait and see! And, in the meantime, we still have a lot to look forward to with Remy's Ratatouille Adventure and other new stores and experiences opening later this year! We're keeping track of all the latest Disney construction news and updates, so stay tuned to AllEars for the latest!
Join the AllEars.net Newsletter to stay on top of ALL the breaking Disney News! You'll also get access to AllEars tips, reviews, trivia, and MORE! Click here to Subscribe!

Which Disney World project are you most looking forward to opening? Let us know in the comments!