It's been a WILD ride for The Three Caballeros recently (and we're not just talking about their Gran Fiesta Tour).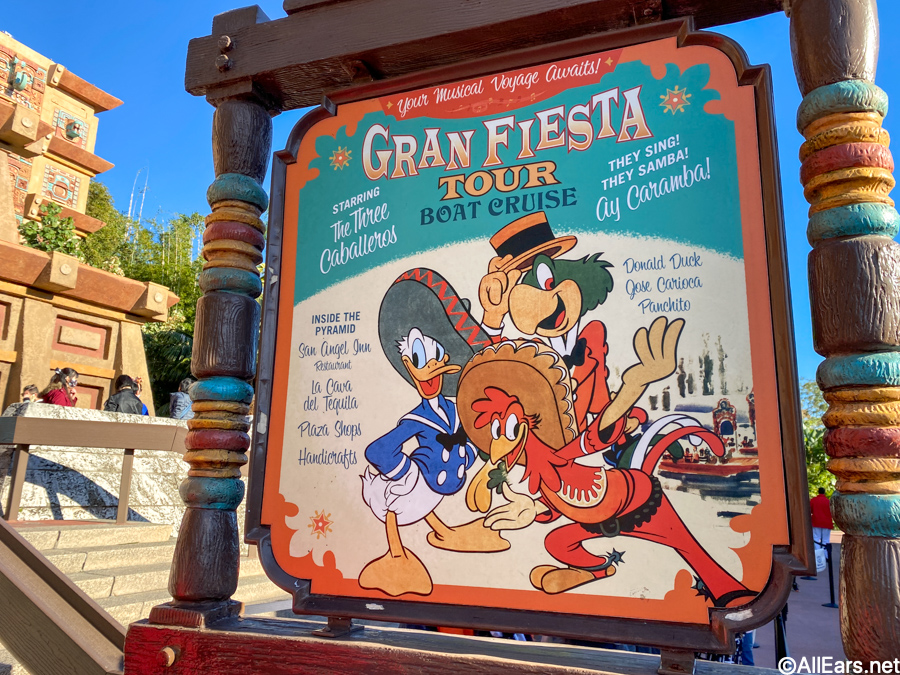 It's been a saga of plants, sombreros, and cardboard cut-outs as Donald, Panchito, and José have gone missing from EPCOT's Mexico Pavilion. And, while we've been waiting patiently for the trio of musical birds to make their return, it looks like they've continued to fly the coop around the parks.
It's been a running joke (and disaster) amongst fans now as the Gran Fiesta Tour has seen its fair share of disappearing animatronics. It first started last year when José was missing from the end scene of the Mexico Pavilion's attraction, but thankfully, he promptly returned.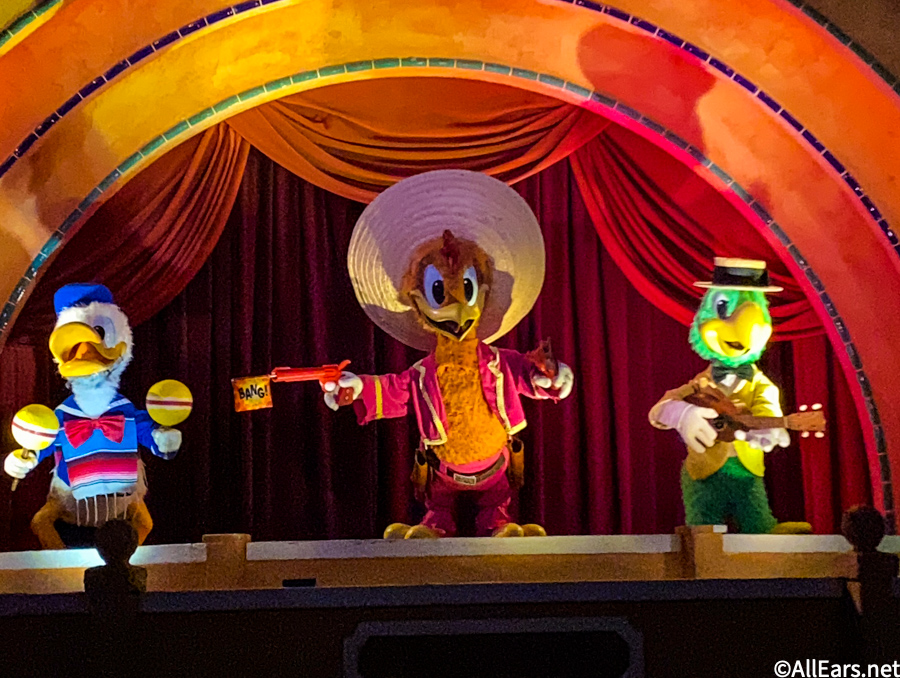 Afterward, it was Donald who took an extended leave of absence. Now, each of The Three Caballeros animatronics has mysteriously vanished from the attraction entirely, leaving us with a stage decorated with cardboard replacements.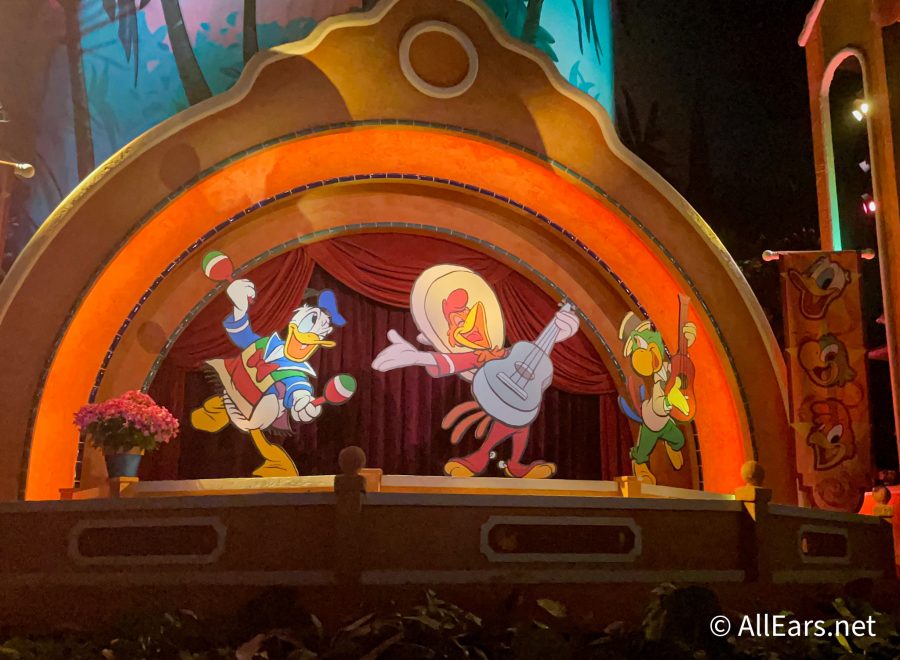 The only sign of the trio returning was their new, plant-like appearance since the EPCOT Flower and Garden Festival stationed topiaries of The Three Caballeros in front of Mexico.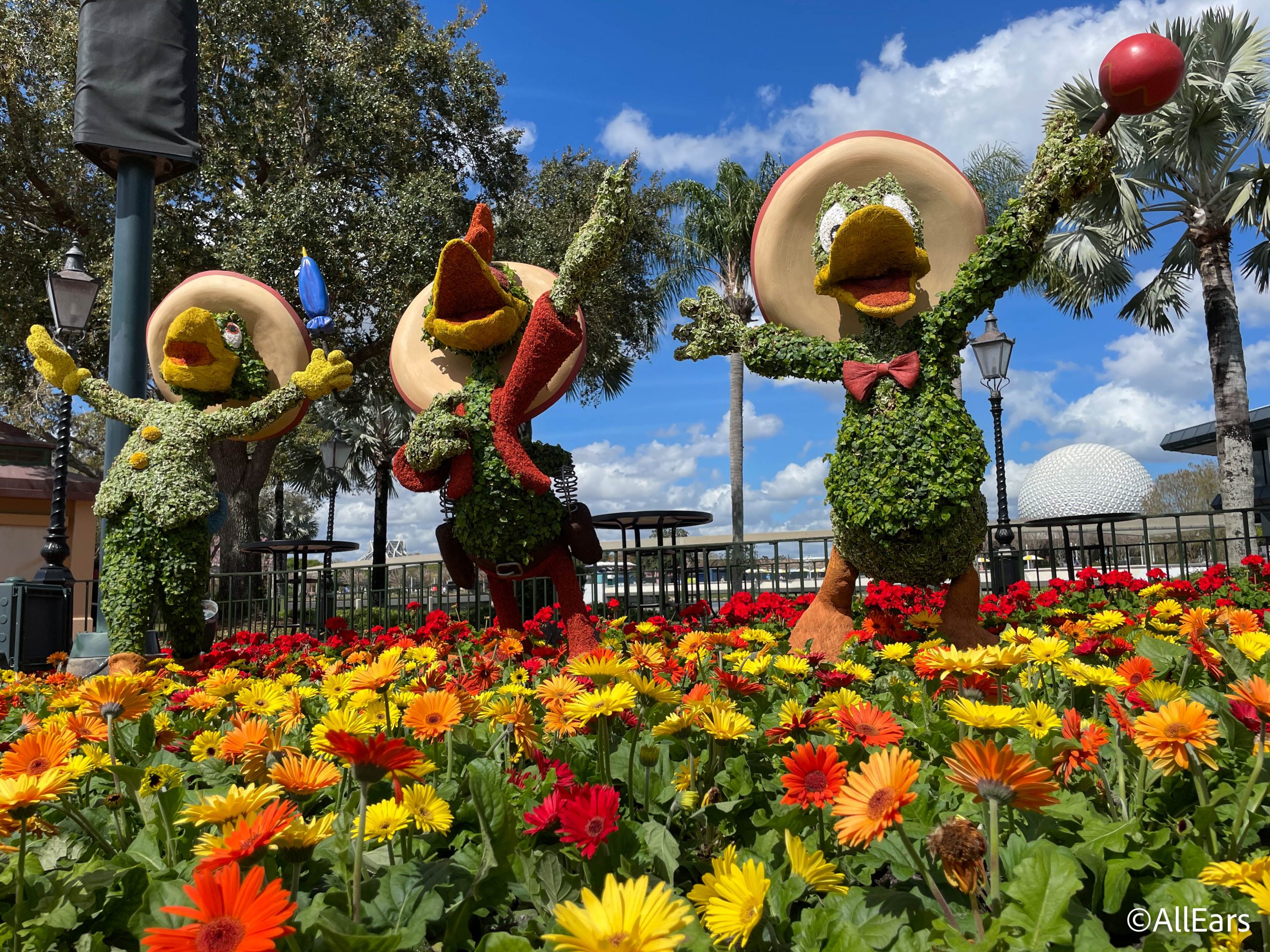 And, while the trio is STILL missing from the Gran Fiesta Tour, we noticed another suspicious disappearance. During our visit to Magic Kingdom, we realized that the Character Cavalcade had something different going on today.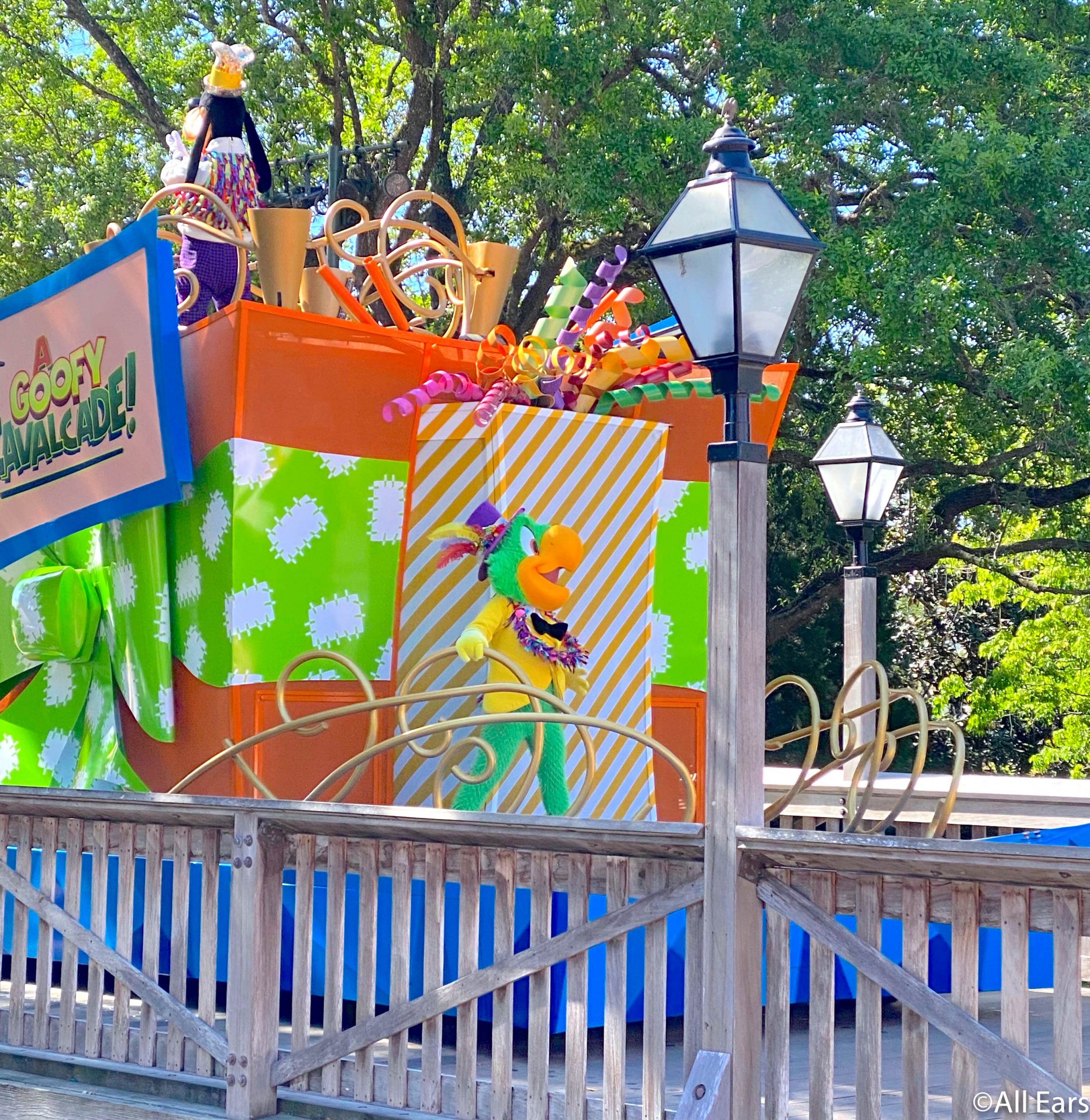 You can spot José jamming out to the music and grooving along, but his buddy Panchito is no longer partying beside him.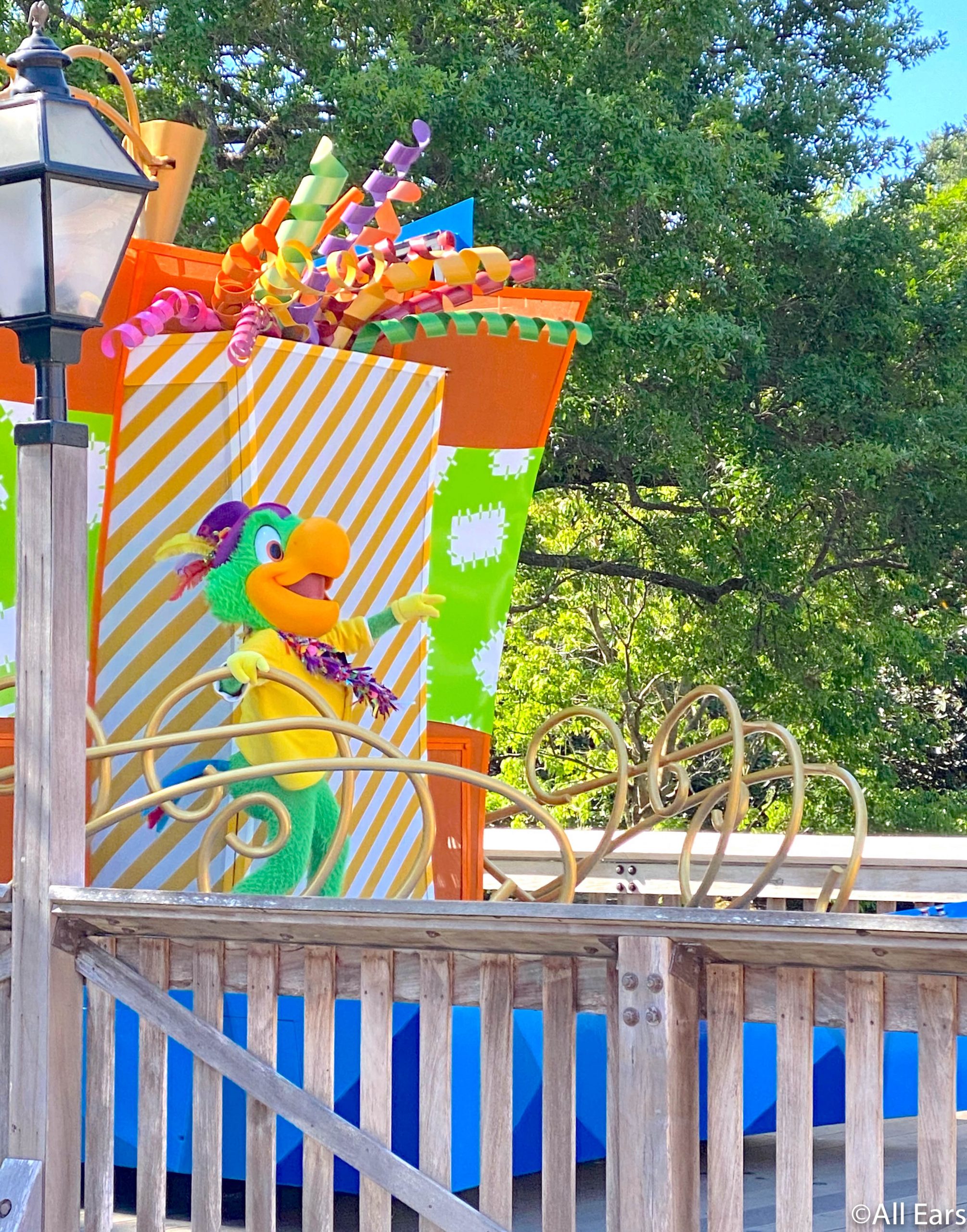 Where are The Three Caballeros disappearing to, Disney? Have the Disney Ducks started a turf war with them, booting them out of the parks?
Panchito, where you at!! pic.twitter.com/SltmJVNVCY

— AllEars.Net (@AllEarsNet) April 4, 2021
We're not sure where Panchito could be, but we can only hope that the trio will be reunited soon. To make up for this missing character today, enjoy the ABUNDANCE of bunnies. Stay tuned to AllEars for more Disney entertainment and news!
Do you miss The Three Caballeros as much as we do? Let us know in the comments below!