Most Disney fans are familiar with the big park icons and popular rides and areas in Disney World — Cinderella Castle, Tower of Terror, the Tree of Life, Spaceship Earth, etc.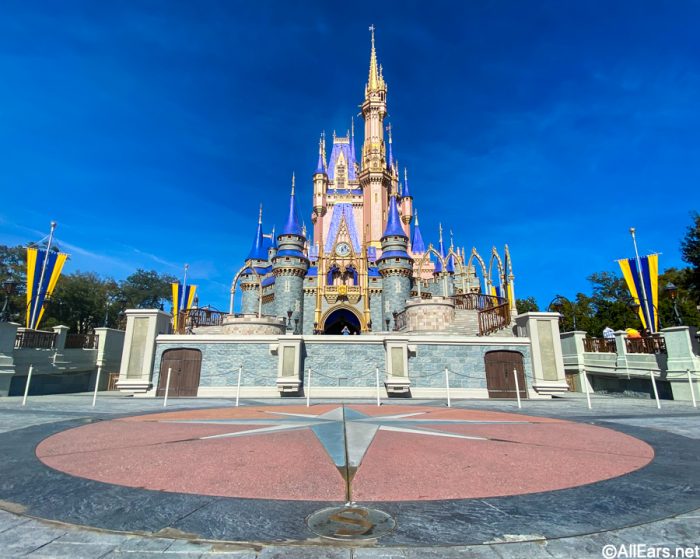 But what about other areas of the parks? Areas that guests sometimes fly past on their way to their next ride? Or the areas that are a little bit more tucked away? These underrated spots may not always get as much love as the more popular areas, but we think they're DEFINITELY worth a visit for so many reasons.
Today we're breaking down the most underrated part of every Disney World park!
Magic Kingdom
Main Street, U.S.A.
Okay, so if you've been to Magic Kingdom you have to walk down Main Street, U.S.A., to get anywhere else, but so often that's it. Many guests just zoom down the middle and head off to their favorite rides. Or they stop to get some goodies at the Main Street Bakery or the Emporium, but then they're focused on other lands.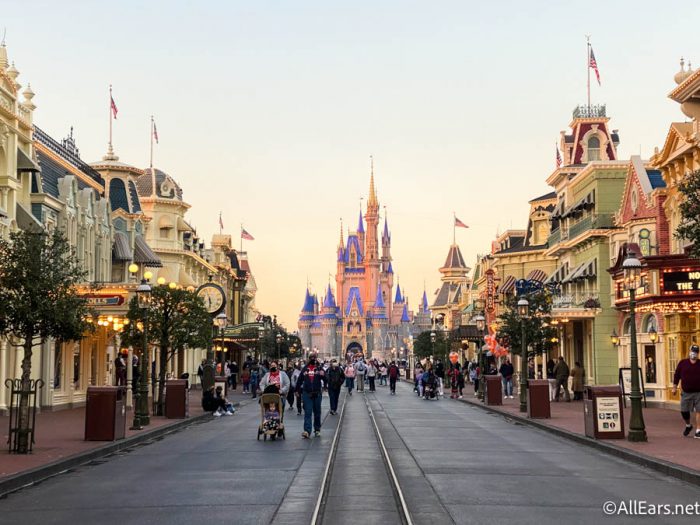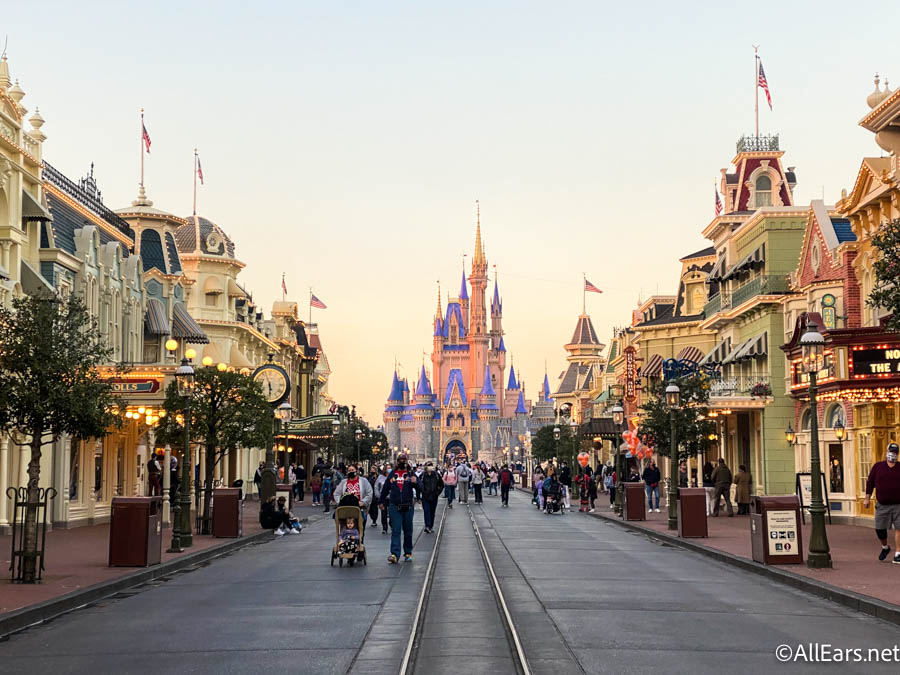 When's the last time you actually strolled down Main Street and took your time just to admire it? There are loads of thoughtful details on this famous street, like all of those windows with the names of Imagineers and other individuals who have been key to the history of Disney. Read more about some of the names you can spot here.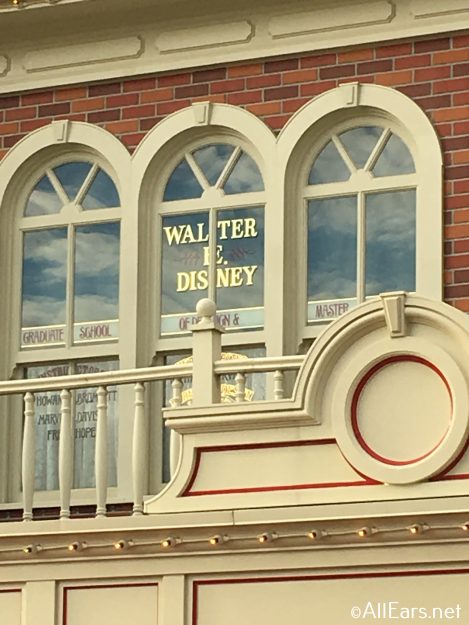 You also won't want to miss the Flag Retreat Ceremony that takes place at Town Square or the Dapper Dans if they come by singing their spectacular tunes. Did you know that most of the flags on Main Street there aren't actually real flags? What about the fact that Disney uses forced perspective to make the buildings look taller than they really are? Take time to truly look at all of the details on the buildings, on the lights, and throughout the area. You might be surprised to see lots of things you had never even noticed before.
Liberty Square
On your way from the Haunted Mansion to Splash Mountain, you've likely walked through Liberty Square, but how much time have you spent there? There are so many little details to enjoy if you seek them out.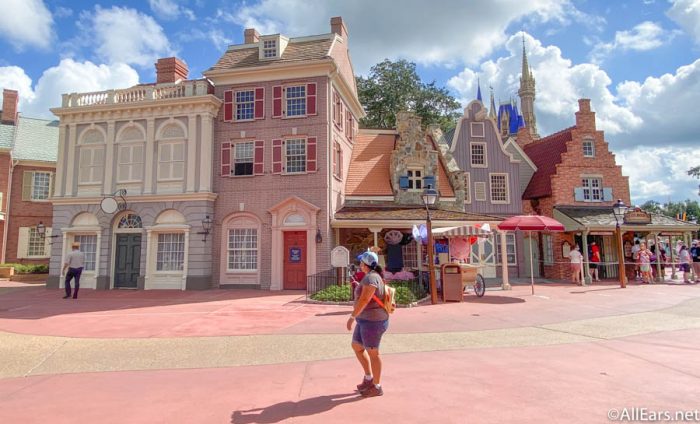 Did you know that the brown pathway running through the area is meant to symbolize the sewage that would float down Colonial streets since there was no indoor plumbing? Yes, what you're walking through is essentially meant to symbolize a river of poop. And this is also the reason Liberty Square has no bathroom! Have you spotted two lanterns in a window in Liberty Square? Those are meant to represent the warning given that the British came by sea during the American Revolutionary War. As the famous poem by Henry W. Longfellow states — "One, if by land, and two, if by sea."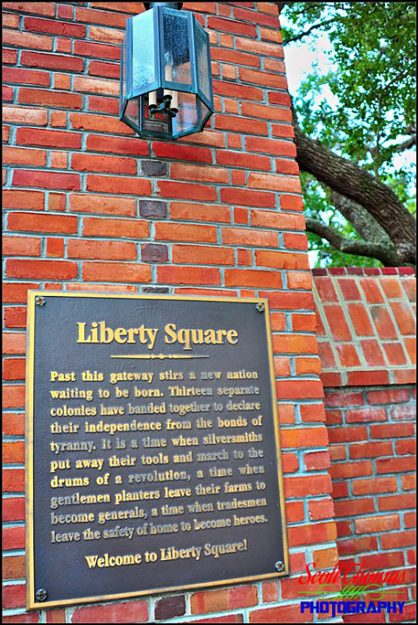 What about the 13 lanterns on the Liberty Tree representing the 13 colonies? Have you also stopped to take a look at the Liberty Bell as well? There are so many awesome details scattered throughout this land (not to mention some amazing treats at Sleepy Hollow), so be sure to take your time as you walk through!
Tom Sawyer Island
Finally, we end our tour of underrated spots in Magic Kingdom on a rustic piece of land that's just a raft ride away — Tom Sawyer Island. You may have seen the rafts floating in the river and thought to yourself, "what's over there?" Or perhaps you've decided you just can't fit in time to make it to the Island because there are too many other must-dos on your list.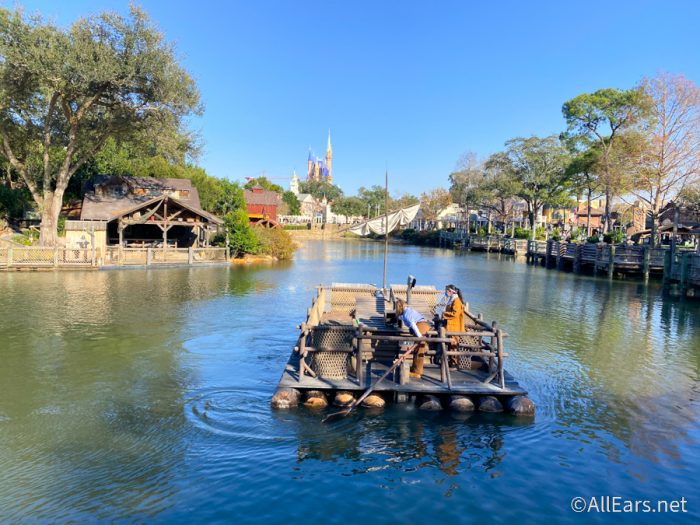 We get it: to visit Tom Sawyer Island you do have to go a bit out of your way. But if you're looking for something unique, you've got to carve some time out for it! The island is essentially a giant playground with all kinds of passageways, caves, an old mine, a rope bridge, a barrel bridge, and an old-fashioned fort.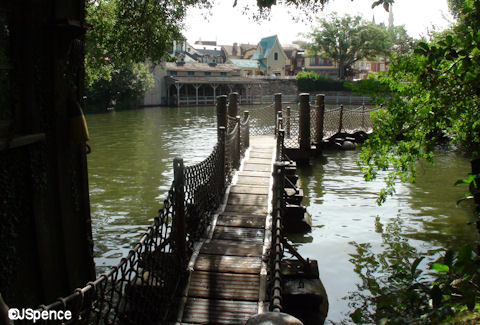 Especially because it is a little bit out of the way, and because there are quite a few different paths to go down, you can usually find a relatively quiet spot out on Tom Sawyer Island to just sit down, people watch, and relax.
EPCOT
Kawaii: Japan's Cute Culture Exhibit + Japan Koi Pond and Gardens
As you walk out of the amazing Mitsukoshi Department Store in the Japan pavilion out of the back exit/entrance, you'll pass a door on your right that you may have never even stopped to notice. Open the door, and you'll find an AMAZING exhibit called Kawaii: Japan's Cute Culture.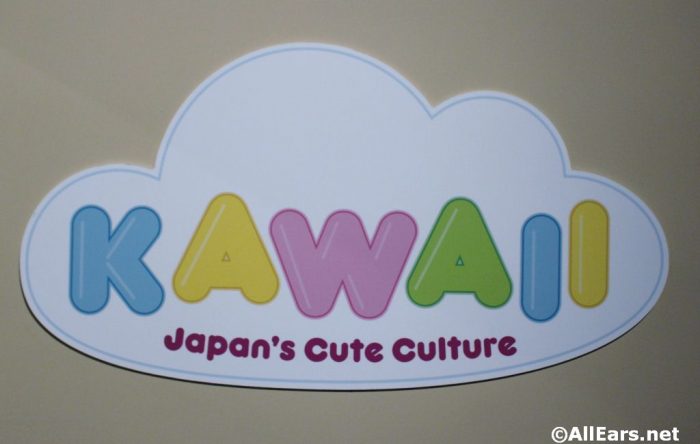 There are so many great things about this exhibit. It's fairly small, but it is PACKED with all kinds of unique items from Japan showing off their culture of cuteness. You can even see a mock room in a Japanese home, complete with fun plush, an adorable fridge, and more. It can really help you learn more about Japanese culture and see things you might never have had the chance to see otherwise.
You'll even find quite a few items featuring Mickey Mouse, some of Duffy's friends, and other characters you might recognize! All while enjoying some fun Japanese tunes.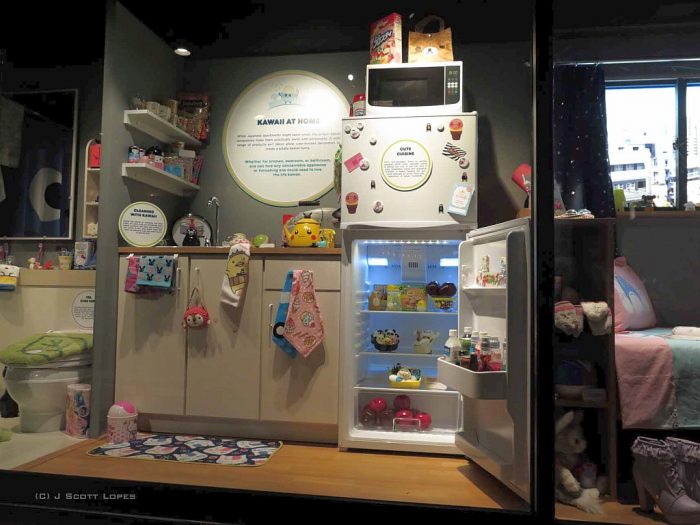 Another area in Japan that is not to be missed is the koi pond and the gardens in the outdoor seating area for Katsura Grill. You may have noticed the koi pond as you've walked past, but be sure to head up the pathways to the back area as well. There, you'll find yourself surrounded by beautiful plants and the quiet sounds of nature. It's a wonderful little escape.
Morocco Race Against the Sun Exhibit + Back Areas
Overall, we'd say the Morocco pavilion as a whole is an underrated spot in EPCOT. You may have walked past its shops that are on the outskirts by the path around World Showcase, but if you haven't taken the time to truly explore the pavilion, you're missing out.
For example, on the left side of the pavilion, you'll find a building with a sign identifying the "Race Against the Sun." With its doors typically closed, you may have thought this area was not accessible or been unsure of what it is.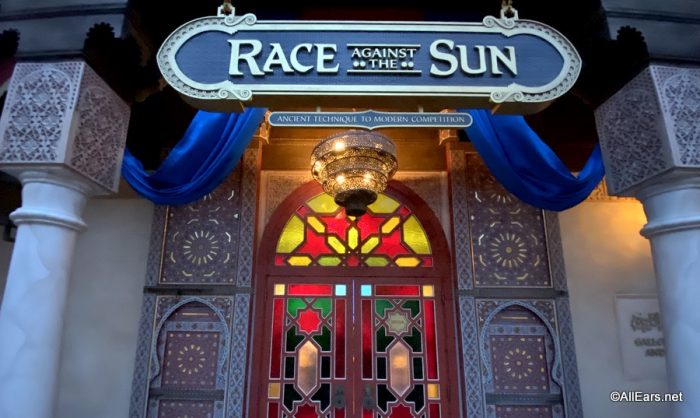 If you step inside, you'll find a whole mini museum about the nation's history with the desert. It covers everything from tribal traditions to off-road rally races. You can learn about a six-day run through the Sahara desert and traditions about drinking hot tea to keep cool.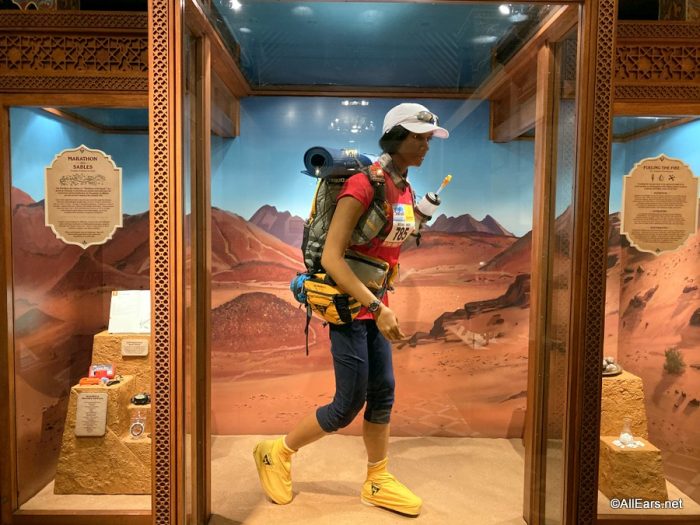 It's truly fascinating and unique.
After that exhibit, you'll want to go deeper into the pavilion to find the area featured in the image below. Again, it's a spot many can walk past and miss entirely, but it is truly gorgeous. With the sun's light streaming through the opening at the top, the gorgeous tile details, and the woodwork — it's an amazing spot to take a breath or take some beautiful photos.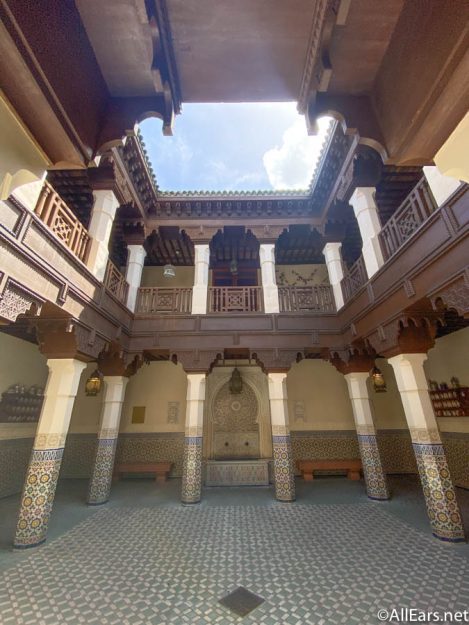 Further in the pavilion, you'd normally find lots of shops in this busy "marketplace." Many things are changing over at the Morocco pavilion, however, so most of these spots are no longer open. But, you can still stroll through those back areas to take in the beautiful details, and we definitely recommend you do.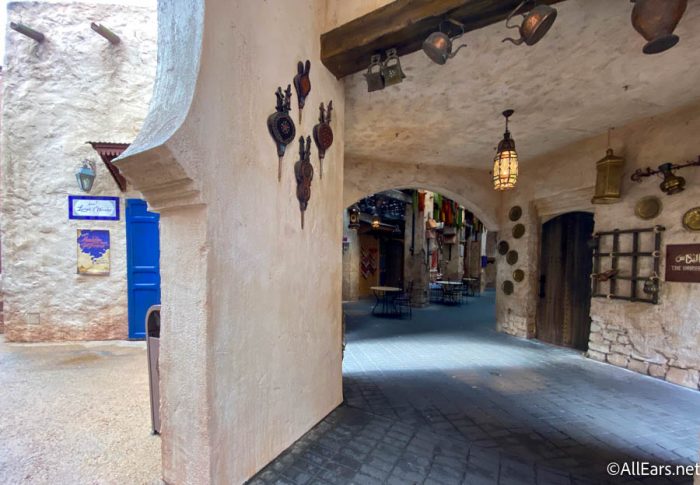 It's typically quiet and serene, and you may just discover new details you've never seen before.
The Soul of Jazz: An American Adventure
The Soul of Jazz: An American Adventure just opened recently at the American Adventure, so it's probably too early to say it's underrated. But typically the museum type exhibits located in The American Adventure (and really anywhere else in Disney) can often get overlooked by many.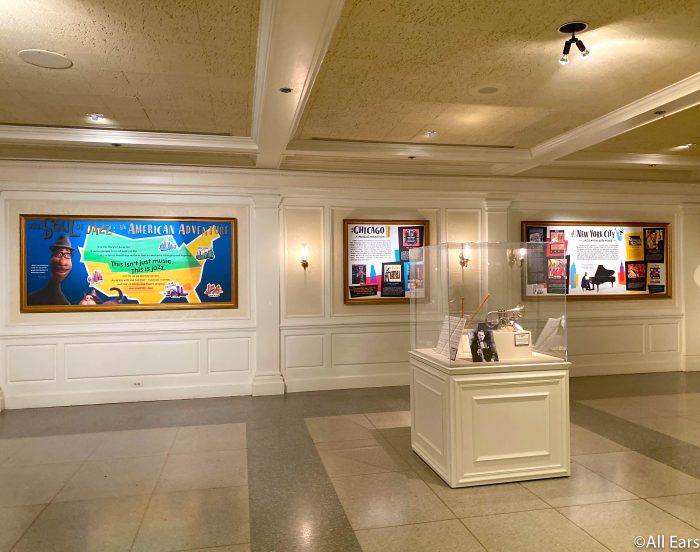 The Soul of Jazz takes guests on a musical journey, exploring the history and influence of jazz.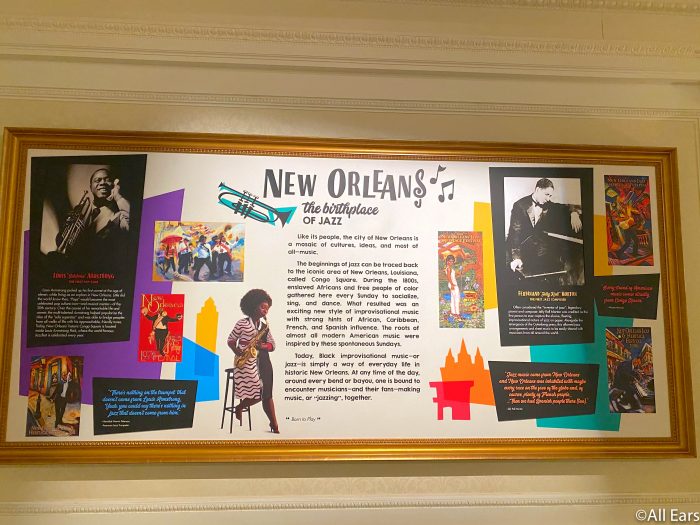 You can find fun references to the characters from Soul throughout the exhibit, and there are all kinds of amazing pieces on display.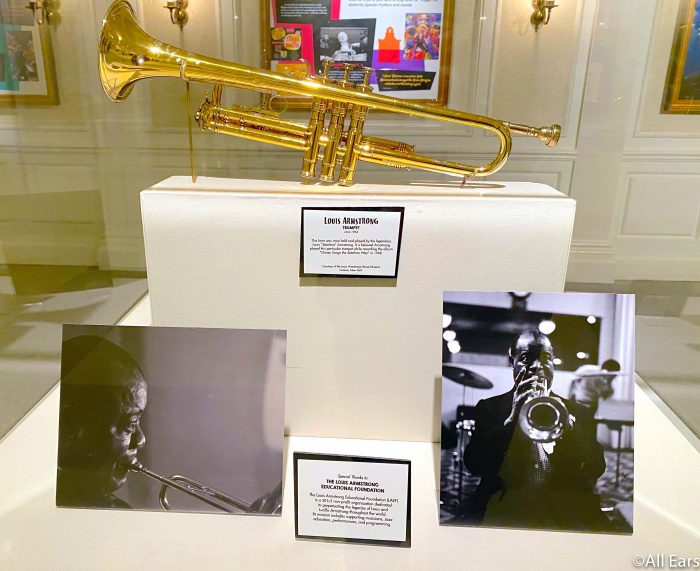 Those who love music, love Soul, or just love to learn (in the air conditioning) might really enjoy this exhibit. It's just a reminder to go exploring in the parks and go out of your way to see things a little bit off the main path.
Disney's Hollywood Studios
Muppets Area
Again, you might have walked through the Muppets area surrounding Muppet*Vision 3D, but it's possible you've never really taken the time to stroll around and look at all the details!
For example, have you ever taken the time to look closely at the unique character drawings and images near the entrance to the attraction?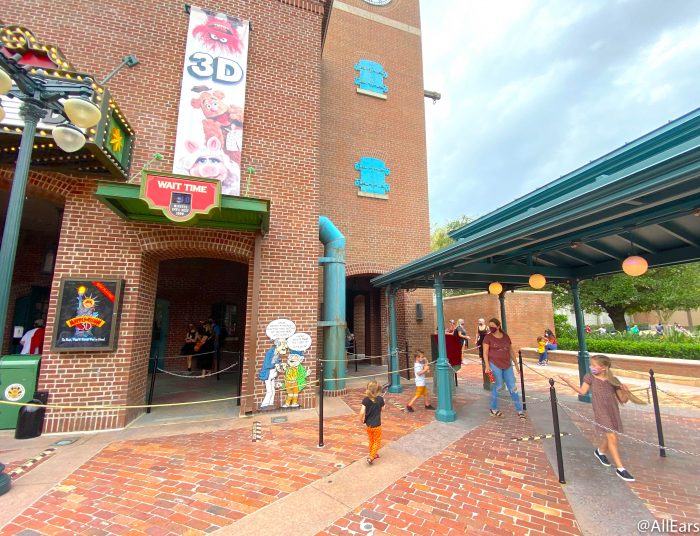 Beyond the front area, you'll want to take a walk toward the back, near the Stage 1 Company Store which the Muppet*Vision 3D attraction exits near. On the exterior of the building, you'll see that the Muppets have been doing some painting, and Animal has left a little bit of a mark!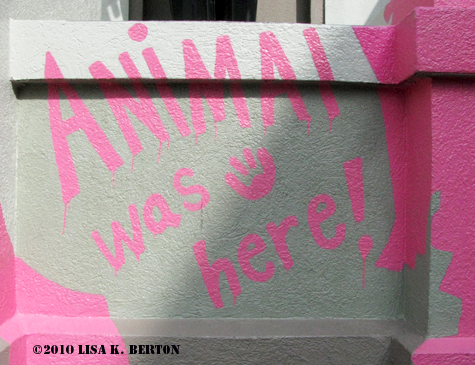 There's also more evidence all around that there's been some serious painting going on.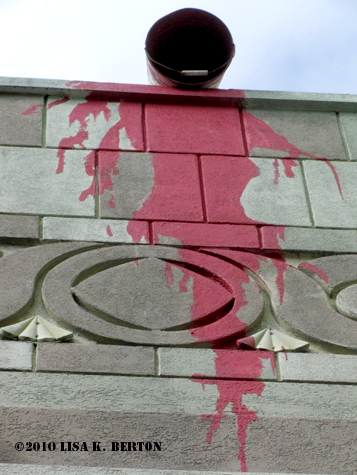 There are also tons of signs inside of the store poking fun or referencing some of those signature Muppet movies or gags. The next time you're in the area, see how many unique Muppet references you can find.
Sunset Boulevard
If you want to get that sense of old Hollywood, then the spot you really want to visit is Sunset Boulevard. Many people might run through this area to get to Tower of Terror or Rock 'n' Roller Coaster Featuring Aerosmith, but they often don't slow down to really appreciate it.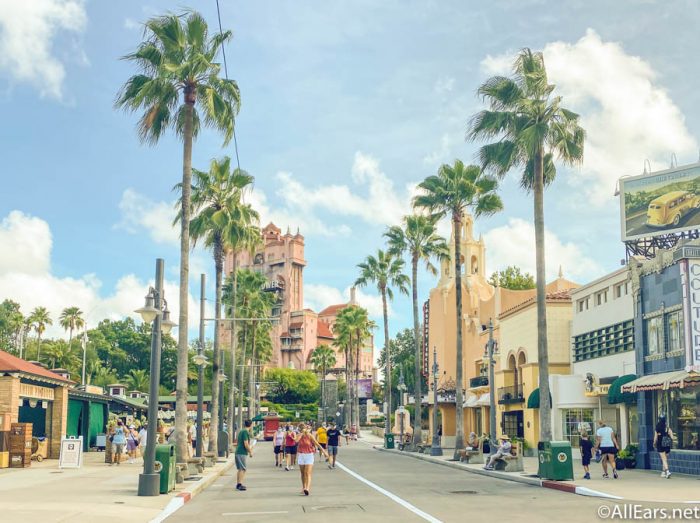 Our recommendation? Grab a cool beverage or a coffee, find a seat, take in the oldies tunes, and enjoy some time people watching on Sunset Boulevard. Whether you go during the day or enjoy the street when it's all lit up at night, it's truly a great spot to be.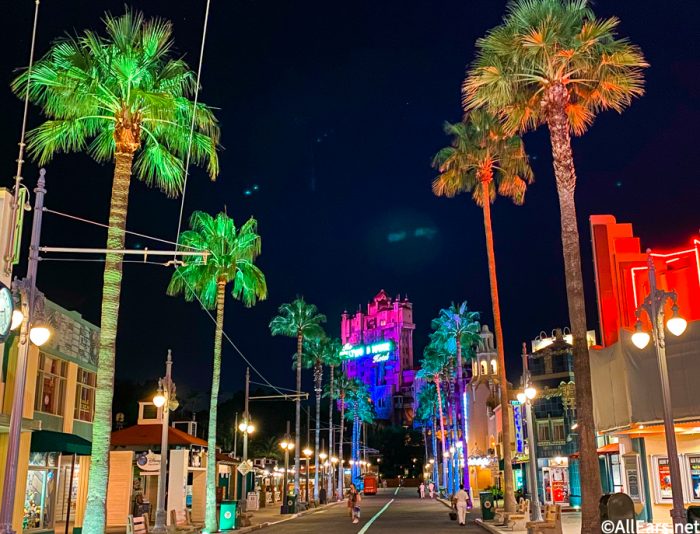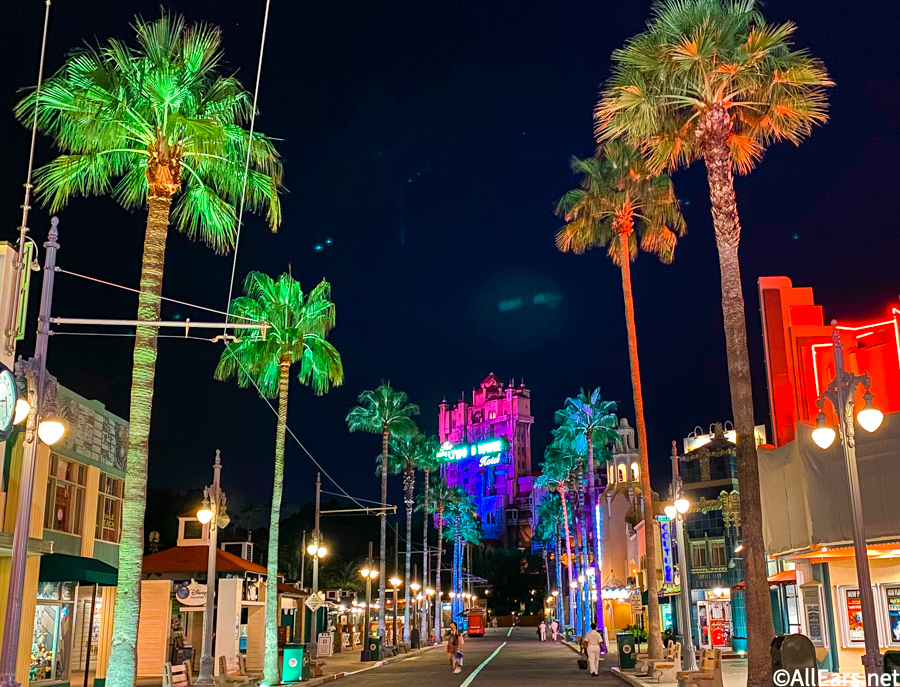 And there are tons of details here you've likely missed too like the special architecture of the buildings or how you can see that line for a trolley on the side.
Disney's Animal Kingdom
Animal Walking Trails
You've likely seen some amazing animals on Kilimanjaro Safaris, but Animal Kingdom's animal walking trails often just don't achieve the same level of popularity as the safari ride. But if you make your way through these trails, you'll get some incredible and sometimes relatively close-up animal encounters.
At the front of the park, there are the Discovery Island Trails. So often this trail is TOTALLY overlooked as people zoom past it to head to Pandora — The World of Avatar or Expedition Everest. But if you walk these paths, you'll get some phenomenal views of the Tree of Life and get to see some adorable animals like otters, too!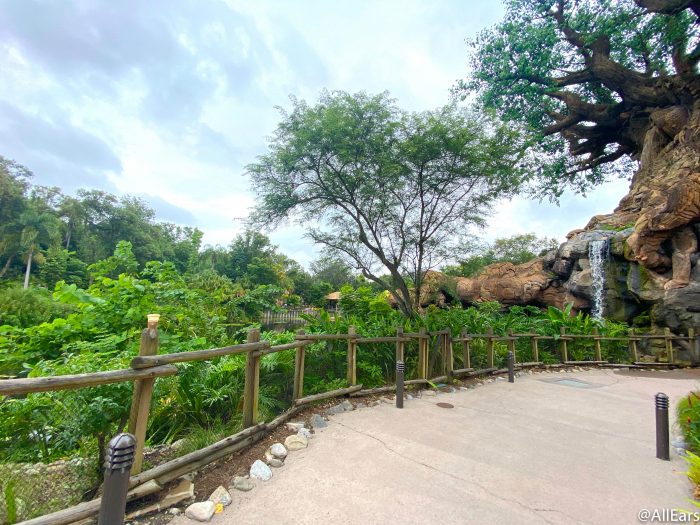 In Asia, you can check out the Maharajah Jungle Trek. On this trail you'll get to walk into an amazing exhibit where you'll see bats hanging from vines and trees in the enclosure. You can also see a Komodo Dragon, some incredible birds in the bird sanctuary, and some majestic tigers.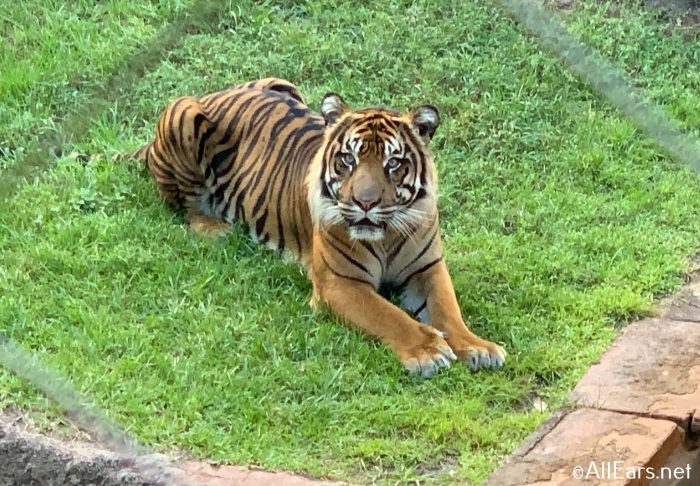 On the Gorilla Falls Exploration Trail there are even more incredible animals to see including naked mole rats, hippos, meerkats, birds in the aviary area, and (of course) gorillas!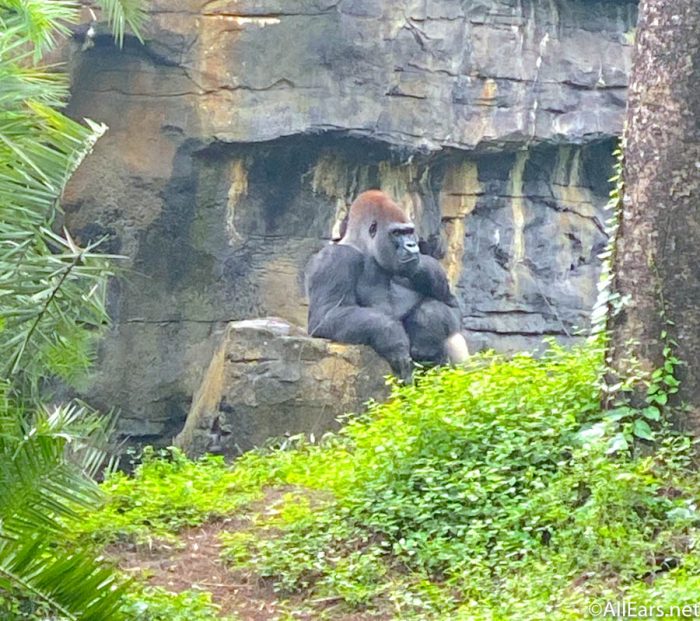 These paths can be so peaceful to walk along, and they'll really make you feel like you are surrounded by and exploring a gorgeous natural space. If you haven't walked through these or you haven't visited them in a while, consider doing so during your next trip.
Conservation Station/Rafiki's Planet Watch
Like Tom Sawyer Island, the fact that you have to take a form of transportation inside of the park to get to Rafiki's Planet Watch can often deter people from visiting or just totally confuse them as to what's over there. But trust us when we say you'll definitely want to board the Wildlife Express Train and check out this area!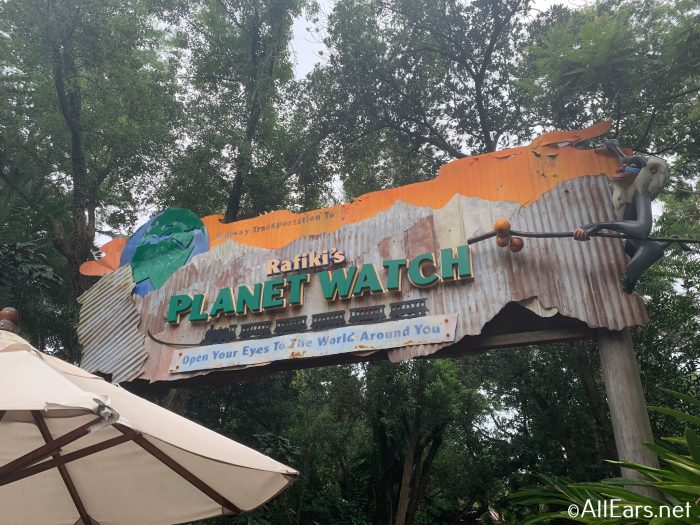 When you get there, you'll be able to visit Conservation Station, where you'll get the chance to learn about the care that goes into the park's animals. You might even get to watch a check-up or other procedure take place on a REAL animal while you're there.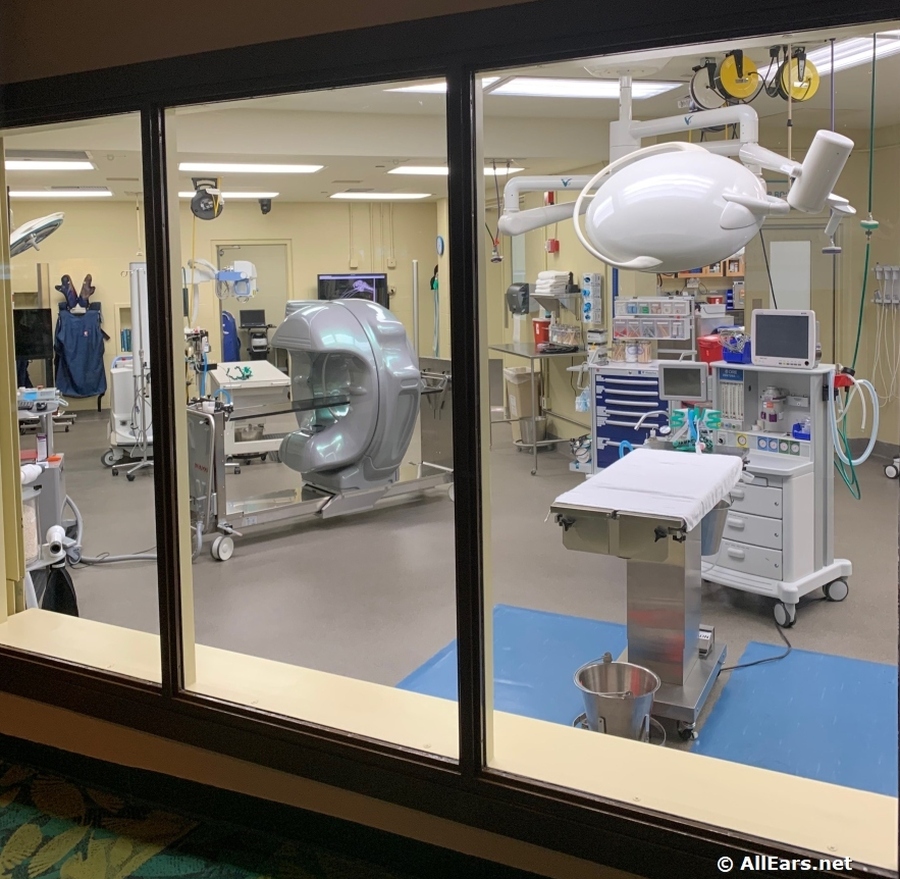 You can also take advantage of The Animation Experience there and learn to draw some of your favorite Disney characters with the help of an expert illustrator. And it's totally free!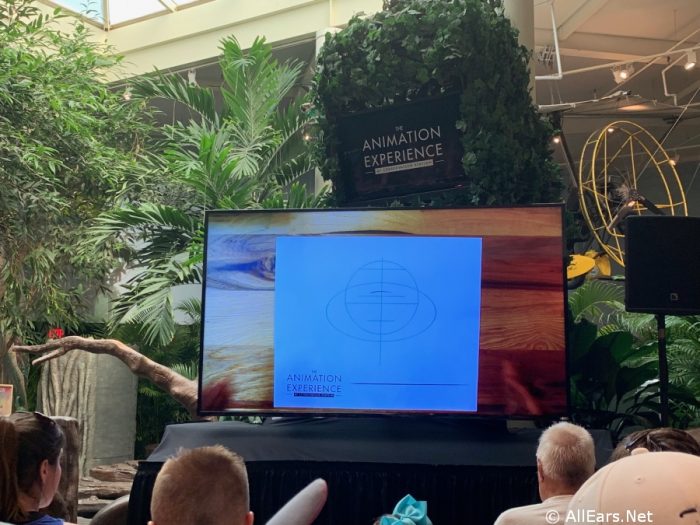 And if you love a good petting zoo, you can also head over to the Affection Section, and give some love to the sheep, pigs, and goats there.
All in all, Rafiki's Planet Watch is a beautiful little escape from the main area of the park that'll give you some unique and fun experiences.
General Walking Areas
We also want to note just generally that so many of the walking areas in Animal Kingdom are underrated. We're talking about spaces where there is no ride necessarily, but there are just beautiful things to walk around and see. For example, the walkway between Africa and Asia is so wonderful, and the pathway over to Expedition Everest has loads of incredible details.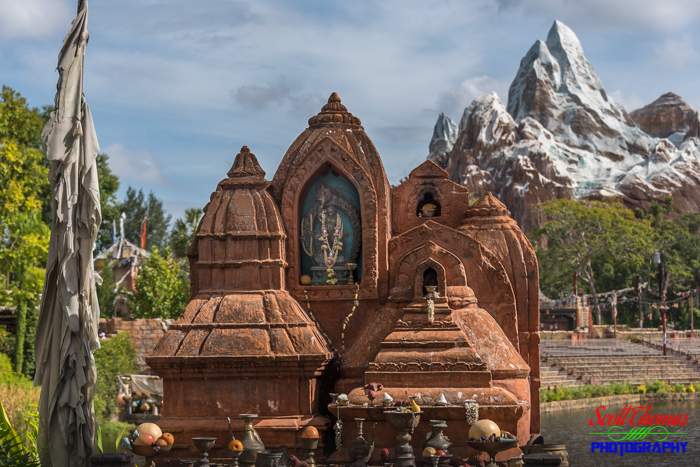 There are also some incredible details in the Africa section to admire and photograph. The biggest takeaway here is just to take time to really enjoy all of the little spaces around the park — even the ones with no ride nearby.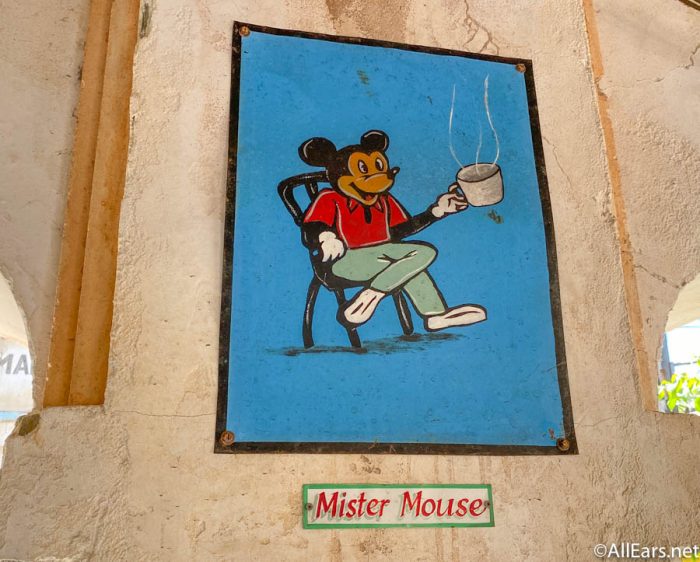 And that's our list of the most underrated spots in each Disney World park. What do you think is an underrated spot in Disney World? Let us know in the comments!
Join the AllEars.net Newsletter to stay on top of ALL the breaking Disney News! You'll also get access to AllEars tips, reviews, trivia, and MORE! Click here to Subscribe!