After suddenly closing last October, many of us feared that we'd seen the last of Rafiki's Planet Watch in Disney's Animal Kingdom. Luckily for us, the area reopened today, refreshed and introducing a new Animation Experience!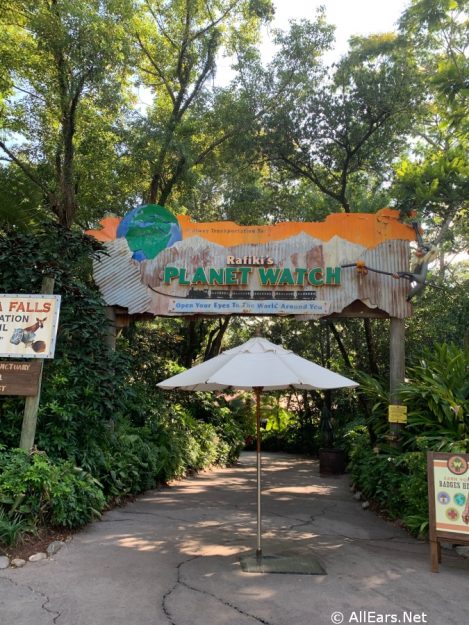 We caught the Wildlife Express train up to Rafiki's first thing this morning and here's what we found after its almost nine-month absence.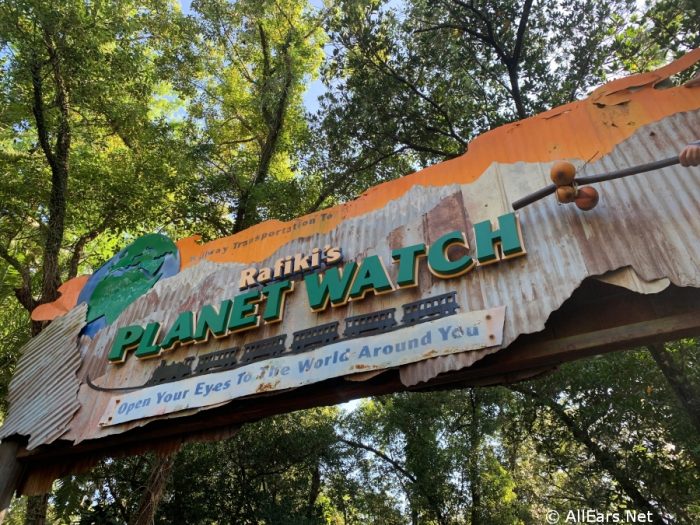 You still board the Wildlife Express train to get to Rafiki's Planet Watch You'll find the entrance in Harambe, just past the Kilimanjaro Safaris entrance.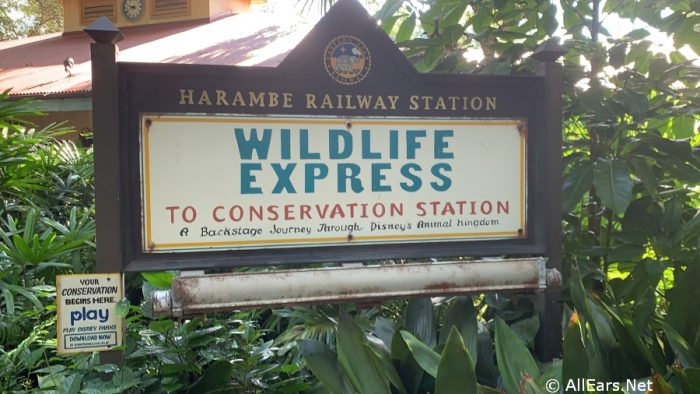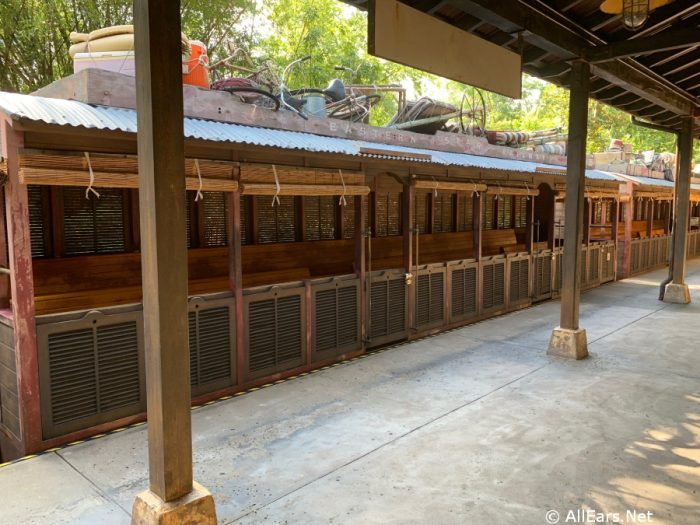 The train itself seems to be unchanged. You still face outward as you sit on the train, so that your focus is forced in only one direction.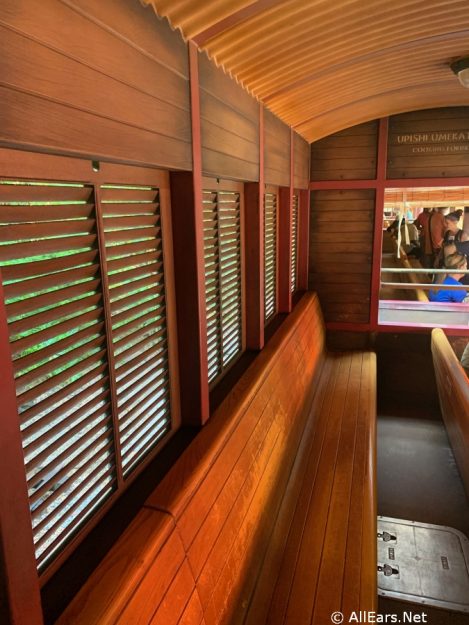 The train spiel, however, is slightly different. It now talks a little bit about the new Animation Experience and about Walt Disney's interest in drawing animals.
The train's route takes you past some of the backstage areas where the Animal Kingdom's animals are housed, just as it did in the past. You sometimes catch a glimpse of the rhinos, elephants or others that are not on the savannas.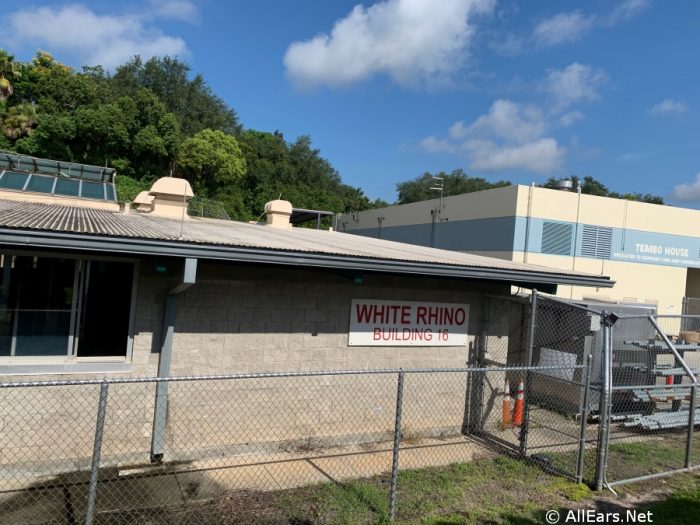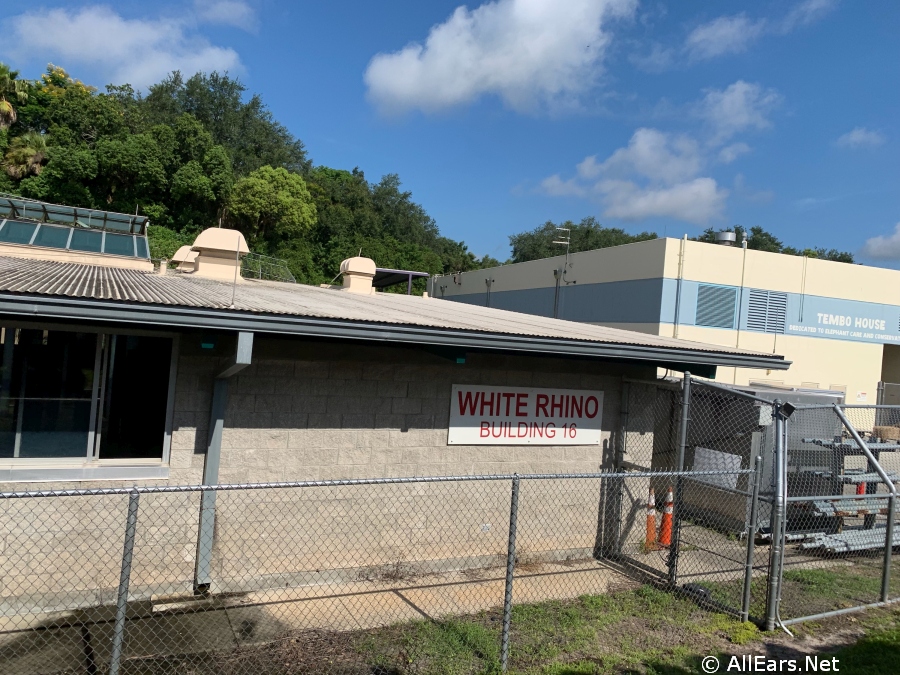 When the train drops you off at Rafiki's Planet Watch, you have a maybe five-minute walk to get to Conservation Station.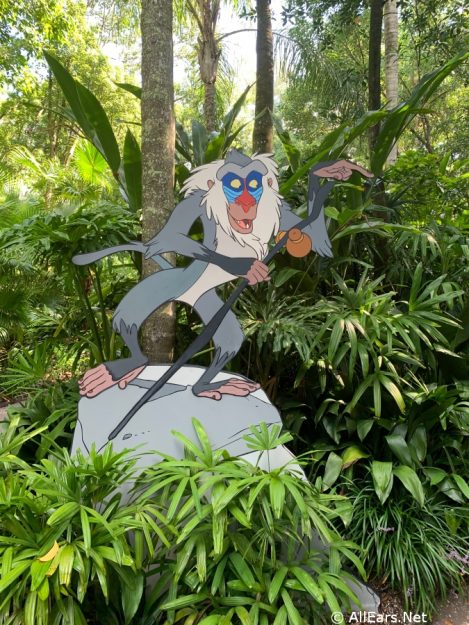 Along the way you'll pass a number of exhibits and hands-on activities that are perfect for the youngest conservationists among us. Don't forget that there's also a few Wilderness Explorers' badges available now in this area!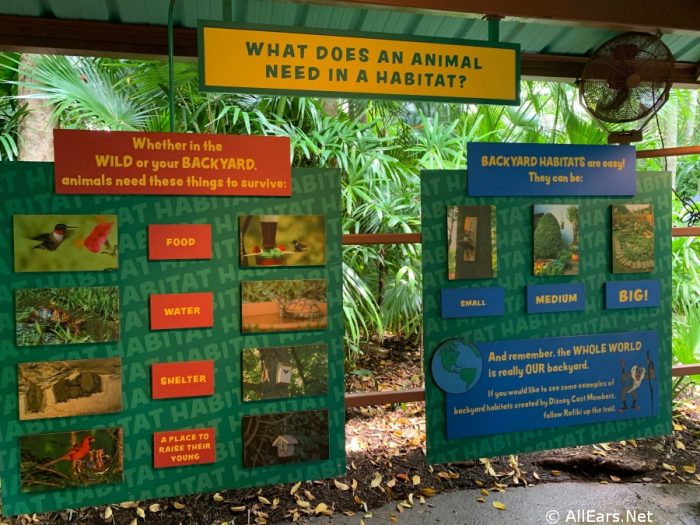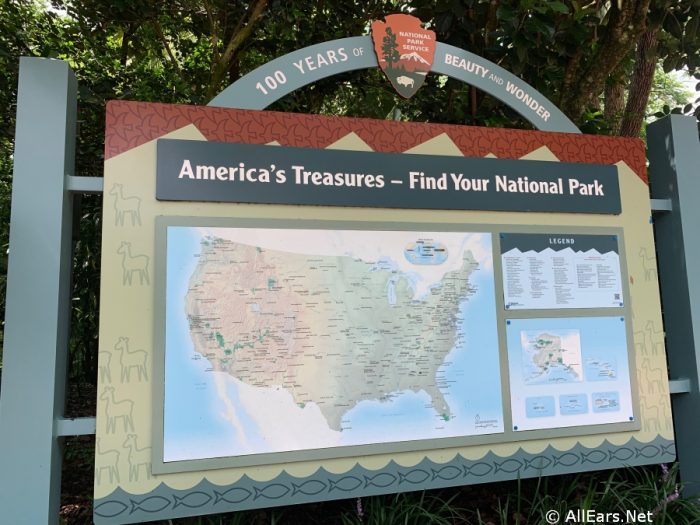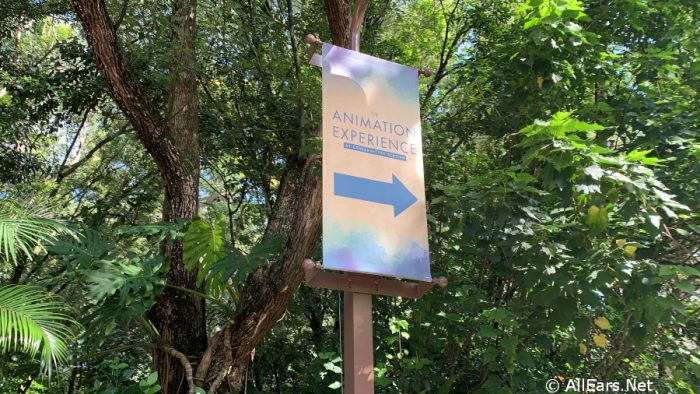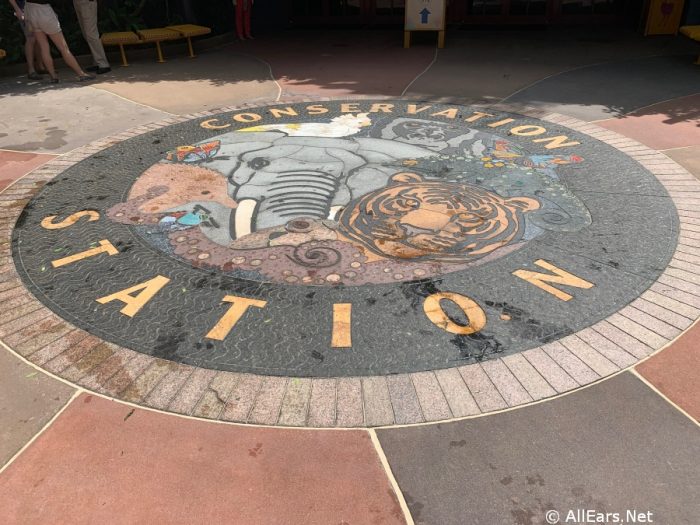 Once you reach the main building of Conservation Station, it's fairly easy to locate where the Animation Experience will be held. It's right in the center of the common area, where handlers used to give talks on small animals.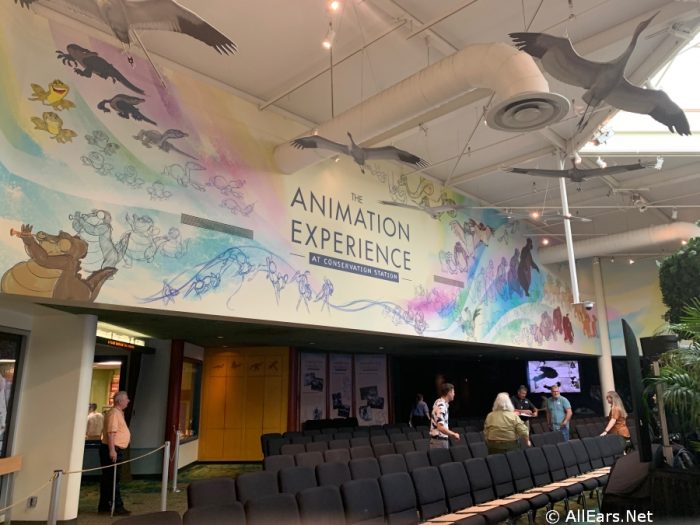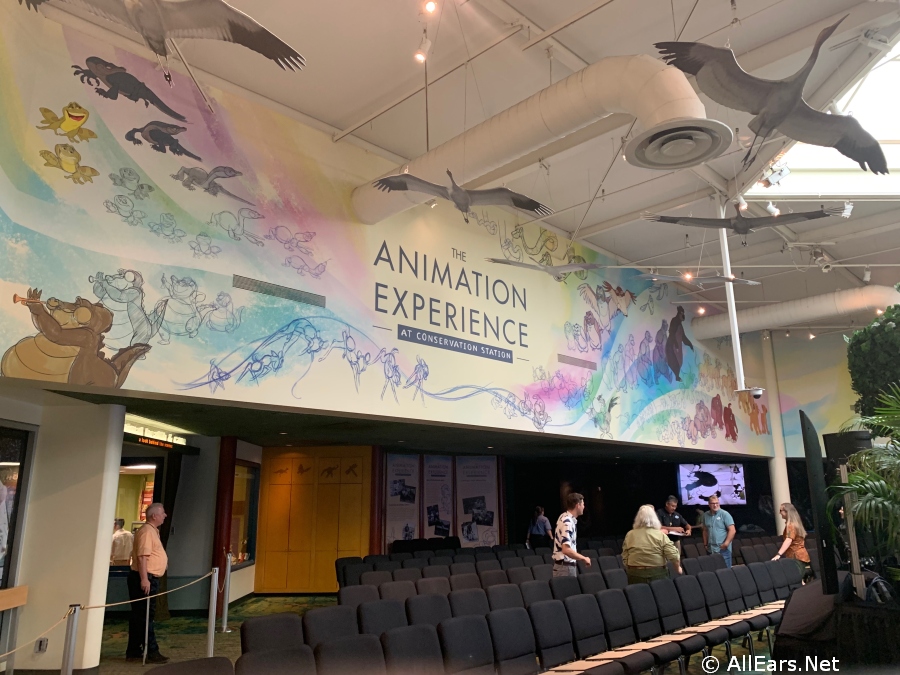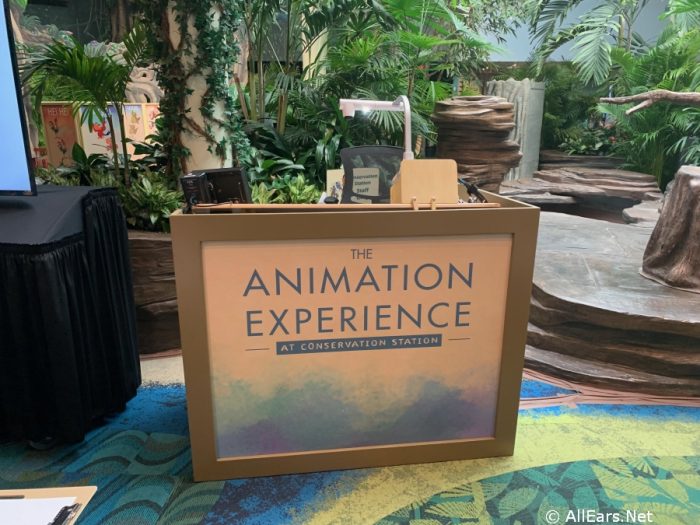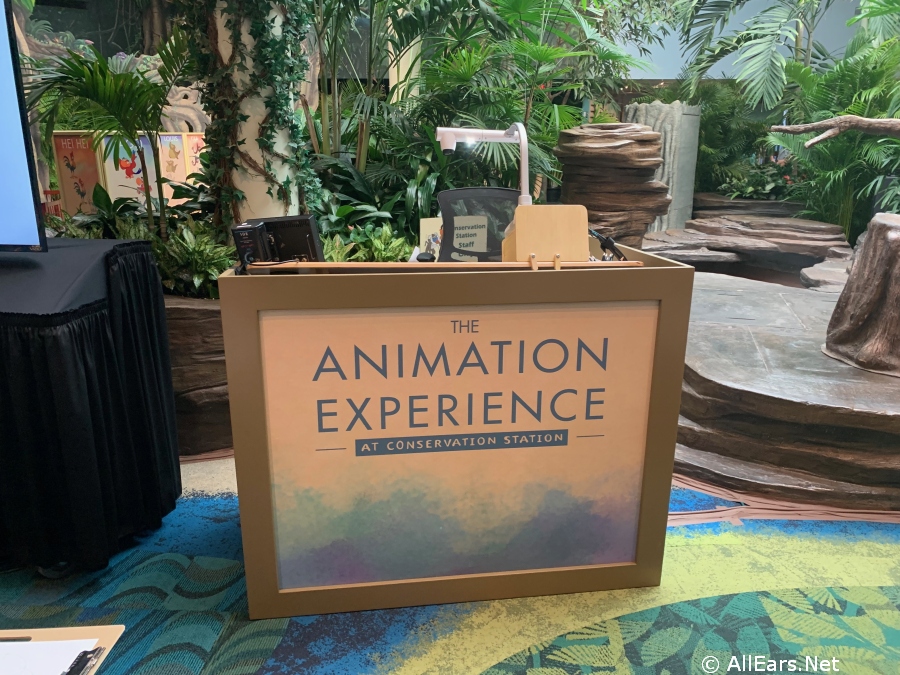 As you're waiting, you'll note that there are signposts featuring a variety of Disney animals — these are all characters that may be the subject of the Animation Experience on a given day.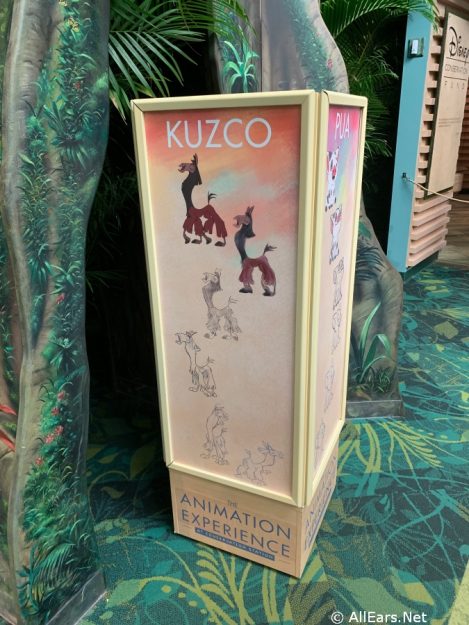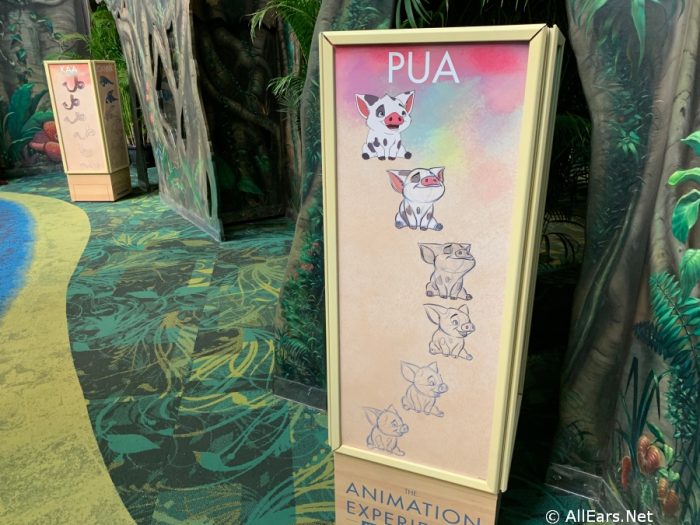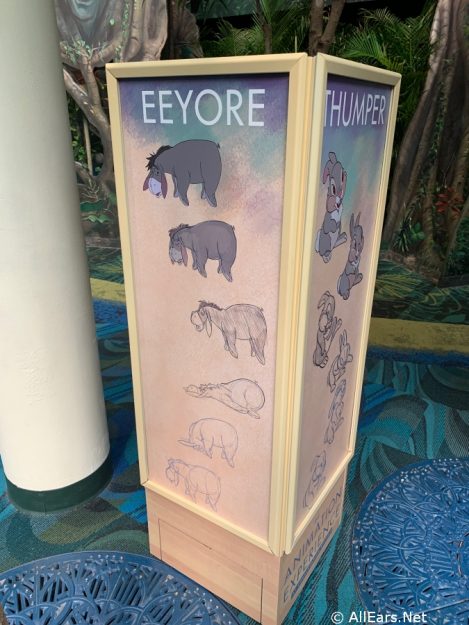 You'll also note that there are photos of Walt Disney and other Disney animators drawing animals lining the walls of the class's waiting area.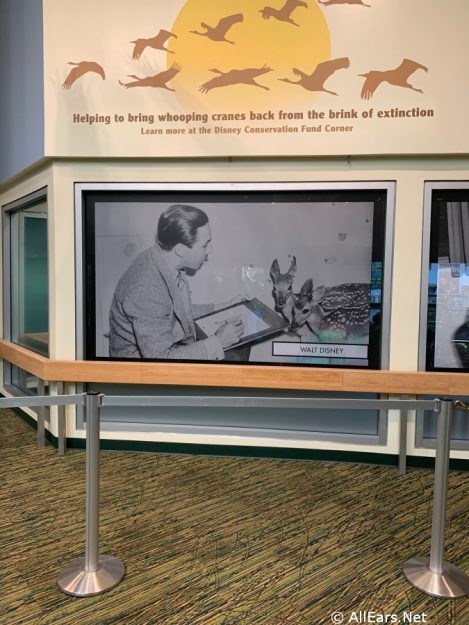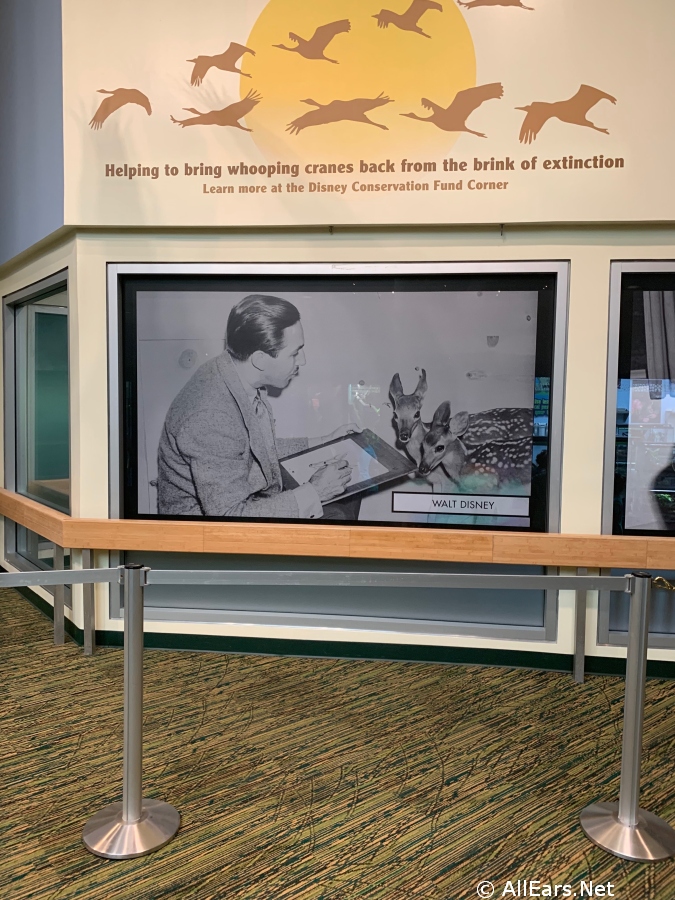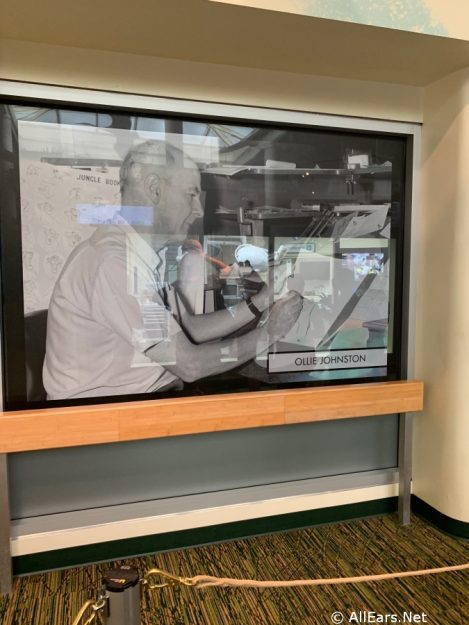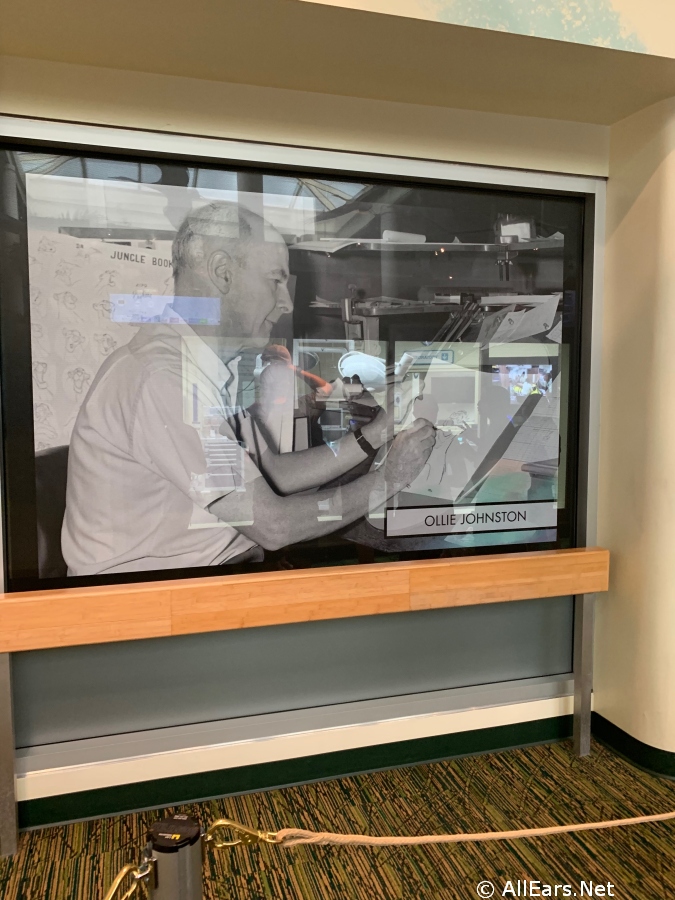 If you had arranged for a FastPass+ for this program in advance, you check in when you arrive and then are allowed to take your seat first — the remaining seats are filled with those waiting in the stand-by queue.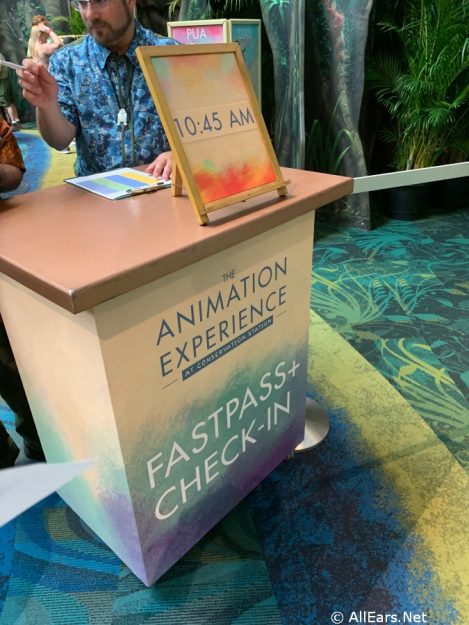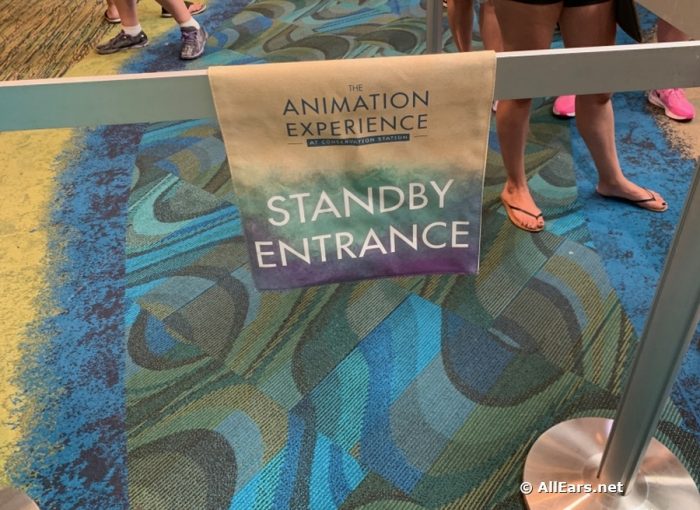 When you choose your seat, you get a clipboard, some paper and a very sharp pencil.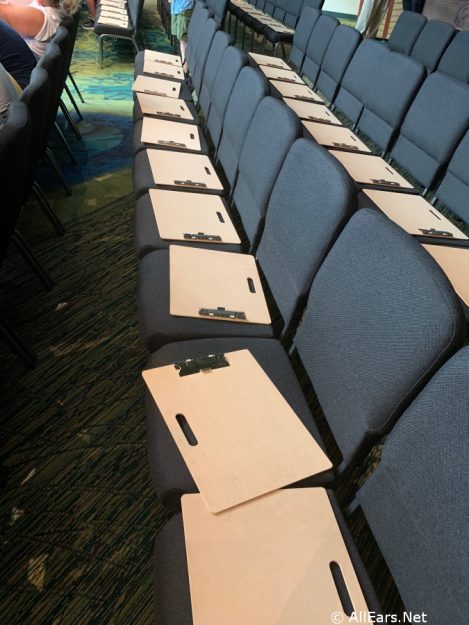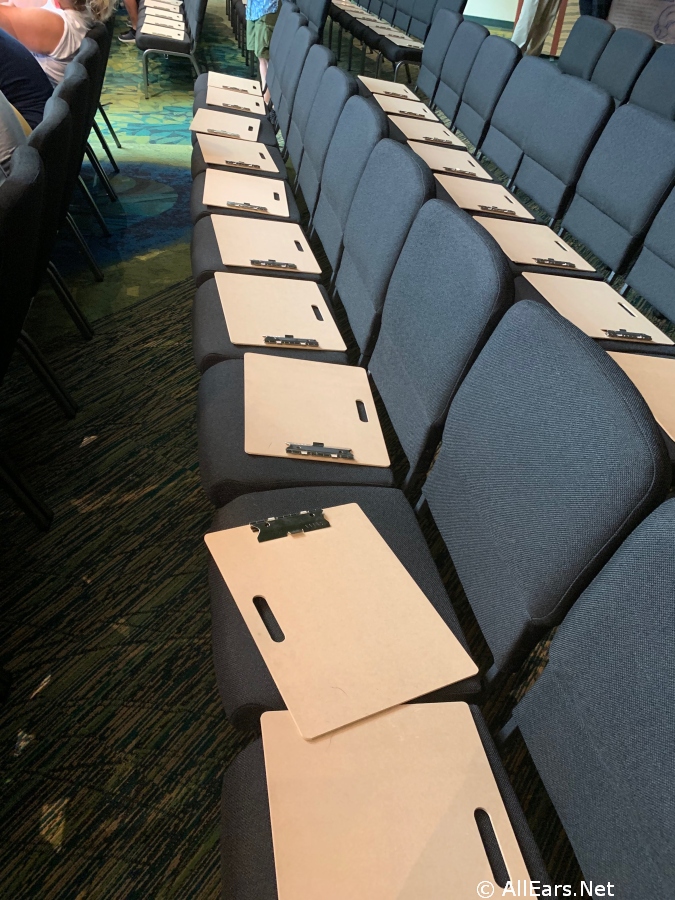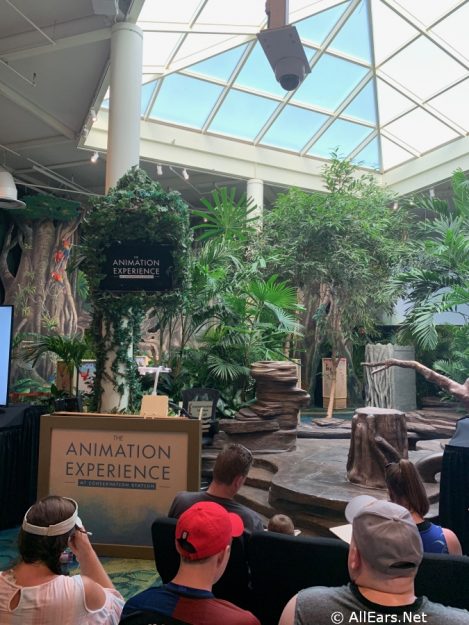 The presentation began today with a short film of a live meerkat, because we were about to draw… Timon, from the Lion King! (Side note: The 25th anniversary of the original animated classic film, combined with the impending release of the new The Lion King coming out on July 19, means that everything in this area is very heavily Lion King-themed right now!) Other animals may be drawn on different days, giving this experience "repeatability"!
We understand that every class will start out with a video of a live animal — shot right there at Animal Kingdom with resident animals!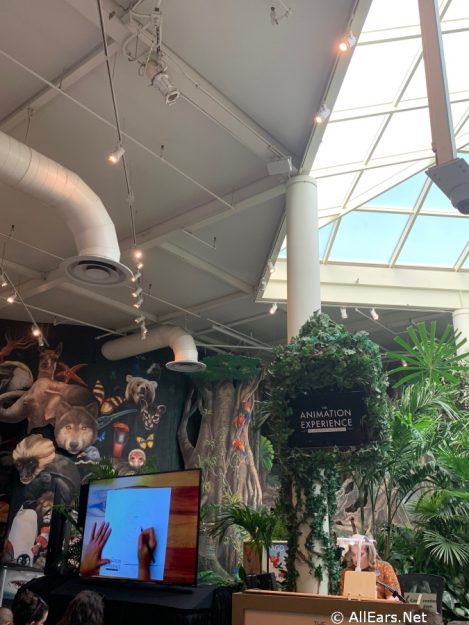 The class itself is very similar to the Animation Academy classes that used to be held in Disney's Hollywood Studios, at the end of the Magic of Animation attraction.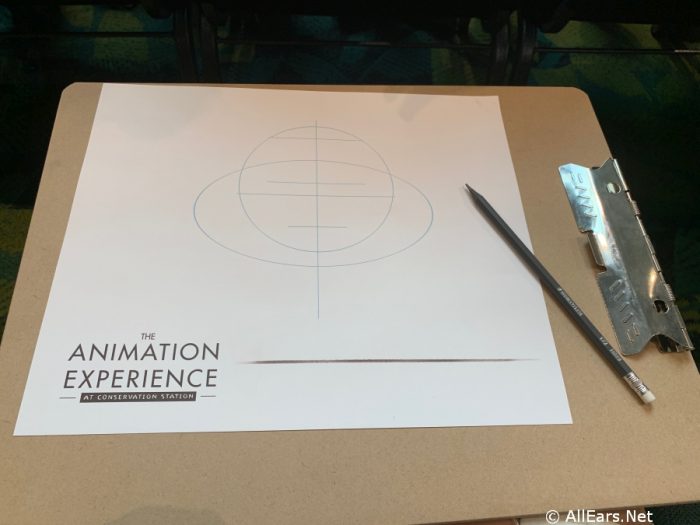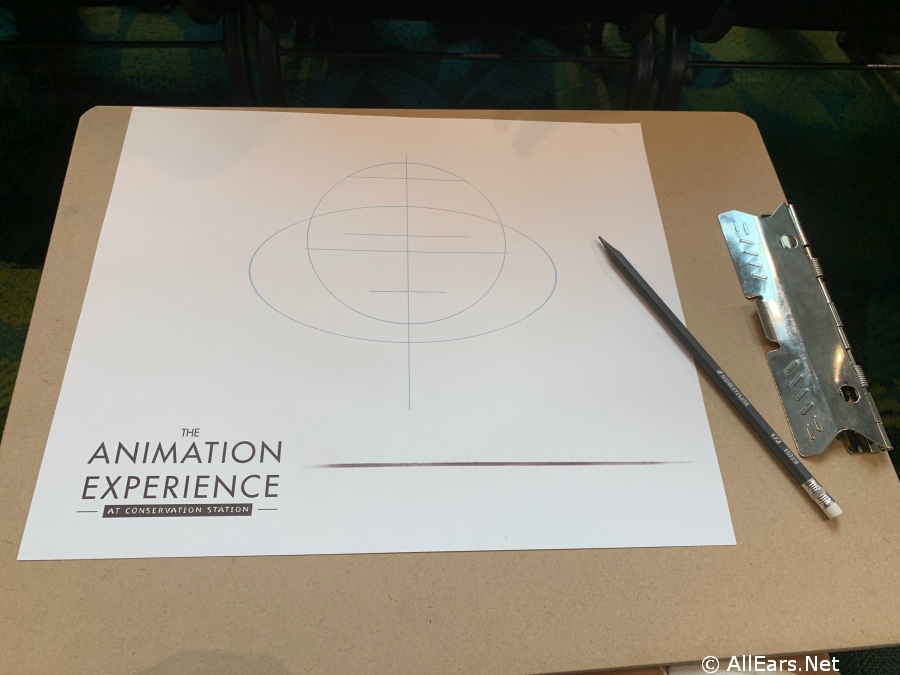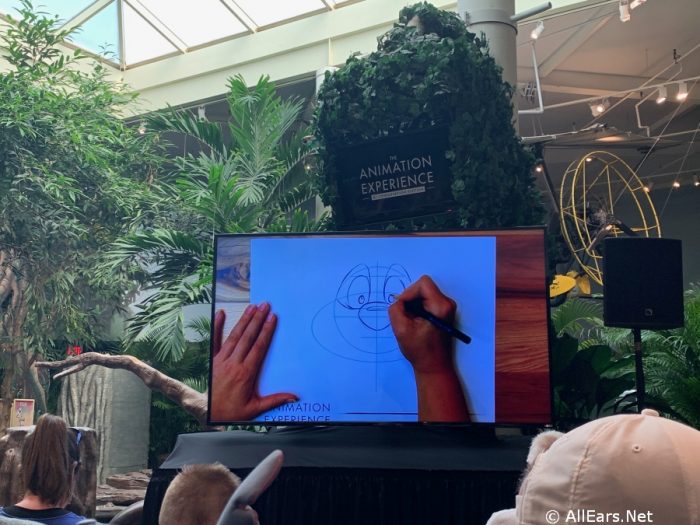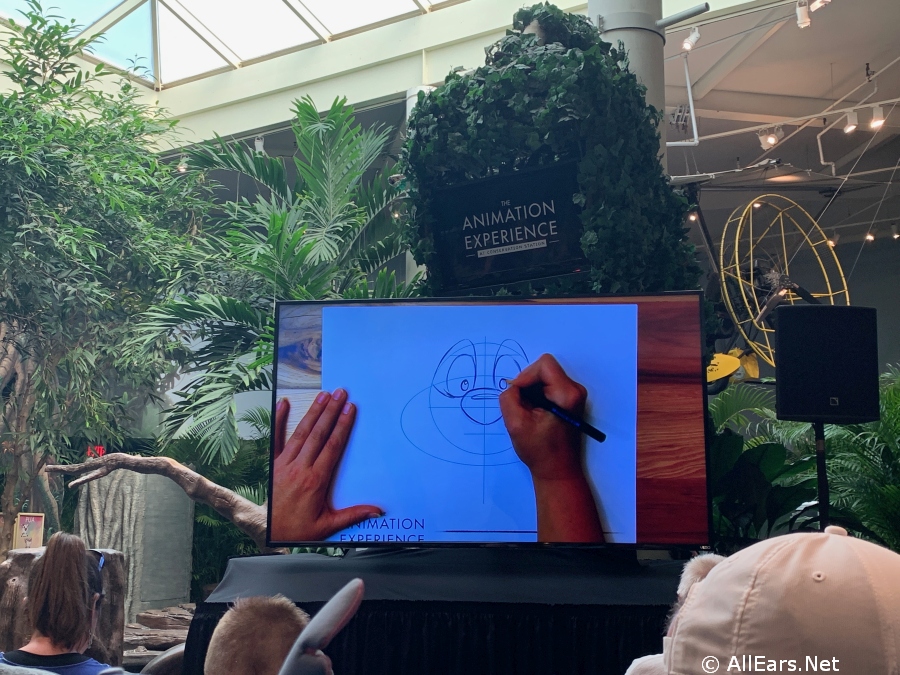 We really enjoyed this new class — we've really missed the Animation Academy, and this is so much, even if you're not a Rembrandt in the making! Plus, the drawing is a fun souvenir to take home!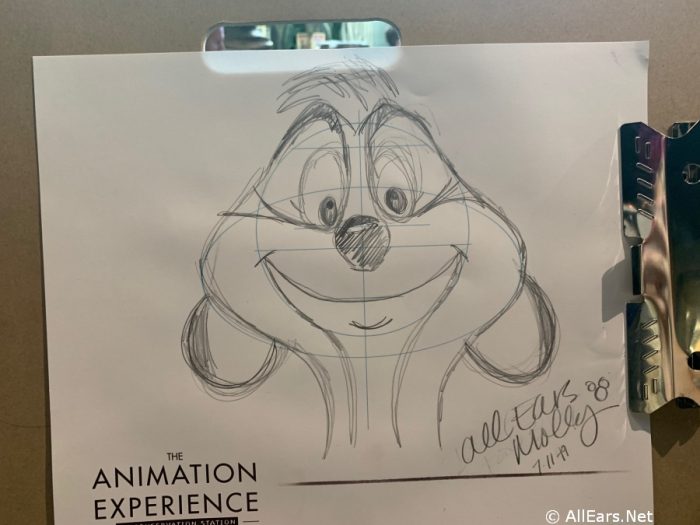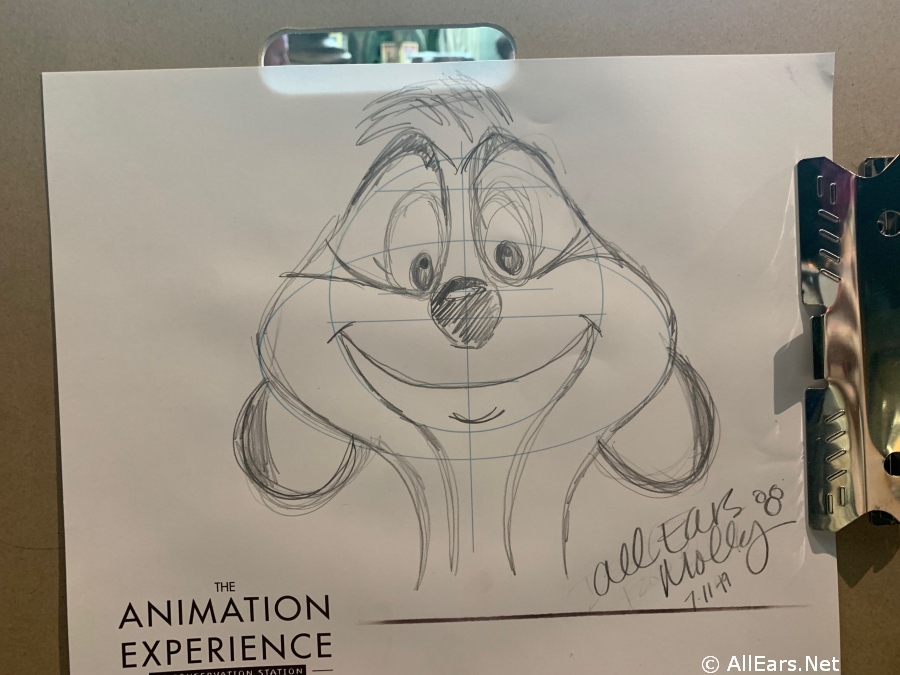 The 20-minute Animation Experience is held multiple times each day — check the paper Times Guide when you enter the parks, or your My Disney Experience app to verify the exact schedule. Remember, if you want to guarantee yourself a seat, be sure to schedule a FastPass+ before your visit!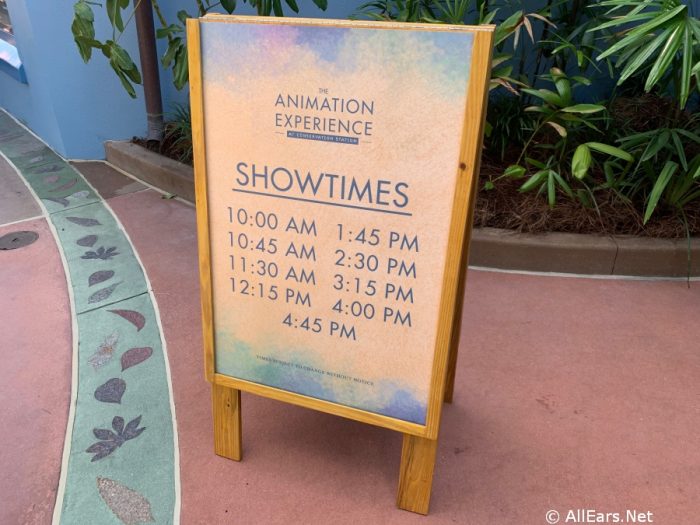 And, fun fact, the animators for the new Lion King movie visited Animal Kingdom and did 3D imagining of the animals in preparation for making the film. So, the Simba you see on the big screen is actually based on the male lion that you can see on the Kilimanjaro Safari ride!
After the class, we took a quick swing around Rafiki's Planet Watch to see what, if anything, else was different about the area.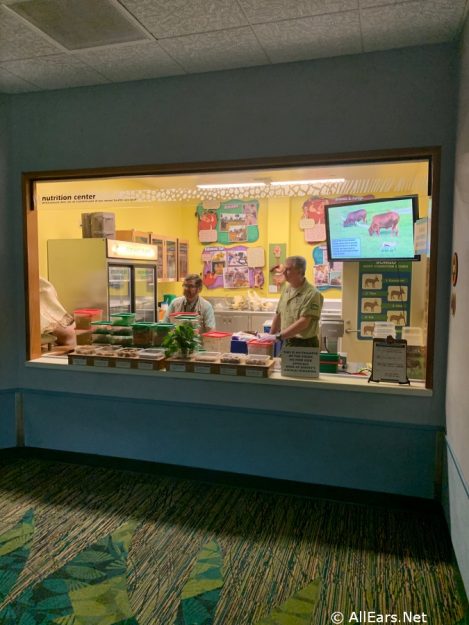 A lot of the same exhibits are back on display, and, more importantly, the animal care clinic is still open for viewing. There were no procedures going on while we were there, but we hope to be able to catch one in process on our next visit!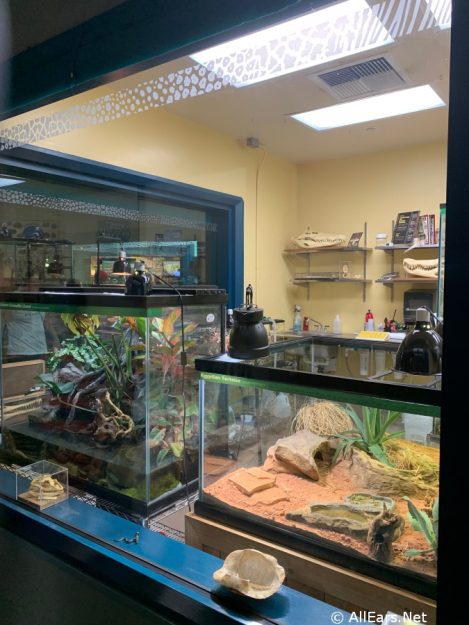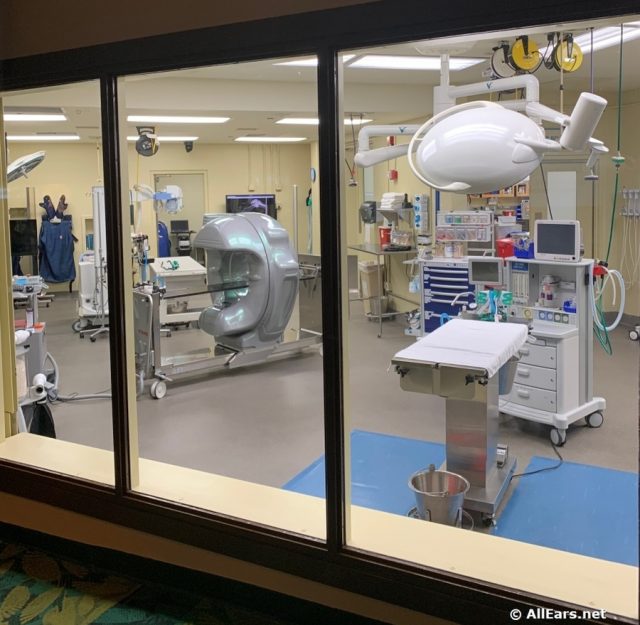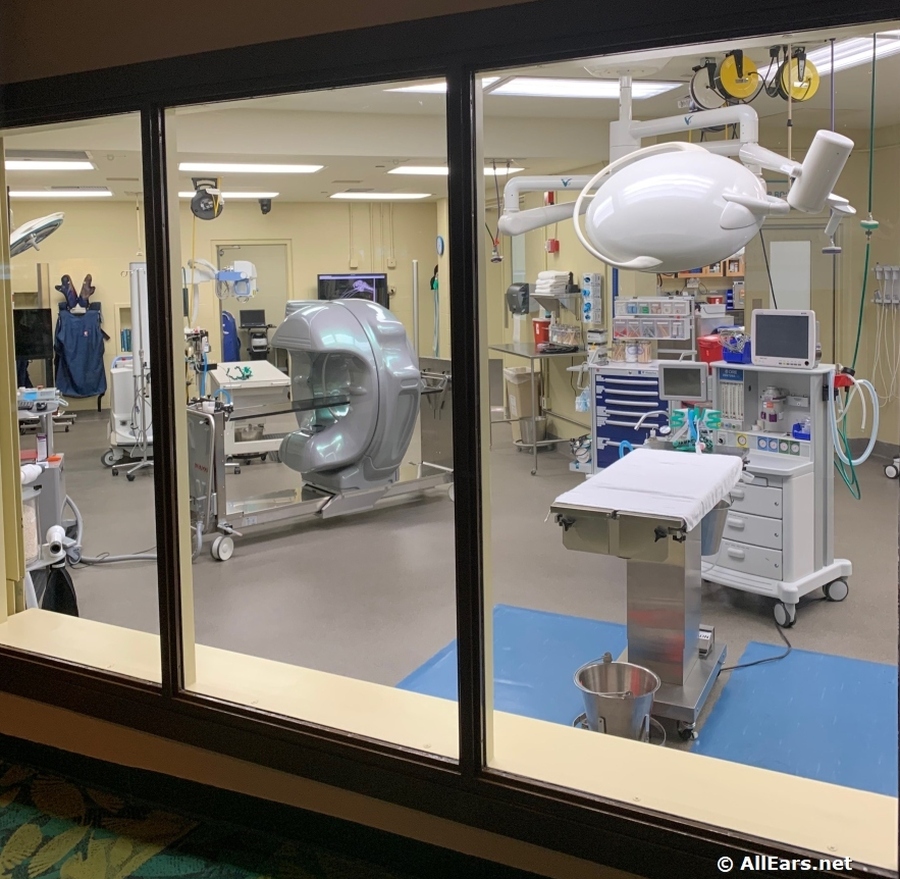 The Affection Section petting zoo area seems to be relatively unchanged, with mainly goats roaming the area.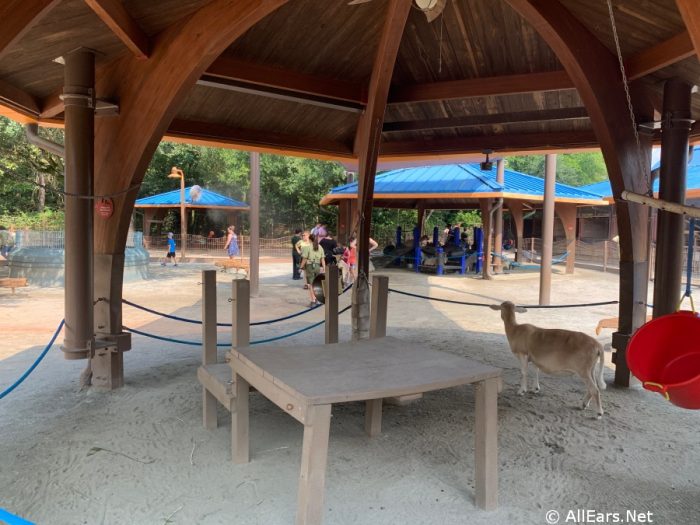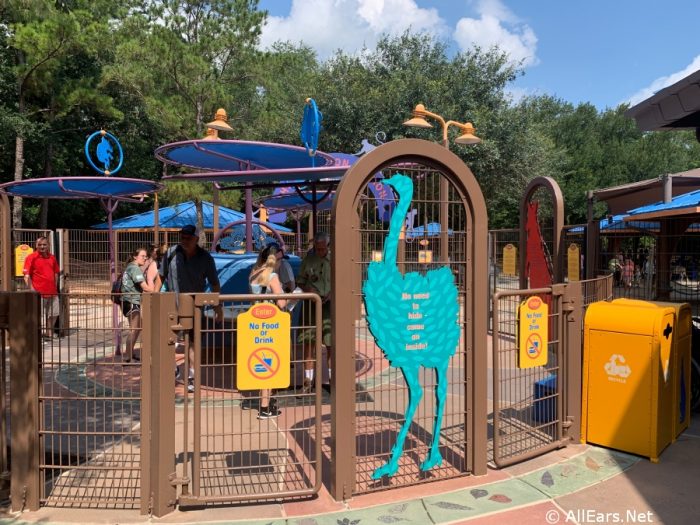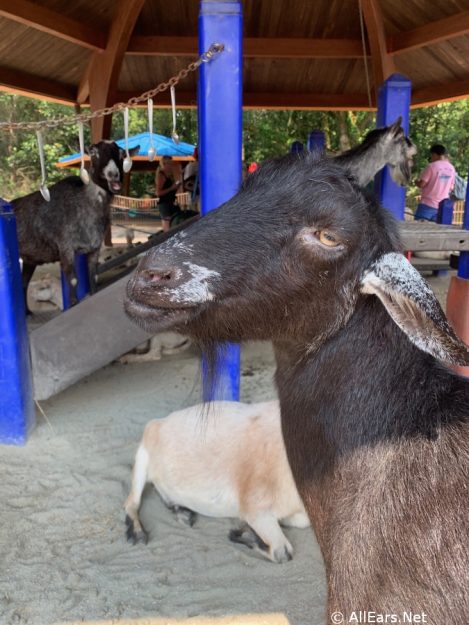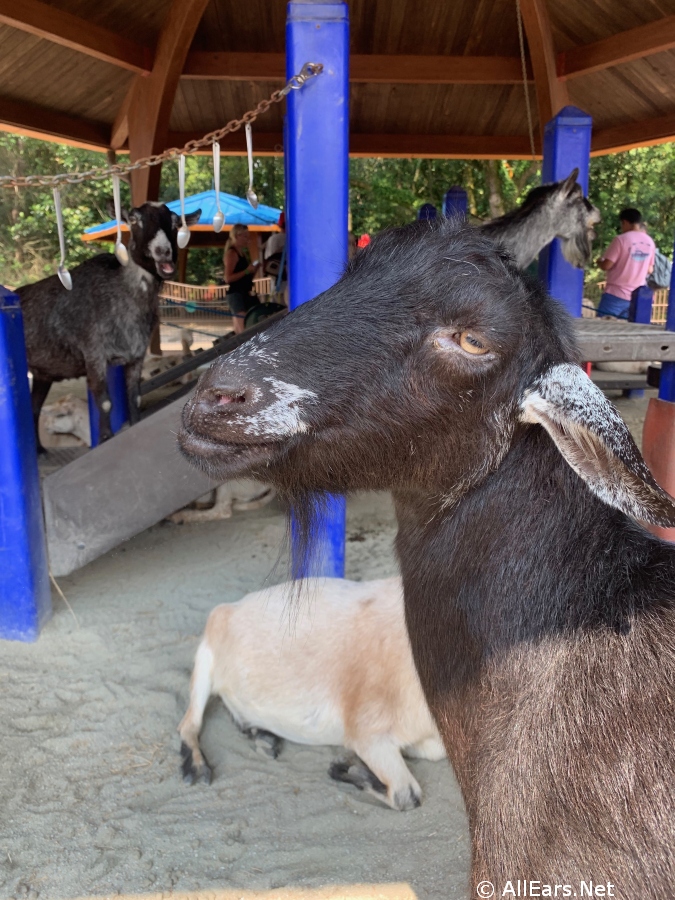 The stage where small animal presentations is still set up. Although we didn't see any presentation, it appears that these little demonstrations with small critters like possums or hedgehogs will still be taking place.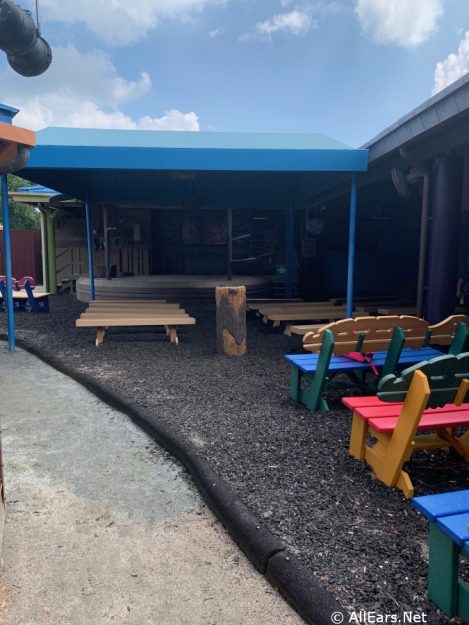 The outdoor gift shop is still available, as well, but we learned that there are no character meet-and-greets here any longer. (Doc McStuffins used to hang out here before the closure.)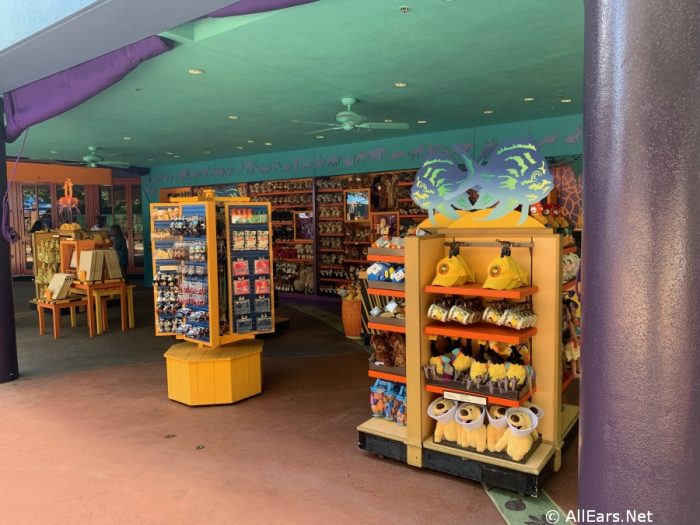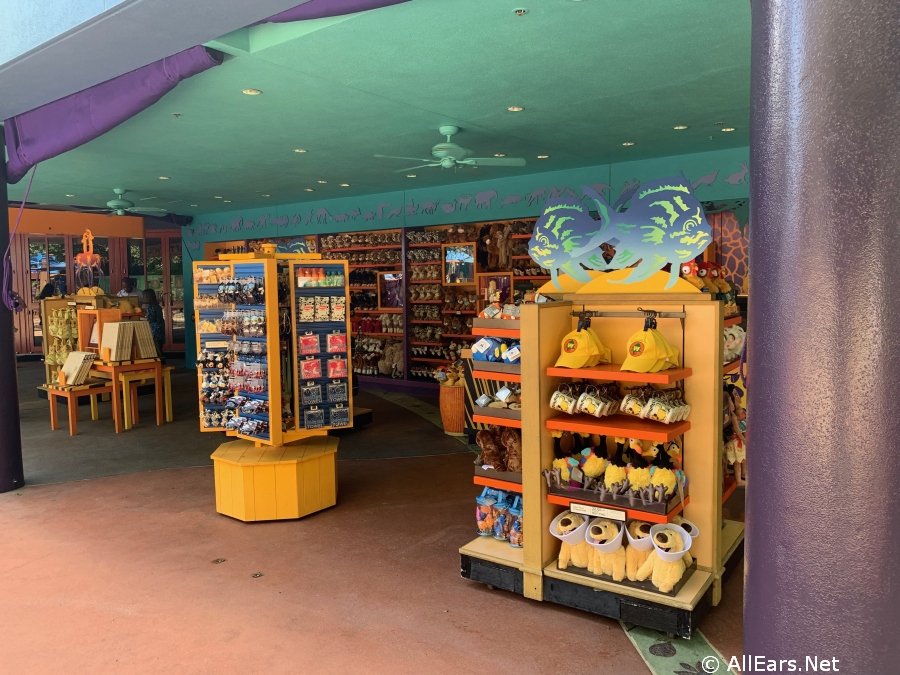 Aside from the lack of characters, about the only thing we noticed missing from Rafiki's Planet Watch is the old Songs of the Rainforest sound booths, where Grandmother Willow, from Pocahontas, walked through the soothing sounds in complete darkness. Perhaps technology has changed enough that these listening booths weren't very popular any more but we always enjoyed them. Oh well. Times change.
In any case, we are so glad to have Rafiki's Planet Watch back — it's a little out of the way, but it really helps supplement Animal Kingdom's important conservation message. And the new Animation Experience is a welcome addition — we'll be going back again soon to see who else we can learn to draw!
Did you miss Rafiki's Planet Watch like we did? Will you be paying a visit on your next trip to Disney's Animal Kingdom? Drop us a note and let us know!
Want to learn more about the new live-action version of The Lion King? Check out these recent posts!
Be sure to follow @allearsnet on Instagram and Twitter!
Check out our YouTube Channel for reviews, news, information and more!
Click below to subscribe to the AllEars® newsletter so you don't miss any of the latest Disney news!