The Stage 1 Company Store celebrates our friends friends from the movies, television shows, records, and print ads. No, I'm not talking about Mickey. This shop is all about Jim Henson's Muppets. You know, Big Bird, Kermit the Frog, Gonzo, Oscar the Grouch and my all-time favorite comedian, Fozzie Bear. Within the store you'll find T-shirts, mugs, books, handbags, plush, and other items featuring The Muppets and Sesame Street residents.
Have you ever walked around the exterior of the store? There's a lot going on. Check out some of what you'll find just by taking a few steps back and a couple of minutes out of your day. You're gonna smile, I just know it.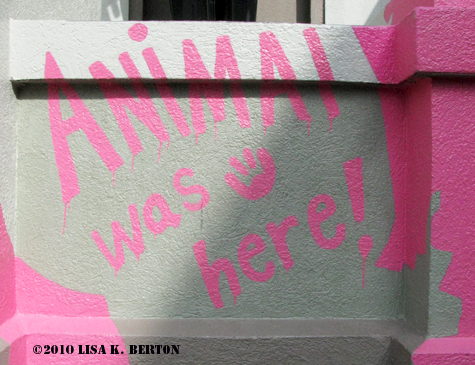 I wonder if Animal's been here.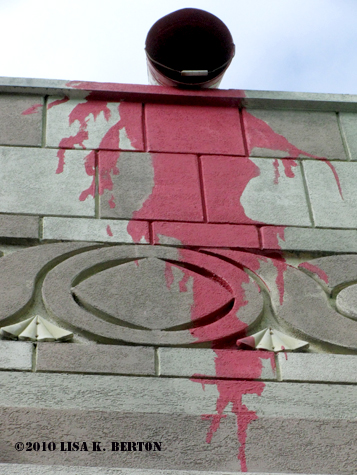 Reason #28 not to hire penguin painters.

It's a 2-faced clock.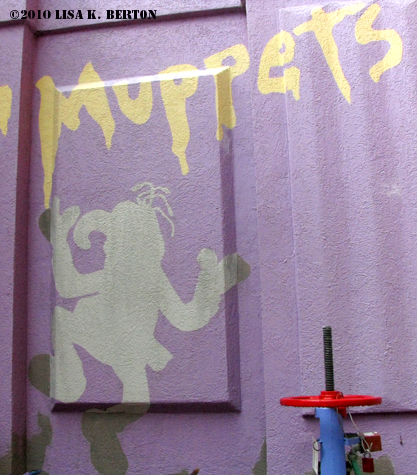 A self-portrait or evidence of fowl play?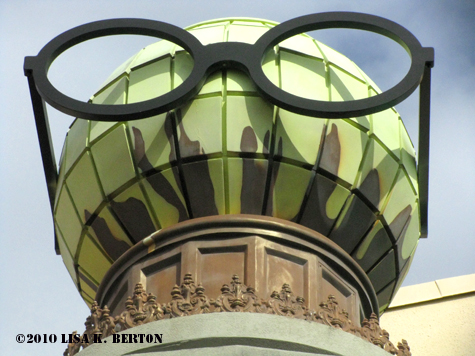 Somewhere there's got to be a giant ode to Beaker.

It's no wonder Miss Piggy will karate chop anyone who interfers with Kermie, he's the only frog who owns a tuxedo.

It's moi time.

Just in case you weren't sure.