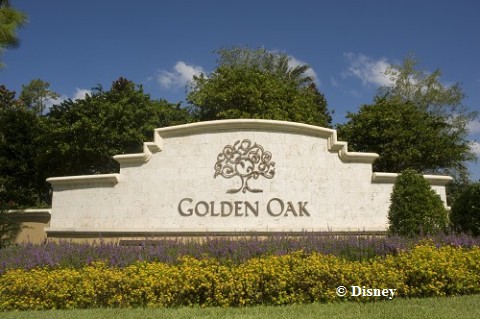 Lake Buena Vista, Fla., (September 28, 2010) – Seven prestigious homebuilders have been selected by Disney to design and construct the luxury homes in the unique resort community of Golden Oak at Walt Disney World® Resort. Each of the builders is purchasing initial individual homesites, allowing construction of the first showcase and spec homes to begin immediately.
Since Disney announced the project in June, the company has seen significant interest from potential buyers. Inquiries have come from as far away as Brazil and England – and domestically from New York to Texas to California. The selected builders are currently designing home plans in preparation for the launch of homesite sales later this year.
"The homebuilders for Golden Oak have impressive track records of success and dedication to the highest level of quality," said Page Pierce, vice president, Disney Resort Real Estate Development. "We look forward to seeing their beautiful homes come to life in Golden Oak through their fine craftsmanship and signature styles."
Golden Oak will initially consist of three types of single-family homes: Village, Estate and Grand Estate Homes. Village Homes will capture the romantic look of a Mediterranean village on homesites up to one-quarter acre. Estate Homes, on approximately one-half acre homesites, will offer a variety of architectural styles including Tuscan, Spanish Revival, Venetian, Italianate, Dutch Colonial and Island Colonial. At up to three-quarters acre in size, Grand Estate Homes will include architectural styles consistent with Estate Homes and will accommodate the needs of large families.
The custom homebuilders for the Golden Oak Village Homes are CAHILL (www.cahillhomes.com), Goehring & Morgan Construction, Inc. (www.goehringandmorgan.com), and Issa Homes, (www.issahomes.com).
The custom homebuilders for Golden Oak Estate Homes and Grand Estate Homes are Derrick Builders, Inc. (www.derrickbuilders.com), Jones-Clayton Construction (www.jones-clayton.com), J. Richard Watson Construction Company, Inc. (www.jrichardwatson.com), and Ray Coudriet Builder, Inc. (www.raycoudriet.com).
These experienced custom builders are creating residential design concepts for interested buyers and showcase and spec homes, consistent with the unique architectural aesthetic of the Golden Oak community. Disney conducted a rigorous process to select the homebuilders for Golden Oak. Superlative experience building custom luxury homes in high-end Central Florida communities, expertise in the specific architectural styles planned for Golden Oak and a demonstrated reputation for quality design and construction were some of the criteria used in the selection process. Golden Oak may invite additional builders in the future, as the community and demand grow.
What's in a Name?
Disney also unveiled the handcrafted sign at the entrance to Golden Oak, the result of many hours of artistry. The name, Golden Oak, is inspired by Walt Disney's Golden Oak Ranch in Newhall, California, where some say gold nuggets were found in 1842, a filming location for segments of the Mickey Mouse Club in the 1950's. In addition to the ranch's official use for The Walt Disney Company, the ranch served as a place of respite and relaxation for Walt and his family. Golden Oak at Walt Disney World® Resort will offer families that same sense of magic and enchantment that Walt believed to be so important. Beyond the literal connection to Disney's Golden Oak Ranch, the iconic oak tree symbolizes the family, stability, and heritage that this community will encourage. The tree also pays subtle homage to Walt's "Dreaming Tree," the tree in his childhood hometown that provided shade for his many hours of daydreaming.
—-
Reflects current development plans which are subject to change without notice.
Ancillary amenities, privileges and services charged separately.