Everyone was up bright and early for Day 1 of Destination D. In fact, the first person got in line at 5:30am!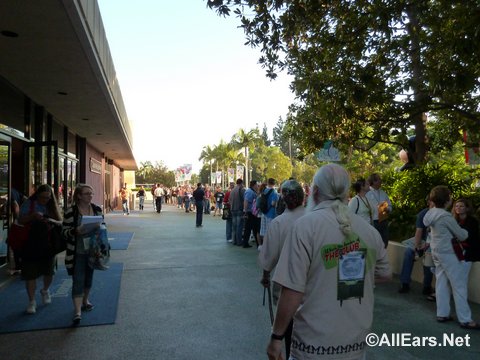 The Disneyland Hotel Grand Ballroom would be our home for the next 2 days as all events took place here. The ballroom had a main floor and then 2 "wings" that were physically higher. There were multiple HUGE screens to see the action and the photos and video that were being shown.
Day 1 Morning Schedule:
9:00am – 9:30am: Welcome – Steven Clark
9:30am – 10:15am: Weird Disney – Becky Cline and Paul Anderson
10:15am – 11:15am: Mickey Mouse Club 55th Anniversary
11:15am – 12:00pm From Quirky to Collectible – Stacia Martin, Paul Anderson, Rob Klein
12:00pm – 2:00pm: Mouseketeer Signing
Laura Gilbreath also blogeds about Day 1 so I will try not to repeat any of the information or photos that she has. Check out her corresponding blog!
So let's get to it with the Welcome by Steven Clark.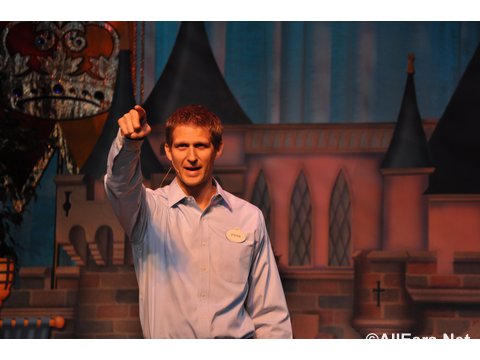 Some of the announcements included:
The D23 Disney Geek podcast, available on iTunes, is a look at what's happening with Disney company around the world.
The new production Armchair Archivists starts in November. Steve and Josh will take us inside the Disney archives for looks at props and other film memorabilia – one of the first episodes will feature items from the original Tron, and from the upcoming Tron Legacy.
The very popular Magic and Merriment D23 event will return to Walt Disney World December 2010.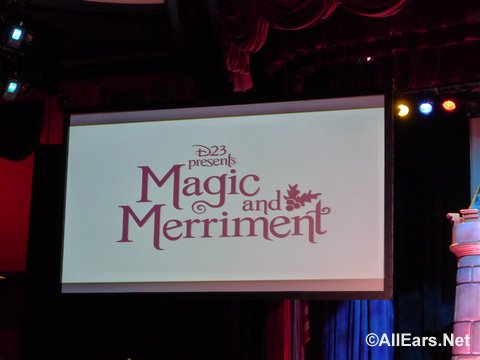 Weird Disney – Becky Cline and Paul Anderson
"From the startling visuals of the 1930's Fanchon and Marco "Mickey Mouse Idea" vaudeville shows to Disneyland's "Kap the Kaiser Aluminum Pig" and the "Crane Bathroom of Tomorrow", Disney's history has included some pretty offbeat stuff. Join Archives Director Becky Cline and Disney historian Paul Anderson as they act as your tour guides on a fun-filled, irreverent and often surprising road trip through the wonderfully weird and wacky side of Disney."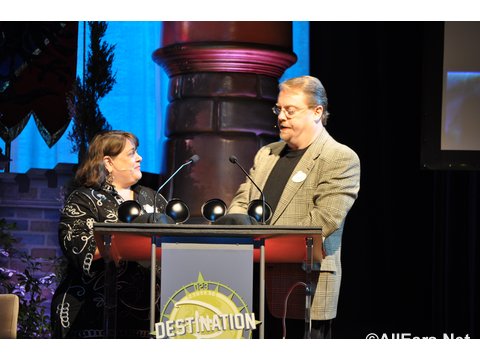 Becky and Paul did an entertaining and informative job of sharing Disney lore and the back-story to many of the photographs.
Weird Disney from the 1930s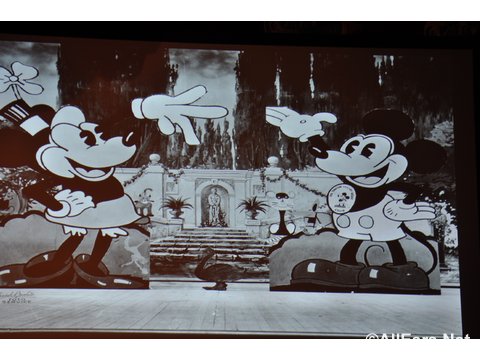 Weird Disney from the 1940s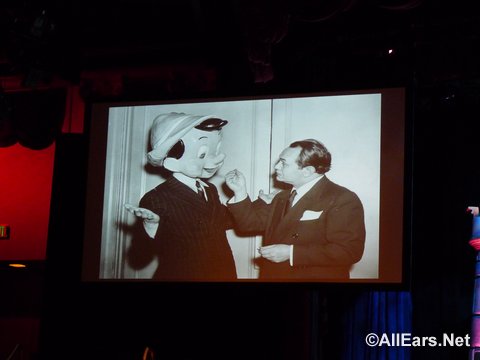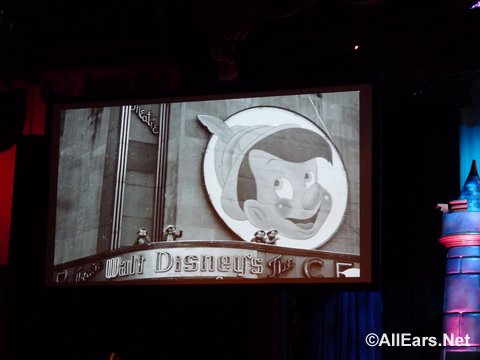 Weird Disney from the 1950s – Check out some of the Character Costumes!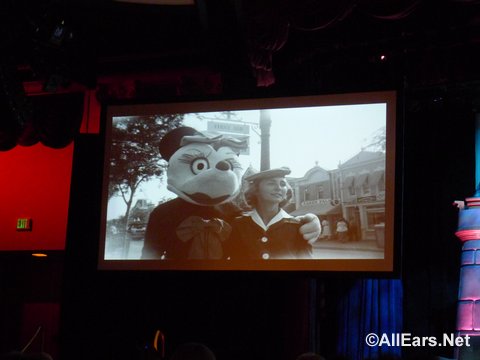 The Weird Attractions were quite interesting.
Crane's Bathroom of Tomorrow!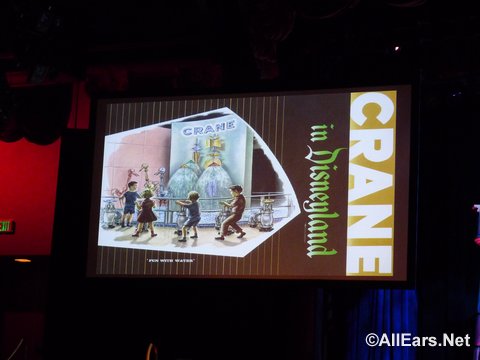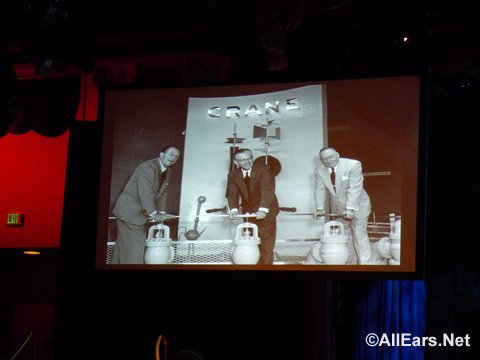 The Intimate Apparel Shop!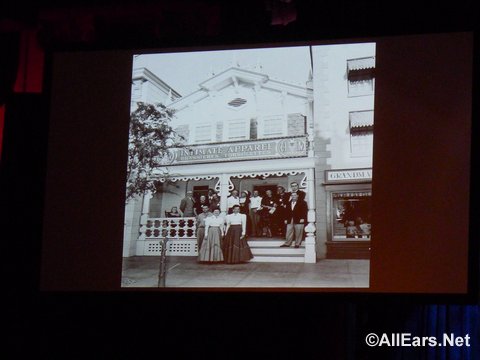 In addition to the ones listed above, there was also an American Dairy Association attraction, Kaiser the Aluminum Pig, and Monsanto's Hall of Chemistry. Also notable, Aunt Jemima's Restaurant featured an annual pancake race down Main Street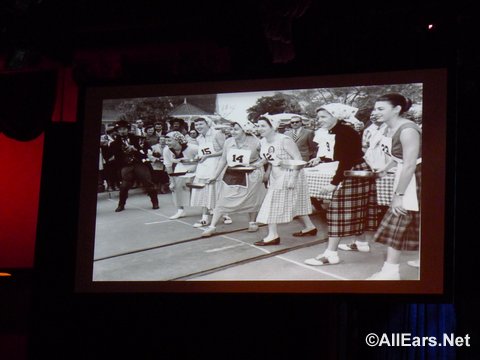 The talk ended with a series of photographs of Walt in "weird" hats! Here are just a few:
Mickey Mouse Club 55th Anniversary hosted by Tim O'Day
"Join original Mouseketeers Sharon Baird, Doreen Tracey, Bobby Burgess, Karen Pendleton, Sherry Van Meter, Tommy Cole, Cubby O'Brien and Mary Geoff for a magical walk down memory land as they recall their favorite behind-the-scenes stories from the classic Disneyland attraction Mickey Mouse Club Circus."
This was a very special hour listening to these Mouseketeers tell story after heart-felt story about their experiences on the Mickey Mouse Club. Special tributes were also shared for Annette, Roy and Jimmie. This was a not to be missed presentation! Seeing the Mouseketeers brought back SO many fond memories and getting to meet them in person, was priceless.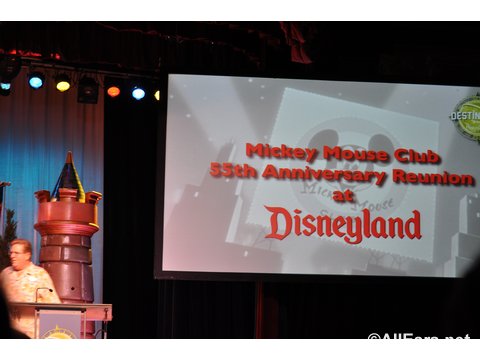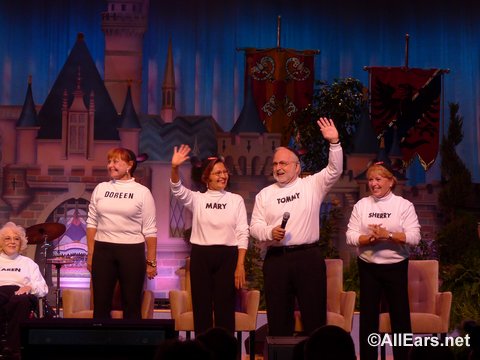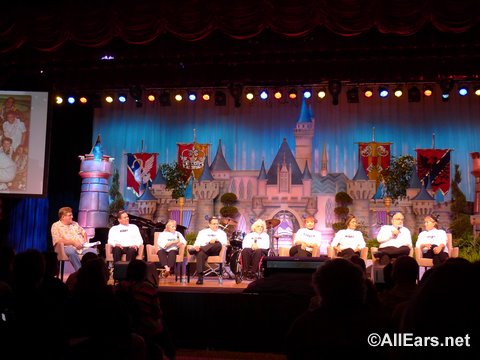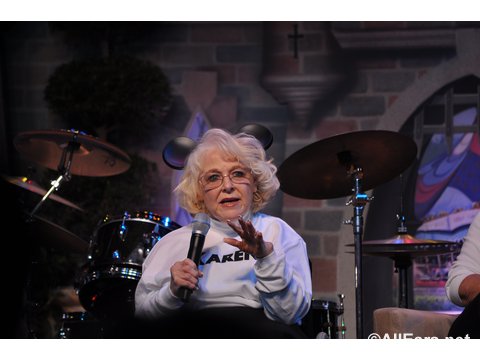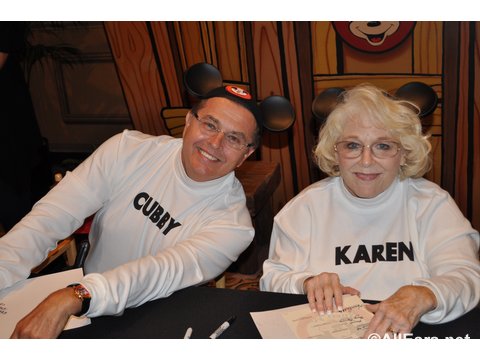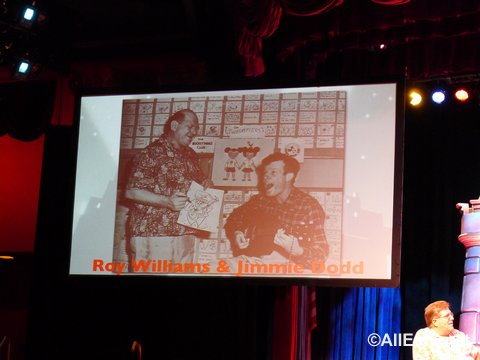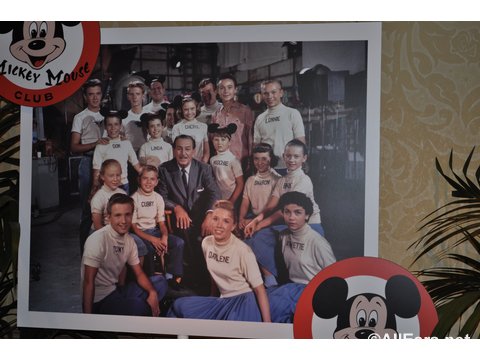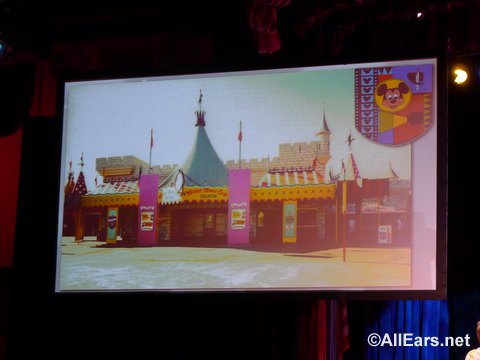 Mouseketeer Signing
A special opportunity to meet the Mouseketeers in person and they all autographed a D23 commemorative item for us!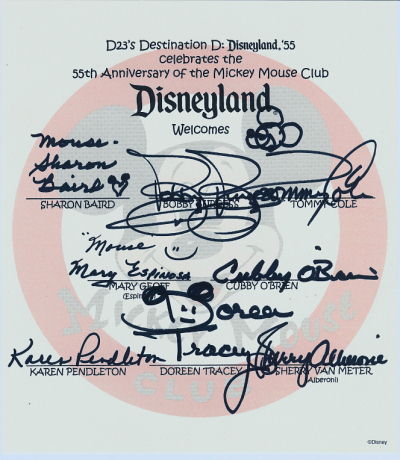 Next up – From Quirky to Collectible: The Wonderful World of Disneyland Merchandise!
Photographs are copyright AllEars® and taken by either Deb Wills or Mari May.