Walt Disney World offers a veritable world of cuisines, making it a great place to grab anything that suits your fancy. But when it comes to creating cravings, there's one type of park food you might be drawn to by your sniffer. Friends, the nose knows smoked food.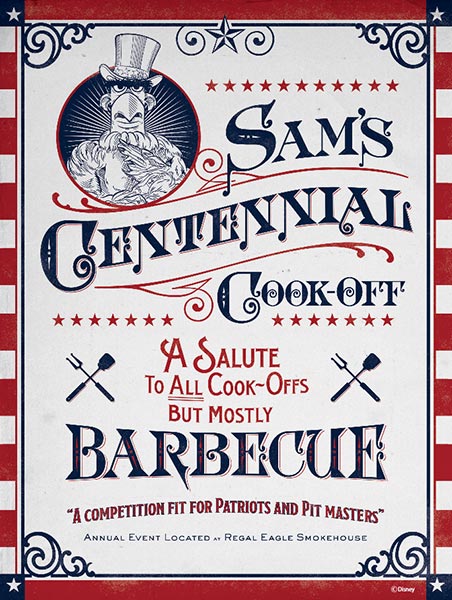 Here are our top 10 smokiest snacks, meals, and drinks (yes, drinks!) at Walt Disney World.
Turkey Leg
The giant turkey legs are one of the most iconic Disney snacks of all time. You can typically pick up this monstrous meaty mega leg in all of the parks except Hollywood Studios. There is an urban legend that these are emu legs, but they are actually turkey, and they are delicious. They have a great smoky flavor and can feed more than one person easily. Everyone should try one at least once.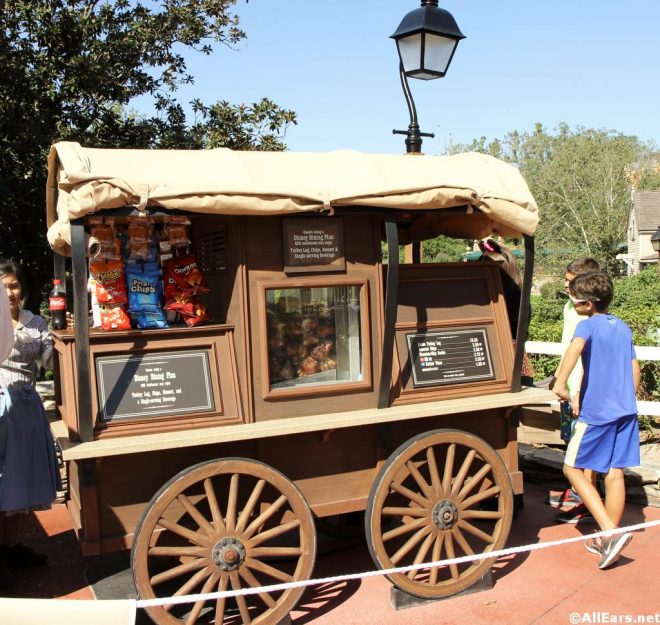 Black Magic Margarita
Neil Patrick Harris is an American treasure, and did you know that he created a margarita for Disney World? Yeah, he created the smoky Black Magic Margarita for La Cava del Tequila in the Mexico Pavilion in EPCOT. The Black Magic Margarita contains smoky mezcal, blackberry puree, cassis liqueur, lime, and mint.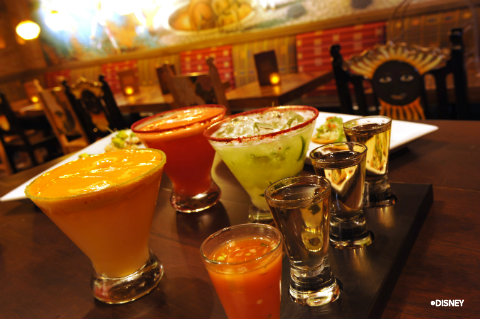 Camarones al Chipotle
Since we are already in the Mexico Pavilion we might as well get something to eat with that margarita. At San Angel Inn Restaurante they have some great dishes, but one of our favorites are the Camarones al Chipotle. These are chipotle-marinated shrimp that come with roasted potatoes and green beans. Chipotle has a great, naturally smoky flavor that really comes through with the shrimp.
Smoked Beef Brisket Sandwich
Okay, if you have smokehouse in the name of your restaurant you better deliver on that promise, and the Smokehouse at House of Blues definitely delivers on that promise. Their menu is filled with things like smoked chicken, smoked pulled pork, and smoked turkey legs. The stand out on the menu is the smoked beef brisket sandwich. The sandwich has slow-cooked brisket and a Memphis-style BBQ sauce all on a brioche bun with coleslaw on the side. For all the smoked meats on their menu, they have to have one gigantic smoker out back.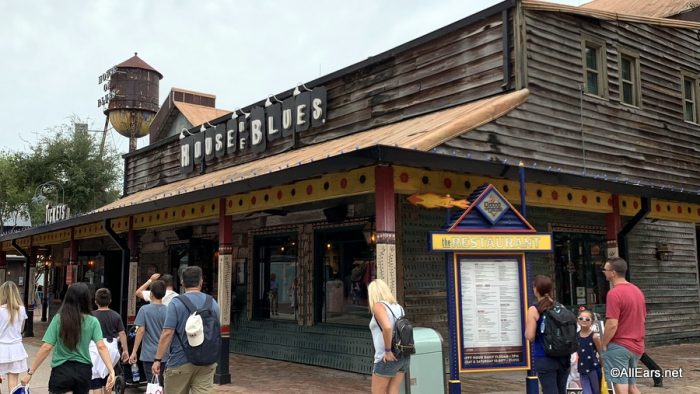 Ribs, Chicken, and Pulled Pork Sampler
Flame Tree Barbecue has a lot of great barbecue dishes, but if you can't pick just one, why not get all of them? The sampler comes with smoked ribs, slow cooked smoked chicken, smoked pulled pork, baked beans, and coleslaw. Yeah, the three meats are all smoked. And if that isn't enough, you can get some smoky pulled pork on cheese fries on the side. This is making us seriously hungry.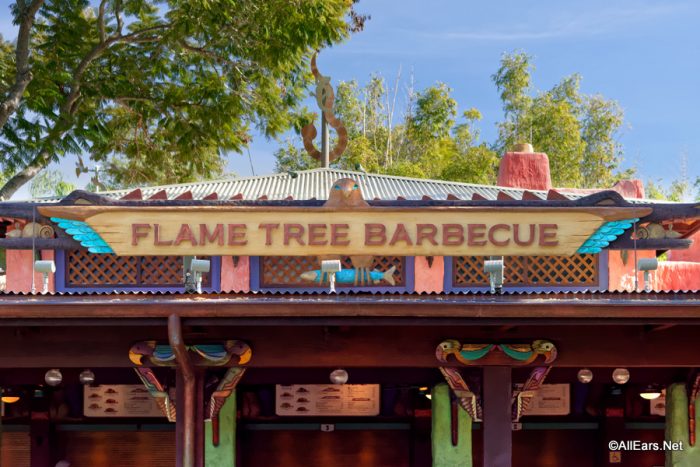 Cedar Plank Salmon
The Polite Pig in Disney Springs has quickly become a favorite for anyone who loves barbecue. They have a ton of great smoky meat dishes, but there is one delicious non-meat dish that stands out from the smoky pack. The Cedar Plank Salmon is maple-dijon glazed salmon smoked on a cedar plank that comes with jalapeño cornbread, slaw, and a side. That spicy cornbread perfectly compliments the smoked salmon. So if you need a break from smoked meats, check out The Polite Pig.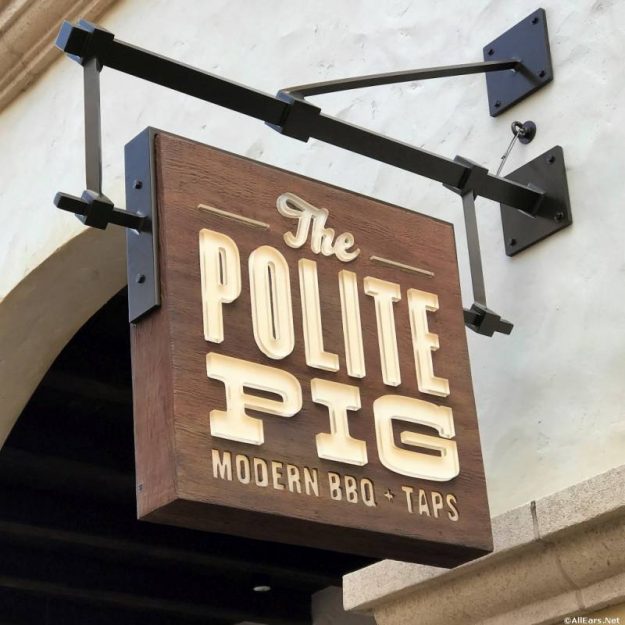 Saloon Feast
The Diamond Horseshoe has been a Magic Kingdom staple for decades. Their menu is full of hearty dishes, but once again if you can't decide why not get them all. The Saloon Feats is all you can eat and has beef brisket, smoked sausage, citrus-marinated chicken, barbecued pulled pork, mac and cheese, baked beans, veggies, and mashed potatoes. This is one serious meal; it is a ton of food, and anyone who can make it through one plate let alone two plates is a champ.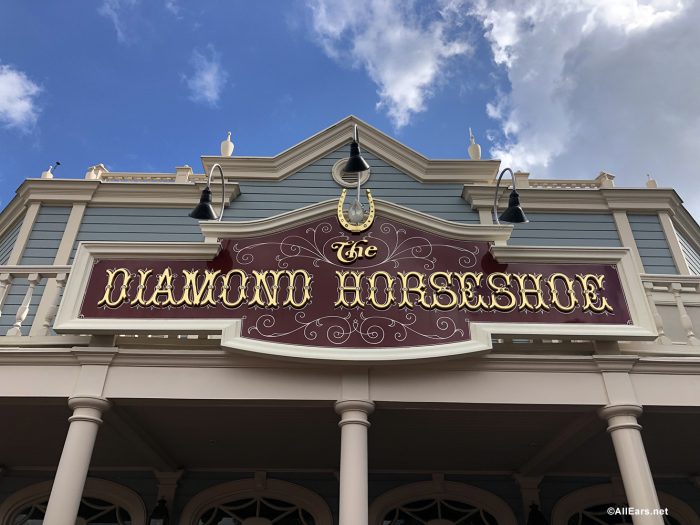 Montreal-Spiced Corned Beef Hash
If you feel like you need to start your day with a smoky, meaty treat, then go to Le Cellier in the Canada Pavilion for Brunch. At Brunch there is an entree called Montreal-spiced Corned Beef Hash that is a house-smoked corned beef, red potatoes, peppers, onions, cheddar, and an egg. It's sure to be a hearty way to kick off your EPCOT day, and since it's savory you can get dessert like coffee and a donut.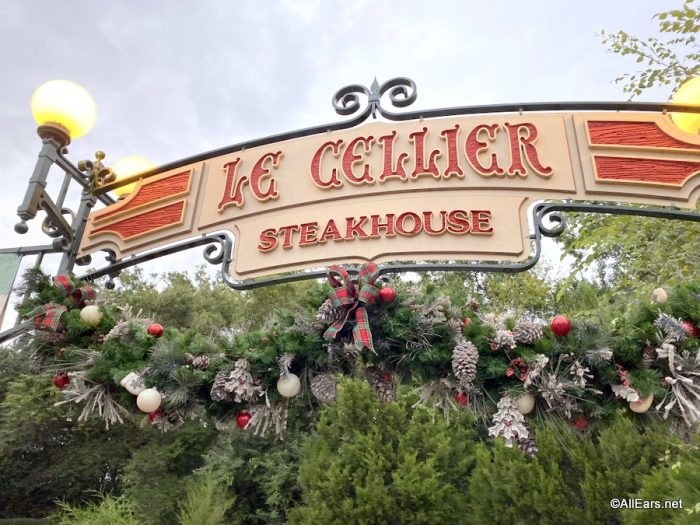 Everything at Biergarten
We would be remiss if we didn't mention the Germany Pavilion's premier buffet, Biergarten. You can get sausages, chicken, sauerbraten (German roast beef), and there is a carving station. This is a meat-lover's paradise. The smoky flavor in all of it will make you want hop on the next plane to Munich.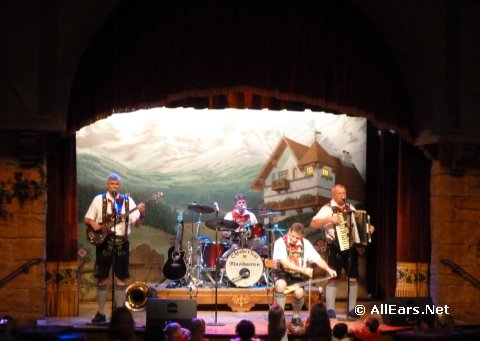 The Smoking Mirror
When Artist Point at the Wilderness Lodge changed into a character dining experience, some people were upset but the items that were added to the menu are fantastic. Our favorite is The Smoking Mirror cocktail made up of Johnnie Walker Black, wildberry, lime, and rosemary smoke. Smoked herbs are a great way to get smoky flavor without going for meat.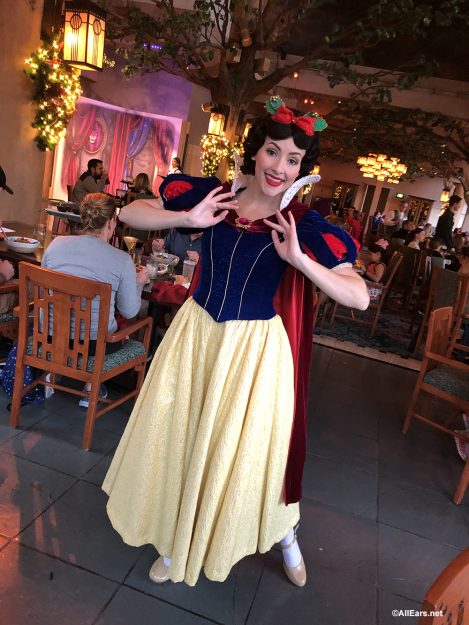 It's hard not to follow your nose when crossing paths with a restaurant serving up smoked food items, and sometimes, you just gotta go for it! Note that while these are some of our favorite smoked menu items, some of them might not be available during Disney World's reopening.
What are some of your favorite smokey snacks in Disney World? Let us know in the comments.
Join the AllEars.net Newsletter to stay on top of ALL the breaking Disney News! You'll also get access to AllEars tips, reviews, trivia, and MORE! Click here to Subscribe!