10 Walt Disney World Facts You May Not Know
by
Rachel Franko
Feature Article
This article appeared in the September 3, 2019, (#1041) of ALL EARS®
Editor's Note: This story/information was accurate when it was published. Please be sure to confirm all current rates, information and other details before planning your trip.
---
While we all know that Walt Disney World is the "Most Magical Place on Earth," it has taken a lot of different people and events, both past and present, to make it that way.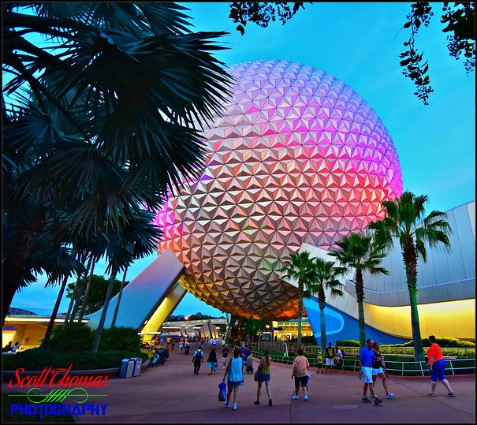 And although the Parks keep the magic alive through their sounds, smells, and atmospheres, these 10 interesting facts might just make that Disney charm a little extra enchanting for you.
1) You could get into Disney for the cost of a water bottle!
Back when Disney World first opened in 1971, the price of admission was only $3.50. Yeahhh… those were the days, friends. Currently that's how much a water bottle in Disney costs! Although the $3.50 would be more like $21 with inflation today, a one-day park ticket can range anywhere from $109- $219, depending on whether you add the Park Hopper option and what time of the year you visit. While the magic in Disney World is unparalleled, the prices still sting!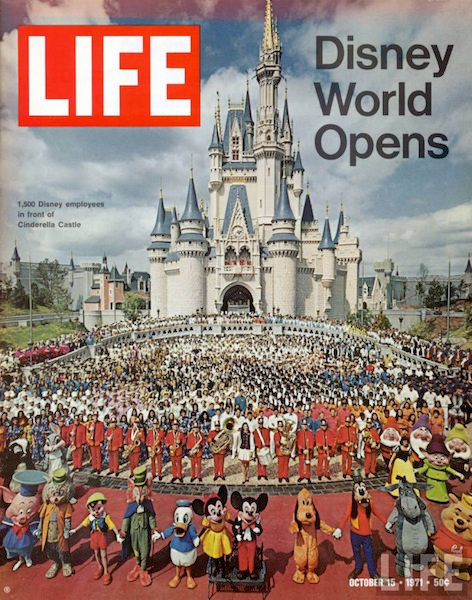 2) Cinderella Castle is both magnificent… and not so grand!
Florida's weather is pretty unpredictable with the torrential rains and hurricanes that hit the state. Winds alone can get upwards of 125 miles per hour, so having a strong infrastructure is a must. That's why the gorgeous stone appearance of Cinderella Castle isn't exactly what it seems. The castle is actually made up of concrete, cement, plaster, steel, and fiberglass to withstand dangerous weather.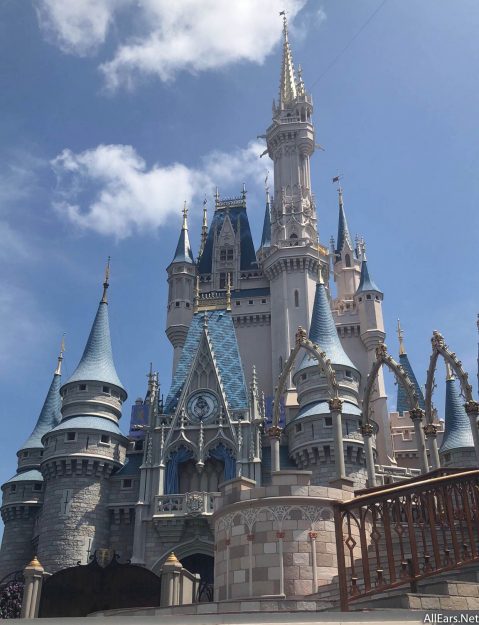 And while the outside of the castle is incredible, the inside is… well, not quite what you'd expect. There are only actually three functioning areas for guests inside the 189-foot castle. Guests can visit Bibbidi Bobbidi Boutique and make an Advance Dining Reservation for Cinderella's Royal Table, but the hotel room at the top of the castle is borderline impossible to stay in (unless you win a night somehow). Disney transformed the space into this luxury suite in the 2000s, and it's been used by very few guests.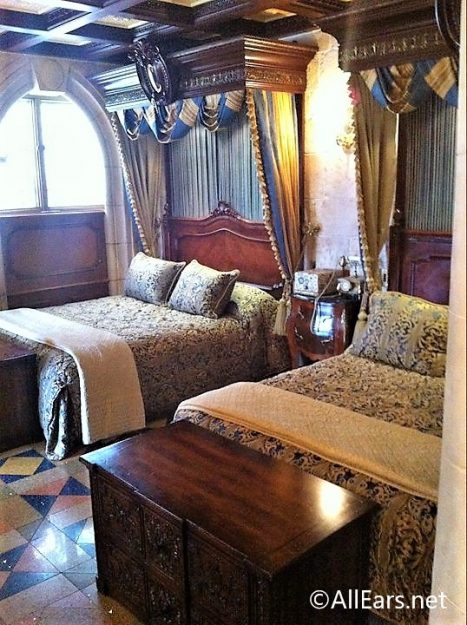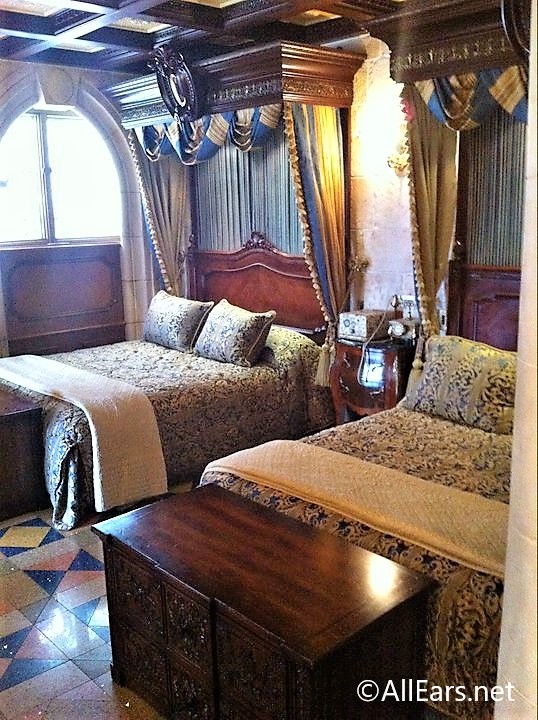 Yeah, you heard me! The Yeti not only used to move, but it used to swing down at passing guests in the Anandapur Rail Service carts.  Shortly after the ride opened in 2006, the terrifying Yeti encounter wasn't the only thing scary about the ride — the concrete structure that allowed the monster's movement started to get seriously damaged, jeopardizing the entire attraction. Um, yikes.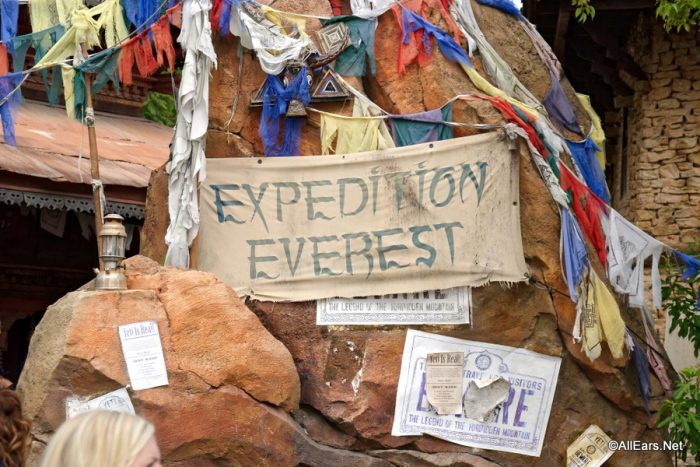 Unfortunately, engineers aren't able to get all up in the Yeti's business to fix it. Due to the software used to construct Expedition Everest, basically there is no way to fix it unless parts of the mountain itself are removed and MAJOR repairs happen. So while the Yeti operated in "A mode" for movement, it has been switched to immobility or "B mode" and hasn't moved since (although the addition of strobe lights to mimic movement have ultimately given it the name Disco Yeti).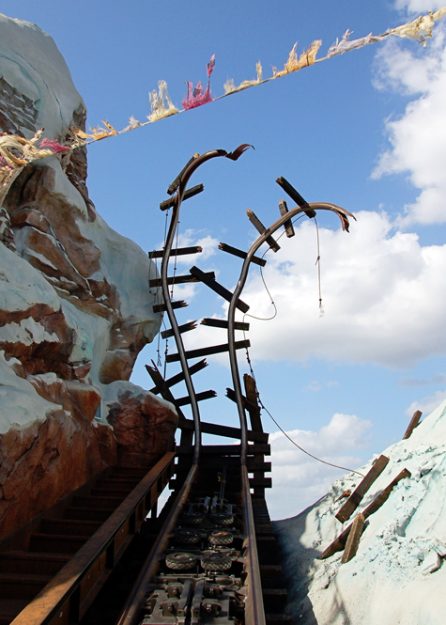 Still, there's hope!! It has been stated by Walt Disney Imagineering Portfolio Creative Executive Joe Rohde and other sources that there are plans to fix the Yeti and add more refurbishments to the attraction now that Pandora is bringing Park traffic to Animal Kingdom. Maybe one day Disco Yeti will dance again…
4) Flags have a lot of symbolism in Disney World.
Across the country, the national flag code requires that all flags must be flown at half-mast during special occasions. However, Disney's flags aren't real. Wait, what?! To avoid the strict rules of the code, each American flag in places like Magic Kingdom are missing a star or a stripe. They're technically called pennants, not flags.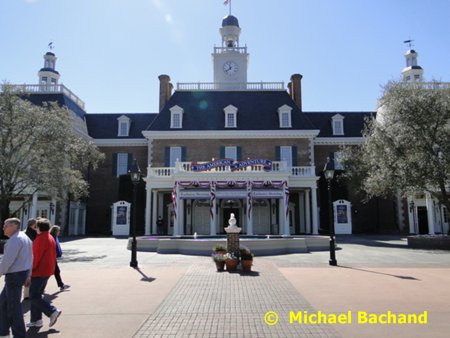 The exception to this is the real American flag that is raised and lowered daily at the front of Main Street. Veterans are encouraged to assist in this tradition of respectfully displaying our flag each day at the park. There is another real American flag located on the Disney property year-round. In World Showcase in Epcot, an American flag taken from Ground Zero after the fall of the Twin Towers on 9/11 rests in the American Pavilion. It's Disney's way of honoring the lives that were lost during the attack. 9/11 was actually one of four times Disney World has ever closed in its Park history. It took fewer than 30 minutes to evacuate and close the park in 2001.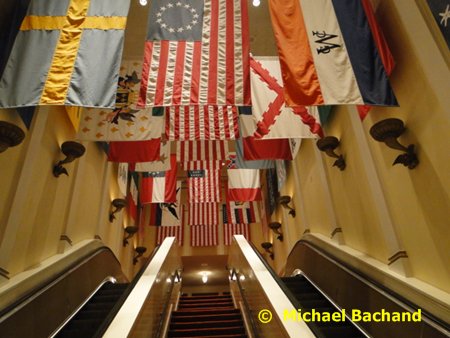 Epcot isn't the only spot in Disney to commemorate America's history, though…
5) Liberty Square doesn't have any bathrooms, but there is a "poop river" in the streets.
In order to maintain the historical accuracy of Colonial America, there are no bathrooms in this section of Magic Kingdom since there weren't any during the actual 18th century. While Liberty Tree Tavern and Columbia Harbor House have modern bathrooms, they're technically far enough away that they're not in Liberty Square. Sooo be sure to watch how much water you drink while you're visiting the colonies (or plan to walk over to the nearby Tangled bathrooms)!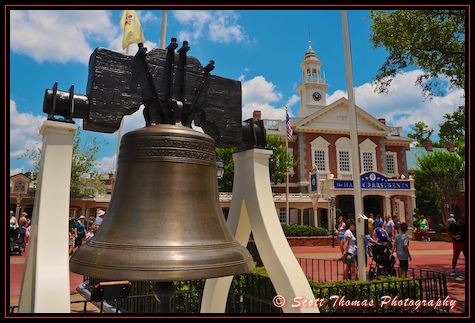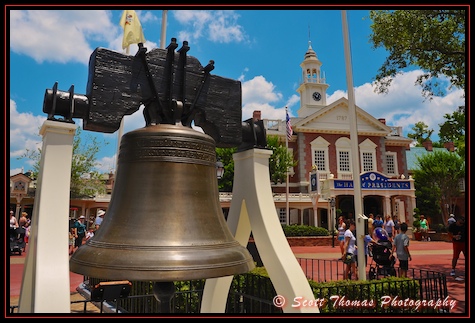 While there may not be a bathroom in Liberty Square, there's a poop river. Yeah, I'm not kidding… The brown pavement that winds its way through the area is representative of how people in Colonial America would throw their waste onto the streets because they didn't have indoor plumbing. How's that for memorable theming?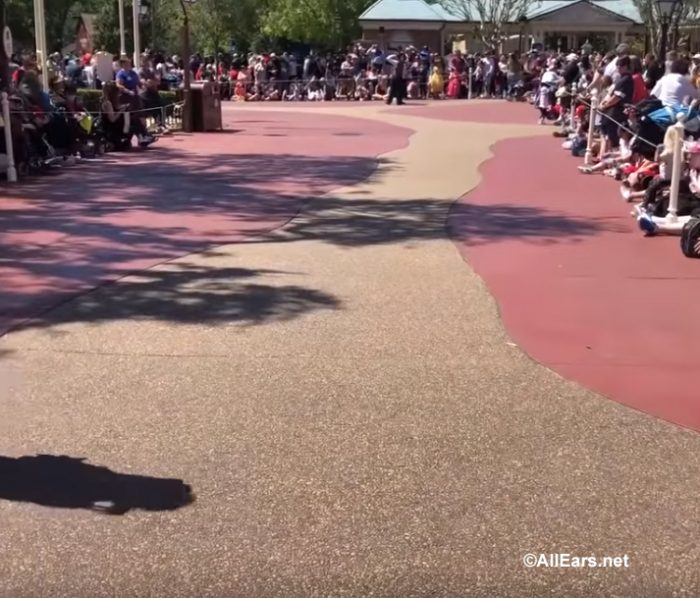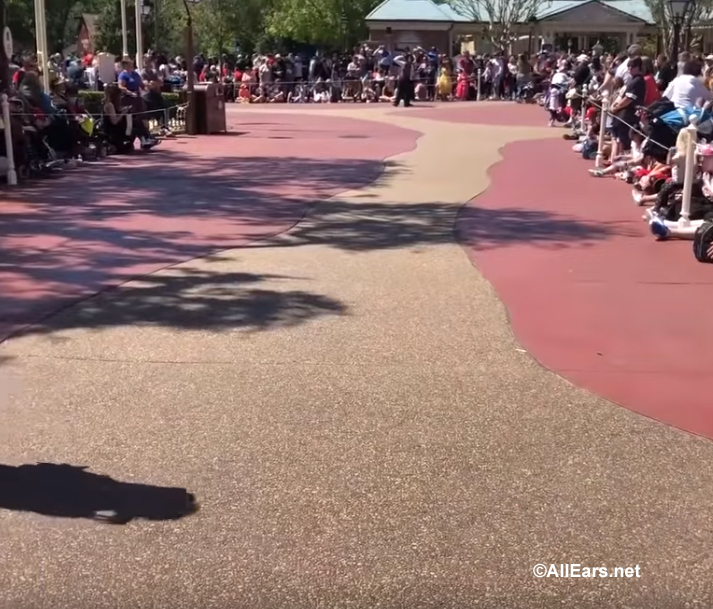 6) Epcot was supposed to be an actual city.
Who doesn't want to put his address as Spaceship Earth?! When Walt Disney first starting building the land, he originally created Epcot as the "Experimental Prototype Community of Tomorrow" — E.P.C.O.T. Basically he wanted about 20,000 people to live in the controlled community, where there would be restaurants, theaters, stores, houses, and a climate-controlled living space. However the project was deemed unrealistic after Disney died, so now we can only ever dream of living in Disney World.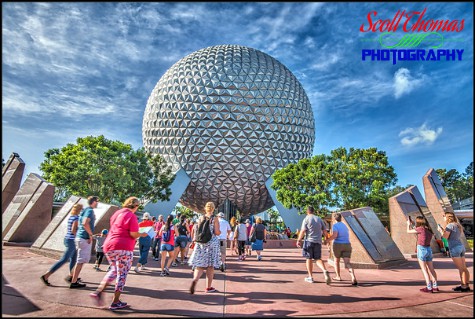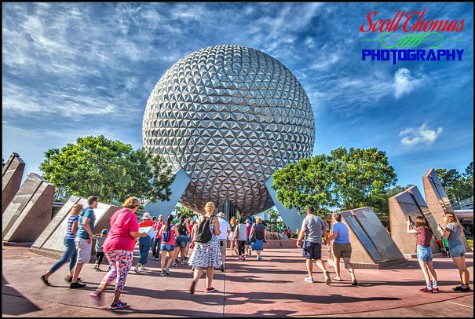 7) You can go back to the Future in Magic Kingdom.
The Imagineers quite literally took the tagline "Here you leave today and enter the world of yesterday, tomorrow, and fantasy" and incorporated it into the guest experience on Main Street, U.S.A. The lights change from gas to electric as you walk down the street so you are subliminally going from the past into the present. Disney seriously thinks of everything, don't they?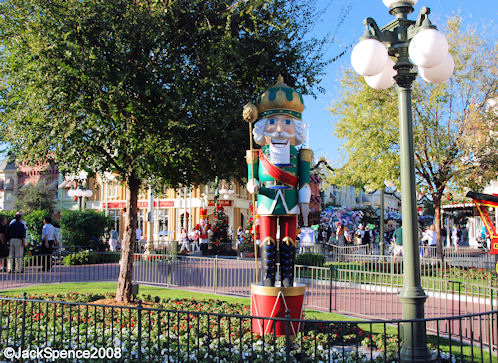 8) Cookies, popcorn, sea breeze? You're not actually smelling the real thing!
We all love the smell of pastries wafting down Main Street, U.S.A., the murky water on Pirates of the Caribbean, and the oranges and jasmine in the breeze on Soarin' Around the World. Just like many of the elements in Disney World, the smells are part of the magic! That's why Disney World has Smellitzers that pump out scents according to the area of the park. They want to key in on smell-induced nostalgia so every guest experiences something wonderful and unique. So take in the candy corn scent during "Boo to You!" at Halloween and the peppermints at Christmas time. Each smell is meticulously planned for your visit. (My personal favorite is the apple pie smell during "Be Our Guest" in PhilharMagic!)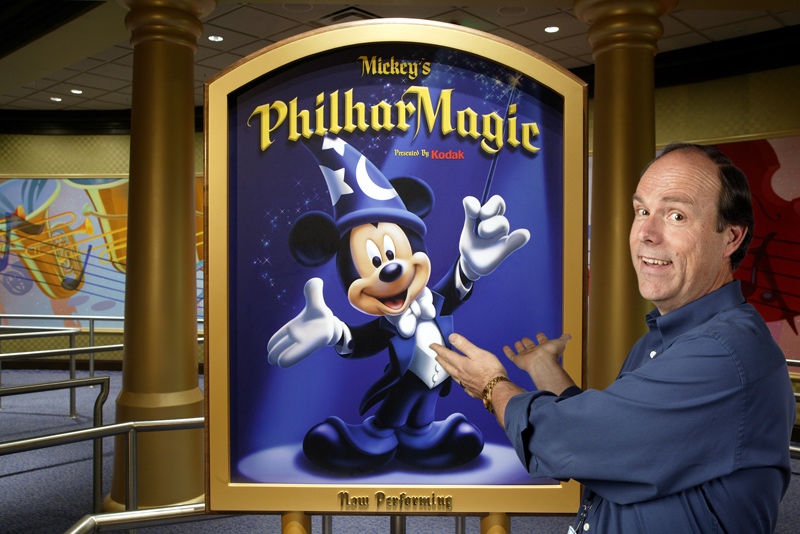 9) Cinderella's Statue looks different to adults and children.
If you're looking straight at Cinderella as she perches on the fountain, she might look a little sad to taller adults. However, if you get down to a child's eye level, Cinderella is actually smiling. The mosaic behind her also makes it appear as if she's wearing a crown (we love our Disney Princesses!!). I, for one, don't care how silly I look crouching on the ground if it means I get to see Cinderella's smile.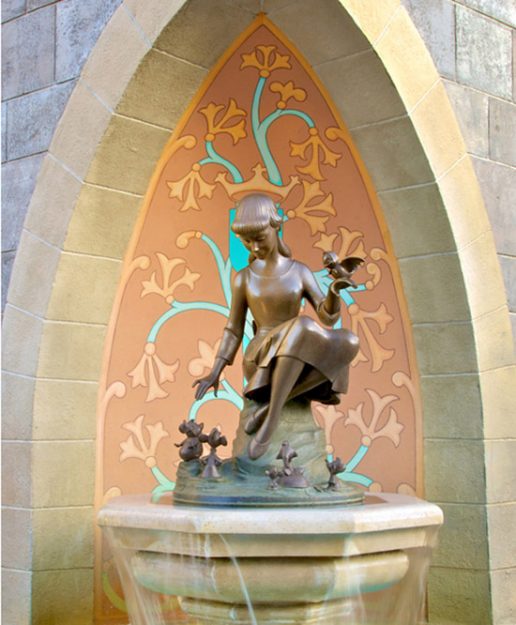 10. Disney World has an abandoned water park!
Blizzard Beach and Typhoon Lagoon, who? From 1976 to 2001, River Country was Disney World's first water park until it closed for undisclosed reasons (ooh, mysterious). Many people think that it was shut down due to safety reasons after numerous accidents occured, but there's no official reason given. The wilderness-themed park kinda looked like Tom Sawyer Island, complete with rope swings and flume rides. The future Reflections Resort is expected to be constructed on or near this abandoned spot.