Walt Disney World is always changing and evolving. While I do not enjoy saying goodbye to a cherished ride or attraction, for the most part, I have liked the new ones the Imagineers have replaced them with.
Case in point is the new Mickey and Minnie's Runaway Railway inside the Chinese Theatre at the end of Hollywood Blvd. in Disney's Hollywood Studios.
I was a big fan of of The Great Movie Ride, the new attraction is fun, full of surprises and a great story. Disney's Hollywood Studios always reminds me to use Hyperfocus to keep everything in the frame in focus including a guest posing in front of the attraction.
The next new attraction for me was found at the end of Sunset Blvd. and in between the Rock'n'Roller Coaster and Twilight Zone Tower of Terror. Lightning McQueen's Racing Academy was another fun show with a very cool full-sized audio-animatronic Lightning McQueen from the Cars movies.
Remember, if you are using a camera you can control your shutter speed, set it to 1/60th of a second to synchronize the frame rate of the video screens and character projections.
Galaxy's Edge is still very new to most Walt Disney World guests. Having experienced Star Wars: Rise of the Resistance a couple of times, I was a bit more choosey as to what I wanted to photograph. The Briefing Room scene is full of good subjects but I wanted to get a good one of the droid BB-8.
In such a low light environment, I used Spot Metering to get a good exposure on BB-8 without blowing out the hot spots.
Millennium Falcon: Smugglers Run features of the best audio-animatronic characters at Walt Disney World whom fans of the Star Wars series Clone Wars and Rebels are very familiar with. The smuggler Hondo Ohnaka moves smoothly and quickly.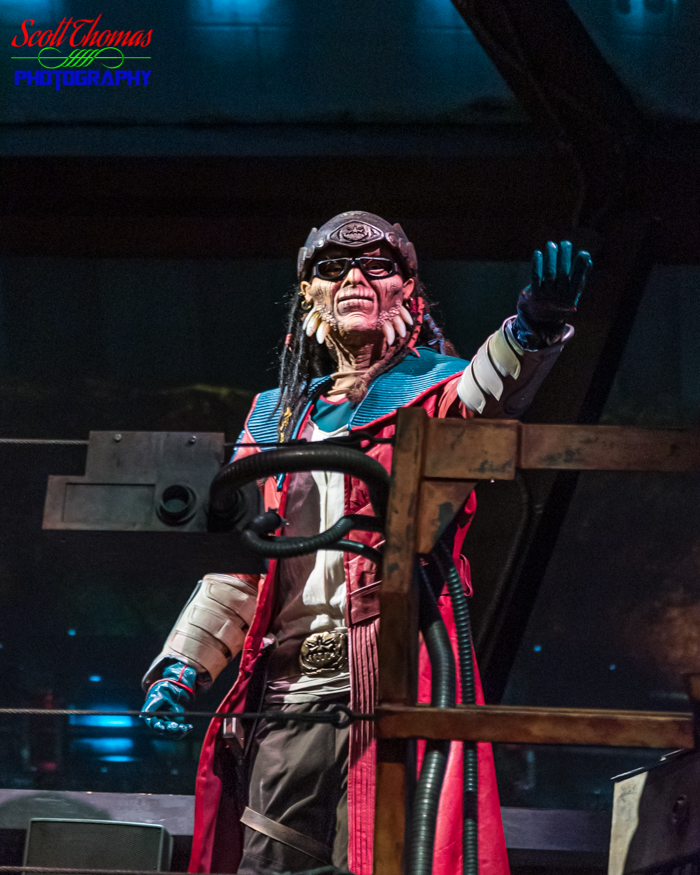 Just like photographing a live stage show, I waited for the audio-animatronic to stop for a split second to trip the shutter. This time I used Center-weighted metering.
Which of the new attractions at Disney's Hollywood Studios do you like?