Oh, hello! 🦁 It's been a LOVELY Wednesday here in Disney's Animal Kingdom!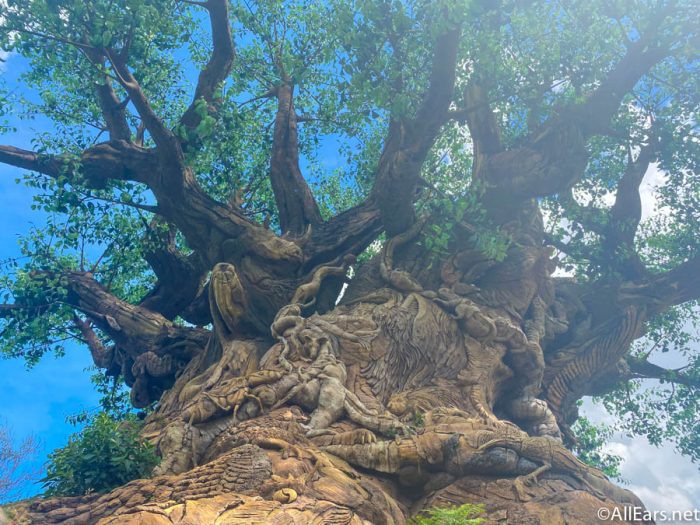 We've been feeling just as fierce as Simba during our trip around the park, and have been greeting our favorite friends and snacking on a few treats. But, hakuna matata — we're bringing you with us to take a look at everything happening in Disney's Animal Kingdom today!
We started the day off the right way with a glimpse of Mickey, Minnie, and Pluto floating along (and looking fabulous while doing it).
Best way to start the morning — a hello from Mickey, Minnie, and Pluto! pic.twitter.com/CGZgm9D6vq

— AllEars.Net (@AllEarsNet) September 9, 2020
Plus, Chip and Dale next to Goofy followed soon after with their colorful dinosaur outfits. Do you think they're best friends with Chester and Hester over in DinoLand, U.S.A.?
We stopped in front of the Tree of Life to admire the 325 carvings that are etched into the trunk… Oh, and to take a photo just for you guys too, of course!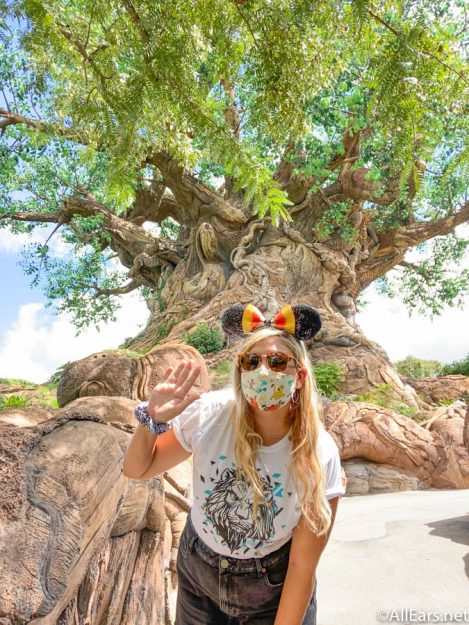 We don't think we're EVER going to get over all those details with animals that we know and love dearly!
The Tree of Life NEVER fails to amaze us 😍 pic.twitter.com/OPLjxxQ39n

— AllEars.Net (@AllEarsNet) September 9, 2020
Before we made our way to the rides around the park, we decided to stop by for fuel. And, by fuel, we mean SPOOKY TREATS AND DRINKS!! 👻👻👻
New spooky Halloween treats in Animal Kingdom! 🎃 pic.twitter.com/jJfVQBd13l

— AllEars.Net (@AllEarsNet) September 9, 2020
Our first choice of the day was over at Flame Tree BBQ, which had a new non-alcoholic Spooky Apple Punch made with green apple and Sprite and the alcoholic Rotten Apple Punch with cider and fireball. And, yes, the gummy worms MADE the drinks!! 😍
However, the Scar Cupcake had our name all over it after those tasty drinks (since we've been feeling especially villainous this Halloween).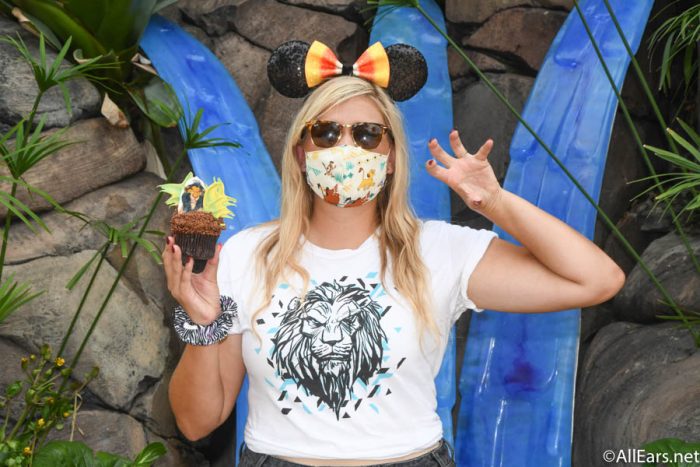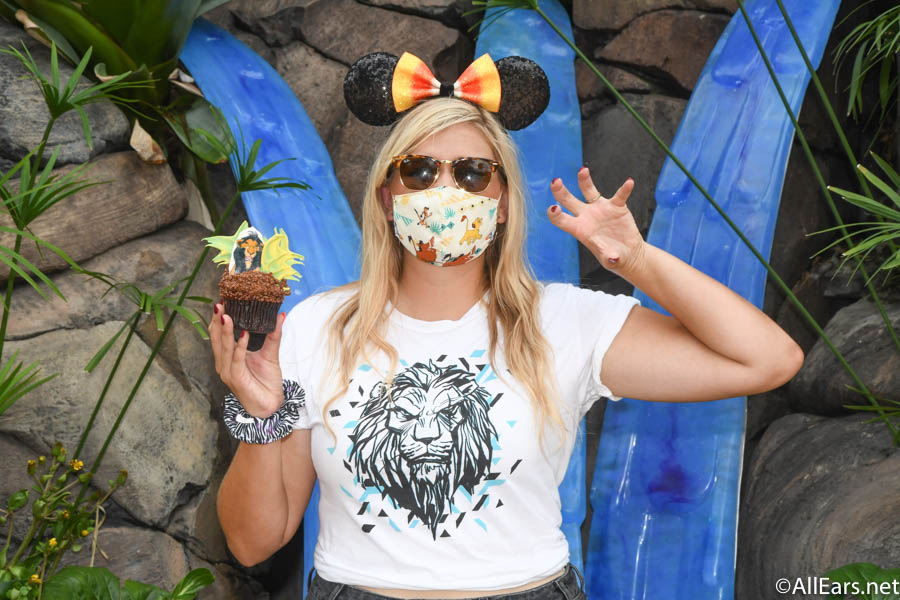 Oh, Molly — you're so fierce, we almost can't handle it! (Just kidding, we love you!)
After we channeled our inner lion, we decided to go visit another beast in the parks over at Expedition Everest. The Disco Yeti was in quite the mood today since he just wanted to play the Monster Mash on repeat, but nobody would let him!
Had a run in with the Yeti over on Everest! pic.twitter.com/aBG0ODYZpU

— AllEars.Net (@AllEarsNet) September 9, 2020
We started to head back to the front of Animal Kingdom, which was looking pretty empty…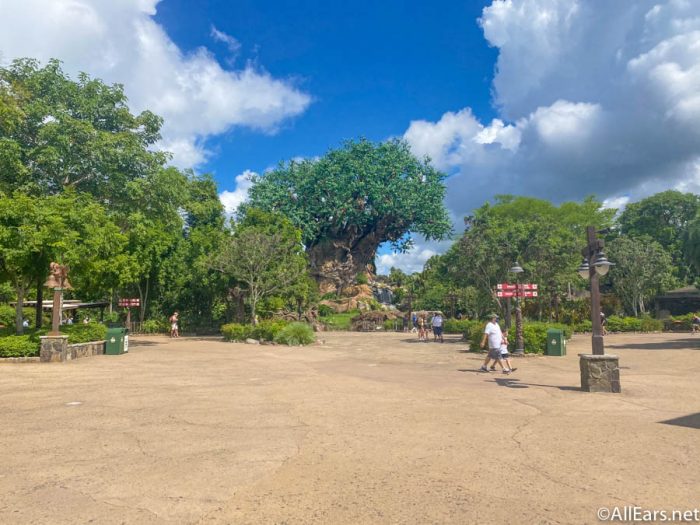 …but the swarm of macaws totally filled the air (and flew straight into our hearts).
Macaws in SLOW MO 🦜 pic.twitter.com/fhovpAzksb

— AllEars.Net (@AllEarsNet) September 9, 2020
Like the name implies, Disney's Animal Kingdom has so many incredible aquatic and land animals that we can't resist seeing when we're in the park. The Paroon Shark Catfish were swimming along…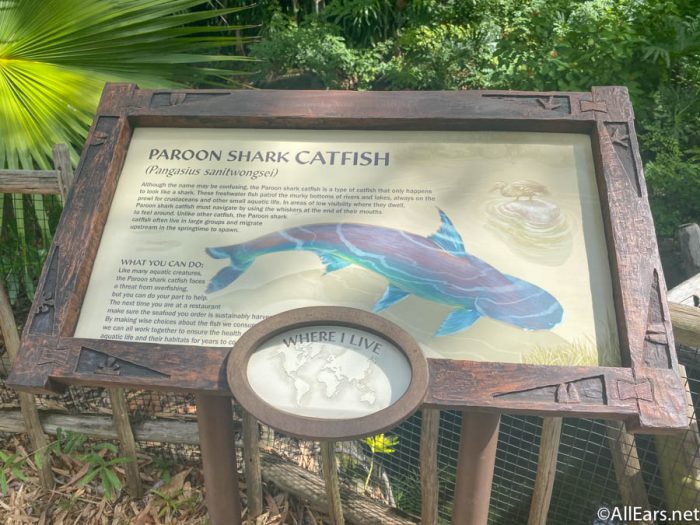 …and the kangaroos were sprawling out in the sun to take a nap (our kind of energy).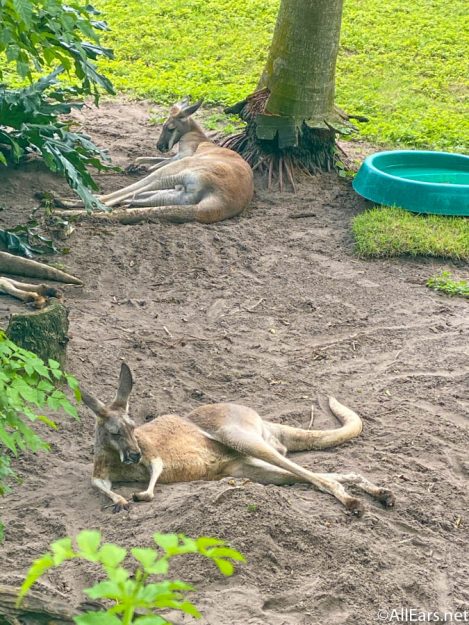 The tortoise was inching along with his sweet, wise face…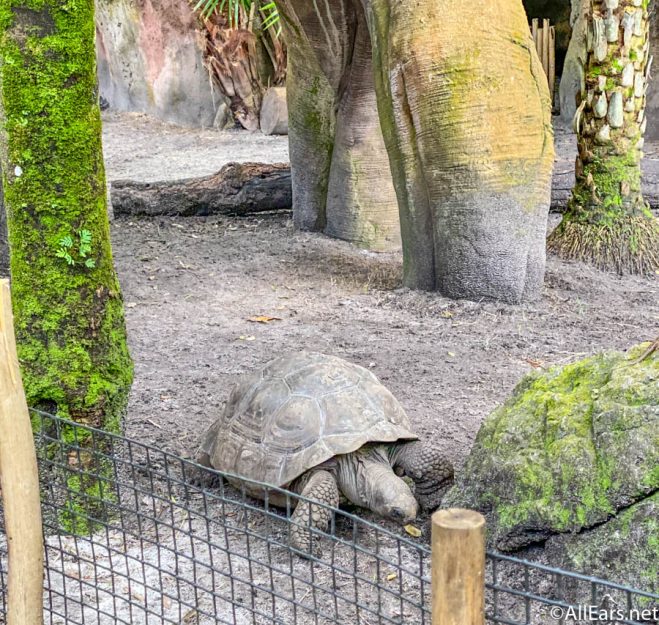 …while a BB HIPPO was splashing around in the water. Did you know that hippos don't actually swim?? They just wade around, looking super cute — and, we honestly want to be just like them.
Little baby hippo was up and out of the water on Kilimanjaro Safaris today! pic.twitter.com/gaLU9tYraw

— AllEars.Net (@AllEarsNet) September 9, 2020
The otters were also scurrying along together (probably to have an afternoon cuddle party), much to our happiness!
Seriously, this park is just amazing. pic.twitter.com/l1xv841gj5

— AllEars.Net (@AllEarsNet) September 9, 2020
We also found Mickey and the gang welcoming guests with a big "Jambo!" to Disney's Animal Kingdom another time. However, it was time for us to wave goodbye to them until next time!
When you see your faves twice in one day 😍 pic.twitter.com/FUxGBwj30q

— AllEars.Net (@AllEarsNet) September 9, 2020
It's been one fantastic day in Disney's Animal Kingdom, and we can't wait to come back again! Even though our walk through the park is done for today, we'll be back again soon to eat more cupcakes and hop on the Kilimanjaro Safaris.
What is your favorite thing to do when you're in Disney's Animal Kingdom? Let us know in the comments below!