Jambo from Disney's Animal Kingdom!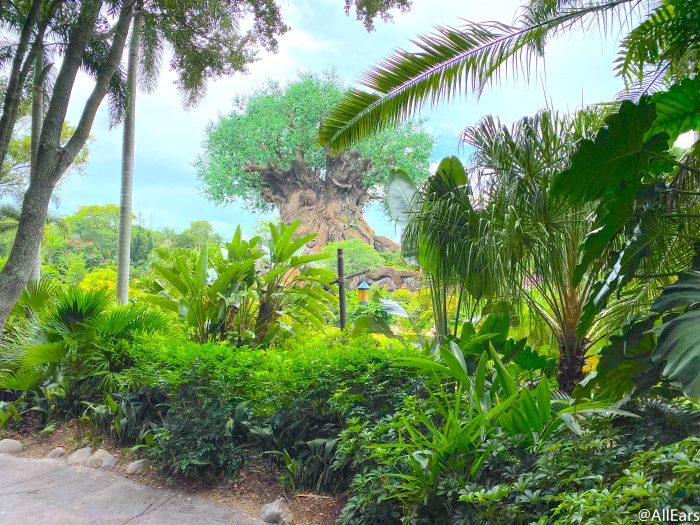 We're back in the park today, and we're giving you a full walkthrough of our day at the park! And, we think it's time to buckle up and get your game faces on because there's a LOT to see in one of the most gorgeous parks in Disney World.
As Molly has started her day in the parks, she's been keeping up with our AllEars readers to see what YOU want her to explore in the park throughout this fine Wednesday!
Molly's ready for a day at Animal Kingdom! What do you want to see? pic.twitter.com/k5QYKNd12H

— AllEars.Net (@AllEarsNet) August 19, 2020
But, before anything — we had to start our day off with coffee (the only right way to begin the morning).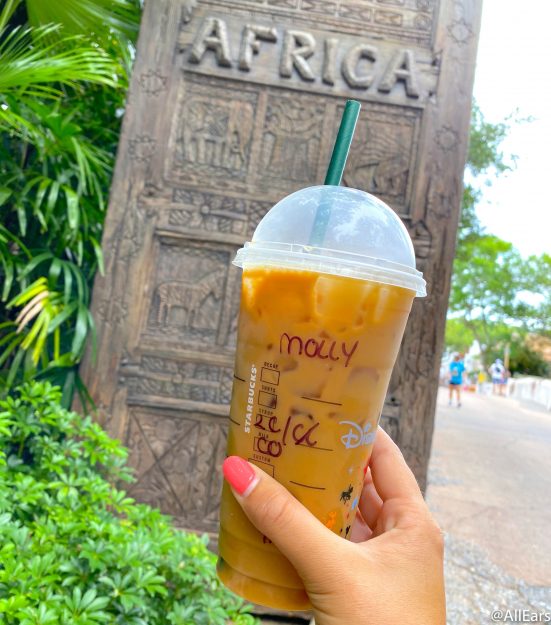 As we stepped into the park, the macaws were GOING OFF, making sure Molly was wide awake to start the day at Animal Kingdom.
The macaws made sure Molly was fully awake this morning. pic.twitter.com/YWwPvRyiu5

— AllEars.Net (@AllEarsNet) August 19, 2020
We know she's cool, you guys. But, you're being just a little bit… loud.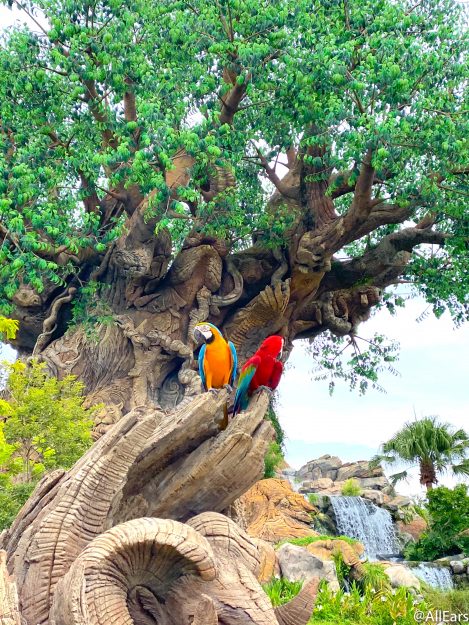 On the way into the park, we also spotted the CUTEST Babirusa…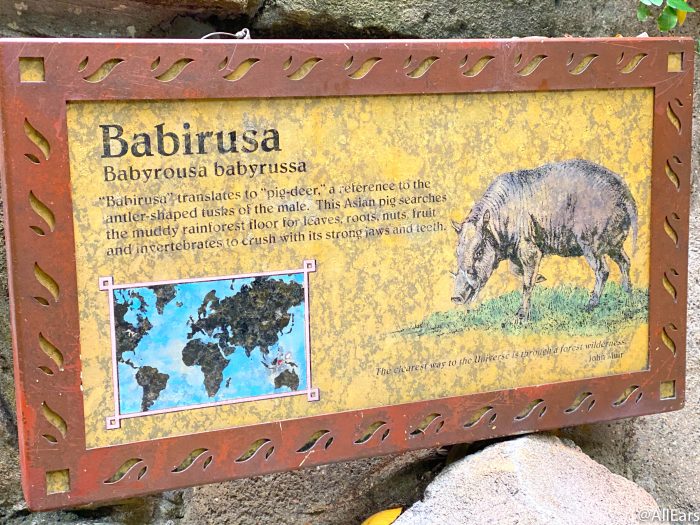 …and her baby!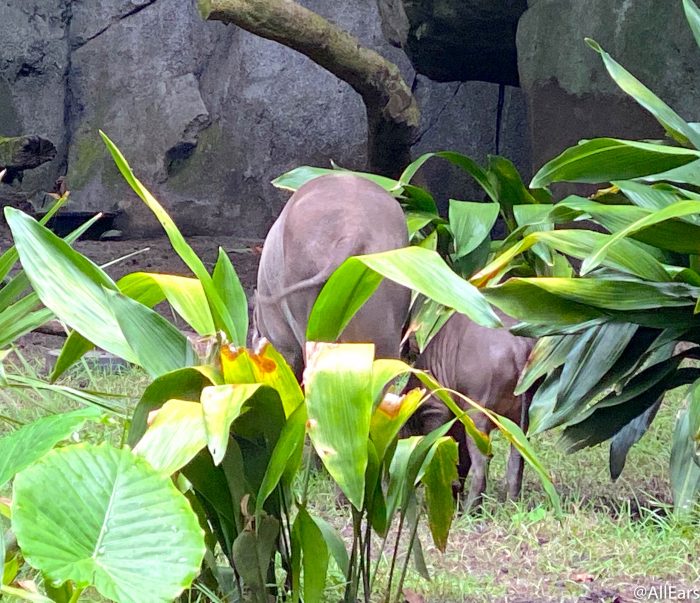 Riverside Depot
With coffee in hand, we took a trip to Riverside Depot, where they are currently having a sale on this summer's neon collection!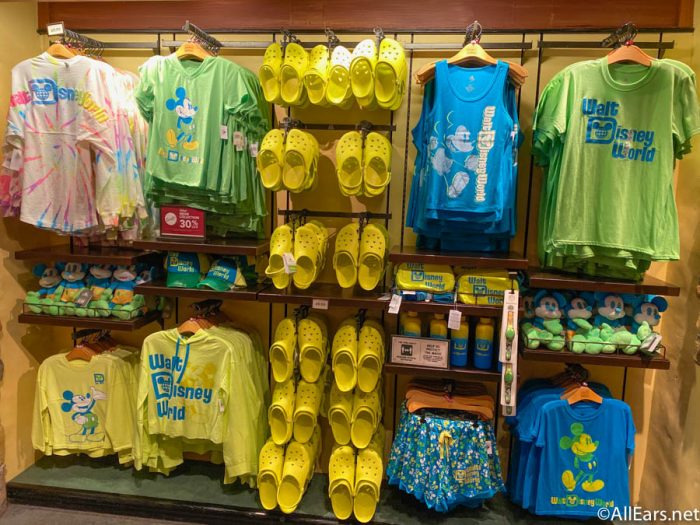 The entire collection is 30% off, which can be stacked with your Annual Passholder discount.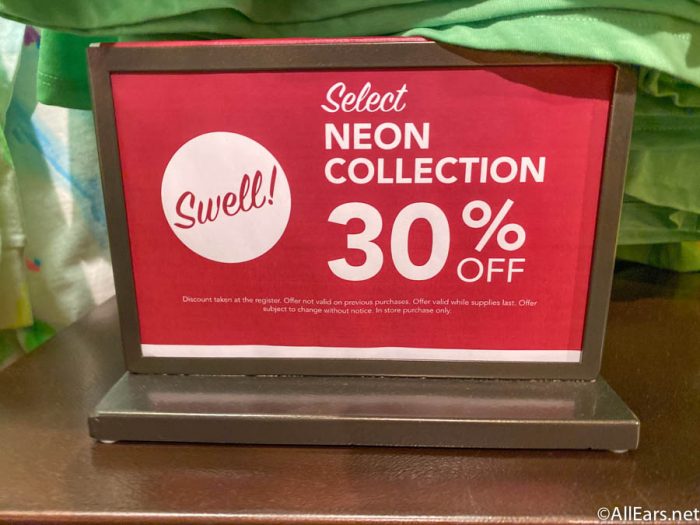 Another new addition at the store was a new Leopard Print Loungefly, available for $90.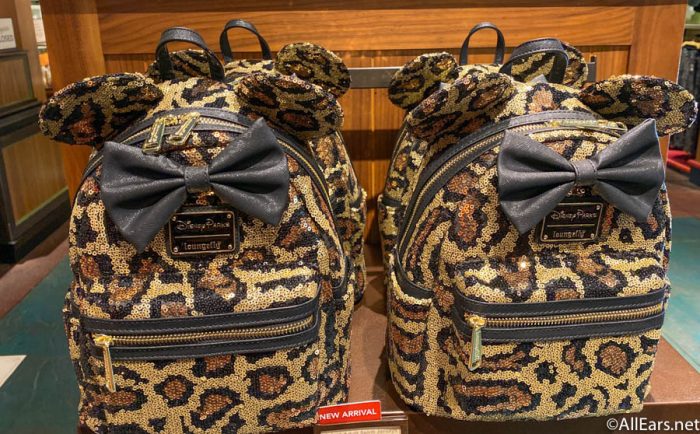 Plus, we spotted plenty of the new Halloween collection at the store!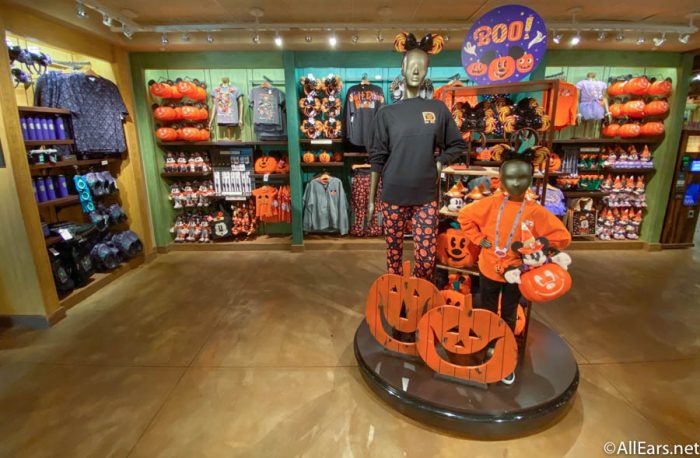 Kilimanjaro Safaris
From there, we took a trip to Kilimanjaro Safaris…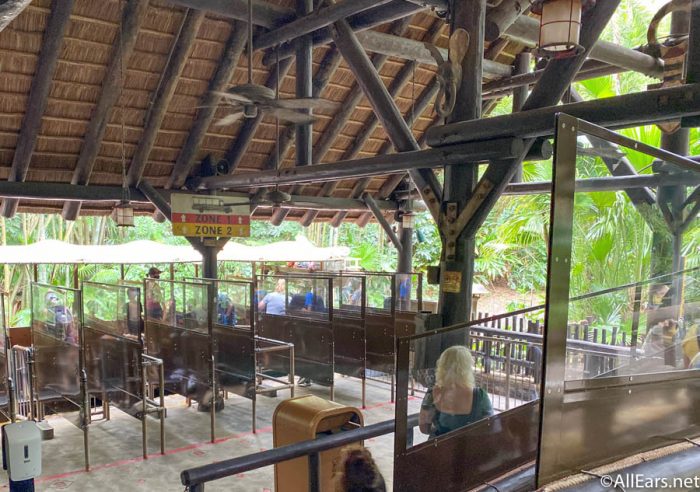 …which had a short wait time of only five minutes!
Kilimanjaro Safari
Posted Wait Time: 5 minutes
Actual Wait Time: 5 minutes pic.twitter.com/Lt6Yedf5Vd

— AllEars.Net (@AllEarsNet) August 19, 2020
During our trip on the safari, we noticed some rhinos chomping away…
…and lions taking a cat nap in the shady area!
While we were on the ride, we also spotted a new structure forming inside a trench area of the Kilimanjaro Safari.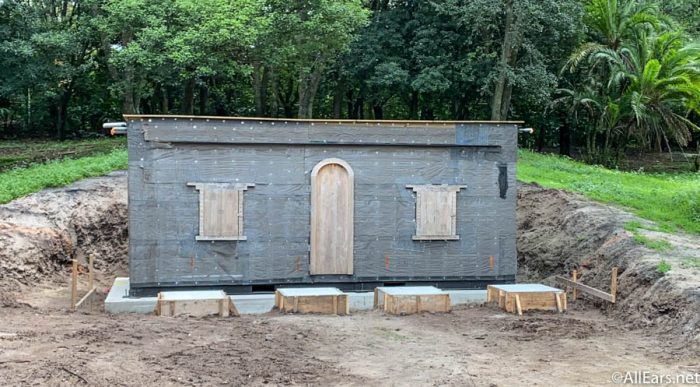 Once our safari was done, we headed over to the Gorilla Falls Exploration Trail, where we spotted a gorilla that was photo ready!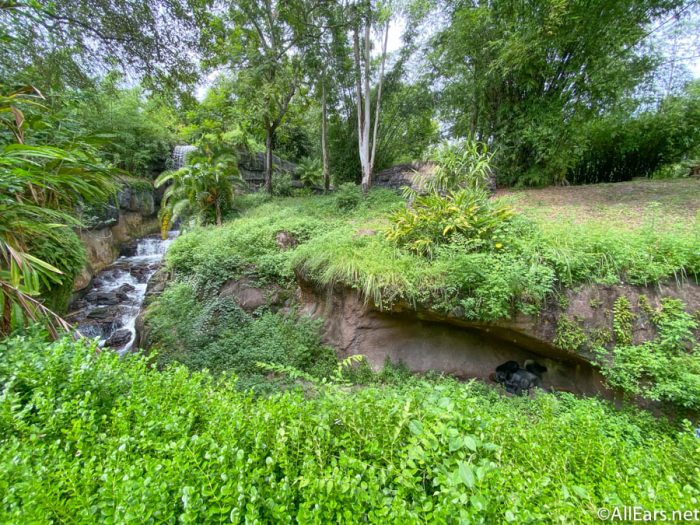 There he is! It's a hot day in Florida, so we fully understand the need for a midday nap.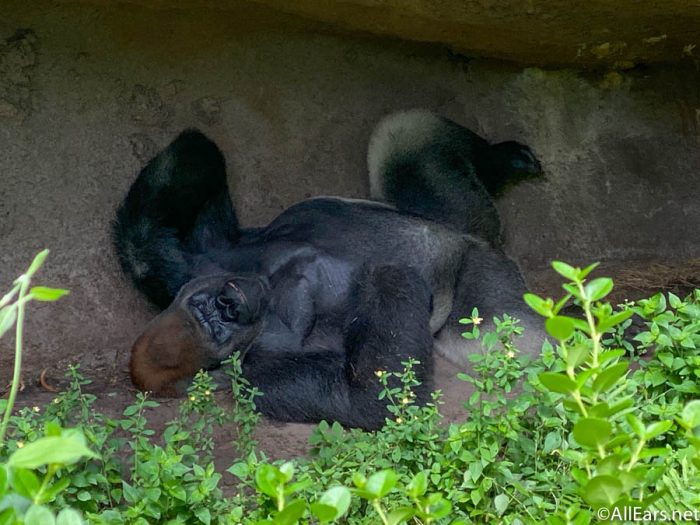 Expedition Everest
After seeing all the animals, we thought we'd encounter a REAL beast like the Yeti on Expedition Everest! The actual wait time was shorter than the posted wait time…
Off to visit the Yeti!
Posted Wait Time: 10 Minutes
Actual Wait Time: 5 Minutes pic.twitter.com/iFwNvVwtvk

— AllEars.Net (@AllEarsNet) August 19, 2020
…which means that we just felt tempted to hop back in line to ride again!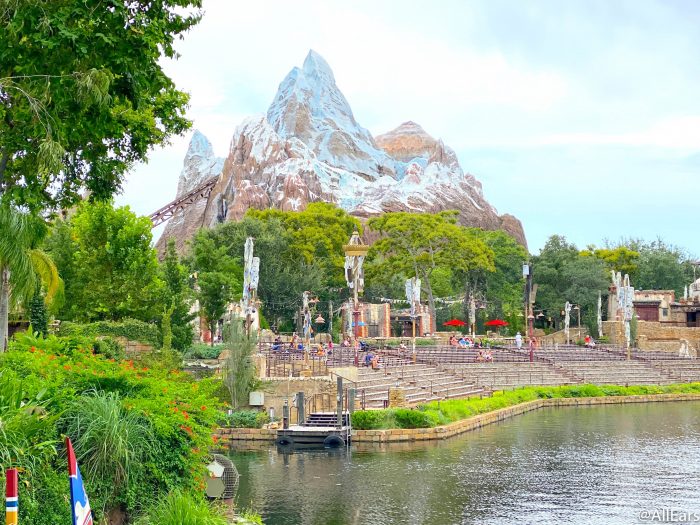 While some people might be more scared of Disco Yeti's epic raves…
…other people are not really there for the Carnotaurus who pops out to surprise time travelers!
Dinosaur
Because, of course, our next stop was to visit Dr. Grant Seeker in his quest for the Iguanadon!
That is definitely NOT our dino! P.S. Dinosaur was a walk-on pic.twitter.com/2iDnJ0UZS7

— AllEars.Net (@AllEarsNet) August 19, 2020
But, don't worry! We know exactly what to expect on the attraction (and now you do too, thanks to Molly's storytelling skills!).
Dinosaur in 15 seconds pic.twitter.com/33x3PimdlQ

— AllEars.Net (@AllEarsNet) August 19, 2020
While the ride was an attraction with no wait, we still think it's worth seeing this sweet guy (even if you get a little scared during the ride).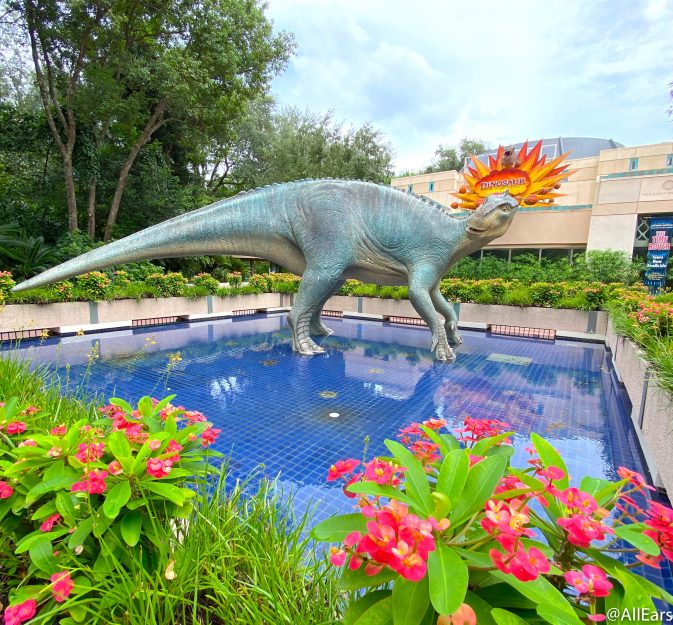 Dinoland USA
As we left Dinosaur, we realized how EMPTY DinoLand, U.S.A. was after Primeval Whirl has permanently closed.
Buuuut, we also can't get over how colorful and cute this dinosaur-patterned bench is in the area for a quick break to rest your feet.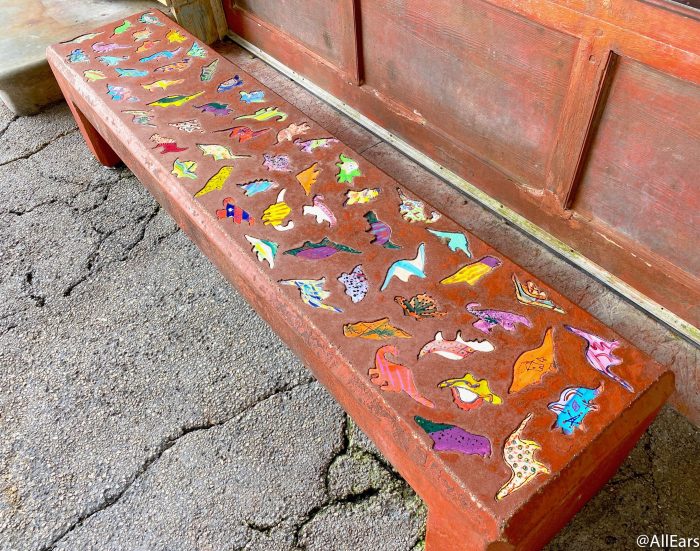 Yak and Yeti Store
We've had plenty of trouble finding cleaning supplies in the stores recently. But, we happened to find hand-sanitizer spray and Clorox wipes while we were near Yak and Yeti.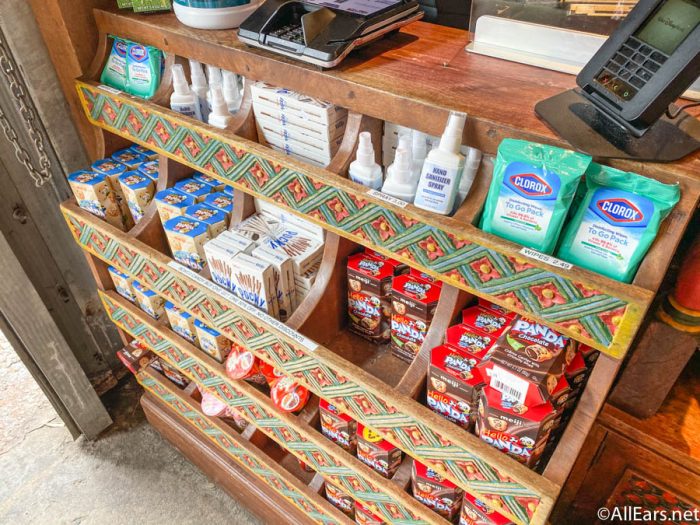 Pandora
Even though riding all the attractions in Pandora and eating Cheeseburger Pods can be fun, sometimes it's just important to take in the STUNNING view of the land's detail.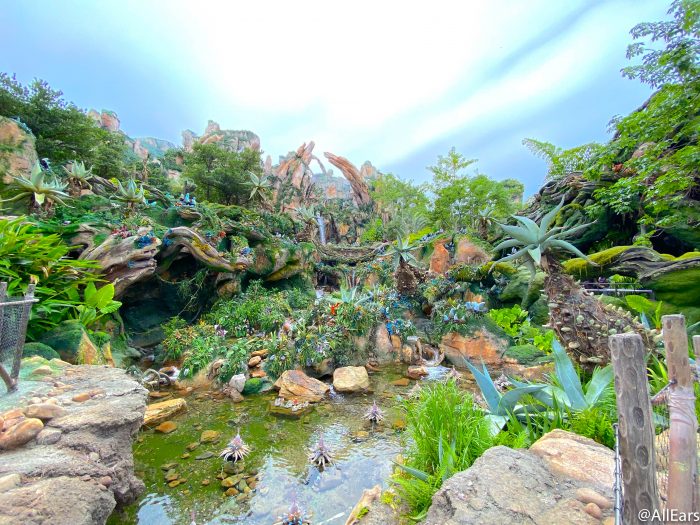 The Na'vi River Journey has had a few of the highest wait times in the reopened park recently. But, we were able to get on the attraction in less than the posted wait time so we could jam out with the Shaman!
Na'vi River Journey
Posted Wait Time: 25 minutes
Actual Wait Times: 15 minutes pic.twitter.com/4ya1DjcBCC

— AllEars.Net (@AllEarsNet) August 19, 2020
We were happy to see her back, after reports that the iconic animatronic had been missing for several days.
We just want to take a moment away from our ride-hopping and exploring to point out something many visitors don't take the time to experience.
The Animal Kingdom is full of so much…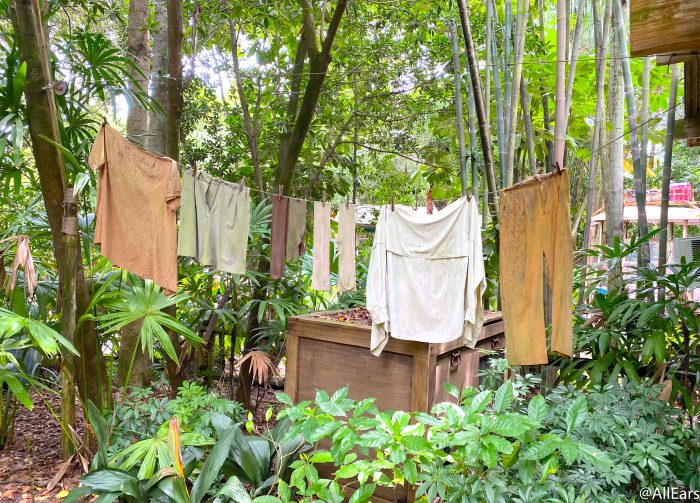 …incredibly thoughtful…
…and well-placed details that we could spend HOURS in the parks finding new things! The next time you're in Animal Kingdom, we recommend going on a hunt for some hidden gems in between your Dole Whip breaks.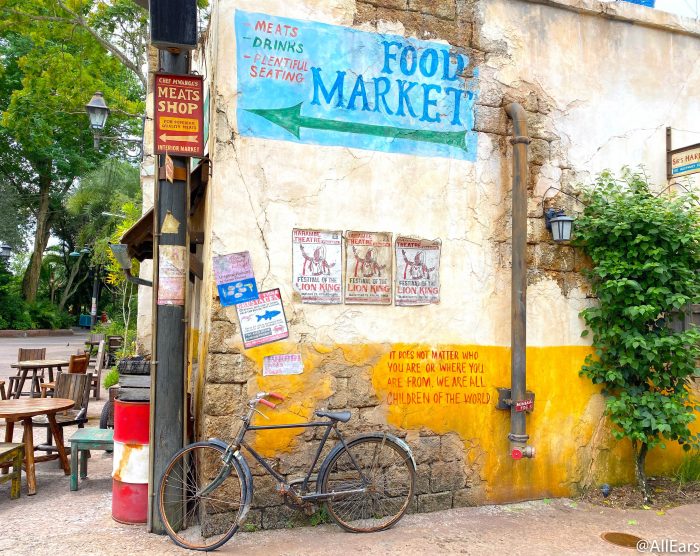 Obviously, we're having a blast taking you with us on our adventures around Animal Kingdom today!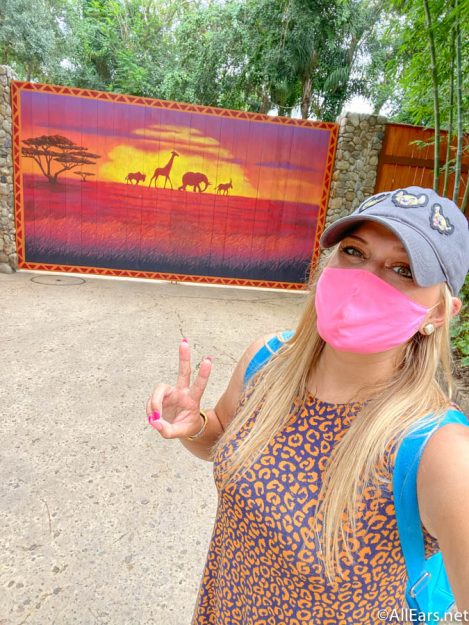 Let us know what you think of our photo and video tours from the day! Do you like taking a virtual trips to the parks with us? Share your thoughts in the comments below!
Join the AllEars.net Newsletter to stay on top of ALL the breaking Disney News! You'll also get access to AllEars tips, reviews, trivia, and MORE! Click here to Subscribe!