We have been following Disney Cruise Line's series of decisions to cancel upcoming cruises in the wake of the global pandemic. One large factor at play has been Canada's decision to not allow any cruise ships to dock at their ports.
We just learned that this suspension has been extended even further into 2020.
The Canadian government has extended is suspension of allowing cruise ships to dock at Canadian ports through October 31st, 2020. Because of this, Disney Wonder Alaskan sailings scheduled to embark and/or debark from Vancouver have been cancelled through September 14th, 2020.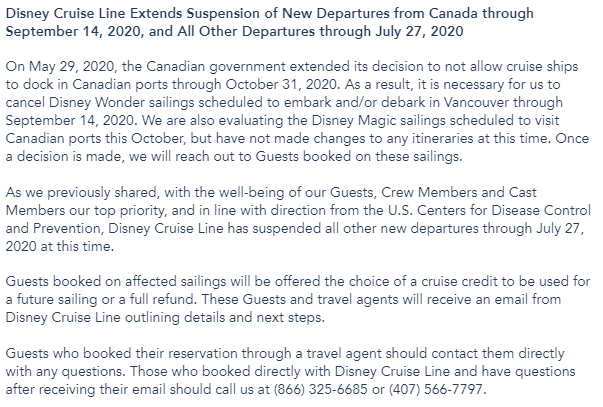 The following Disney Wonder sailings have been cancelled:
June 1-8
June 8-15
June 15-22
June 22-29
June 29-July 6
July 6-13
July 13-20
July 20-27
July 27-Aug. 3
Aug. 3-10
Aug. 10-17
Aug. 17-24
Aug. 31-Sept. 7
Sept. 7-14
Sept. 14-18
In addition, Disney is currently evaluating Disney Magic sailings which were scheduled to visit Canadian ports in October. No decision on those sailings have been made at this time.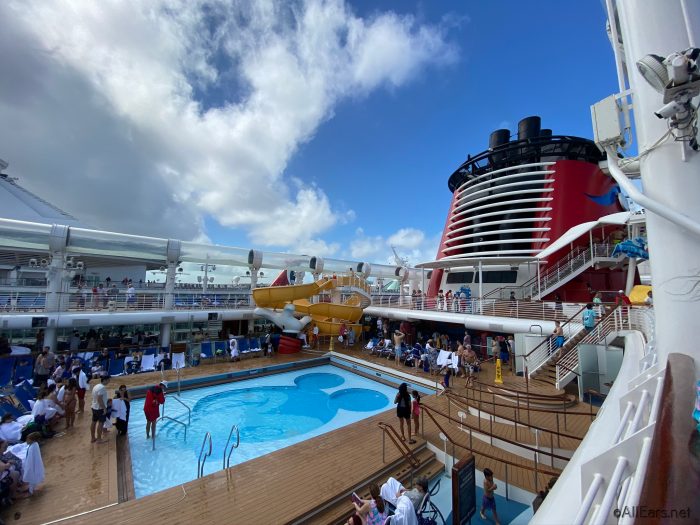 If you would like even more information on what Disney Cruise Line will be refunding during this time, you can check out our post here!
Has your Disney Cruise Line reservations been impacted by these cancellations? Share with us in the comments!