It's been well over two months since we've been in a theme park, and TODAY we took our first steps back into the Universal Orlando Parks!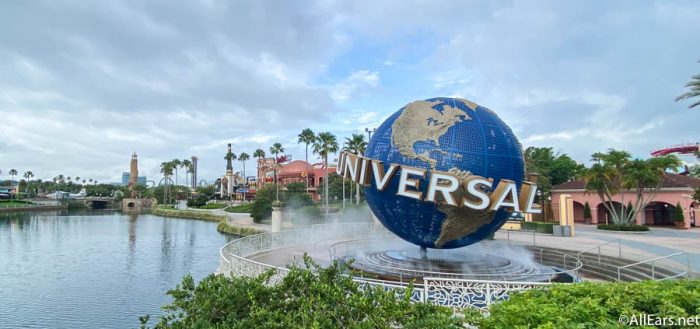 We are here as part of a special sneak preview of Universal Orlando's Re-Opening, and while we haven't experienced all of the new processes in action yet (stay tuned!), we have gotten to wet our theme-park whistles!
Here's a FIRST LOOK at life back inside a theme park!
For starters, all guests visiting Universal Orlando are required to wear face masks as, well as go through Temperature Checks prior to entering the parks.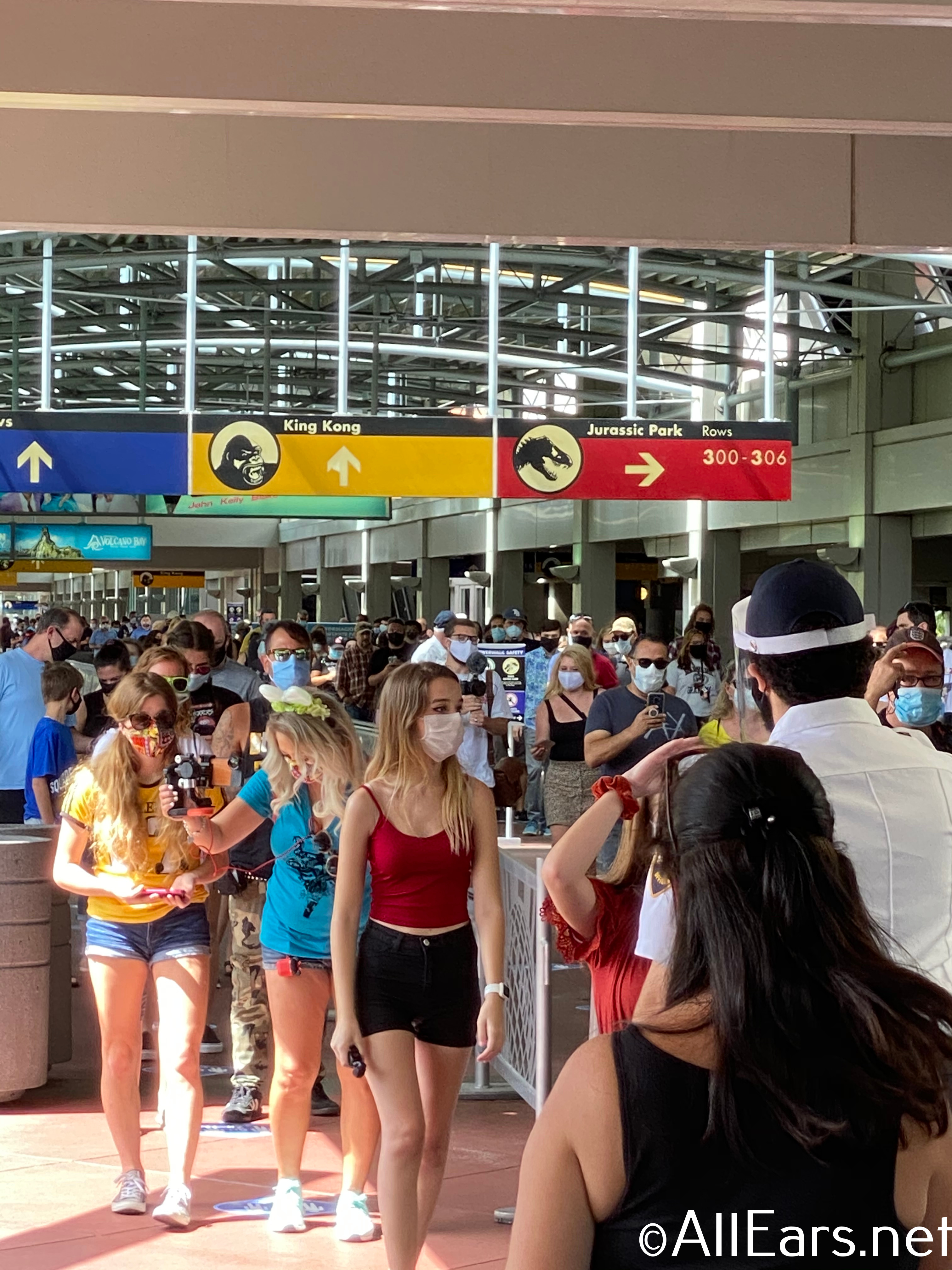 Universal Orlando is different than Walt Disney World in that guests park in the same garage to visit both theme parks (excluding the water park, Volcano Bay), and enter the parks through City Walk.
First up, rides! We got to take a spin on several of Universal Orlando's hottest attractions. And we'd be lying if we said we weren't particularly excited to visit the Wizarding World of Harry Potter again!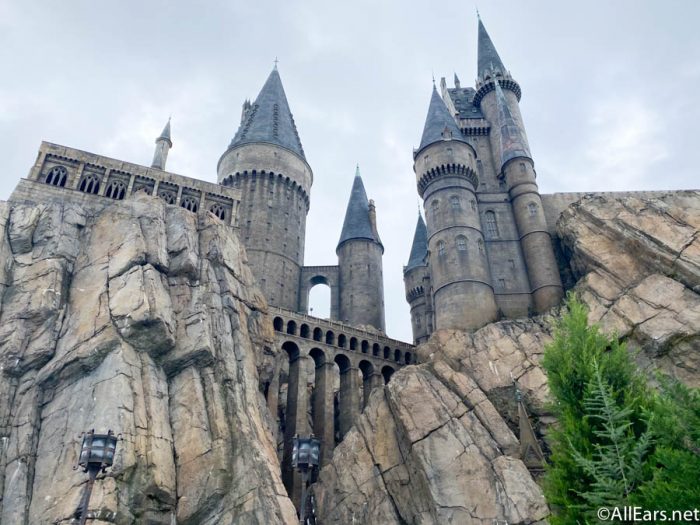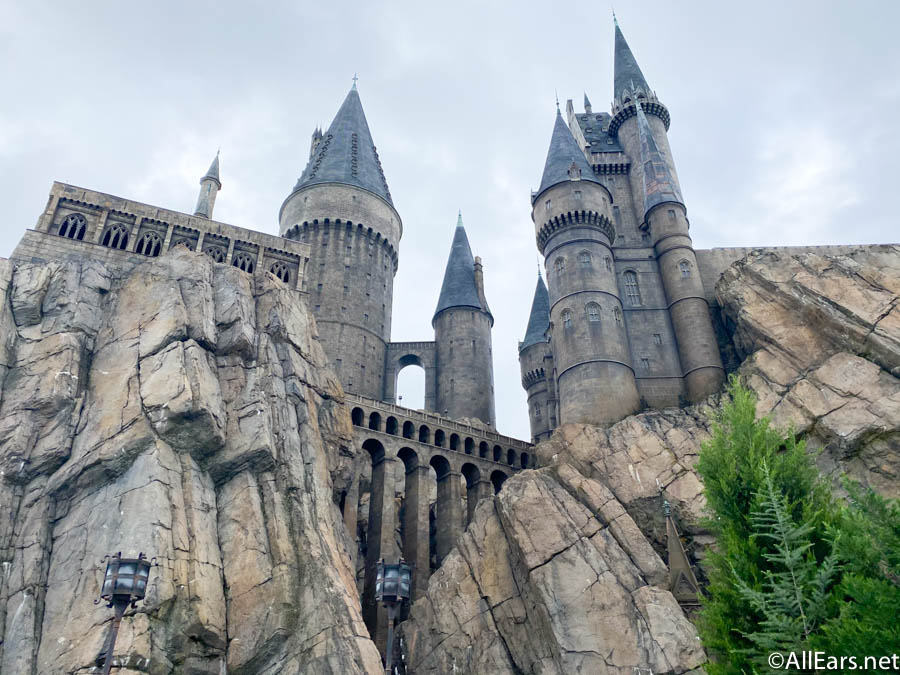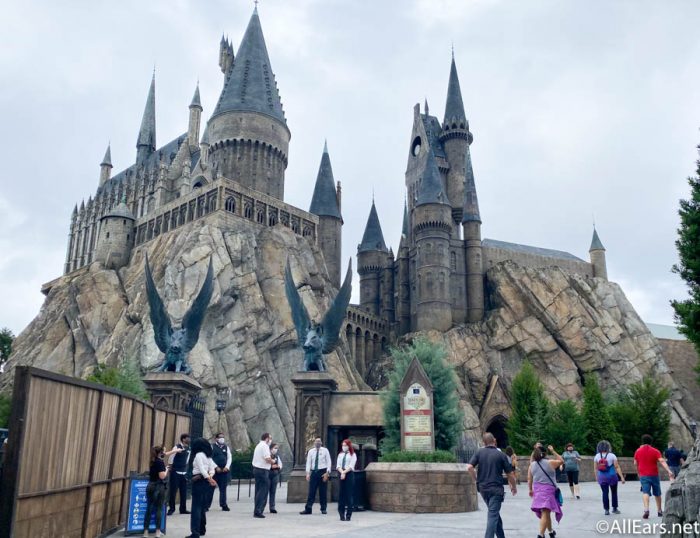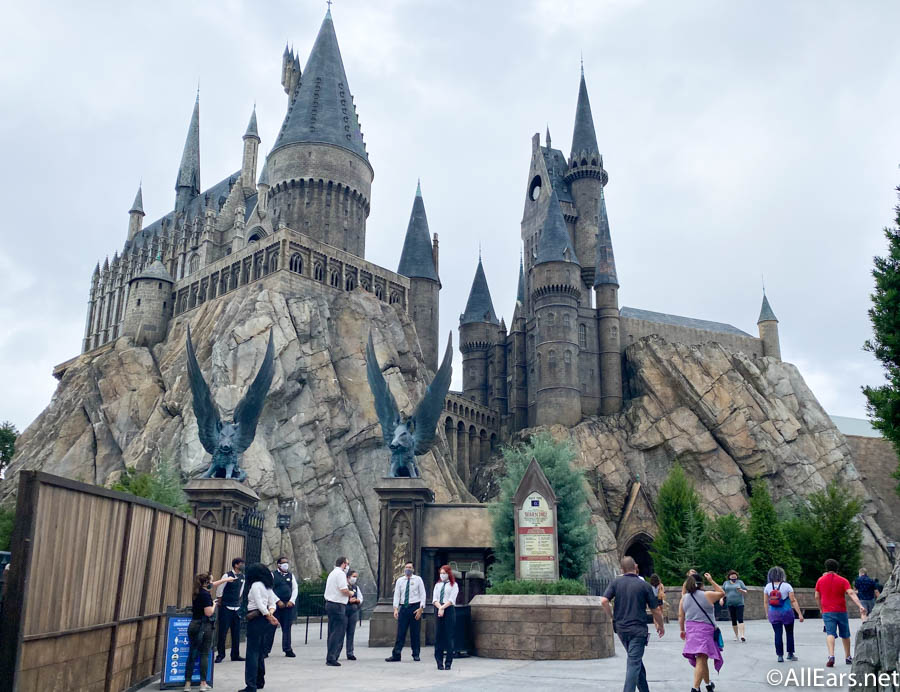 Especially getting to get there by the Hogwarts Express!
We battled a Blast-ended Skrewt on Hagrid's Magical Creature Motorbike Adventure! Face masks are required on ride as well, but we found our's stayed on surprisingly well.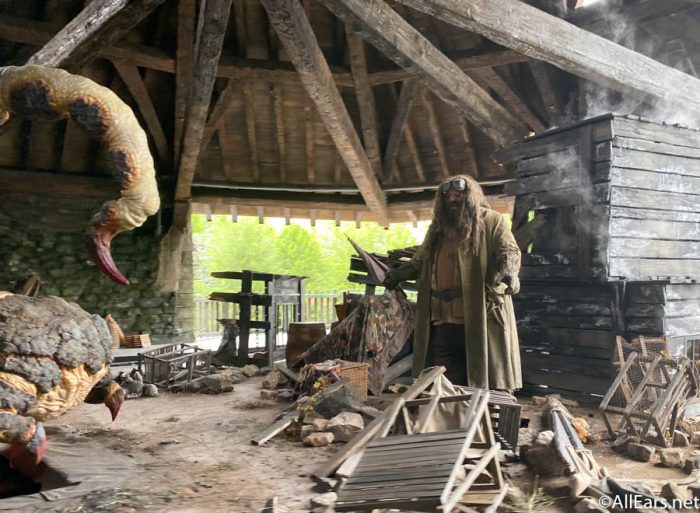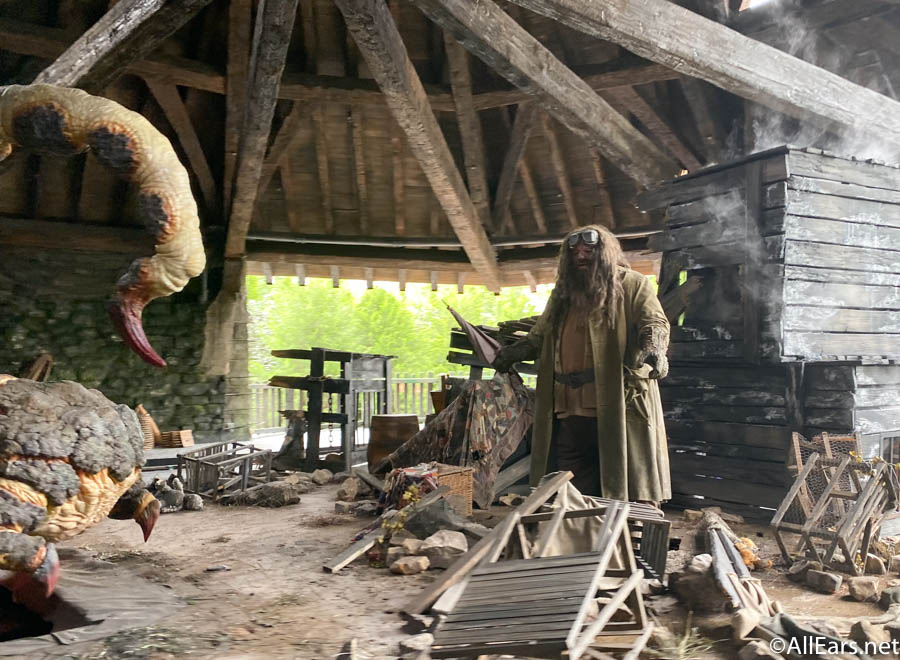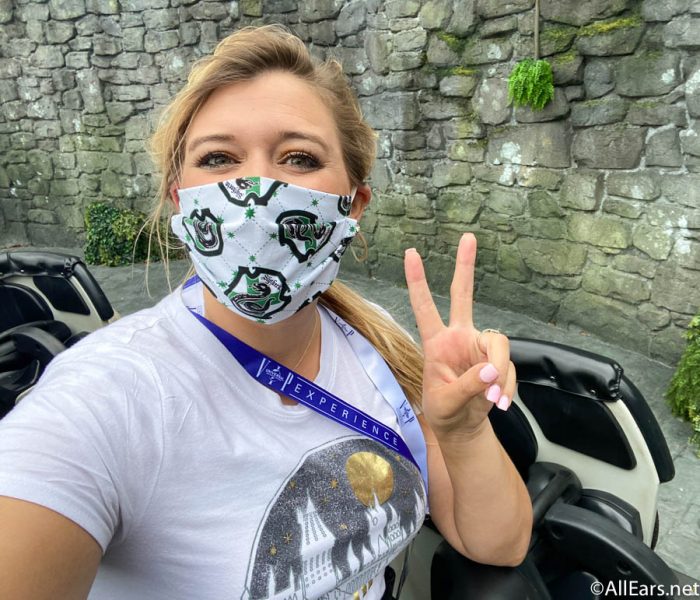 Characters and entertainers are also wearing masks. Here, you can see the performers in Hogsmeade on stage, all performing in masks.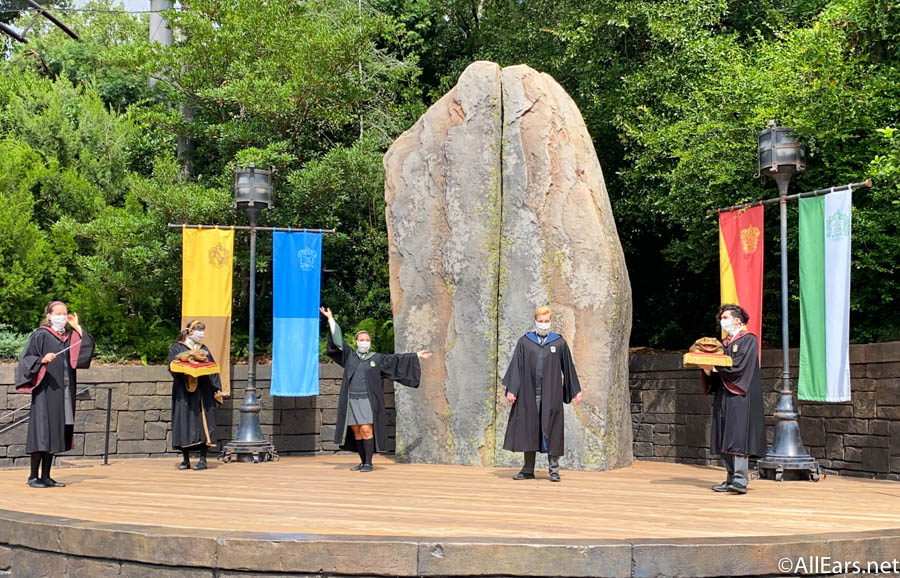 Harry Potter fans will be glad to hear you can still grab a drink (including Butterbeer!) at the parks! While face masks are still required, when you have food and drink, you may lower your face mask to bite or sip before putting it back in place. We grabbed the Hog's Head Brew, which is a beer exclusive to the Wizarding World of Harry Potter.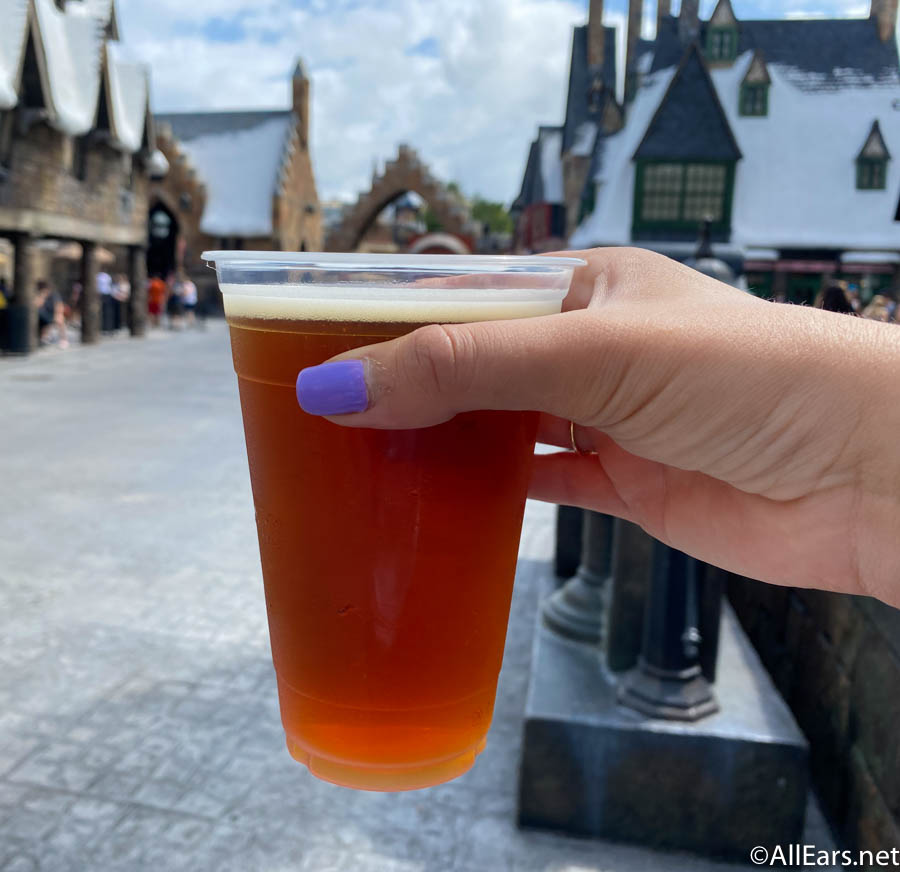 On our way over to Jurassic Park, we saw some interesting activity…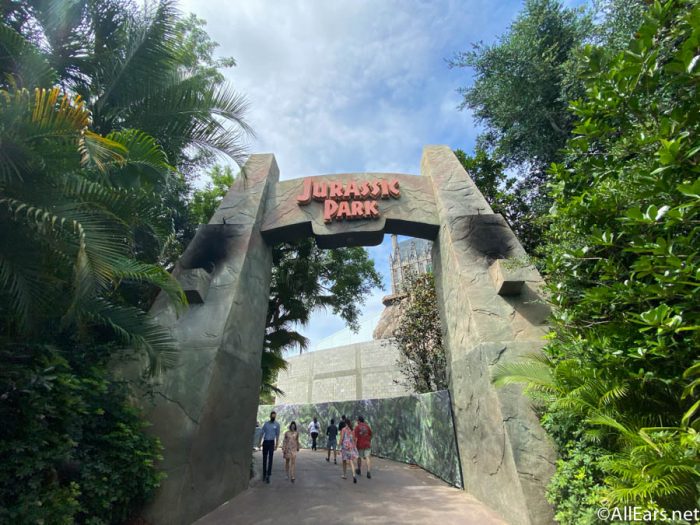 Construction for the upcoming roller coaster!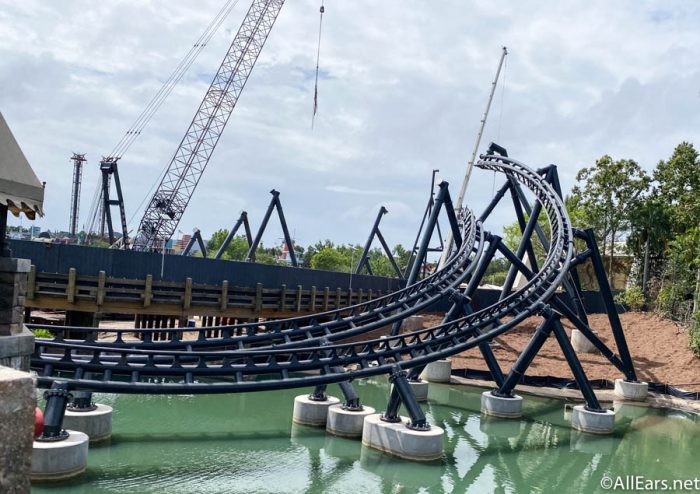 While Universal Studios hasn't released many official details, the coaster is rumored to be the "Velocicoaster", featuring velociraptors from the newer Jurassic World movies.
We also got a look at the new Raptor Encounter meet area!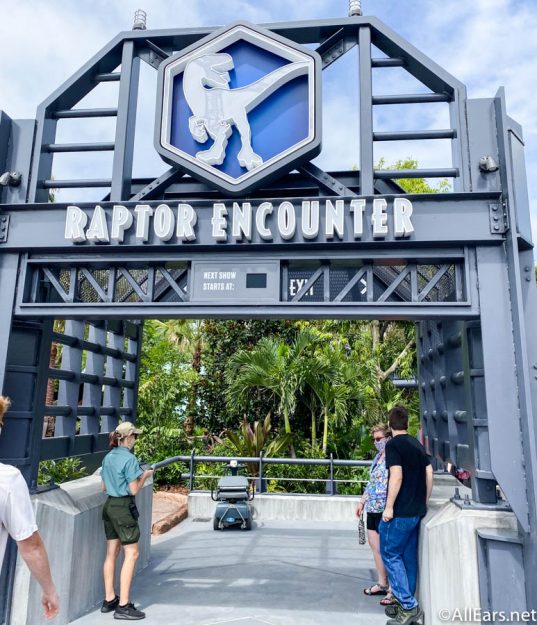 One key difference when you meet Blue now is that team members cannot take your phone in order to take a picture. We took this awesome selfie, though!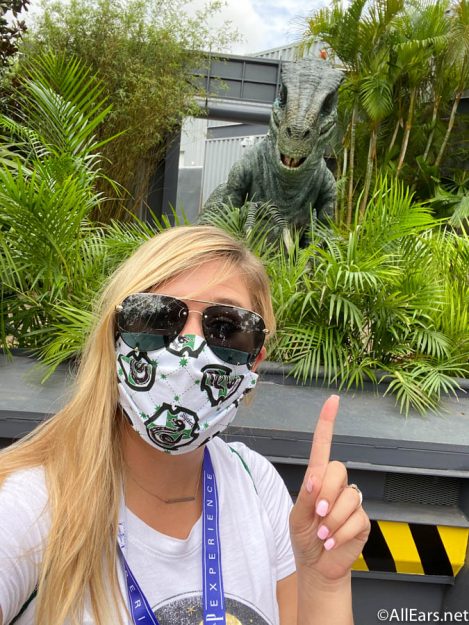 Back in Universal Studios proper, we spotted some familiar faces — Jake and Elwood Blues, AKA the Blues Brothers (hmm…wonder if Jake ever got his four fried chickens and a Coke?)!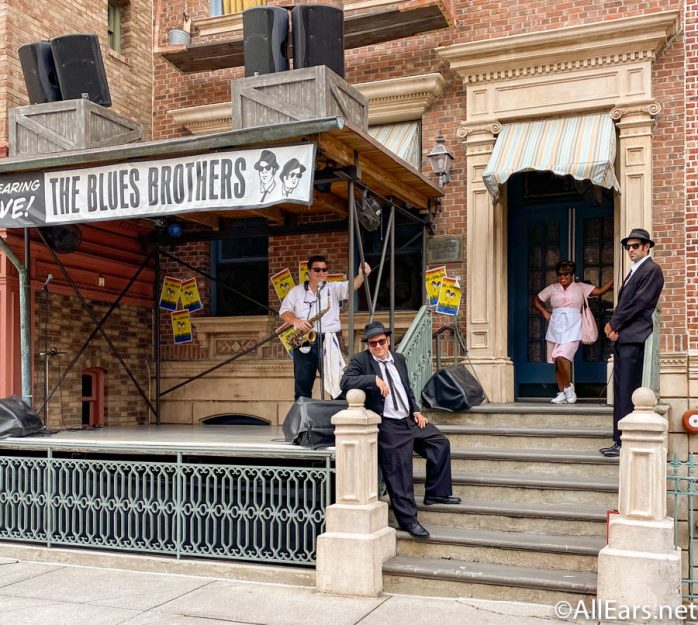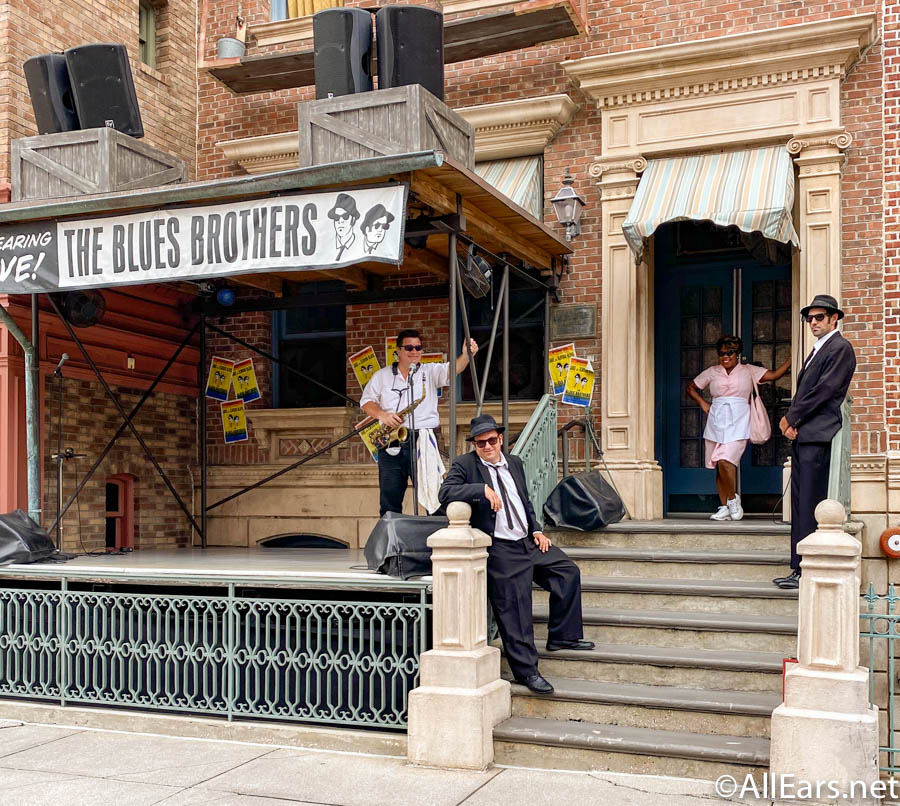 And nearby, the Beat Builders were cranking out some unique music!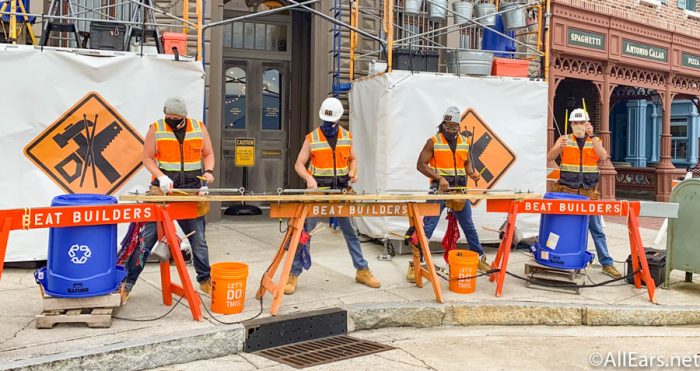 And he may not be swimming in the waters around Amity Island anymore, but we bet some of you will be happy to see THIS guy again (WE were very excited!).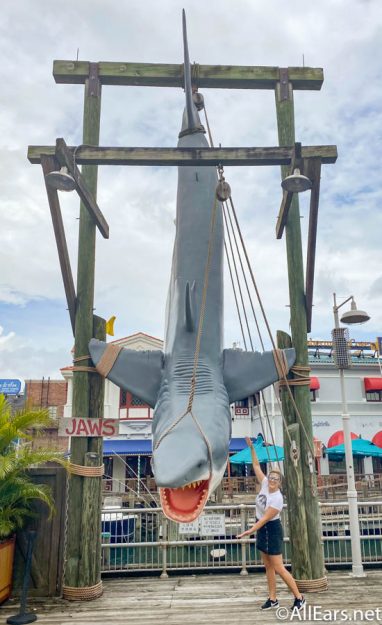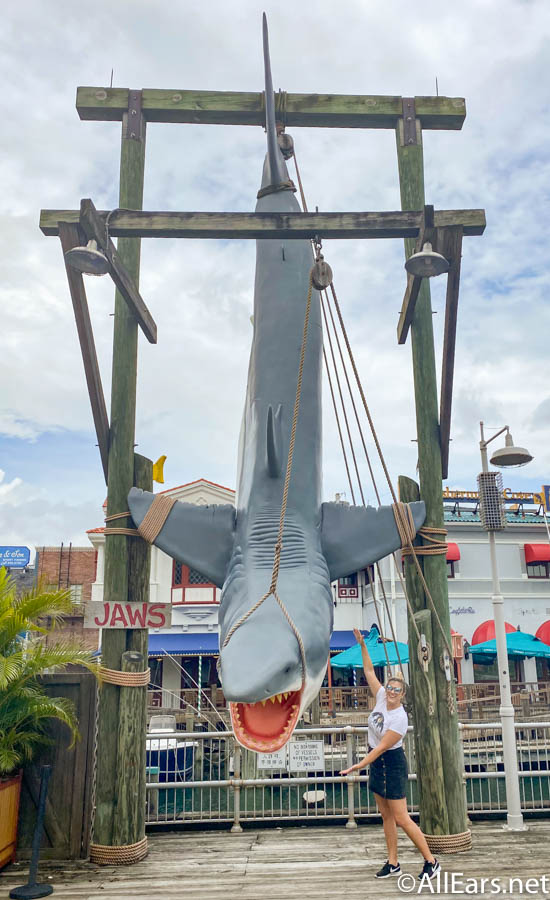 And what would a trip to Universal be without a stop in London to check out the Knight Bus!
We explored Diagon Alley and caught a glimpse of the dragon atop Escape From Gringott's.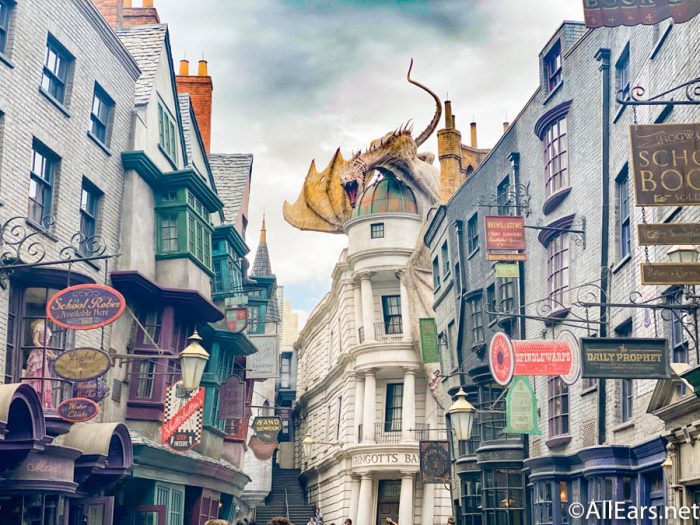 We took a trip down Knockturn Alley as well.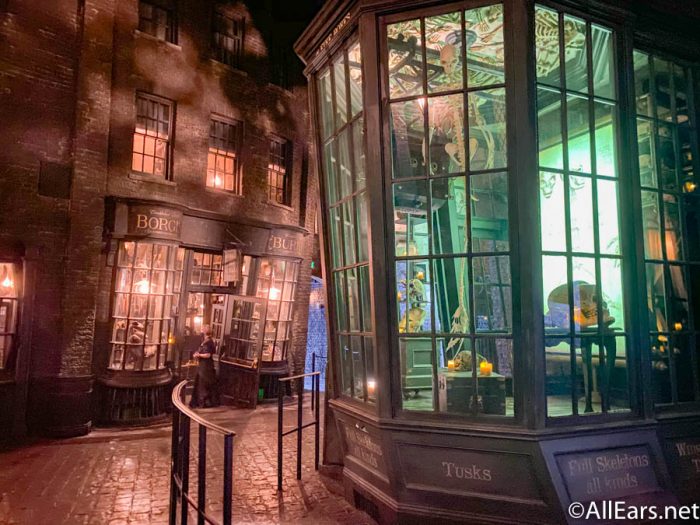 You knew we wouldn't last long in the Wizarding World of Harry Potter without a Butterbeer (sorry, dragon, we're not sharing!).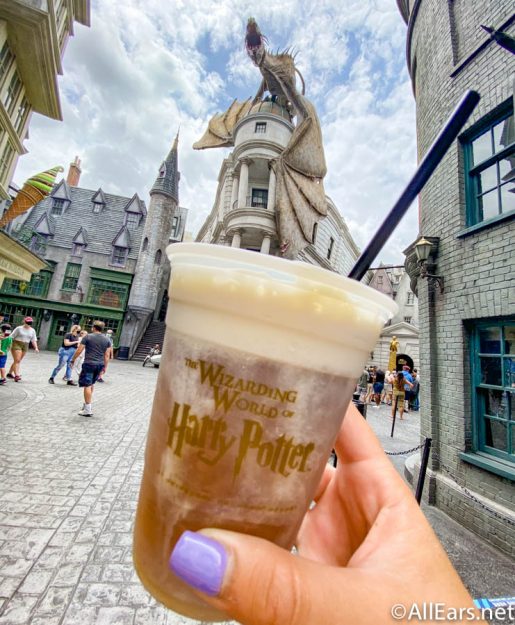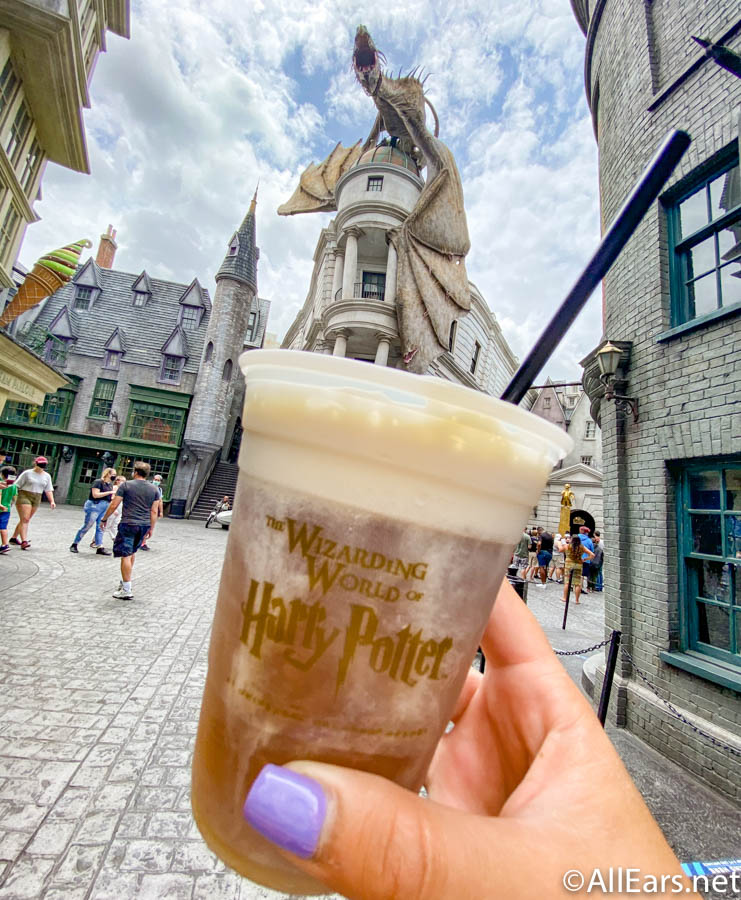 We'll continue to keep you updated throughout the day with more photos and details!
And remember, we'll be back tomorrow for an Annual Passholder Preview and again on Friday for the Grand Reopening to  bring you full coverage! From virtual queues to crowds, we will be reporting on it all so make sure you stay tuned.
Have you been to Universal Orlando? Let us know your favorite ride in the comments!