Walk around Epcot these days and it feels like 1980 all over again.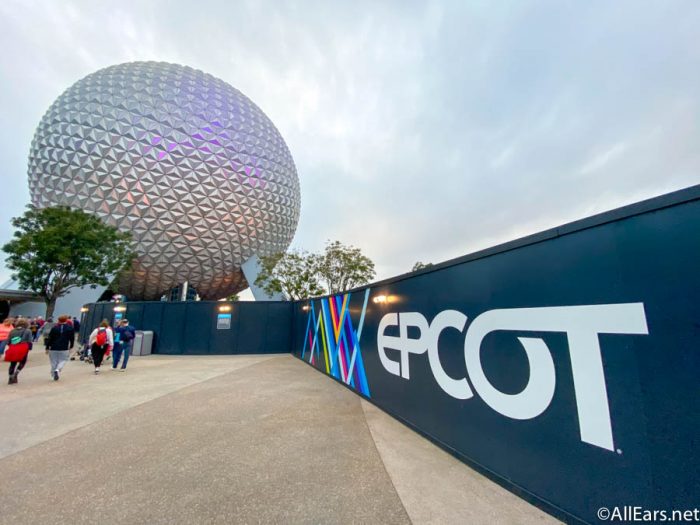 Construction equipment and barricades are everywhere, from the front entrance, through the former Communicore/Innoventions courtyard in Future World, right back into World Showcase.
Epcot's long-overdue makeover is in full swing.
Getting to this point – where many of the attractions in the 37-year-old park have become outdated and in need of reimagining – was hard to imagine when Epcot was in the planning stages in the late 1970s.
Back then, Epcot was more concept than concrete. A park in search of a mission … and, more importantly, the money to pay for it all.
Corporate sponsorship was pivotal in getting the Epcot project off the drawing board and up and running.
Remember, at about the same time as Epcot was being conceptualized, Disney was about to partner with the Oriental Land Company to build Tokyo Disneyland. Disney's purse strings were being stretched to the max.
So, getting General Motors to become the first American corporate giant to sponsor a pavilion at Epcot was a game-changer.
"That broke the dam, if you will, and Exxon was right behind them," Marty Sklar, the former creative leader of Walt Disney Imagineering, said in 2015.
"We made so many presentations that we figured out that we couldn't get the top people to go to Florida or California, so we went to RCA and said, 'Do you have a place that we could set up as a presentation center'? And they did, a recording studio at The Avenue of the Americas and 46th Street in New York City.
"And so we rented it and we brought all our models and artwork and we put a staff there and any time of the day or week, if we wanted to set up a meeting, with companies headquartered in the New York area, as most of them were in those days, they could call up and say, 'Yeah, I'd like to have my chairman come in and see your project.'
"I went back over my records," Sklar added. "One year, I think it was 1979, and I was gone 26 weeks. Most of those were back and forth to New York for presentations."
The original game-plan for the Epcot project was to create two separate parks, one focused on American industry and new technologies, the other one showcasing as many countries as possible in a permanent setting.
"That's how we communicated to the companies," Sklar said. "We started out with trying to do two projects. One was international and the other was the so-called Future World area, and we found that we couldn't get enough sponsorship for both, so we pushed the two of them together basically and that became Epcot Center.
"These projects are so expensive," he added. "Without the sponsors, particularly in those days, you couldn't do those kinds of things. Disney didn't have the wherewithal to finance something like that by itself."
Even though the movers and shakers in the business world didn't quite understand what Epcot was, they were nonetheless intrigued.
"There were a lot of visionaries in the companies that we dealt with who rolled the dice with us," Sklar added.
Journalists who were privy to Walt's original ideas and concepts and who had, in fact, seen detailed artwork of a domed city with futuristic modes of transportation, had a hard time accepting this new Epcot.
"Walt left a very sketchy outline," the late Jack Lindquist, a former Disney executive, said in 2015. Those futuristic concepts "were developed at that time [1966] to influence the Florida legislature. We needed something bigger, bolder, more dramatic than another Disneyland."
At the time, Walt asked Legendary Disney artist Herb Ryman — who in 1954 drew the first rendering of Disneyland which Walt used to show potential investors — to help conceptualize Epcot.
"Draw me something to talk about, Herbie," Walt said. But what Ryman came up with was bigger and bolder than almost anyone had imagined. It turned out to be more fantasy than fact-based.
Still, "The media wouldn't let that Epcot go away," Lindquist said. "They had that image [of a domed city] in mind, but nobody knew exactly what Epcot was."
What it wouldn't be was a venue similar to Disneyland or the Magic Kingdom in Florida. It had to be bold and different, a clear departure from any entertainment venture anyone had ever created before.
The site selected for Epcot was almost dead center on the vast Disney property. Whether by chance or design, the area was just about where Walt had placed it when he made a rough sketch of the Florida Project during a meeting in 1966: A few miles south of the Magic Kingdom. At the time, Epcot was the largest construction project on Earth.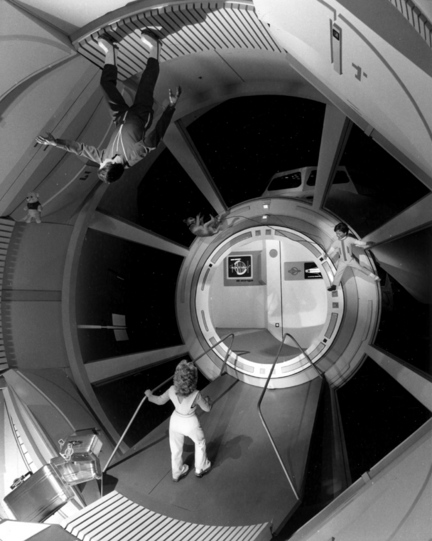 Cost estimates at the outset of construction were put at $600 million, but the price tag reportedly rose to $1.2 billion by the time the park was completed.
Initially, World Showcase was to be at the entrance of the park, with Future World located in the back section, but those sites were reversed early on. In addition, the American Adventure was first planned to be at the entrance to World Showcase, between where the Mexico and Canada pavilions now reside, before it was moved to its current location, centered at the other side of the lagoon.
Future World would give guests a peek into the latest technological and scientific advances. Many of the gadgets on display when Epcot first opened — such as fax machines, cell phones, touchscreen computers, and the Internet — gave folks their first glimpses at gadgets that would become commonplace in the years ahead.
Epcot's icon would be Spaceship Earth, a gigantic geodesic dome that screamed 21st century when the park first opened and still retains its sense of being both basic in form and almost surreal in function. As one of Sklar's colleagues said at the time, "Imagine doing a Disney park without a castle! We've never done that before."
Future World was planned as a clean, spacious expanse with company-sponsored pavilions rimming what was first called Communicore, four semi-circular buildings where the latest technological breakthroughs would be housed.
"It was called Communicore, originally," Sklar said. "That evolved into a much better example, which is Innoventions, which was terrific. It focused on new things that are happening in the world, which is exactly what we wanted it to be."
The Seas with Nemo and Friends, The Land, Imagination!, Test Track, Mission: SPACE, and the upcoming Guardians of the Galaxy attraction comprise the pavilions in Future World. Wonders of Life, World of Motion, the Universe of Energy and Horizons were featured attractions when Future World debuted; all four have taken their place in Disney lore.
"I miss some of those," Sklar said in 2015. "I miss Wonders of Life, particularly, because I think a health concept is really important; it was one of our foundations. But it doesn't take you long to figure out that health is a controversial subject."
Wonders of Life opened on Oct. 19, 1989, and closed on Jan. 1, 2007. From 2007 to 2018, the Pavilion served as Epcot's Festival Center, used particularly during the annual Epcot Flower and Garden Festival. In March of 2019, construction began on a new pavilion to be known as Play!
World of Motion was sponsored by General Motors and featured a light-hearted look at the history of transportation. It was the brainchild of Ward Kimball, Disney's long-time maven of all things whimsical. World of Motion evolved into the current Test Track.
"GM said, 'Look, this is great, but we're a modern industrial company and we've got to reflect something modern about our company,' Sklar said.
The Test Track ride system took several years to perfect and was re-imagined in 2012 where guests could design their own cars before taking them out for a test drive … a series of intricate maneuvers culminating in a 60-plus mph burst of speed on a banked track outside the main building.
The success of Test Track "gave us an opportunity to do the ride system for Carsland [which opened in 2012 as part of the updated Disney's California Adventure]. It's the same ride system, basically."
Horizons was replaced by the much-talked-about Mission: SPACE, a heart-pounding attraction that employs an actual NASA training centrifuge as its ride conveyance. "We always wanted to do a space pavilion," Sklar said.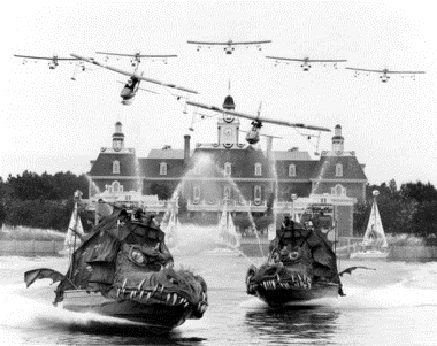 "We had a concept for a space pavilion before Epcot opened, so when the opportunity came up, when General Electric ended its sponsorship, we replaced Horizons" with a space voyage to Mars. The centrifuge is used to simulate the effects of weightlessness.
In crafting World Showcase, Disney called on one of its most revered designers to give the area, as well as each pavilion, an authentic, distinctive look. "It was Harper Goff — he was such a wonderful, wonderful designer," Sklar said.
"He was the key to the World Showcase. He did a sketch that showed how those countries with disparate architecture could work almost next to each other. Harper did a painting that really set the tone for it … He was such a good designer."
Goff designed the layout of World Showcase
Goff crafted Word Showcase's overall layout, as well as designing the Japan, Italy and United Kingdom pavilions.
"It was the epitome, the height of those great people," Sklar said. "Bob Jolly, who hardly anybody knows. He was our field guy doing aging and graining and all of that and he was brilliant. These people that I worked with — half-a-dozen world-class people. Blaine Gibson was another. Those guys were so good."
One of the more fascinating aspects of the evolution of Epcot were the attractions that were proposed but not built. For instance, Disney's planners grappled with what to do with the island located in the middle of the World Showcase lagoon.
"There just weren't enough things for kids to do at World Showcase," said Tony Baxter, then Senior Vice President, Creative Development, for Walt Disney Imagineering, "so one of the proposals was to use the islands in the middle of the lagoon as kind of a kids' play area," much like Tom Sawyer Island in the Magic Kingdom.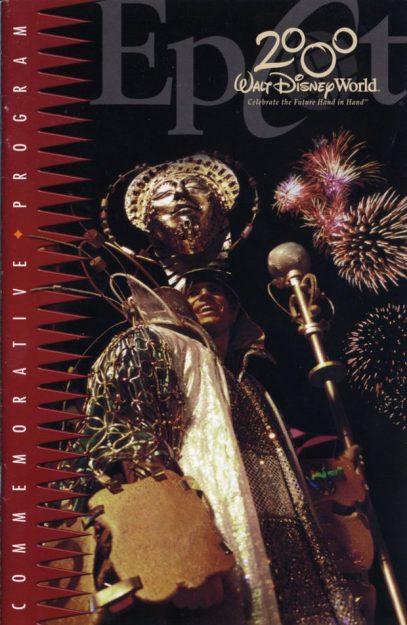 That idea was scrapped, as was another to turn the islands into an adult entertainment district, but that "was very much the start of the Pleasure Island concept," Baxter said.
Eventually, the lagoon evolved into a showplace in its own right. In the early days of Epcot, a daytime show called Skyleidoscope, featuring dragon boats, rainbow-making flying machines, and fireworks, was a popular midday diversion.
In 1999, Illuminations became a mainstay in the evening, with spectacular music, lasers and fireworks leaving viewers spellbound. An hour before the 9 o'clock show time, guests began rimming the mile-wide lagoon in search of the best viewing areas.
A limited-time Epcot Forever fireworks spectacular replaced Illuminations last year.
Several other pavilions were proposed for World Showcase — including ones representing Israel, Spain and Equatorial Africa, all of which appeared in pre-opening day brochures — but were never built.
"We did a lot of stuff on spec," Sklar said. "We did Costa Rica, and we did several different versions of a Denmark pavilion because we wanted to do a Matterhorn-type thrill ride there. But we couldn't sell them.
"Africa was one of the great experiences," Sklar added. "Alex Haley was the story person. He was such a wonderful guy. And Herb Ryman did some of the most astounding pieces of art for that project, but we couldn't get anybody to put up the money for it.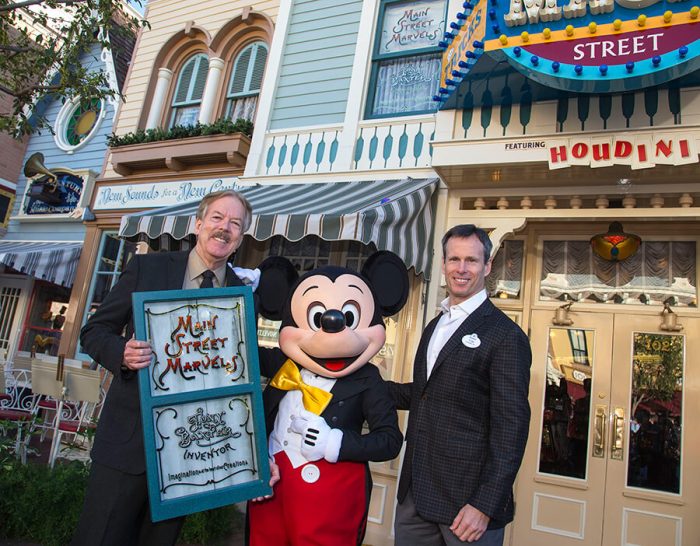 "We went all kinds of ways. When Disney owned the Tishman collection of African art, which subsequently Michael Eisner gave to the Museum of African Art at the Smithsonian, that was going to be the heart of an exhibit about Africa. We tried everything."
Baxter added that "we envisioned an overlook of an African watering hole. The concept drawings made you feel like you were really there. It would have been a raft ride with a message."
Indeed, one of the tenets of Imagineering is "we never give up on a good idea," Baxter said. The Equatorial Africa raft ride resurfaced years later in Animal Kingdom as Kali River Rapids — a raft ride with an ecological message.
Outdoor amphitheater was proposed for an Israel pavilion
As far as Israel is concerned, "I was on a trip to Israel and Herb Ryman did a sketch of a street in Jerusalem that we were gonna do," Sklar said. "We were gonna do an outdoor amphitheater in Israel. All those things were great. But if you become enamored with every idea you come up with for a project, you'd go nuts."
Two key decisions came out of the planning sessions for World Showcase which helped plot its course.
"The big thing we did was the World Showcase fellowship program, bringing young people over for each pavilion to be the operators of the pavilions there. That was a huge deal.
"It meant going to Washington and convincing them that we had to have a whole different setup to allow those students to be in the country for a year. At the time, a program like that didn't exist and they worked with us to accomplish that.
"The other thing was — and this was a big fight within Disney — our food people wanted to operate all those restaurants in Epcot, and we said 'No, no, no.' "We had to get operators from each of the countries. We're after authenticity and we were not interested in contemporary. It had to be traditional."
Exactly three years to the day after construction started, Disney CEO Card Walker opened the gates to the bold Epcot experiment on Oct. 1, 1982. The ceremonies were held in front of Spaceship Earth. Publicity leading up to the opening included posters and brochures that read: Dawn of a New Disney Era … and The 21st Century Begins on Oct. 1, 1982.
Those first guests were treated to an entertainment venue the likes of which had never been seen before.
Opening day attractions in Future World included Spaceship Earth (sponsored by Bell System); Universe of Energy (Exxon); World of Motion (General Motors); Journey Into Imagination (Kodak), and The Land (Kraft). Added in 1983 was Horizons (General Electric) and in 1984, The Living Seas.
Guests also experienced Communicore, which was described in pre-opening day brochures as "a colorful collage of today's reality and tomorrow's dreams … a variety of displays, exhibits, and shows form this unique area where you can come to learn, relax or just have fun."
Nine pavilions comprised World Showcase when Epcot opened — the United States, Canada, the United Kingdom, France, Germany, Italy, Japan, China, and Mexico.
In later years, Norway and Morocco joined the fold and, according to Sklar, there is enough space to add up to three more pavilions.
Indeed, during the Millennium 2000 celebration, Epcot became a truly international exposition with the creation of the Millennium Village, a massive structure that was located between Canada and the United Kingdom.
Inside the Village, exhibitors representing such diverse countries as Brazil, Chile, Denmark, Eritrea, Israel, Saudi Arabia, Scotland, Sweden, Ethiopia, Indonesia, Kenya, Namibia, New Zealand, India, and South Africa. Items from each country were put on display in a variety of colorful exhibits.
Lending visual credence to this spectacular new futuristic world represented at Epcot, Disney extended its monorail system as new beams ran from the Transportation & Ticket Center near the Magic Kingdom all the way to the new park.
The monorail passes right by Spaceship Earth and through Future World, giving guests a panoramic view of World Showcase before it curves back to the Epcot station just outside the entrance to the park.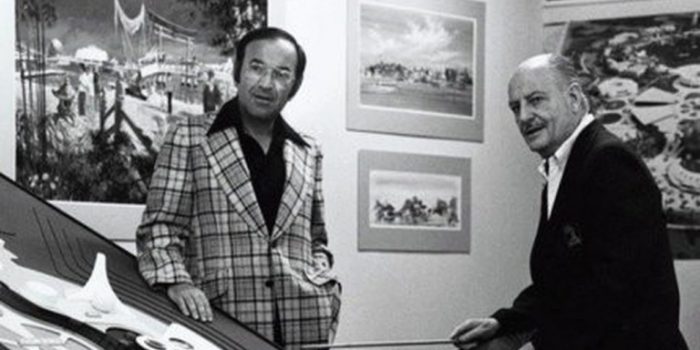 Sklar remembered the enthusiasm of the guests are they walked around World Showcase on opening day. "Somebody came up to me and said, 'We really love this. Now we don't have to travel around world' to get a taste of these countries."
But as with just about every other Disney park before and after, Epcot stumbled out of the gates. Critics were many and they often were unkind.
The park was perceived as strictly for adults. Kids can go, many felt, but they'll probably get bored. Alcoholic beverages, taboo in the Magic Kingdom, were served at some Epcot World Showcase pavilions.
Disney costumed characters, so commonplace at the two Magic Kingdoms, weren't part of the original Epcot show.
Most of the pavilions, either in Future World or World Showcase, feature attractions, shows or films to draw in guests to learn about new technologies or experience different cultures.
Most featured sophisticated Audio-Animatronics figures and then-state-of-the-art lasers, computers, fiber optics, and digital sound to enhance each production. But there were no thrill rides.
Those wouldn't make an appearance at Epcot until years later, and at that, they weren't your standard looping roller coasters. Still, people fell in love with Epcot's diverse, multi-dimensional forms of entertainment, so unique and imaginative.
A Disney cast member who was on hand for opening day told Marty a few years ago that he worked in Communicore, demonstrating a state-of-the-art piece of equipment. "What was it?" Sklar asked him.
"It was a fax machine," the cast member answered.
In introducing his ideas for Epcot, Walt Disney said it would be "a living laboratory," and plans "may change time and time again as we move ahead."
The park has evolved over the years, subtracting some attractions, adding others that were less traditional but more in keeping with Epcot's creative philosophy. Attractions like the virtual hang-gliding experience Soarin' … putting a car through its paces on a high-speed, banked Test Track … and an experience that simulates weightlessness on Mission: SPACE have become the most popular in the park.
Shortly after the Disney/MGM Studios [now Disney's Hollywood Studios] opened, several hotel complexes known as the Epcot Resorts were constructed. When they opened, a back entrance to Epcot near the England pavilion was added.
That second gate — an unprecedented feature at Disney parks — allowed guests to either walk from the Boardwalk, Yacht & Beach Club or Swan and Dolphin resorts, or take a boat from one of four nearby boat docks.
They could also stay on board and get off at Hollywood Studios, making that park and Epcot the only two on the property linked by watercraft. And now, there's the Disney Skyliner, with a station near Epcot's back gate, to whisk guests to a few on-property resorts, as well as over to Hollywood Studios' main gate.
In 2015, more than 30 years after opening — and more than 40 years since Epcot was taken off the back burner and its slow, painstaking evolution began, Marty Sklar remained proud of the park and its many accomplishments, but felt that perhaps it was time to revisit it and come up with something new.
For one thing, new pavilions could be added to World Showcase, he said.
"The reason we did the World Showcase like we did," he said, "with those empty spaces, was because we wanted to be able to come in from the back to build another building, like we did with Norway and Morocco. They were easy to do then and they still could be easy.
"I'd love to see them have something from South America. And I'd love to have Australia. We've got enough Europe. I think, some other parts of the world would be great. But you know, it's a tough go."
Sklar even went so far as to propose another Epcot. "It's time for a new Epcot for the new century," he said. "The issues are out there and maybe it's time to take a serious look at them. The public is ready for it. They were ready for it when we started."
Jack Lindquist, Marty's long-time friend, added that "Epcot means something to guests and I think they'd be responsive" to a new Epcot.
And what would this new Epcot encompass? "That's hard to say. Change is so rapid these days," Sklar added. "Communication has become so much more individualized that you can reach people on their own portable device everywhere they go."
Change is, indeed, coming to Epcot, perhaps not what Sklar had envisioned, but change nonetheless.
The aforementioned Guardians of the Galaxy coaster … a Ratatouille-themed adventure in France … Mary Poppins will have a presence in England … and the Play! Attraction will take up residence in the old Wonders of Life pavilion.
The park also will be subdivided into four distinct areas: World Celebration, World Nature, World Discovery and World Showcase.
Time will tell if all these new adventures will live up to Walt Disney's hopes and dreams, the concepts he envisioned on that napkin sketch all those years ago.
Join the AllEars.net Newsletter to stay on top of ALL the breaking Disney News! You'll also get access to AllEars tips, reviews, trivia, and MORE! Click here to Subscribe!