Somebody tell Mickey — the Fantasia broomsticks are taking over in Disney World!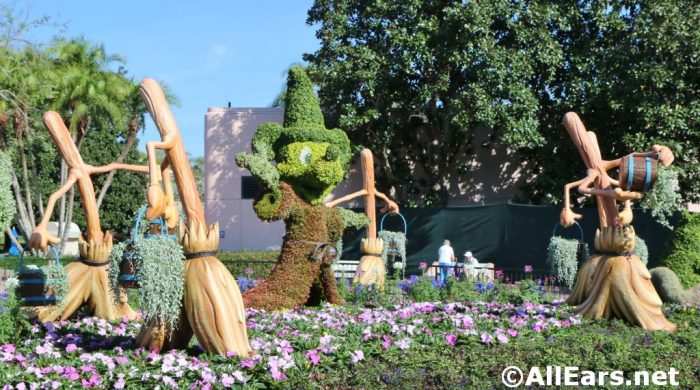 Well, alright, maybe the situation isn't that out of hand. In fact, we're kind of happy that these sorcerous cleaning supplies teamed up with Dooney and Bourke for the 80th Anniversary Fantasia collection!
It's crazy to think that this Disney classic has been around for almost a century now, so we think that this classy collection is the perfect way to celebrate.
First up, we spotted the super stylish new Fantasia MagicBand for $58. It even comes in a fancy commemorative box!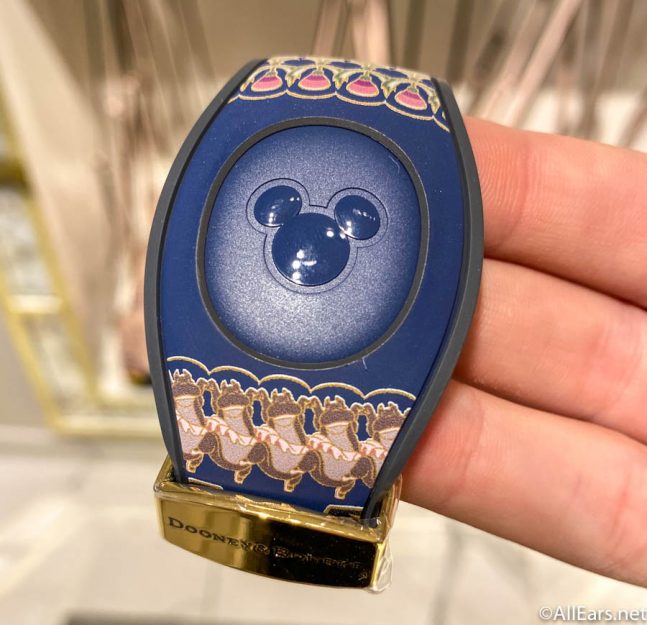 The MagicBand features the smiling face of Sorcerer Mickey on one side…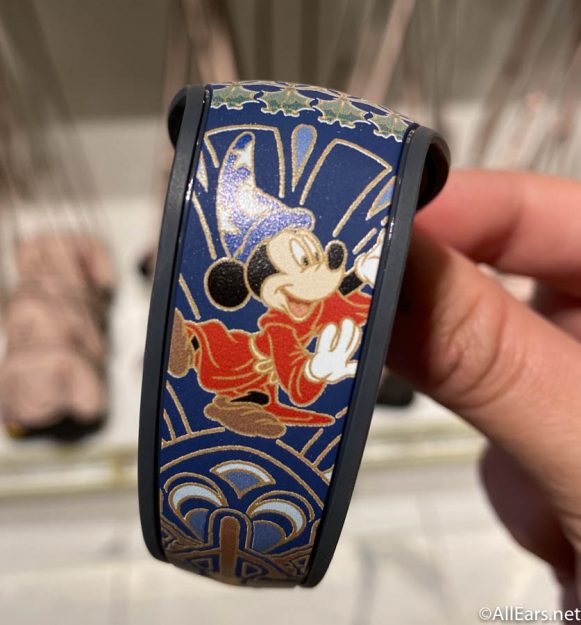 …while the other side features the not-so-smiley Chernabog!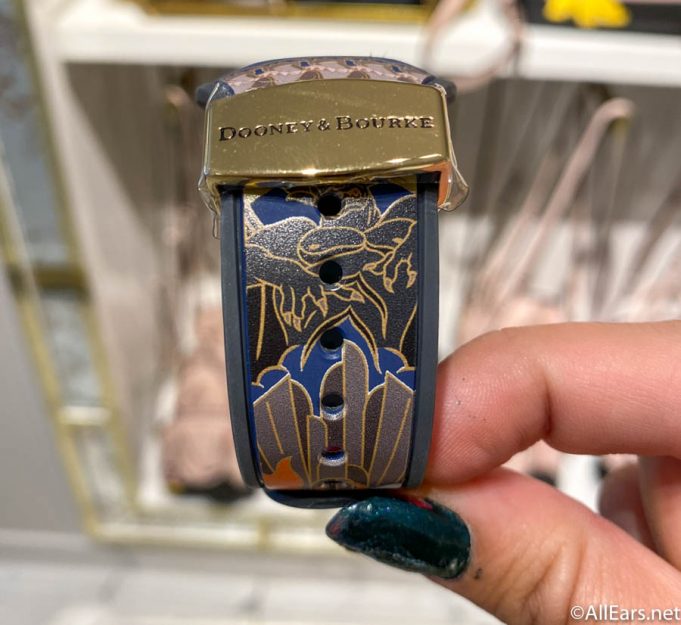 Next up, the Dooney & Bourke Fantasia Tote caught our eye, because how could it not? You'll notice imagery from many of the Fantasia shorts featured on the front of the tote, with Sorcerer Mickey and his broomsticks as the focal point.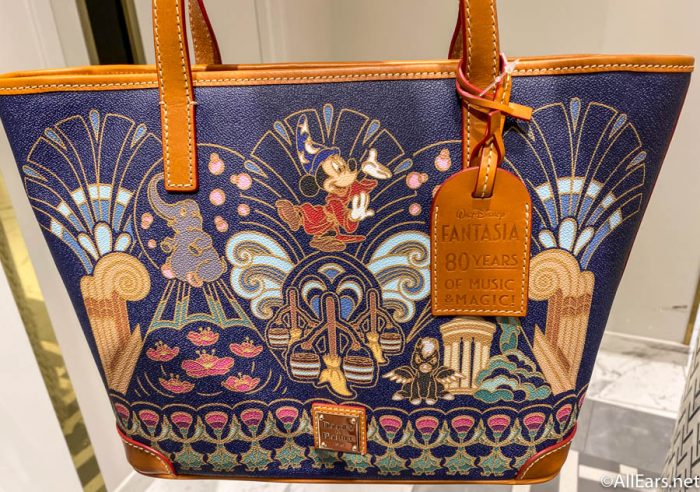 On the back of the bag, Chernabog and Yensid share the spotlight. You can snag this awesome tote for $268.
Next up is the Dooney & Bourke Fantasia Crossbody that features a pretty pattern of Fantasia motifs, available for $198.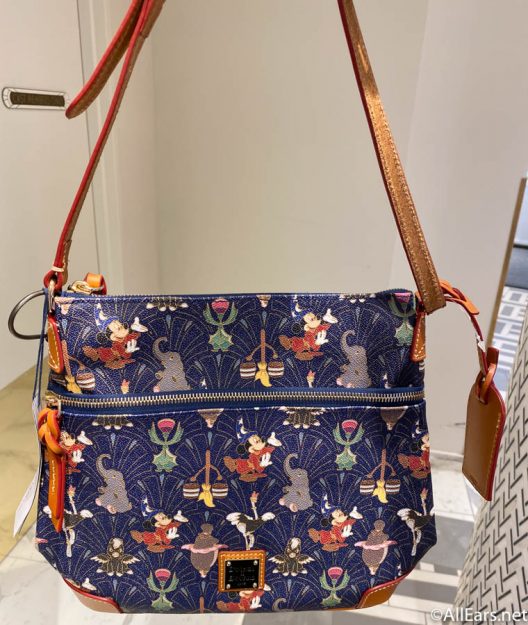 And you can always snag the Dooney & Bourke Fantasia Wristlet with the same pattern for $98.
If carrying your love of Fantasia isn't enough, you can wear it instead! How absolutely adorable is this Fantasia Dress from The Dress Shop? Available for $128, the dress features a similar blue and yellow pattern, with a sweetheart neckline.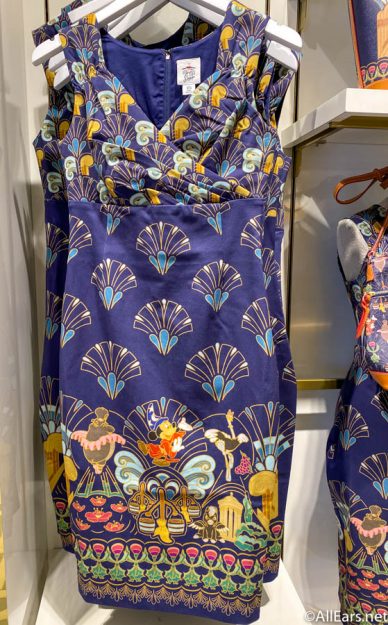 The details on the front are so fun, with Sorcerer Mickey and his broomsticks, as well as a dancing Hippo and Ostrich as part of the pattern.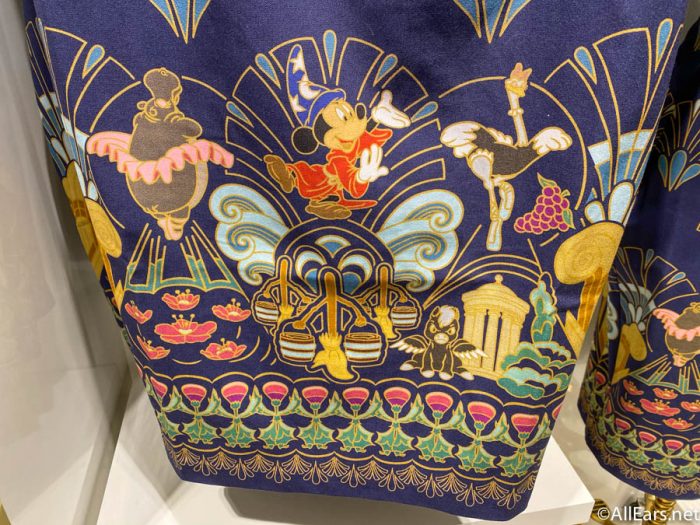 And the fun pattern continues on the back!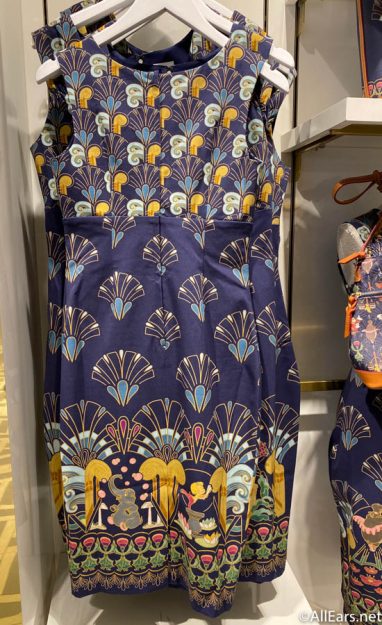 We found this collection at Legends of Hollywood in Hollywood Studios, but you can also find the three Dooney & Bourke bags online at ShopDisney!
What's your favorite part of the Fantasia Dooney and Bourke collection? Tell us in the comments!