One of the most magical parts of the Magic Kingdom are all the details! From the color of the sidewalks to the background music, Disney uses millions of tiny details to bring fantastic lands to life around you.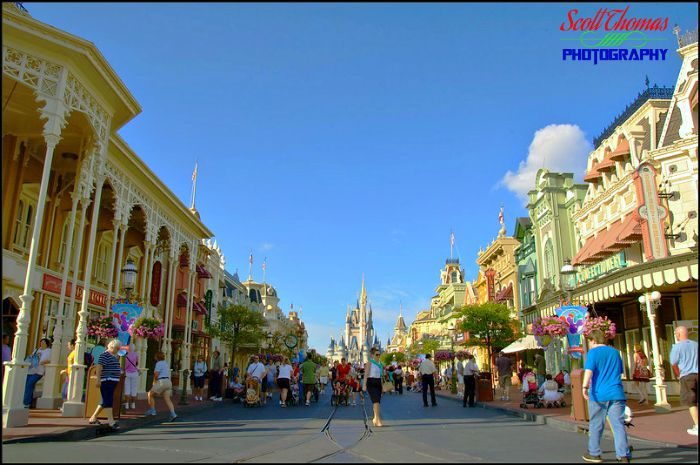 And some of the most amazing details are found if you look UP! On a recent stroll through Magic Kingdom we took a look at some of the incredibly ornate weather vanes around the Park — many of which we hadn't really noticed before!
Can you guess where they belong? Let's start with an easy one!
Any idea where you can see this croc?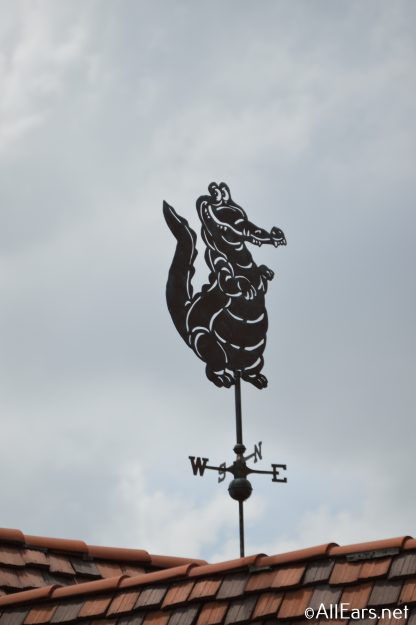 He lives atop Peter Pan's Flight!
How about this Choo-choo?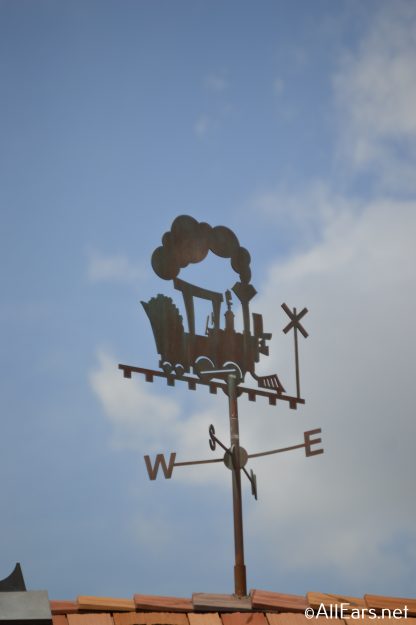 You can find him chugging along on the New Fantasyland Train Station!
Does this slightly creepy jester look familiar?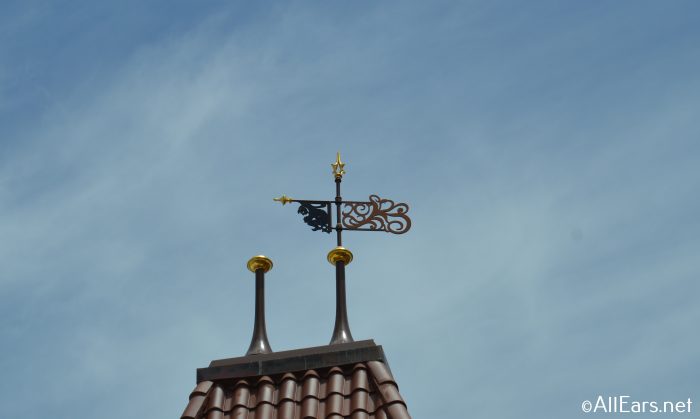 He resides over Pinocchio's Village Haus. Yikes.
Speaking of creepy: any idea where you can find this bat?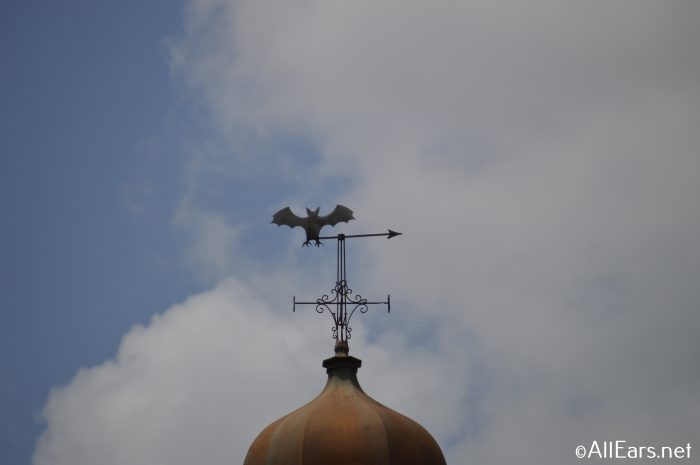 He's flying on top of Haunted Mansion.
Know where to find this elk?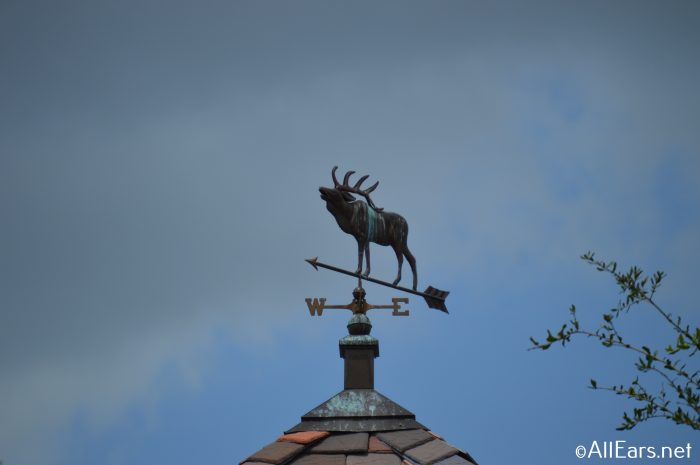 You can hunt him down (figuratively) over the bathrooms near Gaston's Tavern (fitting.)
And this more simple yet still lovely one?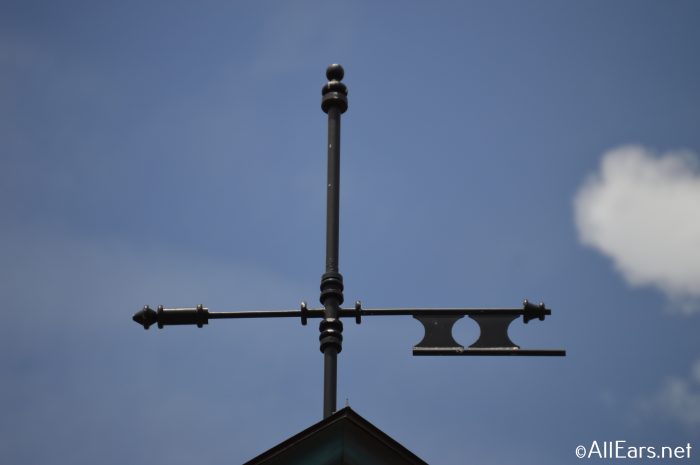 It's on Momento Mori, the Haunted Mansion themed gift shop.
What about this ornate directional vane?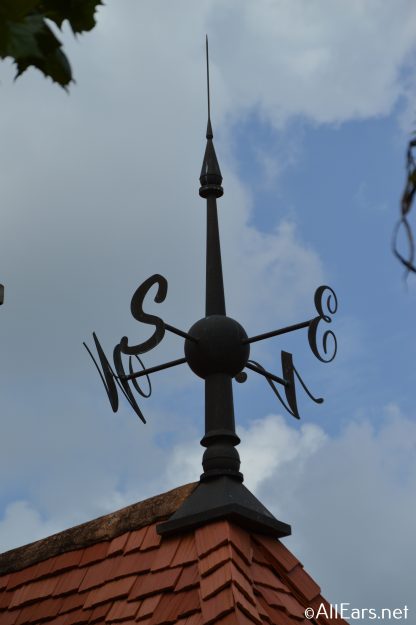 It's delicately placed on top of Enchanted Tales with Belle.  (Thanks, Maurice!)
Where can you find this awesome pirate ship?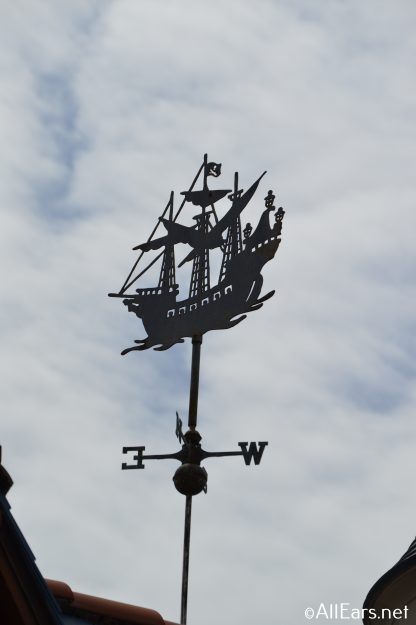 If you thought Pirates of the Caribbean, sorry! It's actually also aboard Peter Pan!
How about this horse?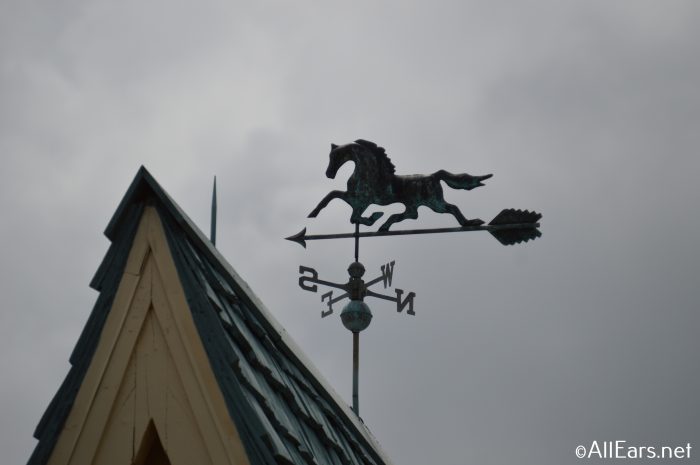 He's trotting over the Haunted Mansion as well!
And last but not least (my favorite)…
Where can you find this Giant Squid?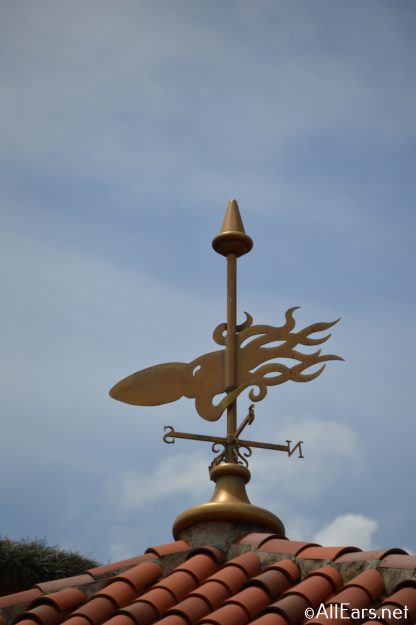 It's over Under the Sea – Journey of the Little Mermaid! And it's an awesome nod to the former resident: 20,000 Leagues Under the Sea.
So how many of these vanes did you recognize? Let us know in the comments!
Interested in Disney history and Imagineering details? Take a look at these recent posts: