Once again, we really must reiterate that we do NOT like to play favorites. Just last week we were forced to share why Disney's Animal Kingdom is our favorite park…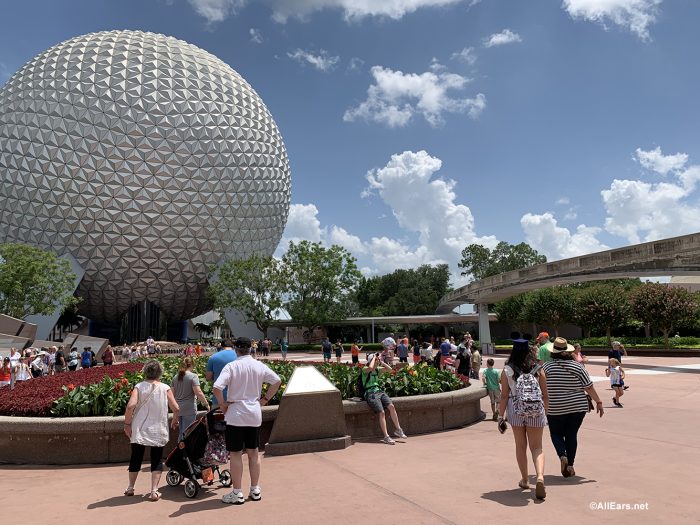 But this week, our feelings have shifted. This week we are craving trips around the world, festival feasts, and of course, we feel the need… the need for speed.
Here are 5 reasons why Epcot is our favorite park:
1. Festivals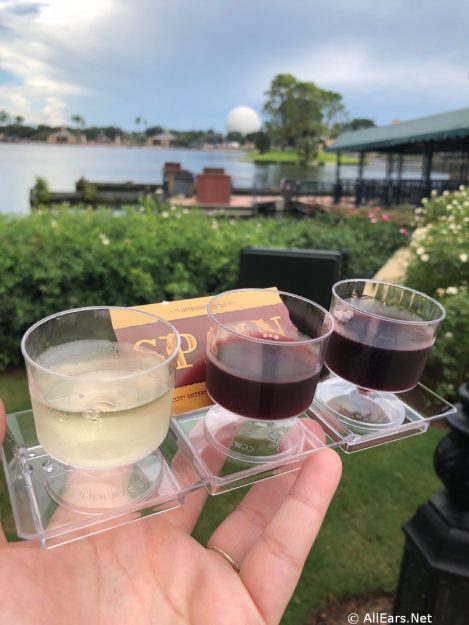 One of the best things in all of Walt Disney World happens at Epcot: the Festivals! From the original Food and Wine Festival to the beautiful Flower and Garden Festival, and the merry Festival of the Holidays to the newest Festival of the Arts, each festival has its own eats, entertainment, and unique charm.
As a grown-up, there is very little I enjoy as much as strolling through World Showcase sampling new eats and drinks. Not only that, but I love the specialty wine seminars at Food and Wine, the topiaries at Flower and Garden, the many stories of Christmas at the Festival of the Holidays, and the Broadway performances at Festival of the Arts. Epcot Festivals are truly a delight and a must-do.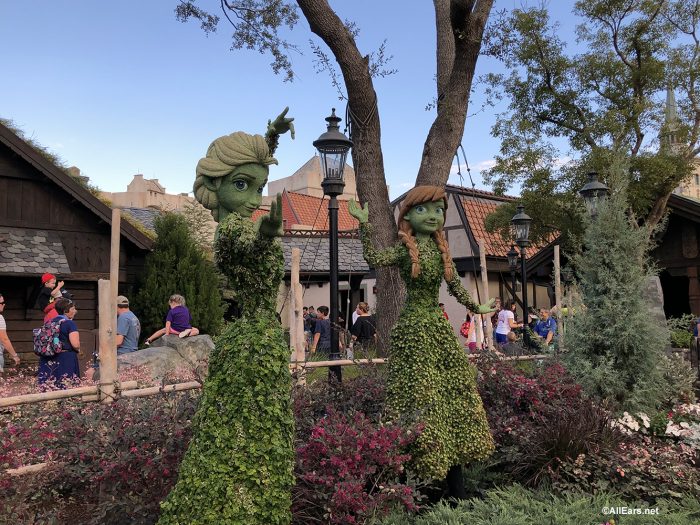 2. Disney's Fastest Attraction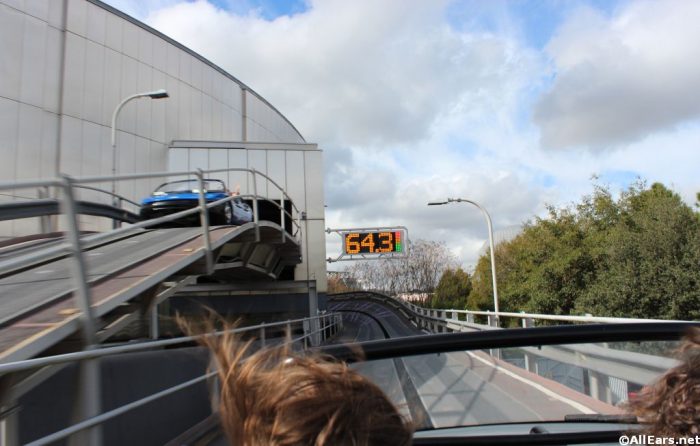 Did you know that Test Track is the FASTEST attraction at Walt Disney World? Clocking in at almost 65 mph, Test Track is more than TWICE as fast as Space Mountain.
Test Track is also a really fun attraction if you want to get competitive with your family. Split up at the Design Stations in the queue (make sure you let the Cast Members know before you get in there) and each make your own Simulator Vehicle. After the ride is over, check out whose car scored the highest. Loser buys the first round of Drinks Around the World?
To learn more about Test Track, check out our recent AllEars TV ride-through video!
3. Traveling Around the World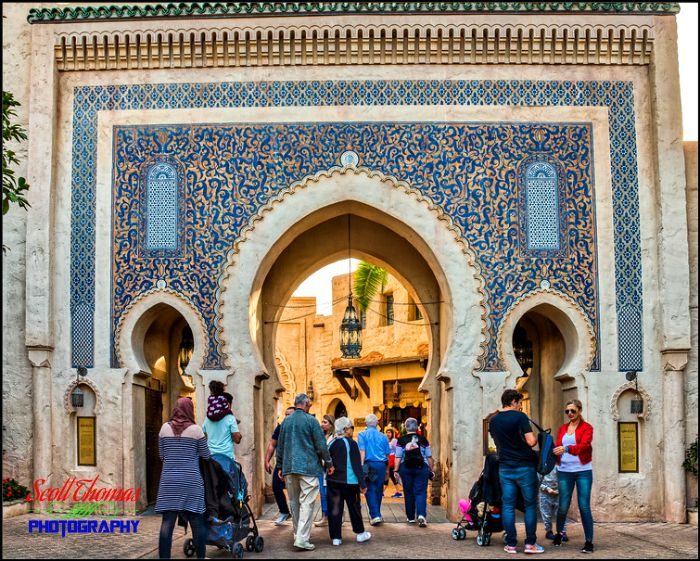 Where else can you travel to 11 different countries in a day? Each of Epcot's World Showcase pavilions is home to unique entertainment, shopping, and dining that transport you around the globe.
You can grab a pint in a British pub, followed by a fresh pastry in France. Be amazed by Chinese acrobats and dance to a Mexican Mariachi band.  Epcot's World Showcase is likely the best place in all of Walt Disney World to go without any major plans — just stroll and stop as your heart desires and we guarantee you'll have a great day.
4. The Land Pavilion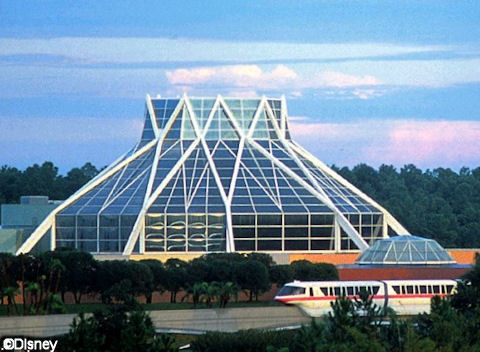 The Land Pavilion is one of the coolest spots in Disney World! Not only does it host the universally loved attraction, Soarin' Around the World, but there's also an amazing rotating restaurant, a diverse quick service spot, and the chance to check out Disney's greenhouses!
Head to Living with the Land for a boat ride through the Greenhouses to learn how Disney is leading the way in sustainability. Then dine in Garden Grill or Sunshine Seasons, where most of the produce was grown right there!
5. SO MANY EXCITING CHANGES ARE COMING!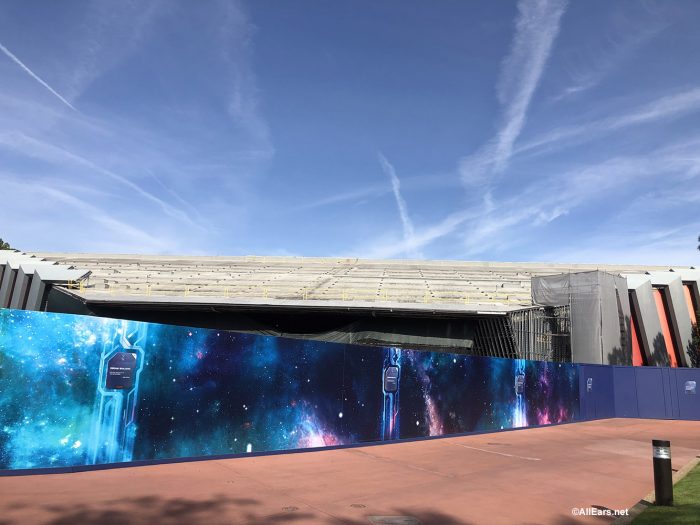 Sure it may be a little premature, but we are SO excited about the changes coming to Epcot! The new restaurant Takumi Tei just opened in the Japan pavilion, plus there will be even more new dining later this year at the Space-themed restaurant coming to Future World. New attractions are landing soon too — like the Guardians of the Galaxy Coaster and Remy's Ratatouille Adventure.
Epcot is undergoing a huge transformation, which Disney has said will be completed by 2021, just in time for Disney World's 50th anniversary. And while we haven't seen these changes yet, we are so excited! After all, Walt's passion for technology and innovation is what sparked the idea for Epcot, and it was Walt who once said, "Keep Moving Forward."
So there you have it — five reasons why Epcot  is our FAVORITE park, this week at least! What about you, why do you love Epcot? Let us know in the comments!
Want to learn more about Epcot's transformation? We can help!
Be sure to follow @allearsnet on Instagram and Twitter!
Check out our YouTube Channel for reviews, news, information and more!
Click below to subscribe to the AllEars® newsletter so you don't miss any of the latest Disney news!