Epcot is truly unlike any other Disney parks and there are quite a few reasons for that.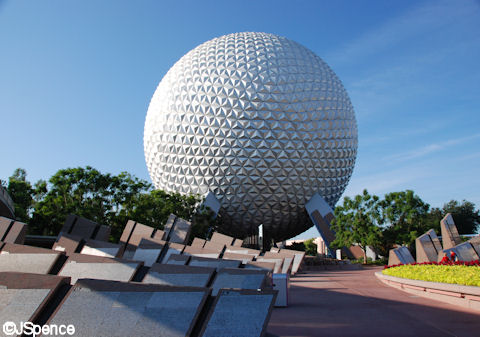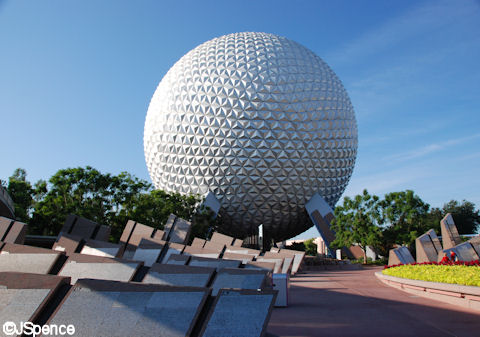 There are a few features that only Epcot possesses that really make the magic of what Epcot is. So… let's explore four of them together!
World Showcase
When I think of Epcot, I think of the World Showcase. I love walking around the World while peeking in the shops, eating different foods, and sipping on delicious drinks.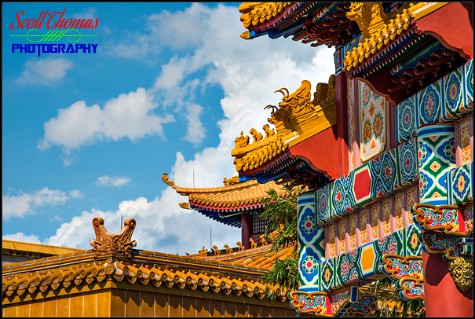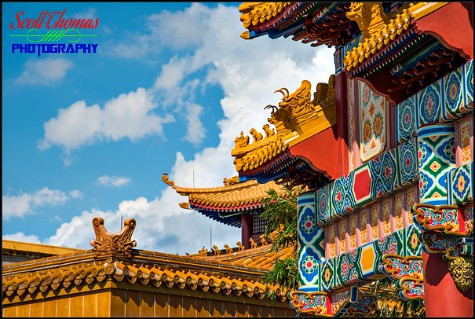 In many ways, this experience is very unique. For one, when visiting the countries in the World Showcase, take a peek at the cast members' name tags. Cast members that work at a country in the World Showcase are actually FROM that respective country. This elevates the experience — these cast members can speak the language and give you incredible insight into what it's really like in that country.
Also, when people think of Epcot or more specifically the World Showcase, they think of "drinking around the world." What is so cool about this is that you can actually walk around the "World" while sampling drinks from different countries. From German beer to champagne in France to sweet Rosa Regale in Italy, you can try delicious drinks from places you may have never visited before.
A few weeks ago we ranked the World Showcase pavilions! See how they lined up — here!
Festivals
Throughout the year Epcot hosts an array of festivals. Each one presents new food, drink, merchandise, and photo opportunities. These are such an important part of what makes Epcot, Epcot that we almost forget what it's like to experience the park when a festival isn't going on.
This year, Festival of the Arts ran from January 18 – February 25. This festival brings in different types of art: performing arts, visual arts and culinary arts.
You can watch performances of both local and national artists, purchase paintings and other artwork, plus sample beautifully prepared food and beverages while walking around the park.
My favorite part about this festival is that Disney has created a way for guests to become a part of the art using Disney PhotoPass. You can be a part of classic art masterpieces like The Scream by Edvard Munch or the Mona Lisa, by standing right inside giant-sized replicas of the works.
Also, each day there is the opportunity to create art yourself through a giant paint by number picture that each guest can take part in.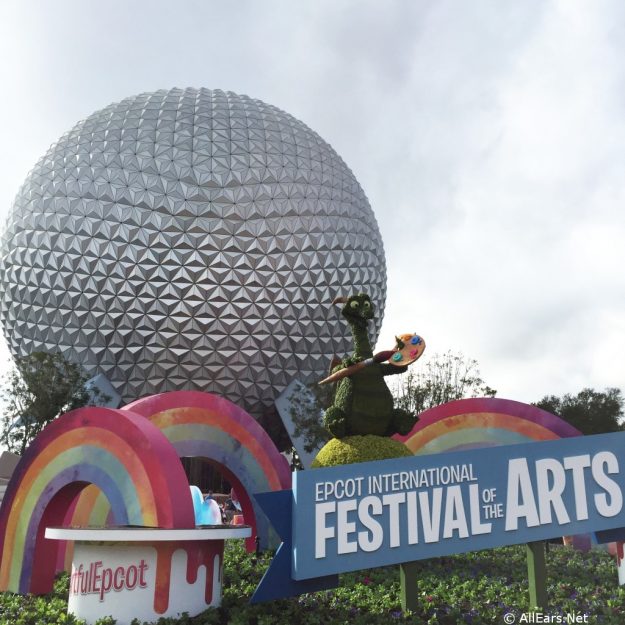 Flower and Garden Festival
Epcot's Flower and Garden Festival, which started in 1994, takes place in the spring. Epcot becomes much more colorful when this festival is running, as bright flowers and plants decorate the park.
Here, you will also find different Disney-themed topiaries throughout the park. From Buzz Lightyear to Kermit, you never know who you'll see in plant.
During this festival, you can also listen to some awesome performers at the Garden Rocks Concert Series. Each night performers take center stage at the America Gardens Center to present music from multiple genres.
Another great offering that you will find at the Flower and Garden Festival is the Butterfly Garden. This is an enclosed garden filled with stunning butterflies. This is a great photo spot as a few butterflies may be very close or might even land on you. The garden is also filled with colorful flowers, which will make your pictures really POP!
Read all about the Flower and Garden Festival — here! 
Food and Wine
The Epcot International Food & Wine Festival usually takes place from August – November. This year, it will be opening on August 29, which is the same day as Star Wars: Galaxy's Edge and will be closing on November 23.
This festival brings tons of new food and drink offerings to Epcot each year and we love walking around the park to sample all the dishes. On top of this, there are culinary presentations by Disney chefs and celebrity chefs throughout the festival.
Throughout the park, you will find adorable Food and Wine photo spots and really cute merchandise. Disney has already given us a sneak peek at this year's merchandise. Get a peek at what's to come — here! 
You can also experience the Eat to the Beat concert series at the America Gardens Center. View this year's line up here!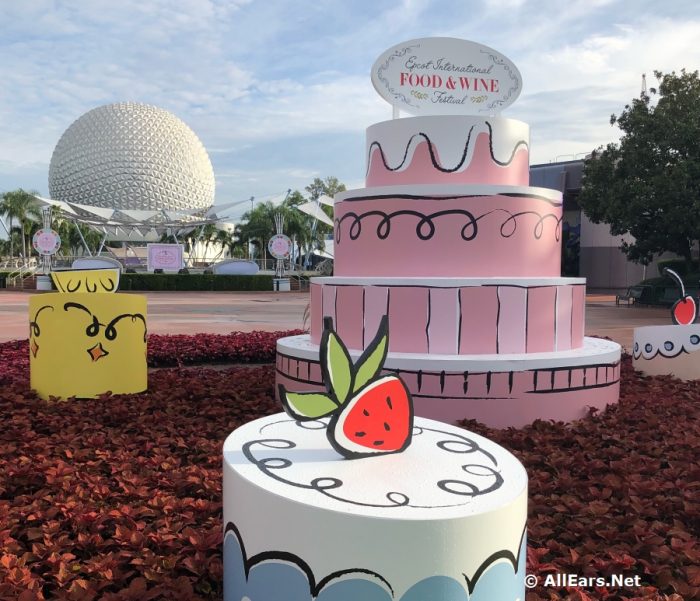 Festival of the Holidays
The Festival of the Holidays festival typically runs from mid-November through the end of December.  Here, you will be able to enjoy delicious holiday-themed treats from around the world while watching unique entertainment offerings in each country throughout the World Showcase. Different countries and cultures celebrate differently throughout the holidays and Epcot does their best to share that.
Also, during this festival, guests have to opportunity to view the Candlelight Processional, which is the retelling of the Christmas story by a celebrity narrator. This show is accompanied by a 50-piece orchestra and a massive choir. View the latest information on this year's upcoming Candlelight Processional — here!
Another great thing about the holidays at Epcot are the fireworks. These may change a bit since IllumiNations will soon be closing, but we still assume that the new show will feature an outstanding holiday finale!
Read all about the Epcot International Festival of the Holidays by clicking here!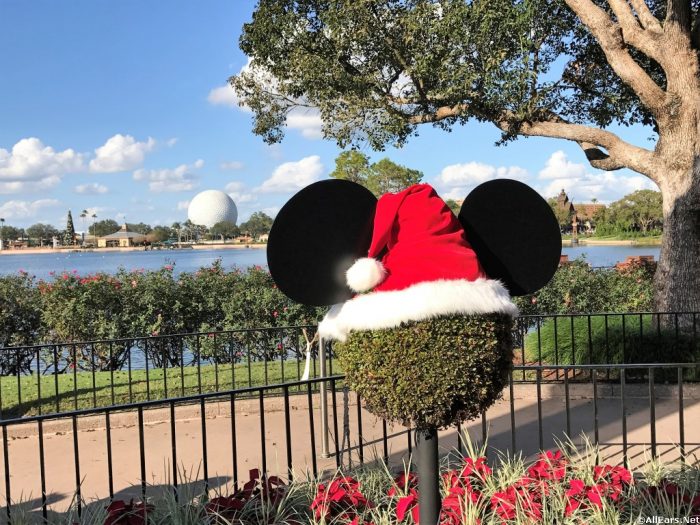 Dining
Along with drinking around the World, eating is an essential part of visiting Epcot. I mean, we love to eat and drink at the other parks, but the experience of doing this at Epcot is a bit different.
I don't know about you, but I go to Epcot just to eat. This park and its festivals revolve around food from all over the world and the park simply wouldn't be the same if new drinks and dishes and restaurants weren't constantly being introduced throughout the year. Just this year alone, Epcot is getting a new space-themed restaurant in Future World and a signature restaurant in the Japan pavilion called Takumi-Tei. And on the horizon there's a new creperie planned for the France pavilion… and who knows what else? More changes to Epcot are due to be announced at the D23 Expo in July.
Seriously, Epcot simply wouldn't be the same if I couldn't grab a margarita and a taco in Mexico one minute and a beignet and a Grey Goose slushie in France the next!
Spaceship Earth
From the visible "giant ball" to the attraction itself, Epcot truly wouldn't be the Epcot we know and love today without this icon.
We love resting while getting a bit of a history lesson as we travel back in time to see different moments in history when new communication technologies were discovered or introduced.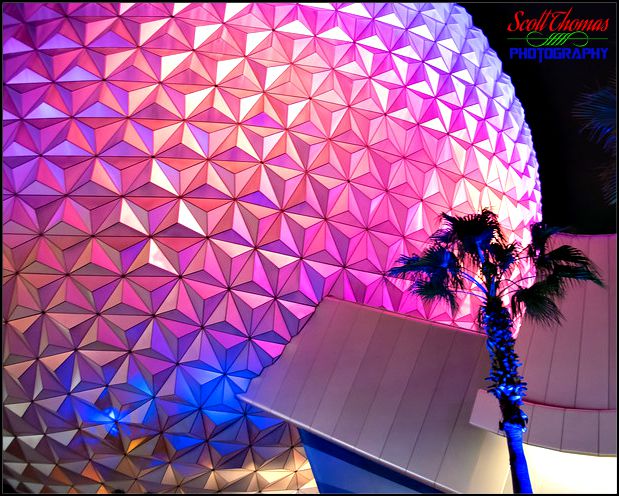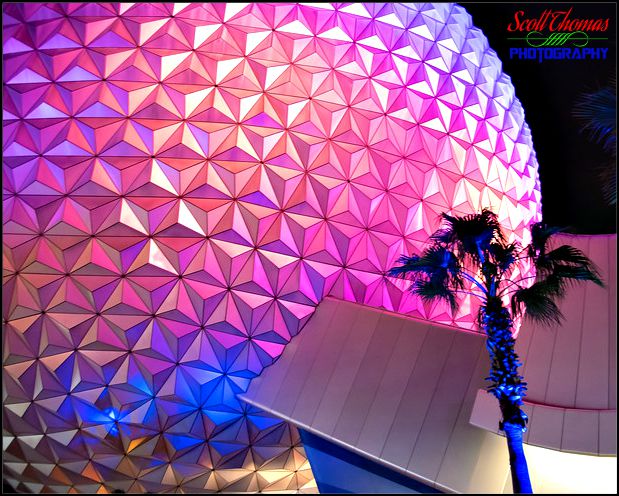 And we're totally suckers for a good photo of Spaceship Earth at night… although those are a bit different with the Leave a Legacy construction taking place at the moment.
Yep, Spaceship Earth really is one of the main things that makes Epcot, Epcot.
What do you think makes Epcot special? Which changes are you most excited to see happen? Let us know in the comments below! 
Click below to subscribe to the AllEars® newsletter so you don't miss any of the latest Disney news!