When you think of Epcot — what do you think about? Is it hang-gliding around the world on Soarin'? Is it enjoying a margarita in Mexico or a steak in Canada? How about strolling through one of Epcot's world famous festivals?
Those things are all what modern-day Epcot is about, of course. But did you know that the original idea for Epcot was a place you could live and work? Let's take a closer look at what Epcot was supposed to be, the way Walt Disney originally envisioned!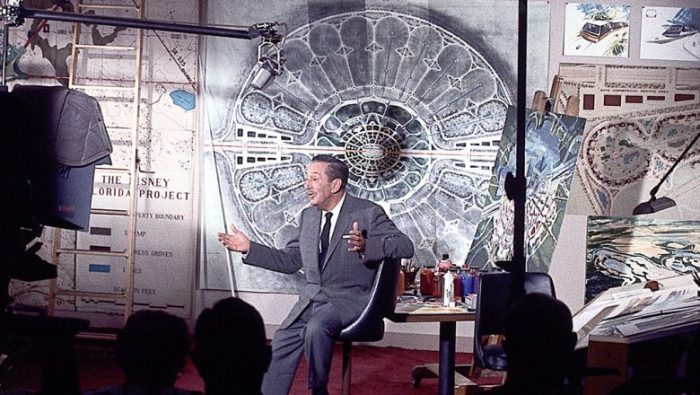 Epcot was originally an acronym that stood for "Experimental Prototype Community of Tomorrow," and it was actually the initial reason for coming to Central Florida. Walt not only wanted to build a larger Disneyland with no space constraints, but he wanted to try to use some of the technology his team had developed in a city. He is quoted as saying,"I don't believe there's a challenge anywhere in the world that's more important to people everywhere than finding solutions to the problems of our cities."
Walt imagined about 20,000 residents in Epcot, and that companies (such as GE) could use it as a testing ground for their latest inventions and technologies.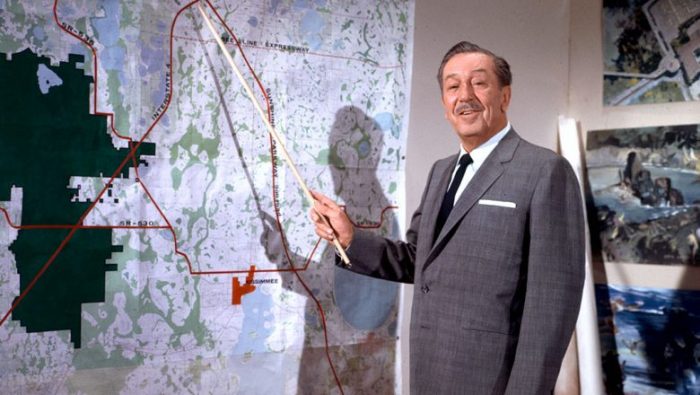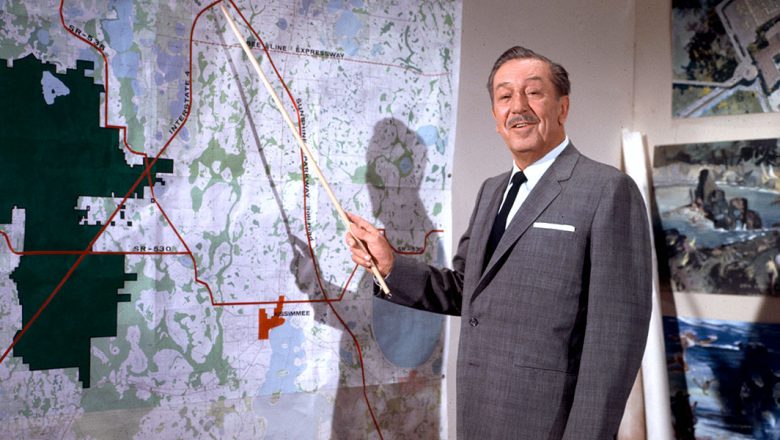 Walt's original idea for EPCOT featured a city center called "Progress City." In progress city there would be pavilions where residents and visitors could learn about things such as technology, the oceans, communication, energy, space, and more. Additionally, there would be a world market, where you could travel around the globe in a day.
Also in the central hub would be the business and commerce districts, as well as high-rise city living. In the very center, a 30-story convention center and fancy hotel would reside.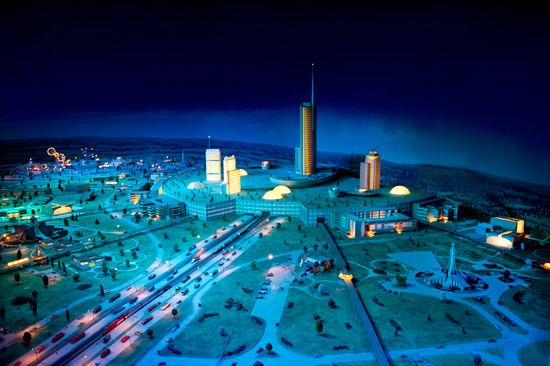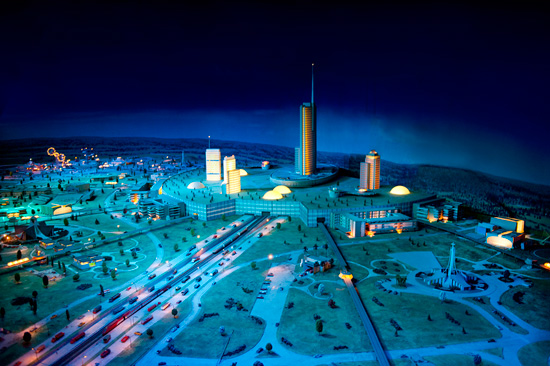 Walt had the idea that surrounding the central hub would be the residential neighborhoods, shooting off like spokes from a wheel. Residents would travel to the city center via monorail or people mover — eliminating the need for cars within EPCOT. You'd only need them if you were travelling in or out of the city. In fact, the majority of deliveries and motor travel would take place on special roads under the city.
Walt even thought about trash in his city of the future. Residents would put it out on the street — but it would be sucked underground and rapidly carried away to be processed.
Additionally, the entire city would be under a climate controlled bubble. You can see this huge model of Progress City when you ride the Tomorrowland Transit Authority Peoplemover in Magic Kingdom.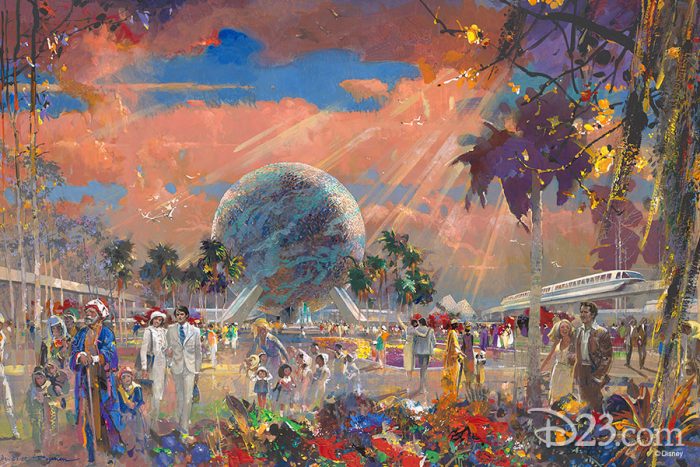 Sadly, when Walt passed away in 1966 the idea for Epcot as a city went with him. No one else felt as though they could carry out his idea of an actual community without him. But the ideas and inspiration for Epcot stayed with the Imagineers, and were the basis for the theme park as we know it today.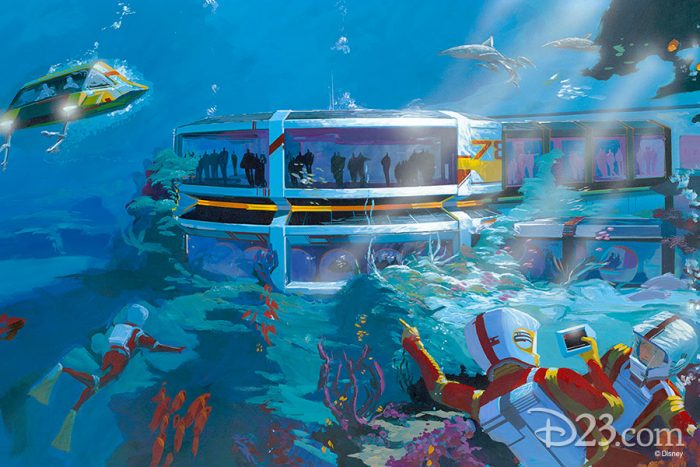 Think about it — a lot of the ideas and concepts Walt wanted to teach in his original idea for Epcot can be found at the park. For example, we learn about communication at Spaceship Earth, the oceans at The Seas, and space at Mission: Space.
Plus the international market has absolutely come to life in World Showcase. There's also a reason the monorail zooms through Epcot instead of just stopping outside the park — it's a symbol of innovation.
And even the trash idea came true — at Magic Kingdom, trash is sucked through tubes under your feet at 35 mph! You can read more about the wonders of Disney trash here.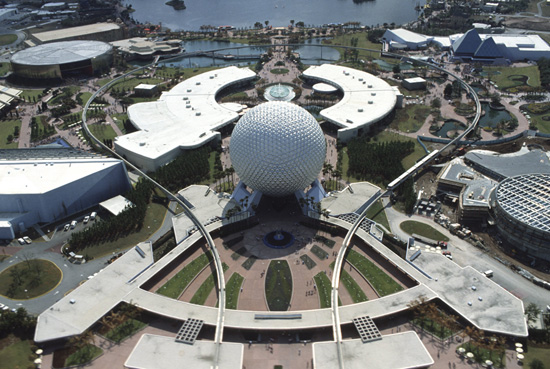 Even though Epcot is much different than it was originally supposed to be, it's still a hub for technology, innovation, and traveling the world. I think it's safe to say, Walt would be proud.
What do you think would be the most interesting part of living in Epcot? What do you think of the ongoing transformation of this park as it heads to Walt Disney World's 50th anniversary? Let us know in the comments!
Join the AllEars.net Newsletter to stay on top of ALL the breaking Disney News! You'll also get access to AllEars tips, reviews, trivia, and MORE! Click here to Subscribe!

Check out our YouTube Channel for reviews, news, information and more!
Click below to subscribe to the AllEars® newsletter so you don't miss any of the latest Disney news!