For this month, we are going to check out each of the European pavilions of Epcot's World Showcase starting with the United Kingdom.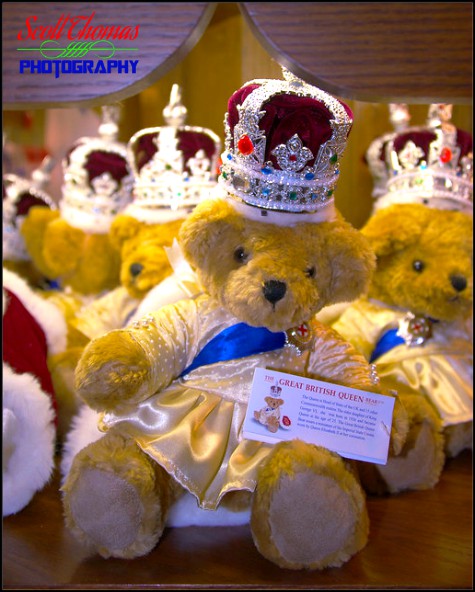 Teddy Bear merchandise inside The Toy Soldier shop at the United Kingdom pavilion.
Nikon D700/28-300VR, 1/60s, f/4, ISO 200, EV 0, 40mm Focal Length.
As you explore the United Kingdom's shops, you will come upon The Toy Soldier full of trinkets, clothing and souvenirs from Queen Bears to The Fab Four and Pooh, too!
Don't forget, Disney's Official Theme Park products are now available anytime at shopDisney! Shop ear hats, collectibles and toys today.