Walking through the Mexico pavilion yesterday, we stumbled across this new hands-on activity that's part of the "Remember Me" La Celebracion del Dia de Muertos exhibit in the pavilion's gallery.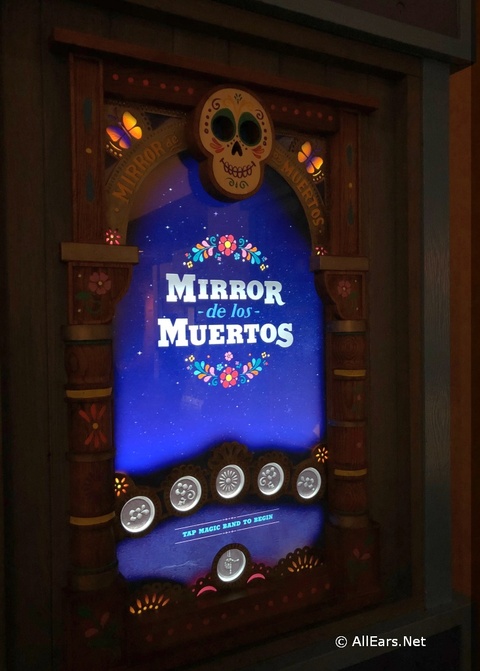 If you've seen the movie Coco, you'll recall that The Day of the Dead, as it's more commonly known in the US, is a two-day holiday with Mexican roots. It's observed November 1 – 2, All Saints Day and All Souls Day. Families set up altars that honor those who who have passed away, decorating the altars with candles, sugar skulls, marigolds, food, beverages and clothes. Skeleton imagery is very prevalent in Day of the Dead festivities and associated artwork.
That's why this new Mirror de los Muertos is so cool. You can turn yourself into a "Day of the Dead" skeleton-like creature, just like those featured in Disney-Pixar's film, "Coco."
To begin, you tap your MagicBand or RFID card on the screen where indicated.The Mirror takes your photo to create your basic skeleton face, then you are given different customizing options. You can add accessories, hair styles, facial paint and more.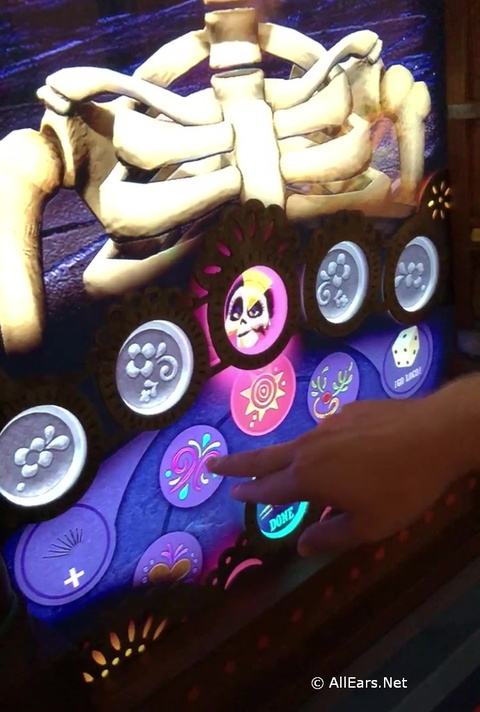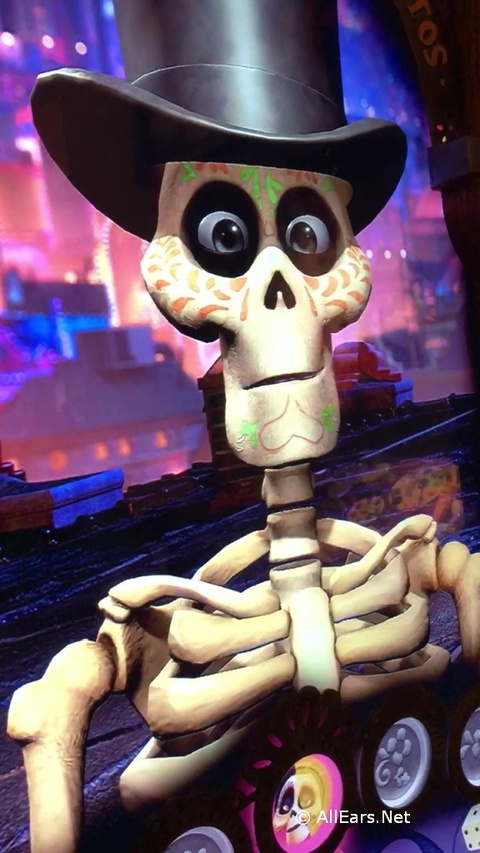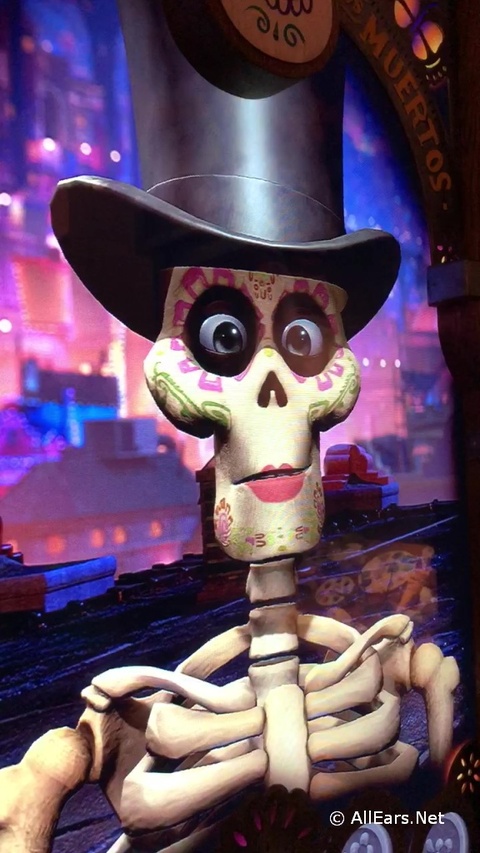 Once you're done, your finished skeleton portraits will be available to download via PhotoPass.
The Dia de los Muertos exhibit debuted in the Mexico pavilion last fall, shortly before Coco opened in theaters, but this mirror didn't appear until recently.
There's no word on how long this exhibit will be here, so be sure to head over to the Mexico pavilion soon to check it out!