Lucky for us Hidden Mickey aficionados, new Hidden Mickey images appear constantly on Disney property, especially when new lands or attractions open or when any area undergoes refurbishment. Thankfully, folks are spotting images that might qualify as bona fide Hidden Mickeys in the new Toy Story Land. Check out the first few photos that follow.
Here's an image that I spotted in the queue of "Alien Swirling Saucers." When you're in the first part of the covered queue, look up toward the ceiling to see these three circles – a light blue 'head' and two green 'ears.' Do you think it's close enough to qualify as a classic (three-circle) Hidden Mickey?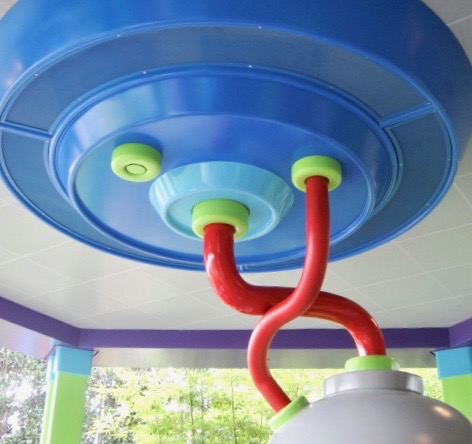 Stand at the order counter at Woody's Lunch Box and study the rear and side walls inside. Various berries painted on the walls come together at times to suggest classic Hidden Mickeys. Any decent images in the next three photos? (Thanks to Attractions Magazine.)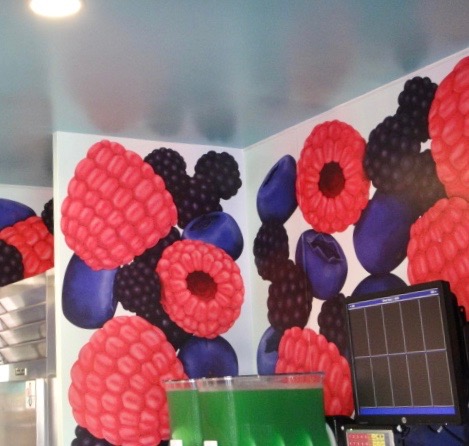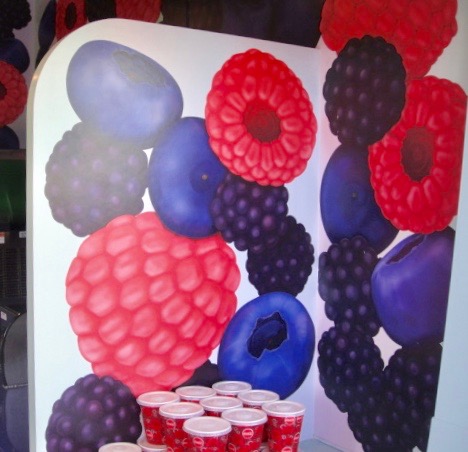 I was checking the status of the classic Hidden Mickey stamped in cement in the Charter Bus area out front of the Studios. I didn't find it – hopefully, it's temporarily out of sight because of the construction going on. However, near the far bench just before the start of the sidewalk to the Epcot Resorts, I stumbled upon this Mickey face etched in cement. I have no idea how long it's been present!
Keep searching!