More specifically, we're taking in the sights along the Gorilla Falls Exploration Trail in Africa. On the opposite side of the bridge from the amazing Jafar rock are other tall rock formations. Take a look at some suspicious images on one of these other rocks.
Directly opposite Jafar, a classic Hidden Mickey might be carved high into the side of this rock. In the middle of the photo, the "ears" of Mickey are whitish, atop the upper part of the "head," forming more of a Mickey hat with ears. What do you think? (Thanks to John Anthony D'Alotto).

Just to the right of the above image, on the upper front of the same rock (sort of like a figurehead on the prow of a ship), do you see a possible frowning face in relief? If so, whose face is it? (Thanks to Austin Scott Marotti).

Near the end of the Gorilla Falls Exploration Trail, you walk beneath this ?? turtle? Did the Imagineers create a turtle here?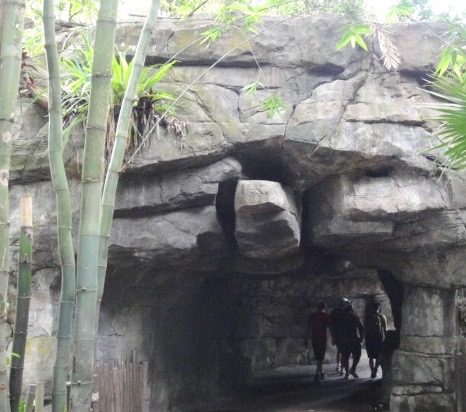 I'd like to show you the current status of this faint classic Hidden Mickey at Disney's Pop Century Resort. It's painted on an outside wall behind the huge statue of Mowgli at the 60's building. I cropped a photo to zoom in on the image. You can just make out the head and ears of Mickey. It's a great Hidden Mickey, fading over time.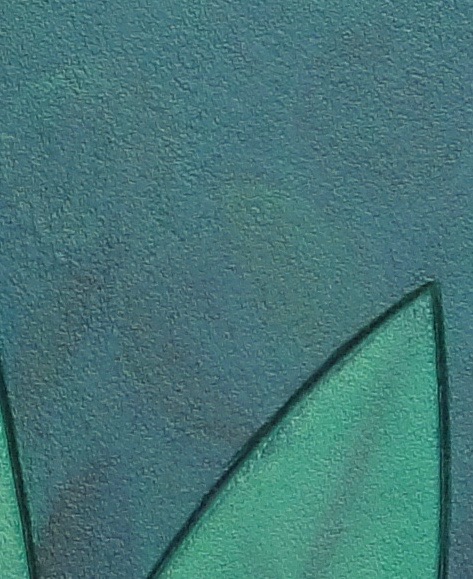 Keep searching!