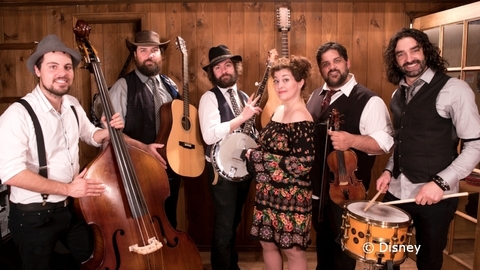 Starting June 13, the Mill Stage at the Canada Pavilion will feature the music of Blueberry Grass Band, who transform French and English Canadian hits into their own festive sound.
Blueberry Grass Band takes its name from the nickname "blueberries," which is given to the people of its home region, Saguenay-Lac-St-Jean in Quebec.
Every member of this six-person band has a different musical background, resulting in a group that uses a variety of instruments — string bass, guitar, violin, drums, banjo and voice.
Blueberry Grass Band has performed in 20 countries as well as on "Britain's Got Talent" and "The Tonight Show with Jay Leno."
Their limited time run ends August 26.