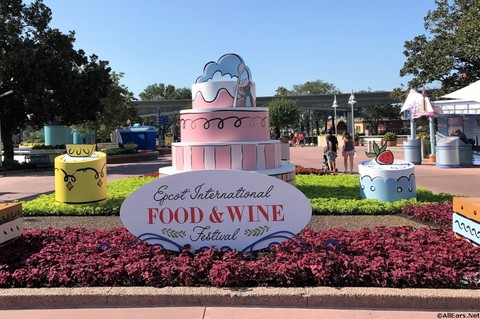 Epcot's International Food and Wine Festival is in full swing and at least one of the pavilions is offering new food and beverage items for you to enjoy — Italy! In addition to the traditional Food and Wine Festival kiosk on the World Showcase promenade, the Via Napoli Donkey Cart and the Pizza Window have new items for you to try.
But first, let's talk about this year's offerings at the Italy Marketplace. There are four food samples ranging in tastes from Crispy Calamari to Cannoli al Cioccolato for dessert.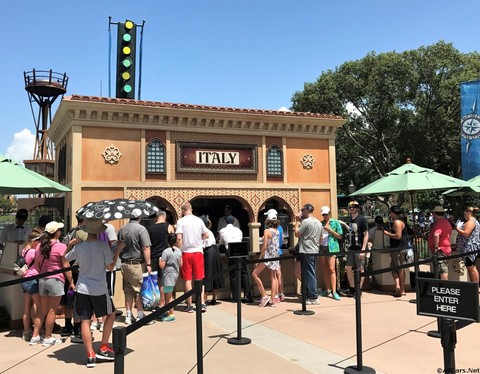 The Crispy Calamari is served with spicy pomodoro sauce for $8.00.
My favorite is the Spezzatino con Polenta – beef stew with creamy Parmesan polenta for $7.50. The beef was tender and the polenta nice and cheesy.
The Absolut Penne is served with vodka sauce and two nice-sized shrimp for $7.00
Last but not least is my other favorite, the Cannoli al Cioccolato – a chocolate covered cannoli shell filled with sweet ricotta, chocolate chips and candied fruit at $4.25. The crunchy cannoli shell and luscious ricotta filling are just like my grandmother used to make — really!
Italian wines and beers are also served at the booth to accompany your food choices.
A stop at the Donkey Cart will refresh your palate with such familiar beverages as sweet Rosa Regale wine, a Bellini cocktail, and bubbly Prosecco. There are also two new tasty cocktails made with the sweetly tart Italian liqueur known as limoncello and it's orange-flavored counterpart, orangecello. I had the opportunity to try the flavorful "Orangecello" cocktail made with orangecello, orange juice, pineapple juice and strawberry puree. Very tasty and not overly sweet!
And wait, there's more! The Seasonal Pizza Window at Via Napoli has reopened for the Epcot Food and Wine Festival.
Among the offerings you will find there is Pizza Bianca, served room temperature with pomodoro, prosciutto, arugula, and mozzarella. I was hesitant at first — I mean, room temperature pizza? But it worked! The flavors all blended perfectly without one single ingredient overpowering the taste. You get a large serving for your $8.75, enough for lunch or to share as a snack.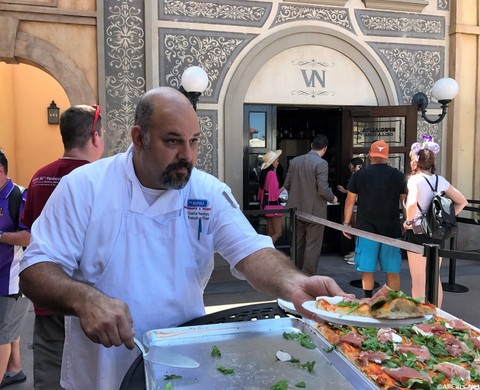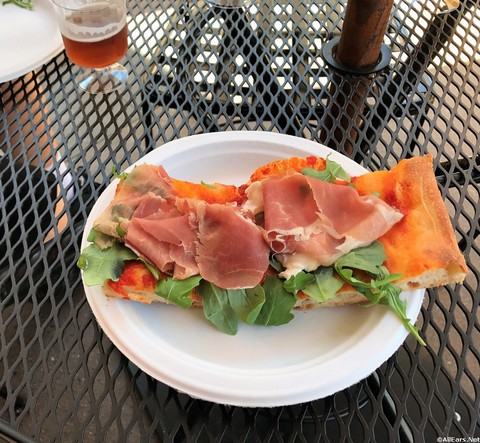 You can also savor the Polpette e Mozzarella Parmigiana, made with hand-crafted beef and veal meatballs, tomato sauce, mozzarella, parmigiana, and sprinkled with fresh basil, served with crostini.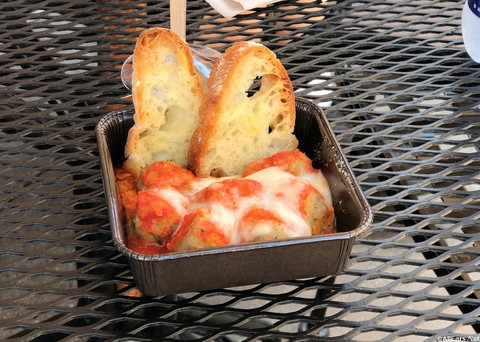 To accompany these rich dishes, enjoy an Italian beer or try the brand-new cocktail, the Limoncello Mule (also available in the restaurant). It's a tasty blend of Wild Sardinia vodka, limoncello, orange juice, pineapple juice, peach puree, lime juice and ginger beer ($14).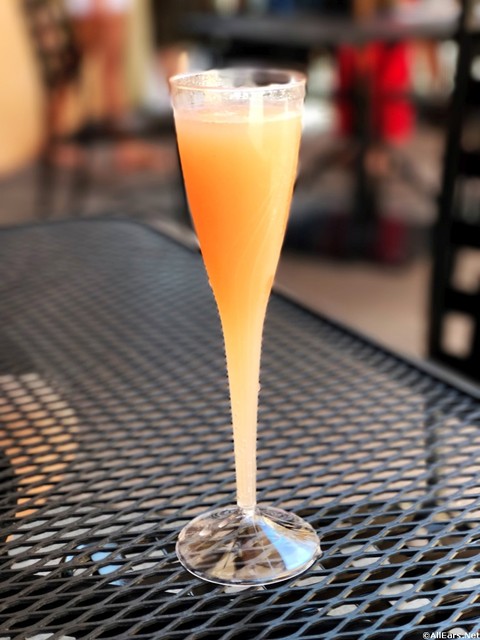 Plenty of "delizioso" new options for you to experience in Epcot's Italy!
Disclaimer: I was an invited guest of Tutto Gusto and Via Napoli, however my opinions are my own.