I stood in line for lunch at Be Our Guest Restaurant in Magic Kingdom's Fantasyland. You guessed it: I waited quite a while in that line, but I did enjoy studying the impressive details around the Beast's Castle. What do you think about this image in the rock wall? It's on the back of the partial wall behind the check-in station, on the left side just as you walk onto the entrance bridge toward the restaurant. Do the three circles make a Hidden Mickey? (Thanks to Katie Allen, Denise Hoffmann, and Rachel).

Off the right side of the middle of the entrance bridge to the restaurant, you can spot these three rocks in the arch of the bridge that supports part of the walkway to Gaston's Tavern. Do the rocks in the left middle of the photo form a decent Hidden Mickey? (Thanks to Brett Weldon).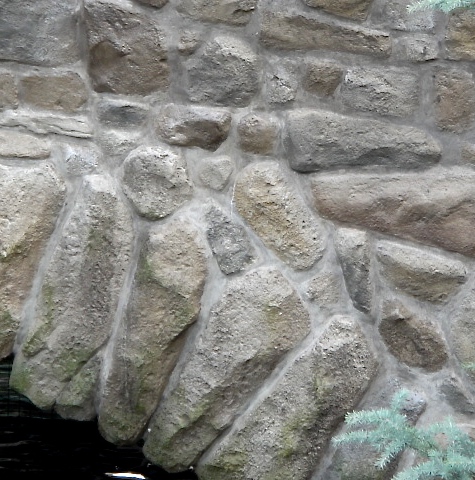 At the right rear terminal as you enter the food order room, take a look at the stack of books. Two images seem to come close to forming Hidden Mickeys; don't you think? One is at the corner of the top book cover, and another is on the spine of the second book from the bottom. (Thanks to Rayanne Johnson).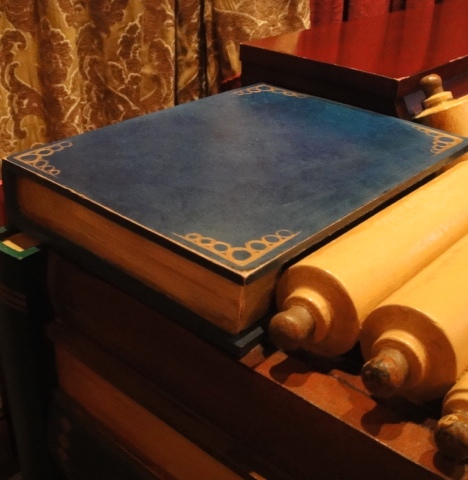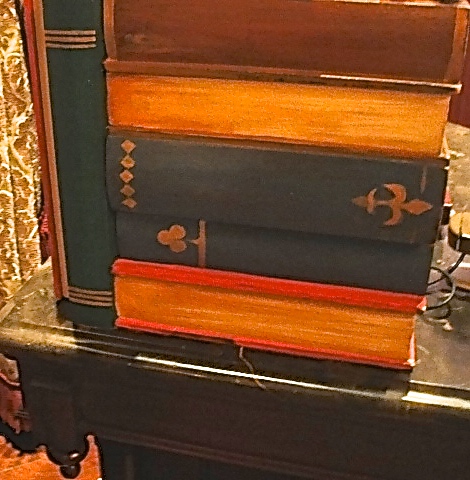 Along the right side of the exit from the Ballroom hangs a tapestry with a unicorn. What about those three flowers at the middle of its neck; a Hidden Mickey? (Thanks to Suzanne Perez).

Many images on Disney Property can look like Mickey, if you stretch your imagination a bit. But some of the images do work!
Looking for more Hidden Mickeys? Have one to report? Visit Steve's website at: http://hiddenmickeyguy.com/