To all who come to this photo trivia game, Welcome! Along the way, the photos can make us relive memories and see details Walt's Imagineers put into everything we love in Walt Disney World!
Judy Simonsen, Lee Anastasi, Vera And Izzy Williams, I added you to the list of winners!
Now for Challenge #365: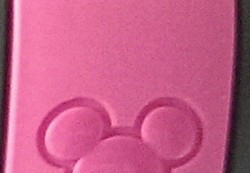 And here's the answer:


Copyright © Erin Blackwell
It's a Magic Band! It's the one on our last trip in June 2014 for my birthday hence the name on mine saying Bday Girl. I have one in blue as well. My husband has a red and a yellow. I took this photo at my house when they arrived.
I adore Magic Bands! I wish we had them in our regular life; it makes everything so much easier.
Daniel Record, Claire Gregory and Beth Mcmeekin, my sisters wish they had purple too! I think – just something I noticed – that the colors represent the Fab Five which is why you don't see other colors. Doesn't mean they can't, but it's just my guest.
Sarah And Chris, I get Ghost Magic Band syndrome when I get home too. The first couple of times I go to spend money or something else like that, I go to tap my band to the green Mickey spot and have to remember I can't do that anymore. Then I grumble that I have to carry ID, keys, and cash again. 🙂
Ruth Woodhouse, my husband and I have some of the accessories like Mouse Ears. I always think of getting a slider and I have seen people wear them. Mary Jo Gallion said she has a shadowbox of it now with Tinkerbell!
Sam Rossman was the first to send in the correct answer! Congratulations to Sam and to all our winners this week! The Kertes Family, Jim & Lorie Sonnen, Ed Elder, Theresa Rucando, Bruce Jones, Linda Ranatza, Kristi Strembicki, Carol Ney, Sharon Pierce, Linda Scrivano, The Double Family, Mike Malampy, Eric Berger, Mary Beth Tarbet, Jerry Felder, Kye Layton, Al & Kerry Ganter, Emily Hudson, Jim Finley, Bruce Hinterleitner, Doug Olson Family, The Strukel Family, James Steele, Adam Modecki, Grumpy's Groupies, Carla C, Annette Nuenke, Becky Nirman, Virginia Pierce, Bill Mckim, Chris, Lyn Johnson, Anne Marie Cronin, Dee Dee Kenney, Tommy Fennell, Vanessa Stjohn , Amy, Ken Daube, Kathy B., Patty Shirley, Diane Tredore, Stacy Lindsey, Eric Johnson, Starr Cookson, Eric Johnson, Dawn Simpson, Gina Sardo , Michele Smith, Christy, Kelly Labrecque, The Reichl Family, Julie, Bob Ruer, Maureen Paone, Thomas Mangano, Elaine Kleinhenz, Mildred Popp, Nicole Hensley, Fiona Knight, Gina Shaw, Matt Dembinsky, Lisa Vecellio, The Gunnels Family, Jennifer Hess, Ellen Sullivan, Trish, Suzanne Denham, Patrick, Erin Loring, Scott Precise, Trish Roam, Mike Walter, Carolyn Como, Vera And Izzy Williams, Brian Koonts, Karen Shyers, Ruben O'meara, Denise Mcculley, Pat Schwier, Barbara Ajak, Tinkerbell Wells, Jessica, Candice Grimes, Crystal King, Nick Cristea , Jamie Fahey, Team Hill, Denise Barry, Duskin Henard, Sands Family, Dave Freemyer, Denise Barry, Christie Corcoran, Sarah Thomas , Mary Dieuliis, Robert Montgomery, Pollyanna Buff, Gabriella, Terry And Matthieu, Kerri, Tracy Davis, Kristin Merkle, Liz Moreau, Jenn, Terry Weiss, Michelle Raimist, Deb Ragno, Les Stewart, Andrew Carrieri, Mike M., Krista Serpi, Deb Ragno, Hunter Armstrong, Hunter Armstrong, Les Whitten, Kristen Funk, Lee Anastasi, Doug Zimmerman, Linda College, Belicia Cullen, Scott Cullen, Ashley P., Gina Falzone , The Fosbenders, Chris Horne, Aimee, Joann Albrecht , Leach Family, Chandra Mccall, Beth Mcmeekin, Liz Moreau, Lori Rienhardt, Joe Timko, Christi Ison, Julie Han, Ed Adams, Olszak Family, Heather Pedulla, The Parker Family, The Rider Family, Todd & Angela Johns, Lorine Landon, Maryann Eckenrode, Tracey Horan, Phyllis, Mary Ann Lamay, Kelly Melody, Melissa Such, Sara Nolan, The Yorks!, Nan Amor, Hazel Mcgimpsey, Diane Dukes, K Beasley, Bob Patterson, Chris Kelly, Anne Heffentreyer, Kris Nixon, Rob Blundin, Annie Snodgrass, Stefanie Vandiver, Jodi Markley, Tom Swan, Christina Trigiani, Maureen Handy, Ronald Delorey , Arlene Vicek, The Long Family, Jacquelyn Law, Peg Reading, Ken Clark, Karen Schlumpf, Gina Smith, The Emich Family , Richard Beverly, Pat Morin, Vicki Britt, Paul Moore, Tim Johansen, Hobbes And Snorky, Kris Blamphin, Steve Knapp, The States Family, Patty Carty, Ellie Argaluza, Robert Wescovich, Erika Loboda, Cindy Pink, Carrie Kenney, Jeremy Hardy, Ken Jobin, Jan Rosato, Leslie Siems, Jason Hocker, Chris Deacon, Kevin Jones, Susie Howard , Dennis & Kimberly O'reilly, Kerri Coggins, Robert Hildebrandt , Robert Hildebrandt , Andrea Kruszewski, Andreas Beer, The Tisdale Family, Shellie Mathias, Judy Simonsen, Caitlin Lewis, Mario Grasso, Antoinette Leblanc, Andrew Swiatowicz , Susan Higginbotham, Vicki Edwards, Karen Adamakis, Evald Olson, Mike Mondoux , Angela Fennell, Claire Gregory, Sharon Powell, Ingrid Michel , Toni Lockwood, Anastasia Macneil, Dawn Bach, Susan Doucette, Carol Collins, Cathy Derecola, Jodi E Cook, Gloria Martin, Jonathan Ward, Linda Merritt, Cathy Adams, Reagan, Brian Richmond, Sarah Williams , Caryn Schill, Maryann Romagnano, Larry Sprenkle, Ruth Senecal, Brenda Strohmeyer, Smitty, Laurie Walker, Megan Krainski, Deb Gallo, Megan Hayes, Chris Joyce, Jairo Caso, Sandie Albrecht, Theresa Maradei, Michelle Palazzo, Lori Smith, Melissa Chittum, Sandy Weiss, Diane Curfman, Team Bonnie Sue, Kyra C., Jeff Blank, The Otts Family, Wendy Snelgrove, Jen Peterson, Stephanie, Nick Rishe, Erin Hammer, Kristyn Scibienski, Cheryl Costello, Wayne Chadourne, Karin Estaphan, Colleen Denoia-grace, Chris Bauman, Cameron Lange, Cathy Connors, Sarah And Chris, Linda Wilham, Linda Wilham, Janet T Thorn, Chuck Everson, Paul Ignudo, Jr., Cris Weikel, Ruth Woodhouse, Heather Sabatino, Mike O'brien, Andrew Pettit, Bonnie Tulenko, Jeremy Reichelt, Kristan Bertelmann, Mel Odonnell, Jim Logue, Maureen Tavrell, Karen Aguiar, Jenny Brennan, Karrie Duffey, Hillary Waldroop, Christopher Hall, Karen Bellamy, Matthew Frey, Marion , Karen Costa, Karen O'brien, Mark Proper, Shannon Murray, The Holmes Family, Katherine Peak, Brian Grabowski, Terry Fleming, Kim Furnell, The Patterson Family, Dan Cunningham, Matthew Jadro, Lynn Smith, Margaret Hodges, Betsy Moquin, Scott Greenbaum, Matt Earl, Danielle Murgia, Mark Grosso, Leslie Krysinel, Kathryn Broyles, Pam Tees, Dave Carriere, Hughes Ellis, Jenn Steele, Renee Hardiman, Kelly Sroka, Deanne Jacobs, Murr Family, Tina Gould, Mike Cerce, Ron Harper, Ashley Collins, Roxanne Kliebert, Darrell Shortt, Allison Walker , Gary Drake, Ed Hogan, Ilene L., Linda Lundsten, Kay Moss, Diane, Donna Frank, Timothy Gallant, Ldp, Chloe Mayhew, George Mundy Jr, Alice Kanr, Nancy Crossman, Lisa Lee, Lisa Lee, Kathryn Hughes, Tricia Noble, Randy Thomas, Jennifer Harmon, Matt Holley, Louise Barton, Brian Gallant, Tricia Petty, Jennifer Toto, Bob Hendrix, Scott Sangston, Shelly Borella, Dave Wang, Rachel Hoover, Ken Rhinehart, Sara Holloway, Deborah Wolfe, Susan Gross, Russell Lake, Carri Marotto, Carri Marotto, Erin Rix, Mary Jo Gallion, Daniel Record, Mickey Eckert, Chris, Gretchen And Katie Barnes, Jo Ann Bailey, Debbie Williams, Kelly Sieracki, Barb Seper, Ryan Filiater, Sheila Bagg, Jane Johnson, Brian Mcwithey, Mckenna Creese, Paul Dickson, Brandy Waldrep , Tom Koval, Robert P. Flaherty, Kari Clark , Joseph M. Zafia, Vanessa Gordon, Barb Welshhans, Amanda Garrett, Lowell Swanson, Maryann Daly, Barry Sklenar, Sherry Trapp, The Buffalo Barneses, Tom Higbee, Jean Bussell, Barclay Bakkum, Misty Poe, Eric Enli, Angie Johnson, Bill Cudney , Stacy Guarracino, The Wostrels, Amy Smith, Patti Mccaffrey, Walter N. Clark, Schuyler Etheridge, Robin Meredyk, Lizanne Fisk, Danielle Harsley And Agnes Ciotti, Jackie Graebel, Gallagher Family, Jennifer Boyden, Josh Weiss, Mike Haeberle, Amy Fleming, Margie Larmon, Laura Wotycha, Mary Ferguson, Pam Lorenz, Lynn M Romanick, Kim Walker, Denise, Patricia Clevenger, Patricia Clevenger, Tommy Montgomery, and Kelly Feeko!
__________________________________ _____________________
Challenge #366 Where in the world is this?
Back into the parks!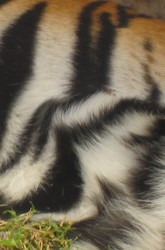 Do you know? Do you have a guess? Please send in your answer, before the end of the day on Thursday, January 29th, by clicking on the blue box below. Please do not post answers using the Feedback Form link at the bottom of this post.
See you soon, Players!


_______________________________________________________________________
Everyone who sends in a correct answer to a Where in the World Challenge this month will be entered in a drawing at the end of the month for some special AllEars® goodies!