Check out these images in various lands in the Magic Kingdom. Some are convincing to me as Hidden Mickeys; others are, well, maybe a stretch? Along the inside Standby entrance queue of the Seven Dwarfs Mine Train, you'll pass this sign: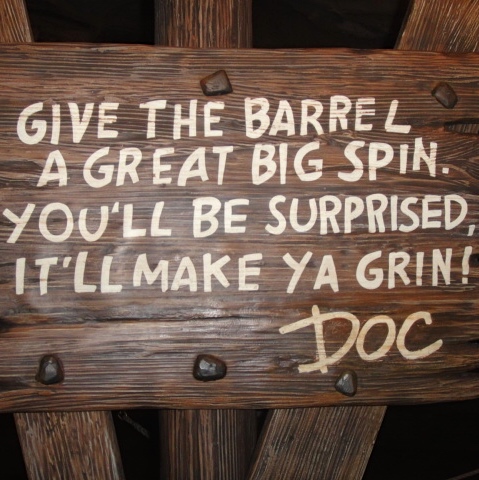 Look for gems, embedded at the tops of the barrels, that sometimes line up to form classic Hidden Mickeys. Like this one (Thanks to April Beisser):

Along both entrance queues (Standby and FASTPASS) of Splash Mountain, a Mickey sticker has been placed on an overhead light cover. Find it just past the area where you can see the Walt Disney World Railroad train. I think it will be in place for a while! (Thanks to Jackie Kushnier, and John Anthony D'Alotto).

A children's play area is along the outside exit area of Splash Mountain. Three logs stuck to the outside of the crawl space form a classic Hidden Mickey on its side. (Thanks to Tyler Glynn).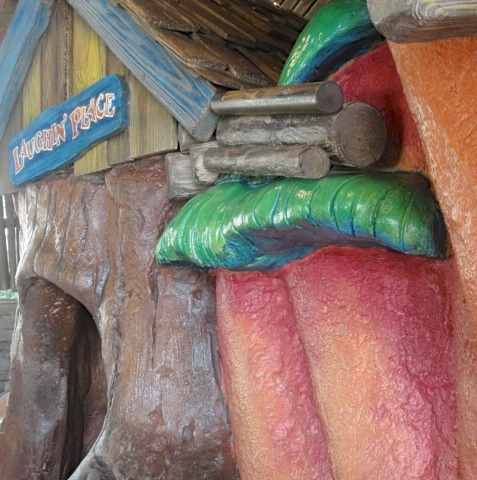 What about this image in the small rocks on this map on a wall toward the end of the entrance queues of Big Thunder Mountain Railroad? Is there a Hidden Mickey at the lower part of the rocks? (Thanks to Cheryl Costello).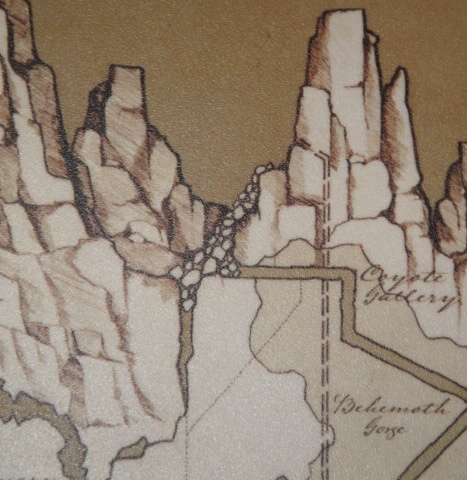 Here's a pretty good image on a map on a wall, about halfway along the Standby entrance queue of Jungle Cruise. Three dark circles form a classic Hidden Mickey tilted to the right. (Thanks to Deonna Hores).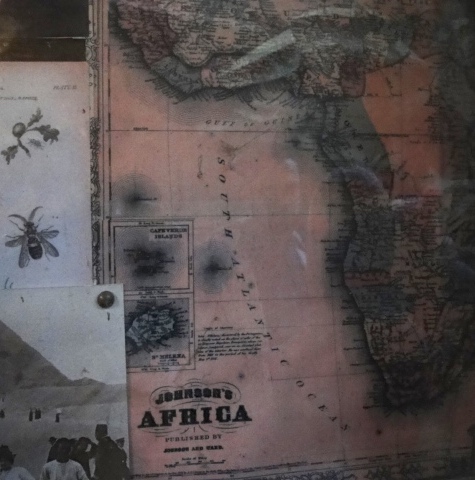 Thanks, Disney, for all the great Hidden Mickeys!
Looking for more Hidden Mickeys? Have one to report? Visit Steve's website at: http://hiddenmickeyguy.com/