On the DisneyParksBlog live chat 10/15/2012, Creative director Chris Beatty shares new insights into the creation and final design of Be Our Guest Restaurant.
"Of all the videos we've released through the Disney Parks Blog, this is my favorite one. I think it really captures the three Imagineers and their love of building this and giving this to our guests."
The West Wing is meant to feel like any minute you're in there that the Beast could come busting in the door. There's a sense of foreboding to the room – the ambiance is very dark and heavy and it really takes on the personality of the Beast. You get this sense that you're trespassing in some place you should not have been. It's probably the most magical of the three rooms.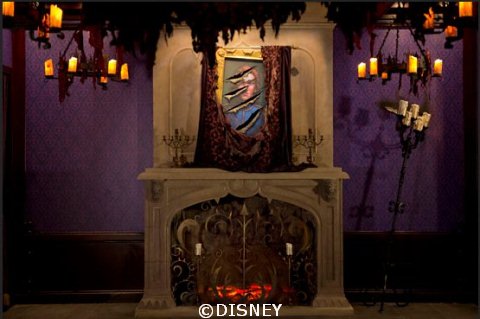 Here you'll find the Enchanted Rose, which sheds its petals in a great illusion that brings it to life. There's a moment when you hear the storm rolling in and we hear the lightning get closer and closer, and when the final petal falls, you get this really great effect when the portrait turns from the prince to the Beast.
Early in design, we wanted to celebrate Belle & Beast's love and the moment they danced in the ballroom in special way. In Maurice's Cottage, the mirror was a gift given to Maurice by Beast so he could visit Belle anytime in the castle. We reversed this idea in the Rose Gallery, where Maurice gave Belle & Beast a music box to celebration of their love for each other. If guests look closely somewhere in Maurice's workshop, they'll see the maquette and drawings he used to build the music box.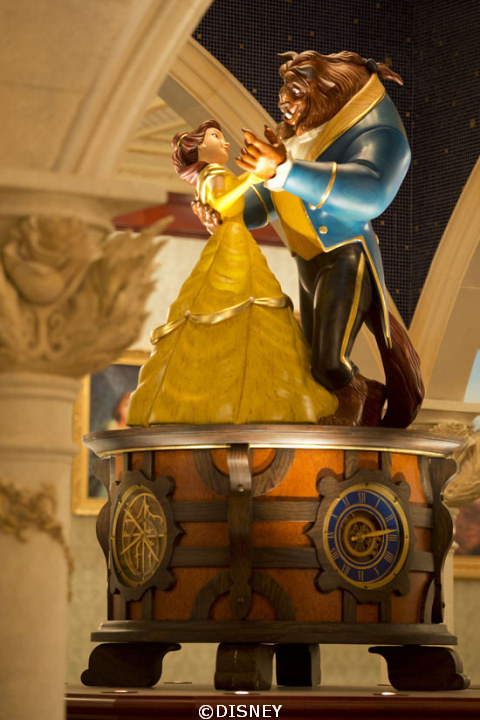 The Disney Parks Blog also announced during this live chat, they will host a Be Our Guest Meet-Up (with an appearance by Walt Disney Imagineers) at the restaurant on the evening of Nov. 17. The event will be open to a select number of Disney Parks Blog readers, and a confirmed RSVP will be required to attend. The opportunity to sign up will take place in November, so keep your eye on the blog for more.