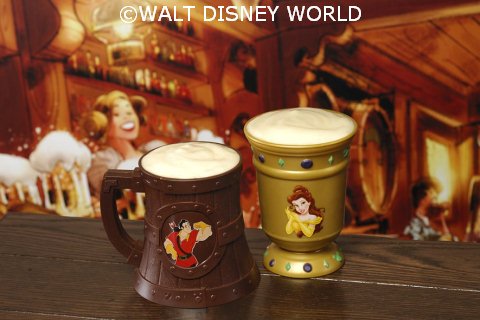 A New Brew for Gaston's Tavern!
New details have emerged from Disney regarding Gaston's Tavern! The quick service restaurant has a new brew called LeFou's Brew. It is no-sugar added frozen apple juice with a hint of toasted marshmallow, topped with all-natural passion fruit-mango foam, served in souvenir steins and goblets.
If you've been out to Cars Land in Disney California Adventure, it may taste familiar to you. The brew made its debut out there at the Cozy Cone.
Gaston's will be a comfy lodge in the French countryside and provide a respite from the hot sun (or rain).
One of the items that will be served all day are warm, gooey cinnamon rolls.
Stay up to date on all the Fantasyland Expansion News!