I wanted to check out a Hidden Mickey in the Japan Pavilion. It appeared a few months ago, formed by rocks in a pond near Katsura Grill. On my way to World Showcase, I stopped by Test Track, which is closed for refurbishment. GM is showing off a few cars in front of the walled-off Pavilion.

I sat in the Camero as a kind Cast Member took my photo. This car swallowed me up!

I enjoyed the Mariachi Cobre music along the lagoon waterfront at the Mexico Pavilion.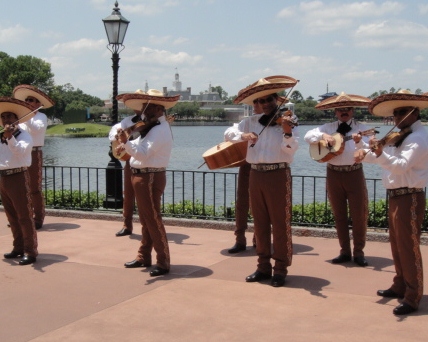 The "Sounds Like Summer" tribute band concert series is going strong at the America Gardens Theatre. The "Stayin' Alive" Bee Gees band is awesome!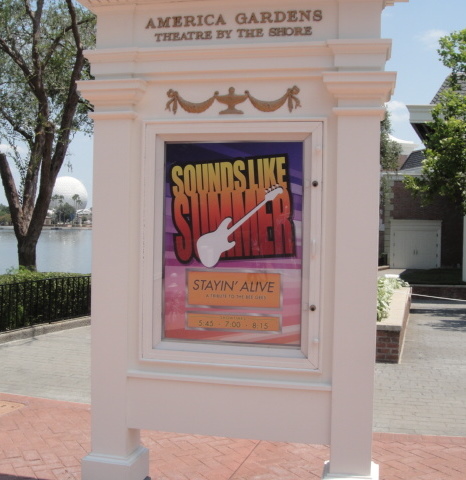 I've been a fan of the Beatles from way back, so I visited the Toy Soldier shop in the United Kingdom Pavilion to admire the merchandise honoring the Beatles 50th Anniversary.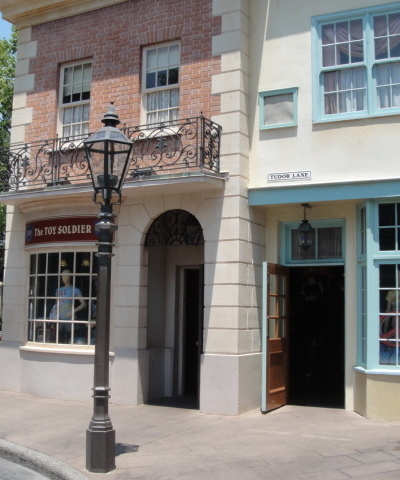 I noticed the Abbey Road album cover in a display window of the store. I visited London years ago and walked across Abbey Road in the same spot!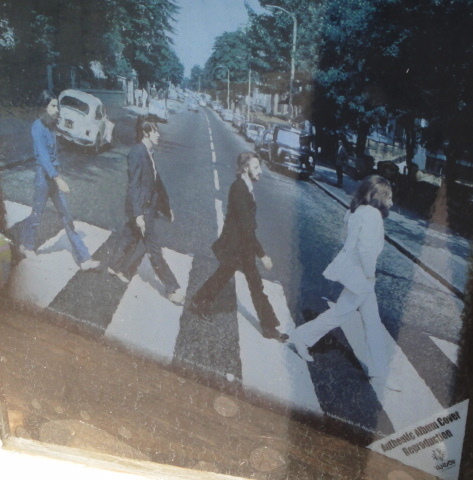 Sadly, the rock Mickey image in the Japan pond has disappeared. This current rock formation doesn't look like Mickey to me; the "ears" are way too small! As you know, some Hidden Mickeys don't last.