We love meeting some of our favorite characters in the Disney parks.
There are TONS of characters meet and greets all around the Disney World parks, and we've got some tips on how to handle meet and greet anxiety in the parks if you ever need them. While we were walking around EPCOT recently, we noticed that there was a meet and greet happening that we were NOT expecting.
In the UK Pavilion in EPCOT, you can find TONS of Twinings tea, which is a super popular brand all over the world. Well, if you've ever wished you could meet someone from the family who helped create the tea, you can get kinda close!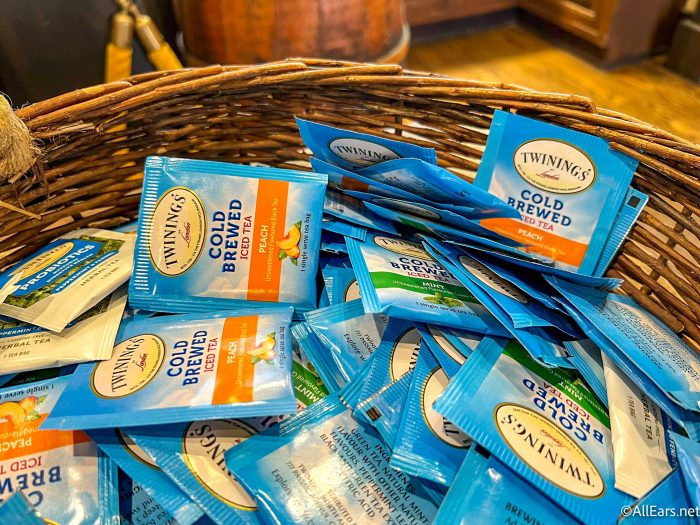 Today in EPCOT, we spotted a sign that said Stephen Twining, a 10th-generation Twining family member, is greeting guests in EPCOT.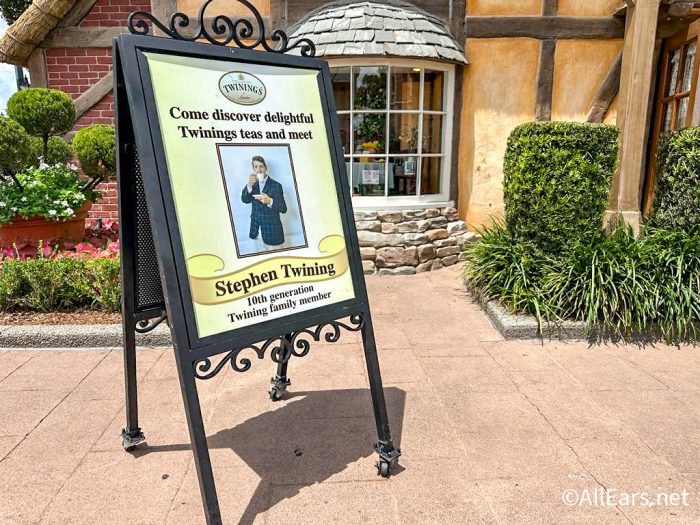 You can meet Stephen July 15th and 16th from 12PM-6PM each day. You could ask him to sign a tea box for you, or just ask him what his favorite tea flavor is — the possibilities are endless!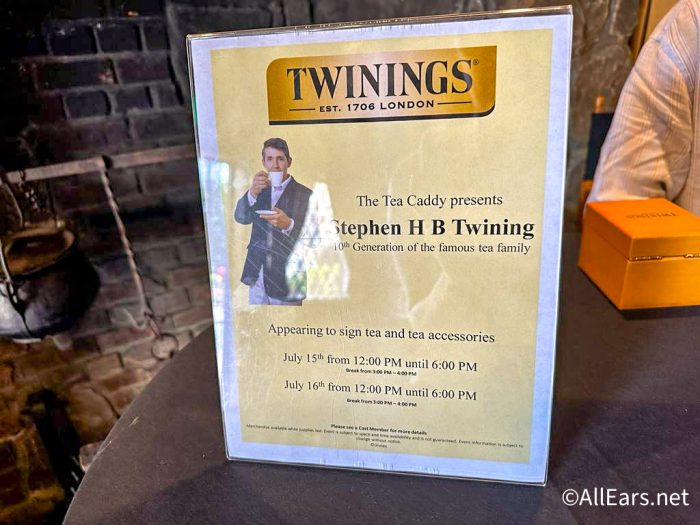 Not sure what to wear to your EPCOT outing? Check out AllEars Style for a few ideas!
As always, stay tuned to AllEars for all the latest Disney news!
What's your favorite Twinings tea flavor? Tell us in the comments!