TRON Lightcycle / Run opens officially on April 4th, 2023, but you can get early access to the ride right now through its soft-opening period.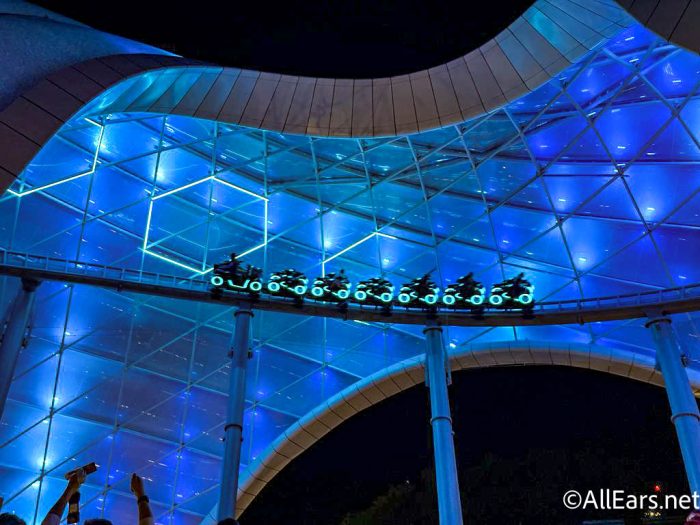 But what if you don't get a virtual queue spot and don't want to buy the Pay-Per-Ride access, does that mean you can't experience the TRON ride area at all? Not necessarily…but you'll need to know this info.
For quite some time, the entire area around the TRON ride has been roped off. Only those with special preview access have been able to go in it. BUT today — March 21st — things CHANGED.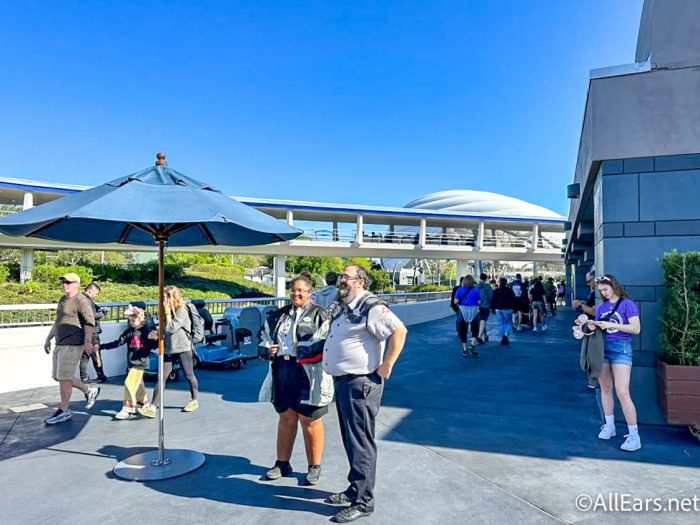 Previously, some Disney Cast Members had indicated that there was a possibility that some of the area surrounding the TRON ride could open to the general public and now part of it has!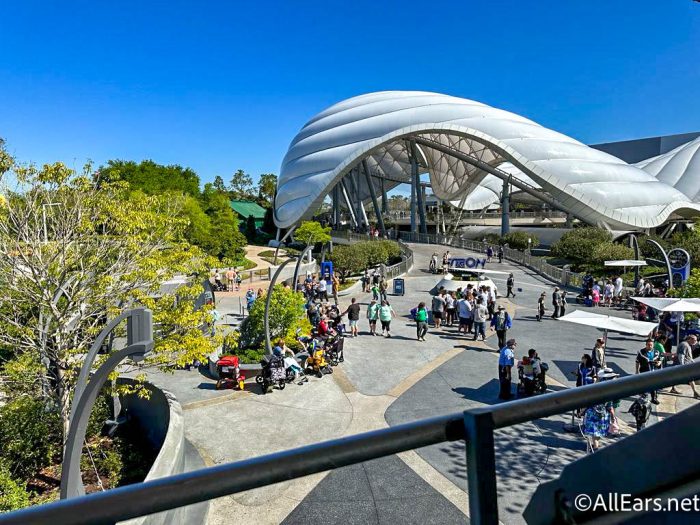 If you're in Magic Kingdom today, you can actually walk past the updated Tomorrowland Launch Depot store (which is still closed)…
…and over to the front part of the TRON ride area. You'll be able to catch a glimpse of the Virtual Queue and Lightning Lane sign…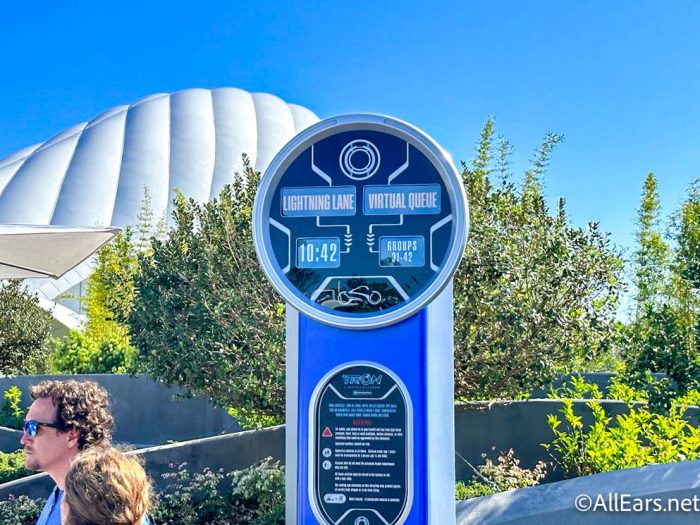 …pose for a photo op in front of the TRON sign…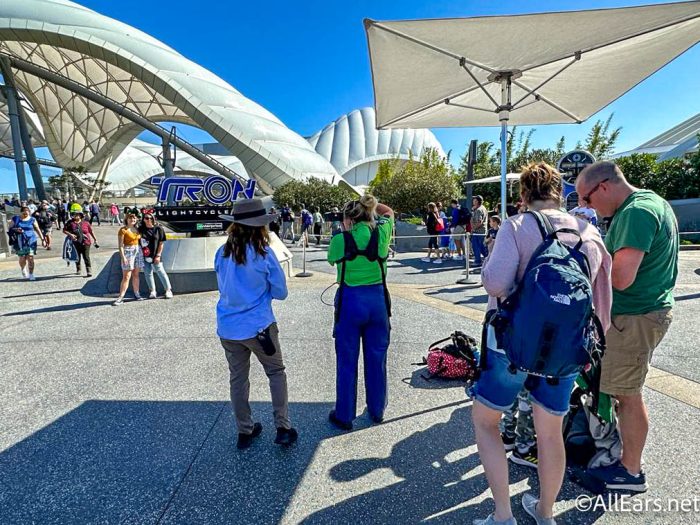 …and even order all kinds of snacks from the NEW Energy Bytes snack booth!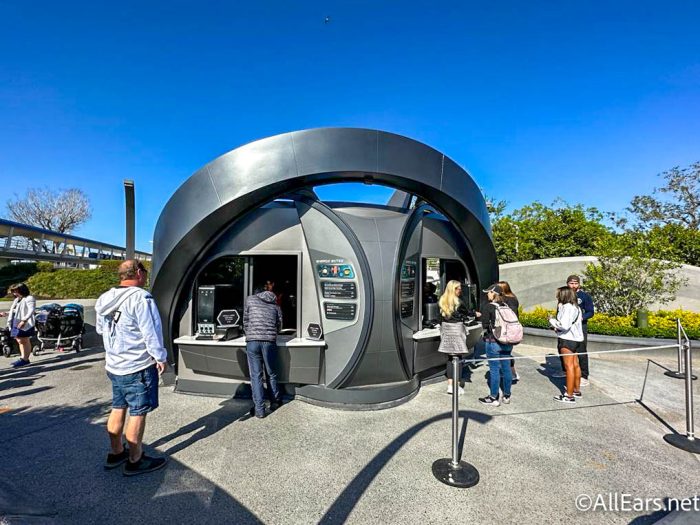 So even if you don't get the chance to or don't want to go on the TRON ride itself, you can still get some futuristic food, grab a cool photo, and just explore some of the front space near the ride.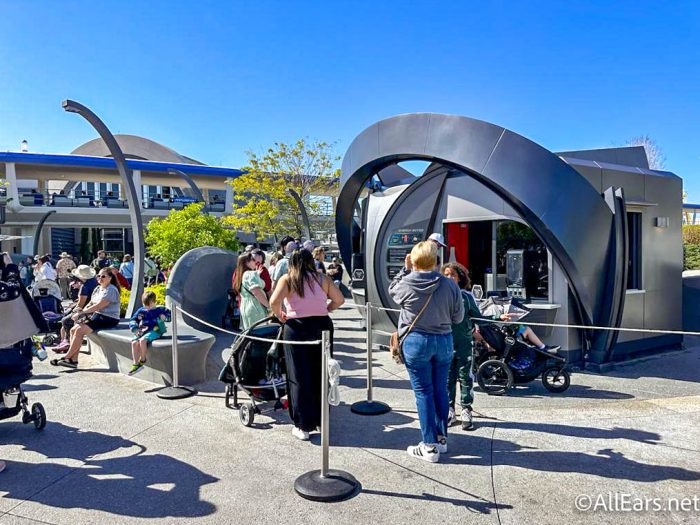 Keep in mind, however, that part of the ride area IS still roped off, so you are limited in terms of what you can see and access. But it's still great that part of the area is now accessible to all guests (regardless of whether they have a virtual queue spot or Lightning Lane or not).
Note that this is what we experienced on March 21st, but this situation could change so check to see what it's like when you visit. For more TRON news, see our posts below, and check back for the latest updates!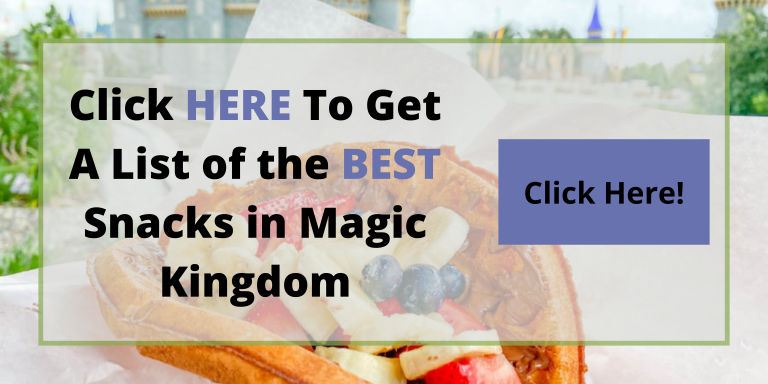 Are you going to grab some snacks or take a photo near TRON? Tell us in the comments!