TRON coaster construction, updates at EPCOT, work on the Journey of Water, Inspired by Moana attraction, hotel refurbishments, and MORE — the construction projects around Disney World do not stop!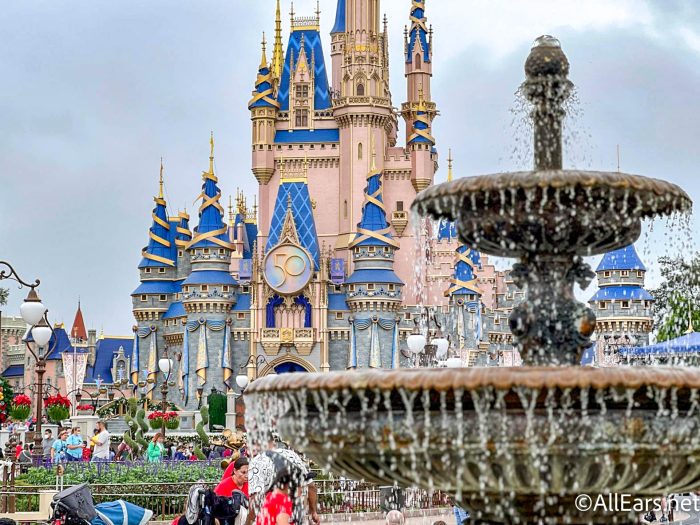 And while we were walking through Magic Kingdom recently, we spotted MORE work being done.
It looks like one of Magic Kingdom's beloved mountains — Space Mountain — is getting cleaned up!
Hellooooo human 👋 up there working on Space Mountain! pic.twitter.com/S6oWhYnveh

— AllEars.Net (@AllEarsNet) February 1, 2023
We noticed some Cast Members who appeared to be pressure washing the upper part of the ride building on January 31st and saw more work being done on February 1st.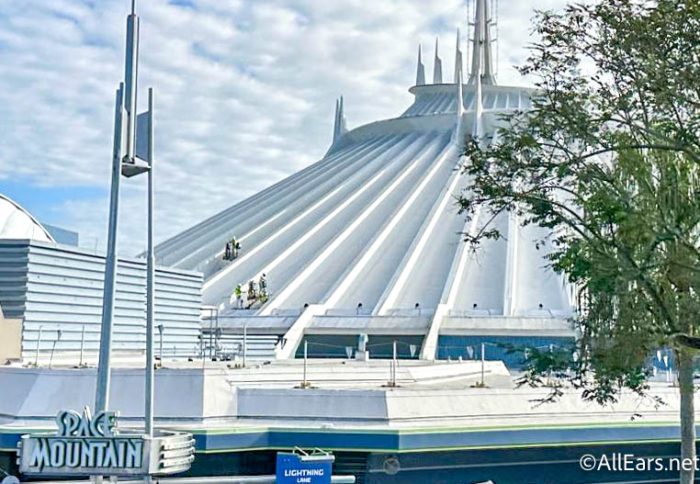 We spoke to one Cast Member who said that the crew up there was likely cleaning the building. The Cast Member indicated that this is relatively usual behavior and that they go up there every once in a while.
Another Cast Member seemed to confirm the cleaning activity and shared that they are up there reportedly to get rid of some of the dirt that has been coming up with all of the TRON construction.
Speaking of TRON, things are moving forward in that area.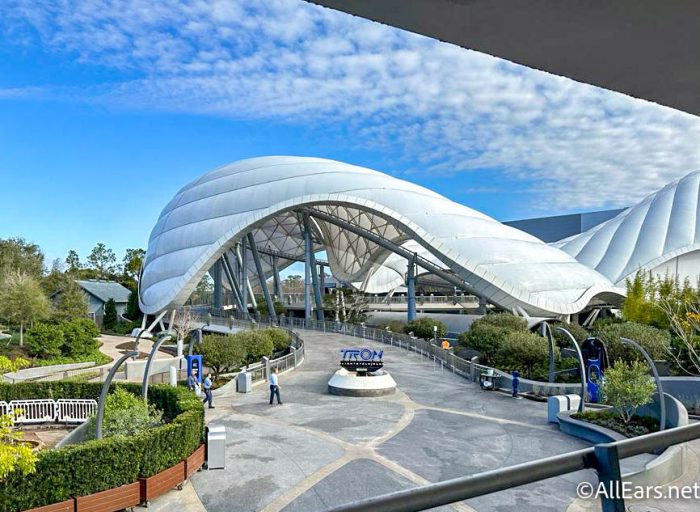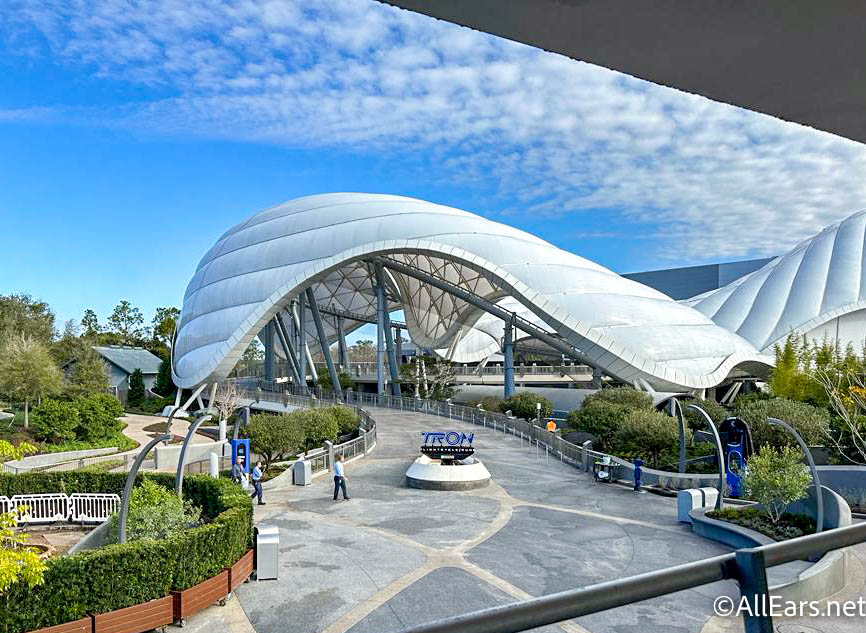 With the April 4th opening date approaching, we're starting to really see the space come together. There's signage up in some spots…
…and other details to look for, though some spots are still a work in progress.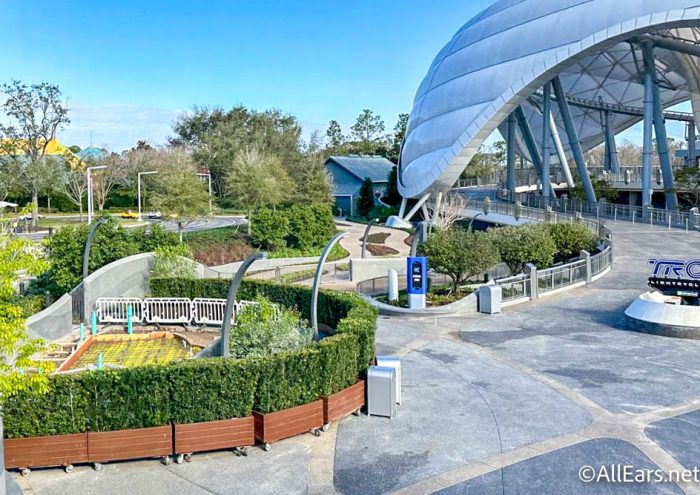 But wait…there's more! Remember that during this time the Tomorrowland Light and Power Co. store (the Space Mountain gift shop) is closed.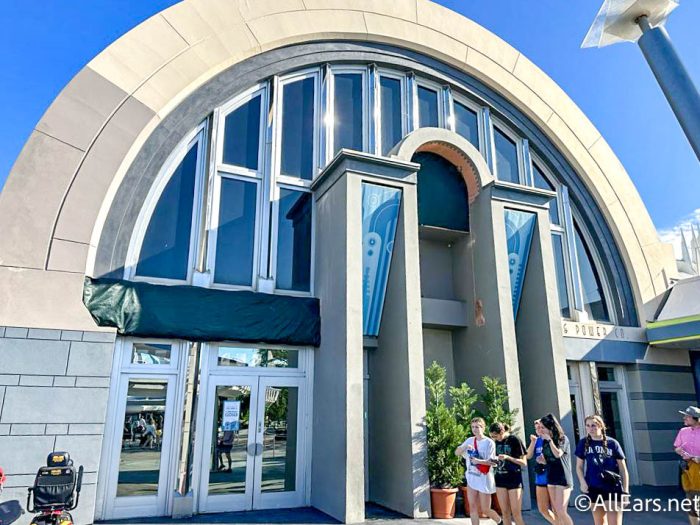 We spotted some individuals working on this building recently too. We'll continue to keep an eye out for more updates as this work in Tomorrowland takes place.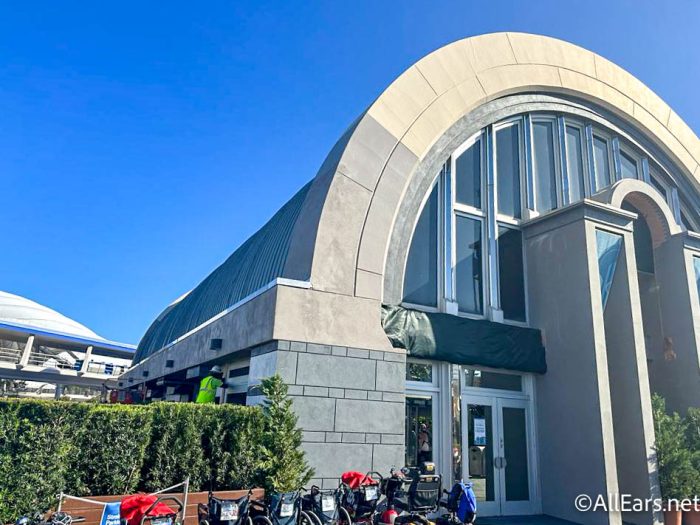 Keep in mind that another mountain in Magic Kingdom is also being worked on —Splash Mountain has permanently closed and is in the process of being transformed into Tiana's Bayou Adventure. Construction walls now surround the attraction. When we visited on January 31st, they simply had one design on them (with the Southern Dome Salt Company designation)…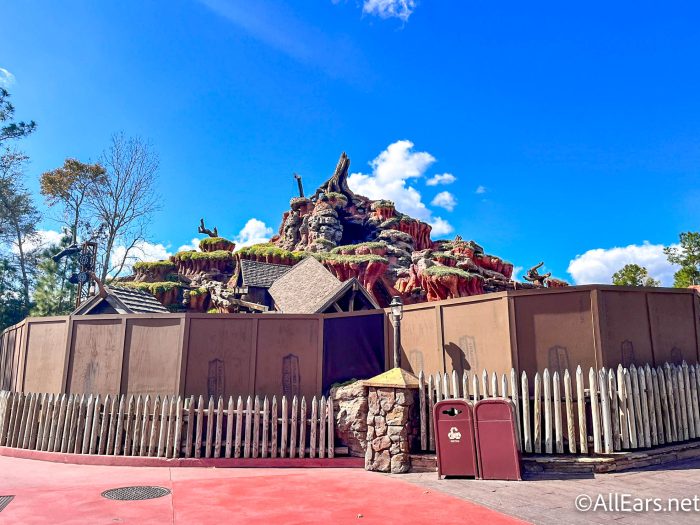 …but now the walls feature another design on them for Tiana's Foods!
Construction is in full swing to transform Splash Mountain into Tiana's Bayou Adventure, and there's some new signage on the construction walls by the ride! 🚧👑 pic.twitter.com/LcXsglY02z

— AllEars.Net (@AllEarsNet) February 1, 2023
This ties into the storyline of the new ride.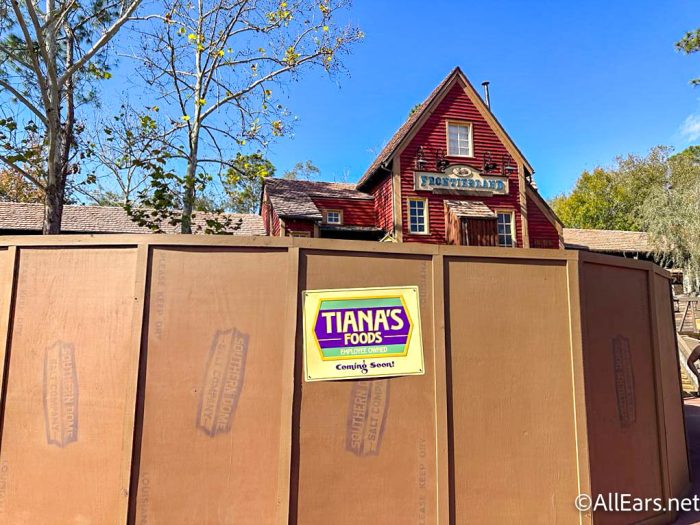 Basically, Tiana has a new business endeavor called Tiana's Foods — it's an employee-owned company. She and her employees work to make food products that'll help the community. She purchased a salt dome for the Company (this is the new "mountain"). You can actually see details that refer to her food company in the model for the attraction that was shared at the D23 Expo in 2022.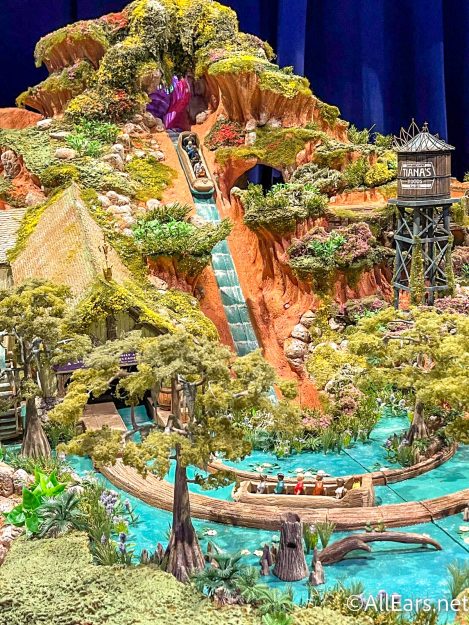 Additionally, much of the ride has been drained of water, and you can see some construction equipment is already onsite.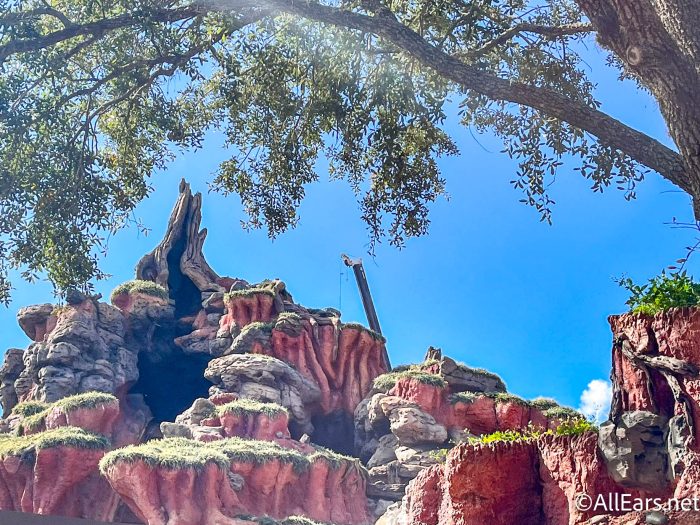 While the playground near the ride remains open for little ones to enjoy, the Laughin' Place sign that once was here has since been removed.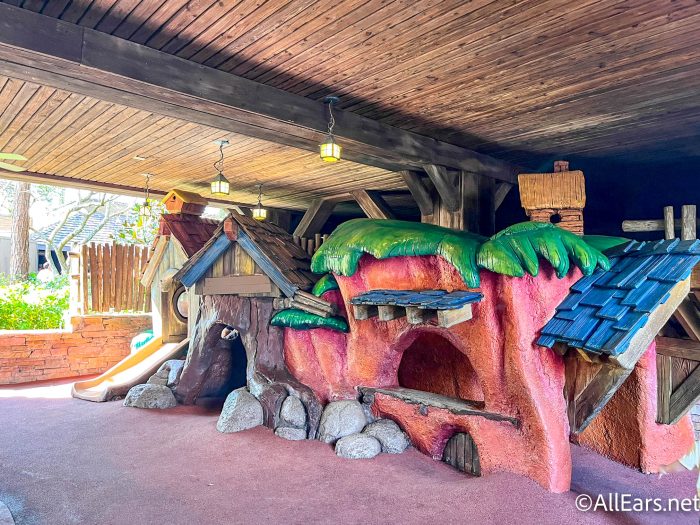 Pressed pennies themed to the ride are still available near the ride (one is by the bathrooms and another is by the playground), there's no telling how long these will remain available, so be sure to get them while you can!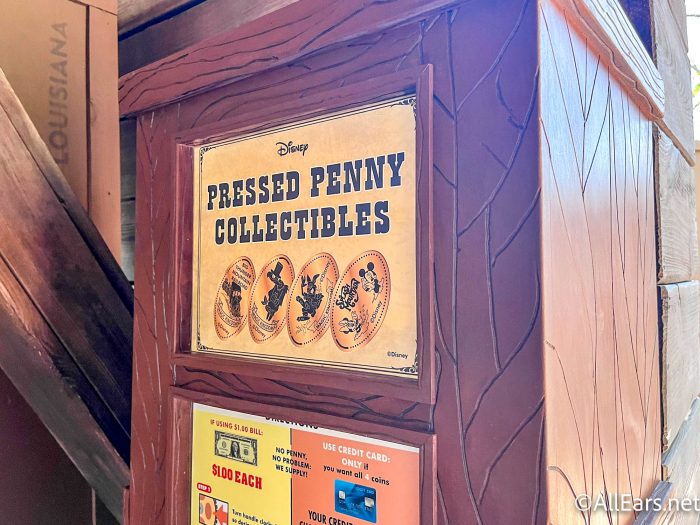 Stay tuned for more updates from Magic Kingdom and beyond! And see our video below for a FULL tour of the park.
What do you think about all of the changes coming to Disney World? Tell us in the comments.