It's official — Splash Mountain has closed completely at Magic Kingdom, and next year, we'll have Tiana's Bayou Adventure in its place.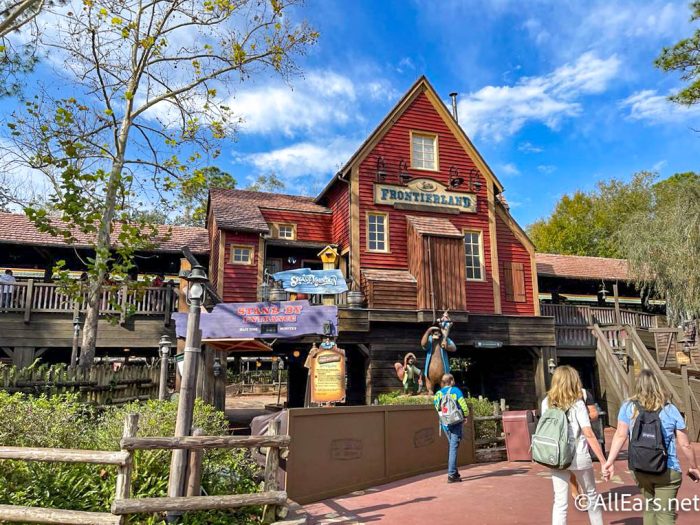 Yesterday, fans flocked to the ride for its last day, causing high wait times and heavy crowds. Today, both the ride and its gift shop are blocked off by construction walls. However, there's still a ride souvenir you can pick up in Frontierland!
Even though the gift shop at Splash Mountain is closed, there are still pressed penny machines available nearby! One is located by the Frontierland restrooms, and one is located by the play area.
These machines have Splash Mountain character designs available for $1 each. That's one cheap souvenir!
So if you missed out on picking up a commemorative souvenir for the ride's closing, you're not out of luck yet. You might want to hurry though, it's unclear how long these will be available.
We'll keep you updated with more details on the Splash Mountain construction, as well as any information that's released about Tiana's Bayou Adventure. It's going to be a busy year and a half while we wait for the new ride!
At this time, some of the areas around the closed ride remain open for restrooms and the Frontierland Train Station. However, Disney has already updated the narration on the Walt Disney World Railroad to remove mentions of Splash Mountain, and the Magic Kingdom park map has been changed to show Tiana's Bayou Adventure instead.
Did you get to ride Splash Mountain before it closed? Tell us in the comments!