Splash Mountain has officially CLOSED in Disney World, and Tiana's Bayou Adventure is on its way.
Splash Mountain had its last day of operation on January 22nd, 2023 and the crowds came in FULL force. But now that the ride has officially closed, Disney is wasting NO time on transforming the ride and we've already seen some BIG changes made in the park.
First, a NEW park map has already made its way to Magic Kingdom. Gone is Splash Mountain and new to the map is a designation for Tiana's Bayou Adventure with details about the ride's expected opening timeframe in 2024.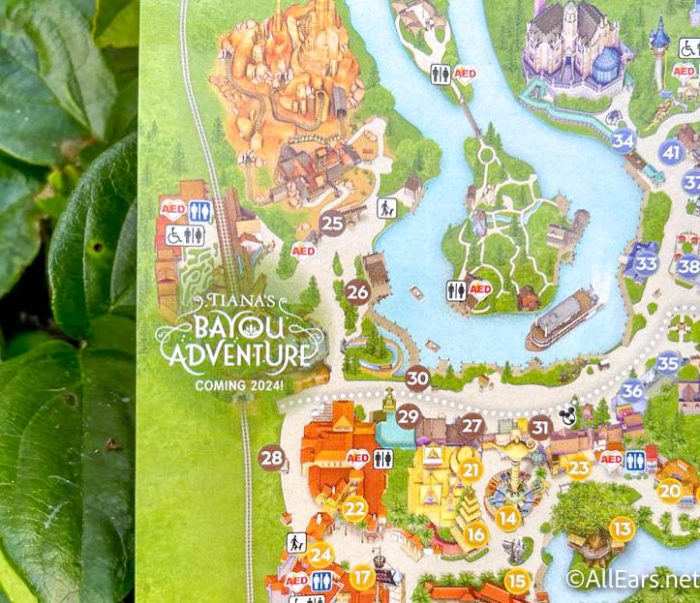 But that's not all! In Magic Kingdom, construction walls are already UP near Splash Mountain!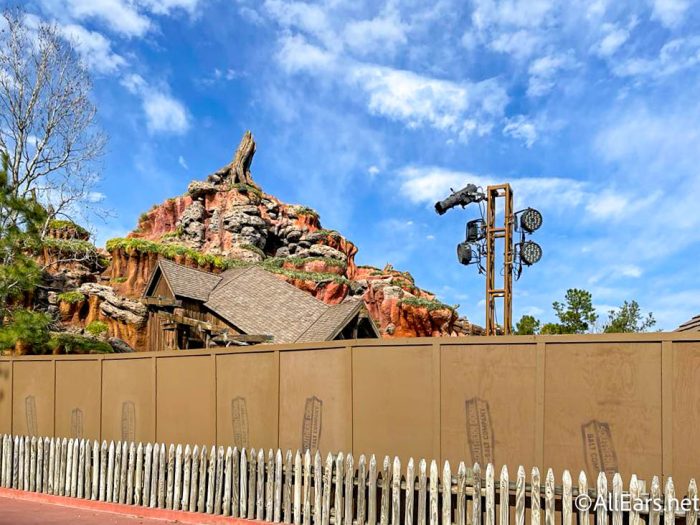 The construction walls have the words "Southern Dome Salt Company" on them. This fits with the storyline for the updated ride. The attraction's story will start in the queue, where guests learn that Tiana has started her own employee-owned company — Tiana's Foods. Tiana and her employees work to make food products and help the community.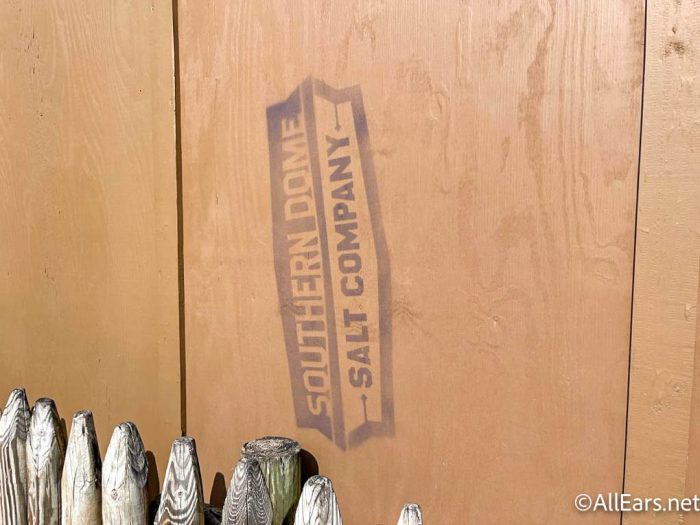 To do this work, Tiana has acquired a salt dome — a.k.a. the "mountain." The ride's story then continues as Tiana works to organize a Mardi Gras celebration and asks for your help.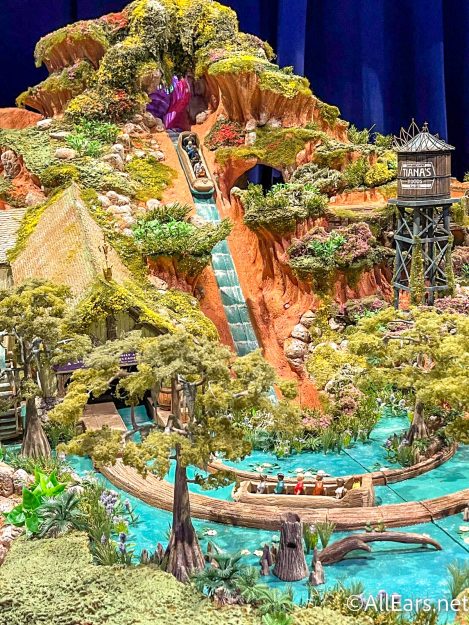 Here's another look at the construction going on in Disney World to make this ride transformation happen.
Construction walls are already up in Frontierland as Splash Mountain (which is officially closed in Disney World) starts its transformation into Tiana's Bayou Adventure 🚧 pic.twitter.com/kXnlARl2Jg

— AllEars.Net (@AllEarsNet) January 23, 2023
It looks like some of the water is already being slowly drained from the ride…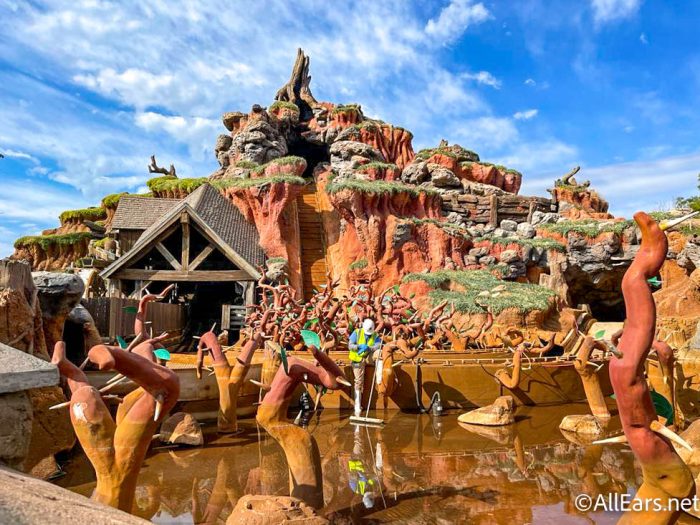 …and construction workers are getting things into place.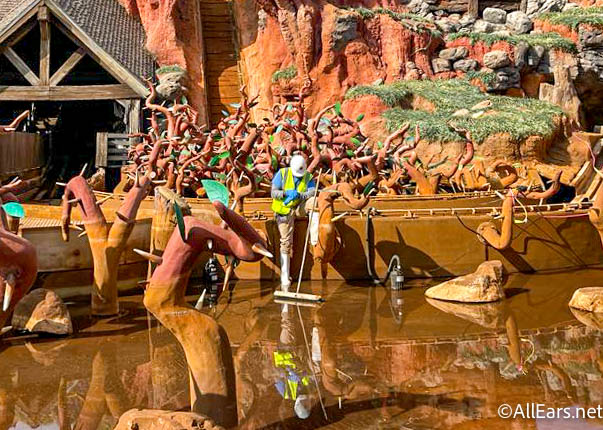 While the Splash Mountain sign remains where the entrance to the ride was…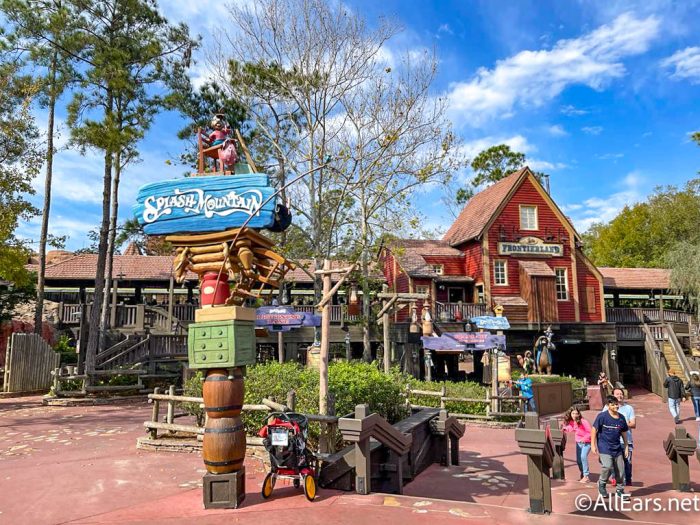 …there are walls blocking the entrance.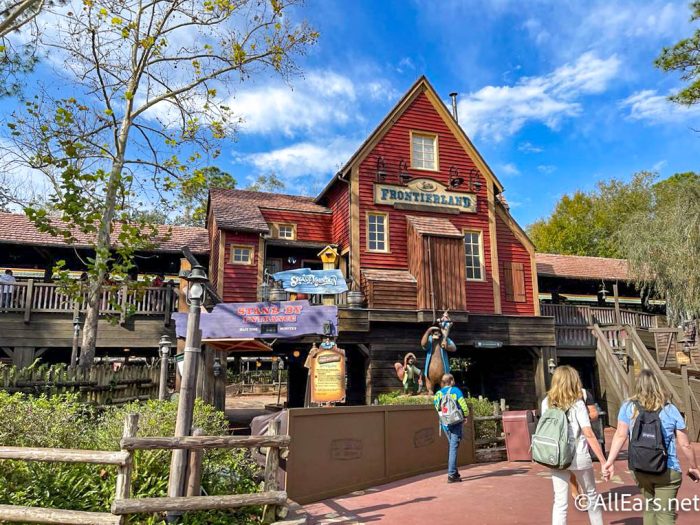 They have more of the Salt Company signs on them.
The store that was once attached to the attraction is also closed and there is some scrim up in this back area.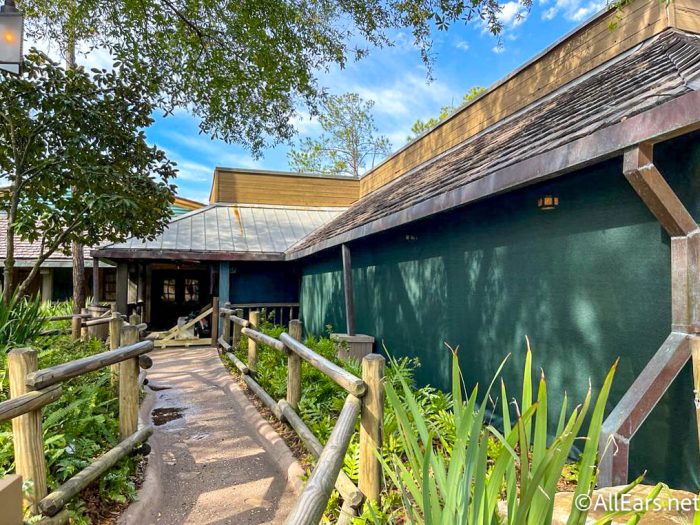 Elsewhere in Frontierland, some signage that once featured Splash Mountain has also been updated.
Signage for Splash Mountain is also gone in Frontierland as Disney World starts construction on Tiana's Bayou Adventure 👀 pic.twitter.com/cDwOK4T8Bq

— AllEars.Net (@AllEarsNet) January 23, 2023
But if you want one LAST piece of Splash Mountain merchandise, you'll want to act FAST!
We saw souvenir coins/pressed penny machines still up
near the restroom area by Splash Mountain and another by the kids' play area near Splash Mountain.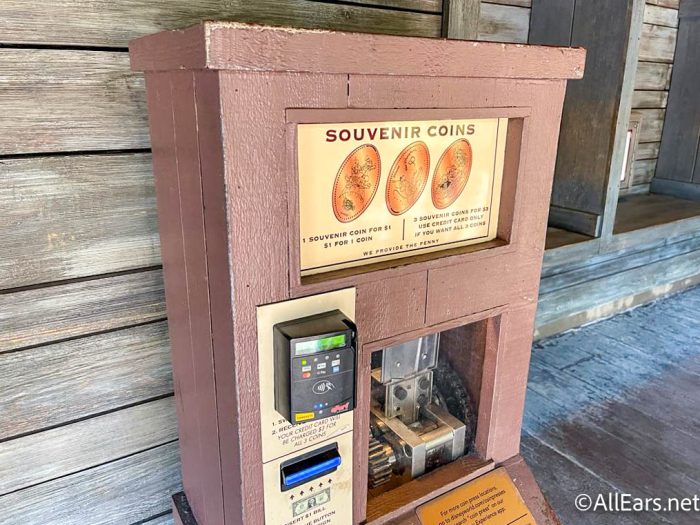 For now, these machines still feature some Splash Mountain-themed designs, but we expect those could go away very soon, so again move quickly if you want to bring one home!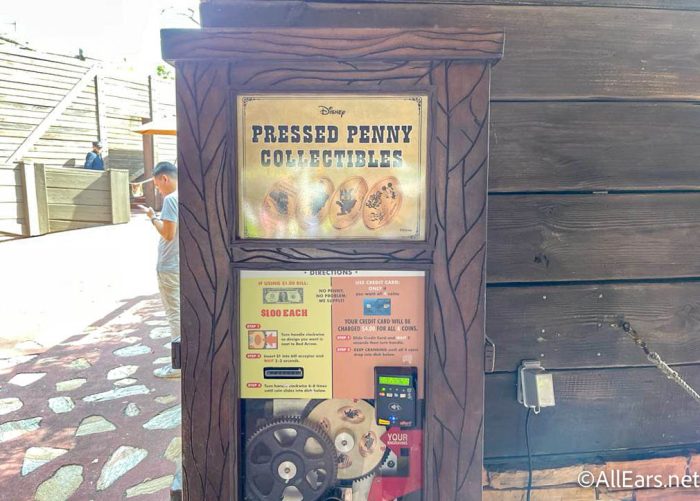 For more about Tiana's Bayou Adventure, see the posts below. Remember the ride won't open in Disney World until late 2024, so we've still got a ways to go! We'll keep an eye out for updates.
Will you be visiting Disney World soon? Tell us in the comments.