Disney World — it's ever-changing with modifications made to the Genie+ app, changes coming to the EPCOT parking lot, and select new attractions reopening. But another big change has hit the parks recently.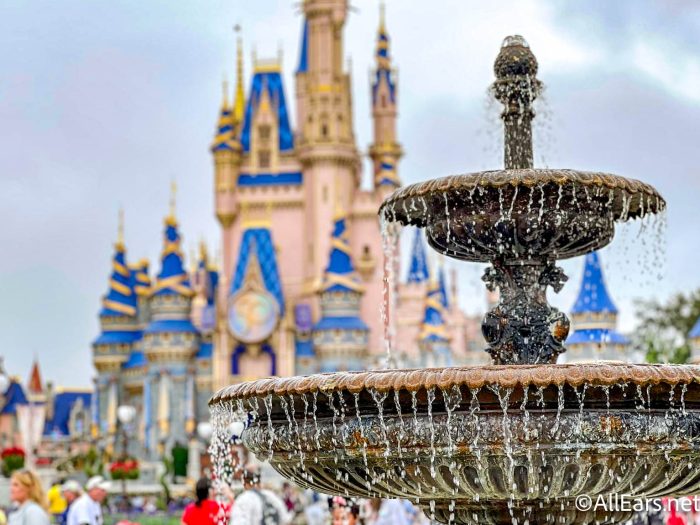 On January 22nd, Splash Mountain had its last day of operation. It is now CLOSED as it undergoes a big transformation into becoming Tiana's Bayou Adventure — a ride themed to The Princess and the Frog. And now another thing in Magic Kingdom has been updated to reflect this transition.
Magic Kingdom officially has a NEW park map…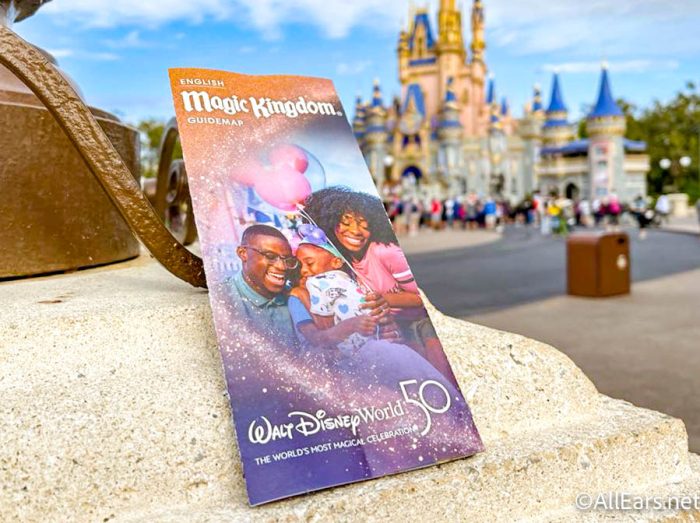 …and it has an important change.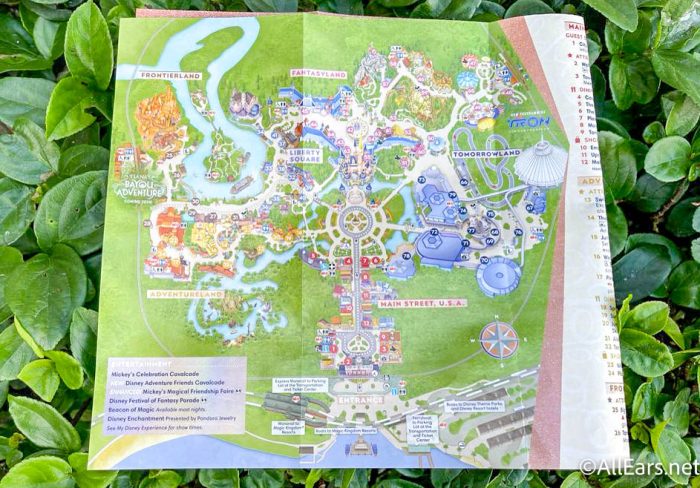 Notice what's missing?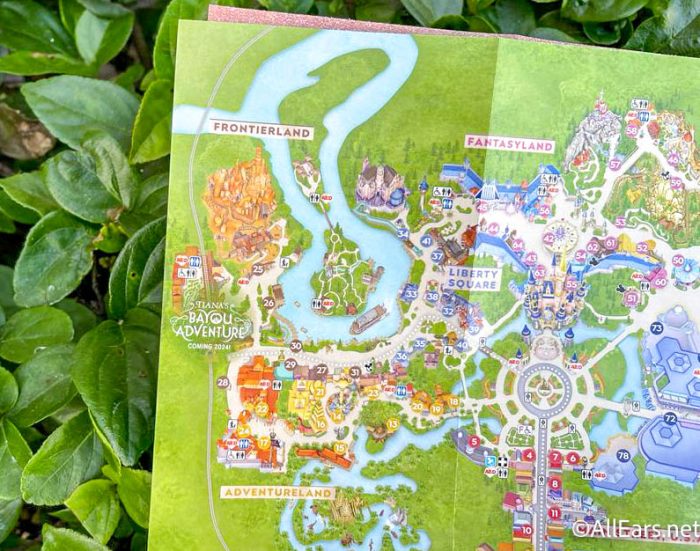 Well, it's Splash Mountain of course. In its place is a designation for Tiana's Bayou Adventure, which says "coming 2024."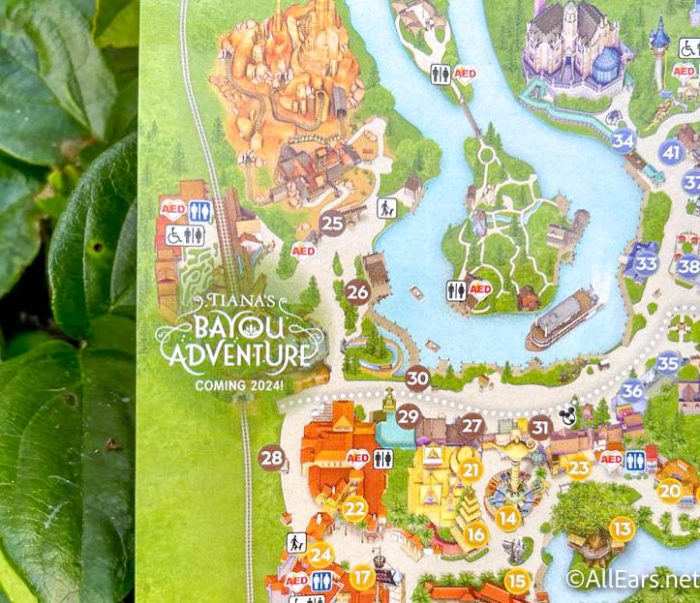 The updated ride will feature some characters folks know and love from The Princess and the Frog, like Tiana and Louis. And multiple original voice actors will be reprising their roles for the attraction, including Anika Noni Rose as Tiana, Bruno Campos as Naveen, Michael-Leon Woodley as Louis, and Jennifer Lewis as Mama Odie.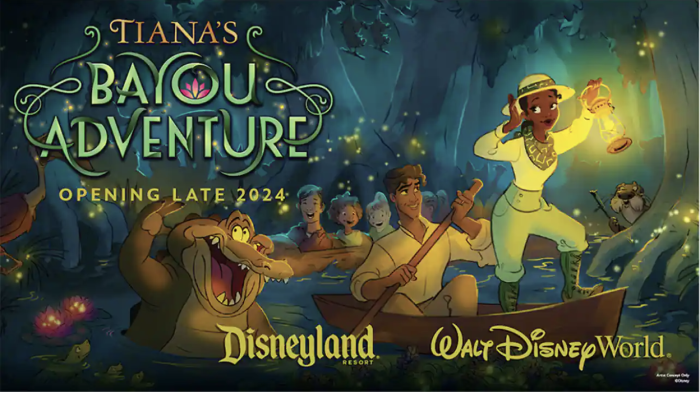 But it'll also have new characters for fans to meet — looks like quite a few of them will be playing instruments too!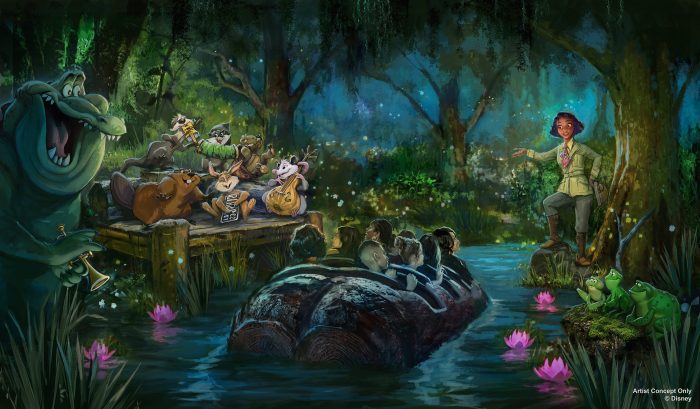 The story of the ride takes place 1 year after the movie. Tiana has opened a successful restaurant and is working to throw a huge Mardi Gras celebration, but she needs your help. There will be zydeco music, new costume designs, and much more.
For more about this ride, check out the links below. Remember this ride will not open in Disney World until late 2024.
It seems Disney is truly working on making some big changes in the parks. We even saw a park map change in EPCOT that could give us a clue into that park's future. Stay tuned for more news about ALL of the changes happening in Disney World.
What do you think about this change in Magic Kingdom? Tell us in the comments.