A day in Magic Kingdom means you'll walk THOUSANDS of steps. That's going to require hydration and fuel — in the form of water and, well, SNACKS.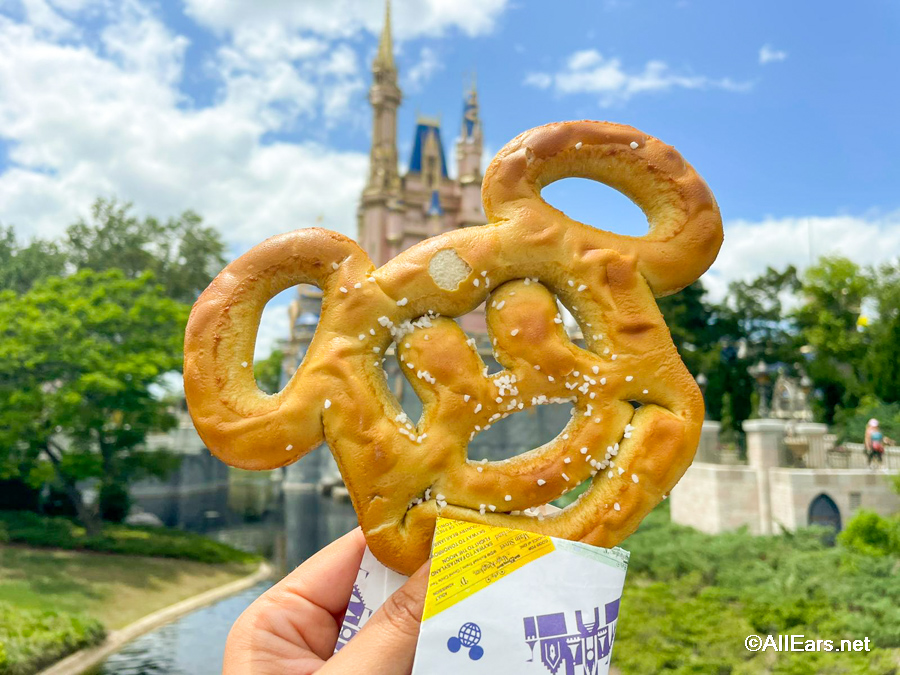 If you haven't been to Disney World yet, know that those snacks are plentiful … you're going to be tempted with an endless amount of treats!
If you don't have a plan of attack, you can spend LOTS of money on the treats before you even realize it.
So we asked our favorite experts — All Ears Readers who follow us on Facebook:
What's the ONE snack at Magic Kingdom every first timer must try?
As you might imagine, we got hundreds of responses, and they were not all the same. We're breaking down the most common answers for you here!
Mickey Bar
The classic Mickey Ice Cream Bar received a lot of votes in our informal poll because, well, it's just so ICONIC.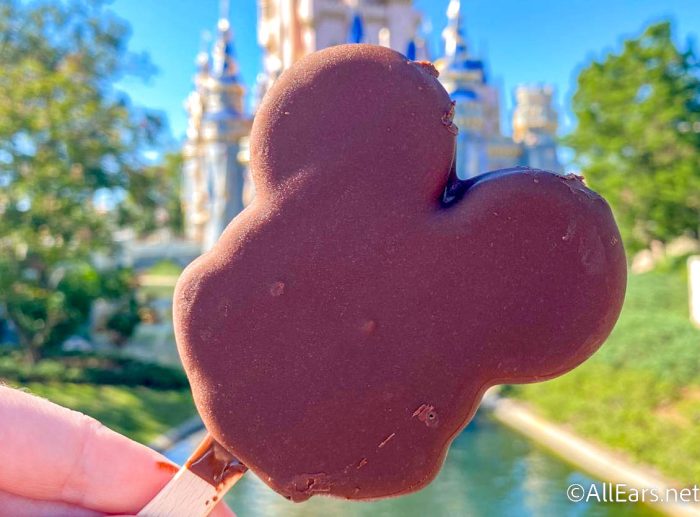 These treats have been sold from ice cream carts around Magic Kingdom for DECADES … and you just can't go wrong with Mickey-shaped vanilla ice cream coated in chocolate. And Sophie says when you get that Mickey Bar, you "must take a photo with it at Disney."
Cheeseburger Spring Rolls
We used to think of these savory snacks as a bit of a Magic Kingdom secret, but apparently the word is out!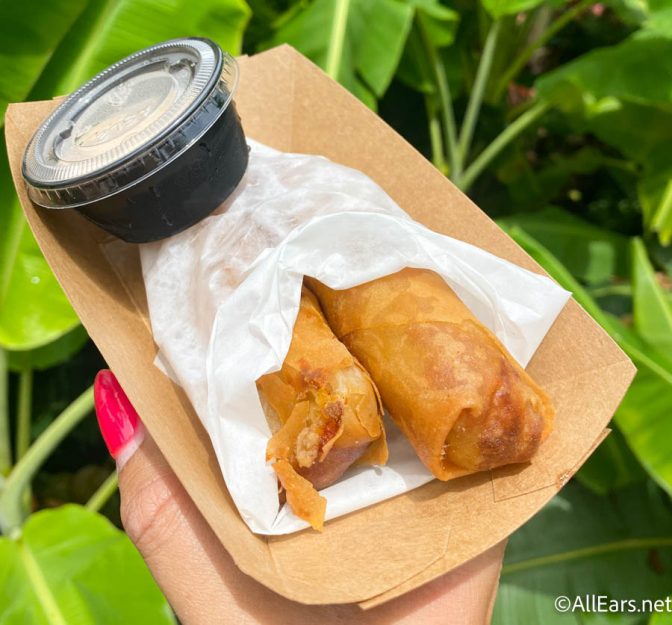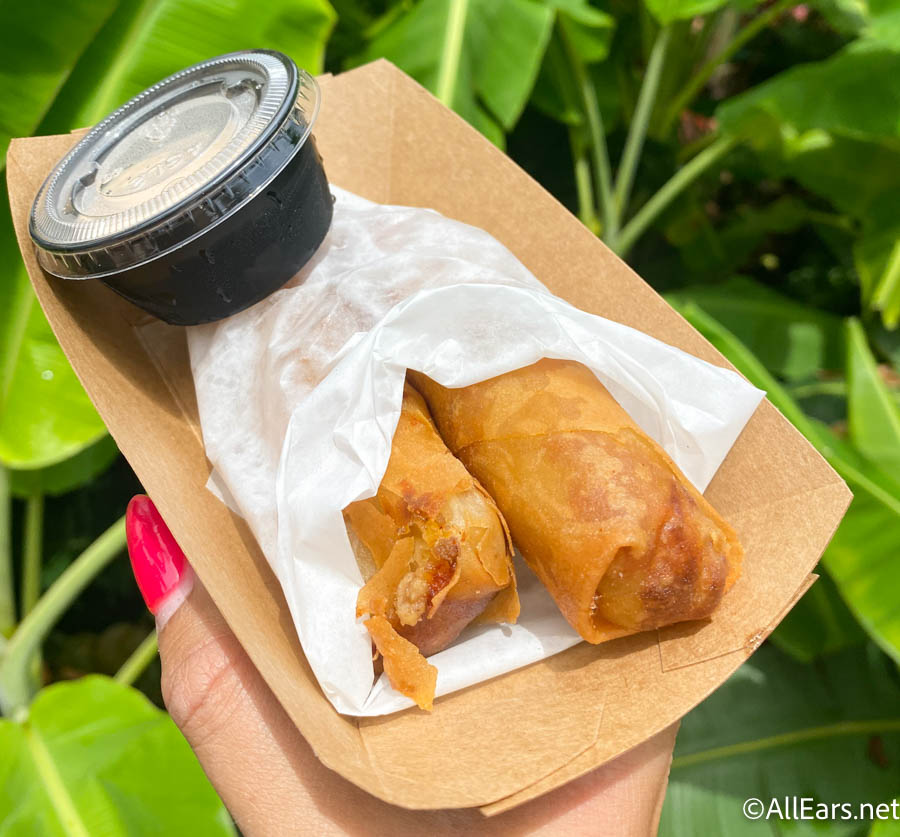 You'll find these spring rolls at a magical food court outside the entrance to Adventureland. In addition to cheeseburger spring rolls, you'll often find other flavors — we've seen pepproni pizza, pastrami, and Philly cheesesteak here!
Dole Whip
Many Disney World travelers stan Dole Whip, and with good reason! This cool treat is refreshing, and many of the flavors available are dairy-free and vegan.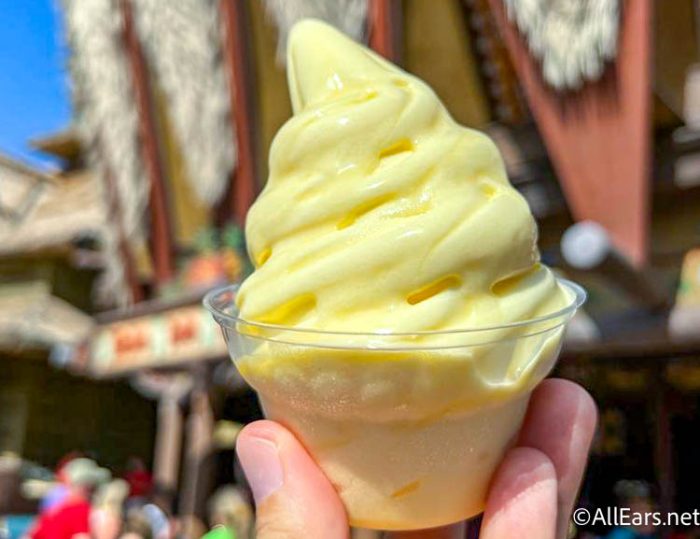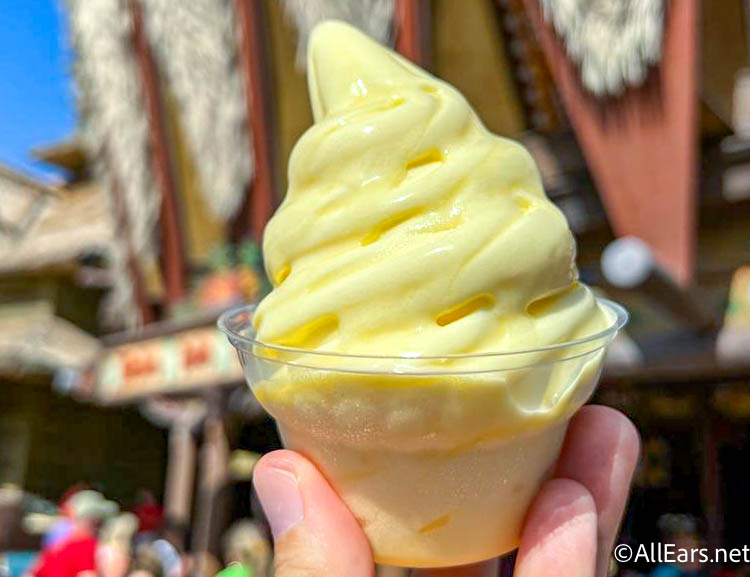 The original flavor of Dole Whip is pineapple, but you'll now find many more flavors available! And while you can find Dole Whip at other locations around Walt Disney World, the classic place to get it is Aloha Isle in Magic Kingdom.
Fruit and Nutella Waffle
Many readers said that the Fruit and Nutella Waffle at Sleepy Hollow is a must-try for Disney World first-timers!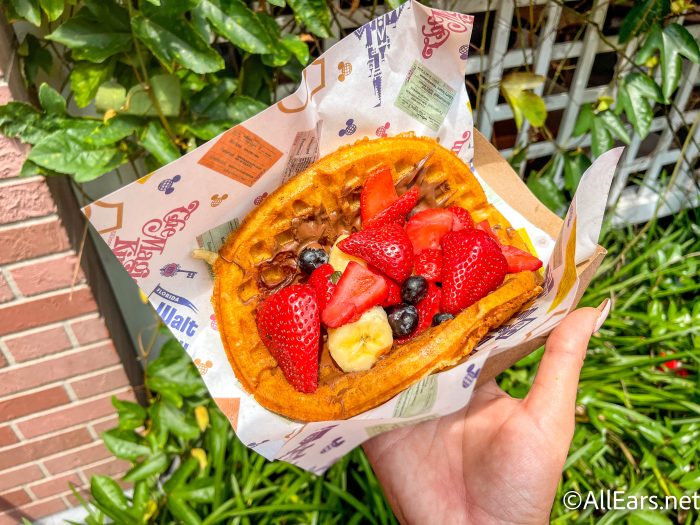 And we've gotta say … we agree! This sweet snack is easily shareable, or even makes a great breakfast!
Gaston's Cinnamon Roll
Since we're in breakfast territory at the moment, we'll head on over to Fantasyland for the Gaston's Cinnamon Roll!
As you can see, this gooey, sweet snack is seriously huge and soooo satisfying! You'll find it at Gaston's Tavern.
Popcorn
Yes, you can get popcorn almost anywhere. But stay with us here … many All Ears readers will tell you that the popcorn at Disney World just hits different.
No, we cannot explain it, but yes, we believe it to be true. So give it a try and report back!
That's our take on the six snacks you MUST TRY on your first trip to Magic Kingdom! We've got so much more Disney World planning advice for you, so keep following All Ears!
What snacks are your favorites at Magic Kingdom? Tell us in the comments!