The four theme parks that form the core of Walt Disney World, like all of the Disney company's theme parks, have rides and attractions to appeal to all demographics and age groups.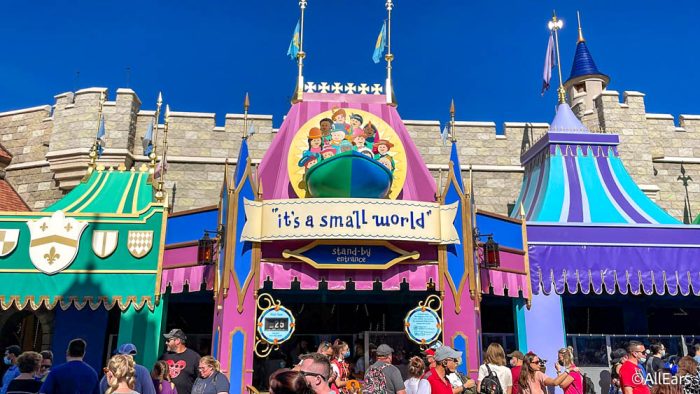 There are technological marvels that can be enjoyed by the whole family, coasters and other thrill attractions geared towards adrenaline junkies, and yes, plenty of rides and attractions for younger kids. So, what are the seven best Disney World rides for toddlers? Let's find out.
"it's a small world"
We're starting in the Magic Kingdom's Fantasyland with arguably one of Walt Disney Imagineering's most iconic achievements. Since it debuted at the 1964 New York World's Fair, "it's a small world" has been bringing joy to audiences of all ages around the world.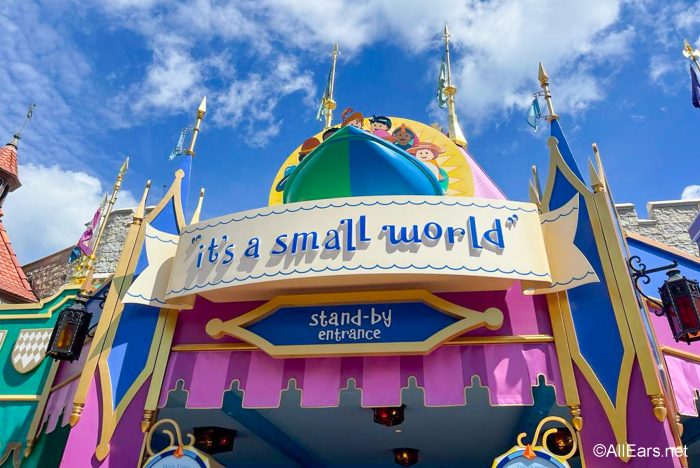 For toddlers especially, the "little boat ride" – as Walt Disney once referred to it – is engrossing thanks to its bright colors, toy-like animatronic dolls, and the repetitive ear-worm title song.
Peter Pan's Flight
Just across from "it's a small world" in Fantasyland is Peter Pan's Flight.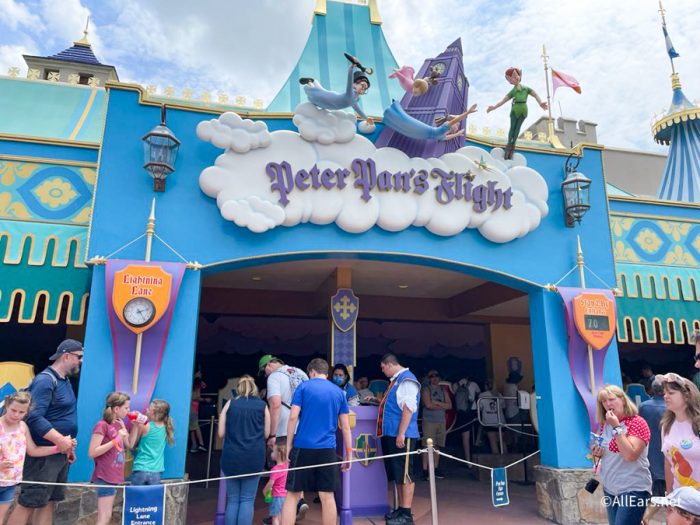 This comparatively simple opening day dark ride's ability to make the youngest Disney guests feel like they're going on a magical adventure flying over the streets of London and off to Neverland still draws wait times that rival or exceed Disney's newest high tech E-Ticket rides.
Dumbo the Flying Elephant
For many families visiting Walt Disney World, sitting their toddler in one of Dumbo's iconic elephant-shaped ride vehicles is a right of passage. Just how integral is a ride on Dumbo to a Walt Disney World vacation?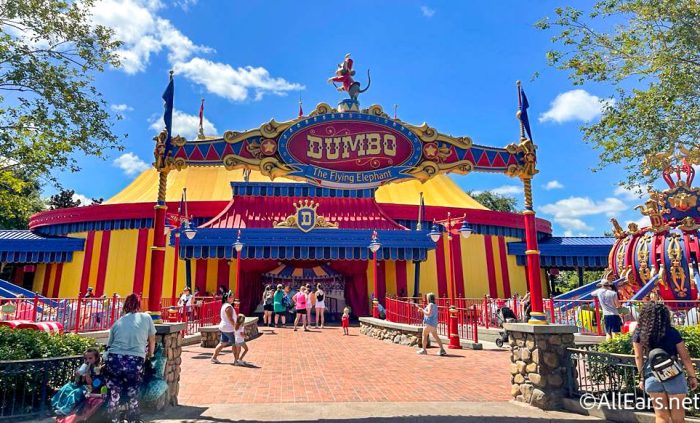 Well, just think about this: When the Magic Kingdom's Fantasyland was expanded in the early 2010s, Dumbo was cloned, with an entire duplicate ride built so that capacity could be doubled, a move unprecedented in Disney history.
Tomorrowland Speedway:
While many older guests and Disney aficionados often lament how much space is being "wasted" on the Speedway, there's no denying that young kids are still entranced by the attraction.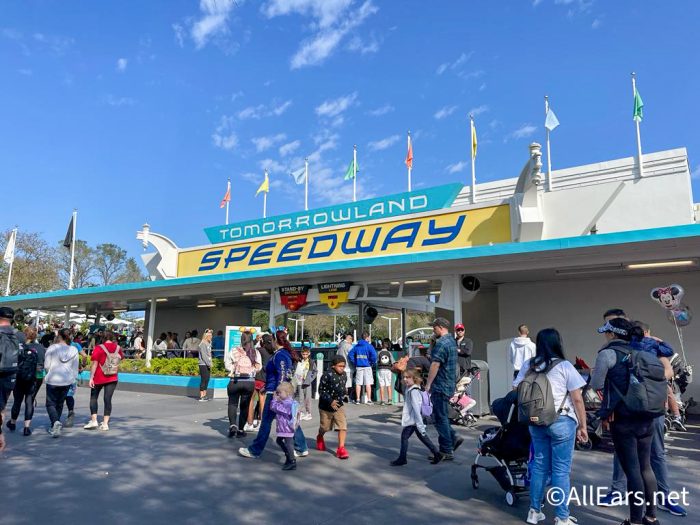 There's just something about being able to take "control" and "drive" themselves around the speedway tin away they obviously can't in the real world that's just inherently appealing to toddlers.
Frozen Ever After
Moving over to EPCOT, we have an attraction based on Disney's most iconic film of the 21st century: Frozen Ever After.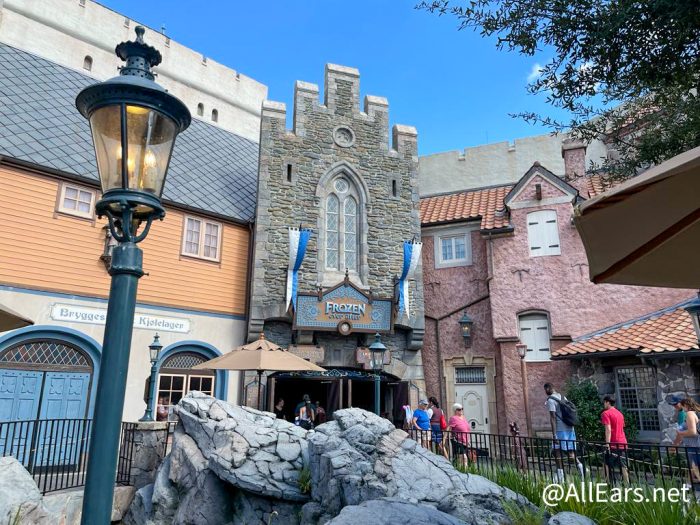 While die-hard fans will grouse about how much they miss Maelstrom, there's no denying that young kids and toddlers are blown away by being able to see Elsa, Anna, and Olaf come to "life" right in front of their eyes.
Toy Story Mania
Toy Story Land at Hollywood Studios might be the most kid-friendly land in the four Florida theme parks and its anchor attraction, Toy Story Mania, is certainly one of the best Disney World rides for toddlers.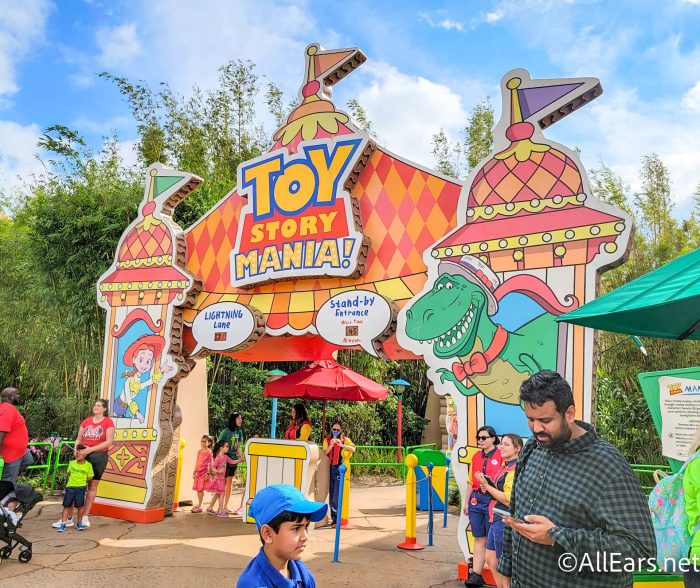 Between seeing their favorite Toy Story characters and the interactive game elements of the attraction, it's always a crowd-pleaser for the younger crowd.
Kilimanjaro Safaris
Last but not least, we have Animal Kingdom's headline attraction: Kilimanjaro Safaris.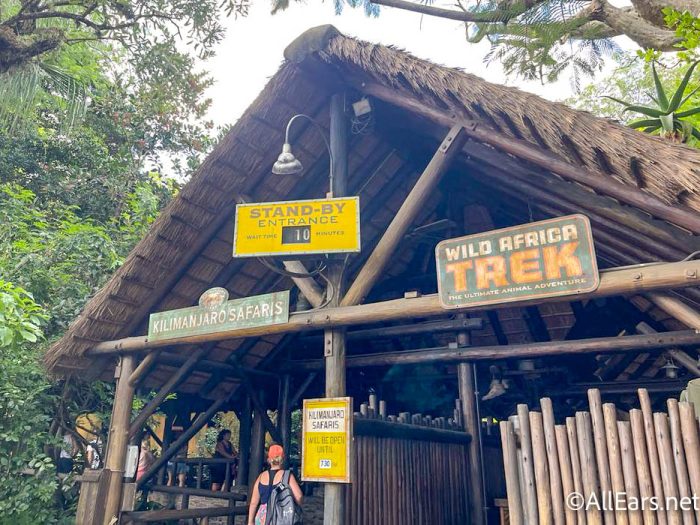 Many, if not all, toddlers and young children are fascinated by animals, which means that the Safari attraction — with its 4,791,600 sq ft full of animals including elephants, lions, rhinos, crocodiles, zebras, giraffes, and cheetahs — is a very real thrill for young guests who want to see the real animal kingdom.
For more information on taking your kids to Disney World, make sure to check out our age-by-age itineraries!
What do you think is the best Disney World ride for toddlers? Let us know in the comments.