Disney World has changed in a BIG way over the last couple of years, and some of the changes aren't popular with fans of the theme parks.
We've heard from our readers that many of you wish Park Pass Reservations would go away or Magical Express would come back. That made us wonder which of Disney's biggest changes are temporary and which are here for good?
Here's a list of 10 Disney World changes that appear to be PERMANENT.
Of course, keep in mind that Disney could always change their minds and decide to take away some of these changes. There's no guarantee, but based on what we've seen so far and how long these adjustments have been in place, these are 10 things that appear to be a part of Disney World for good.
Although many fans don't love the Park Pass Reservation system, it's been around for a long time now and Disney executives have expressed that it's likely here to stay. Of course, Bob Iger is now back as Disney's CEO, so it's possible that he'll take away this system, although he hasn't given any indication yet that he'll make changes.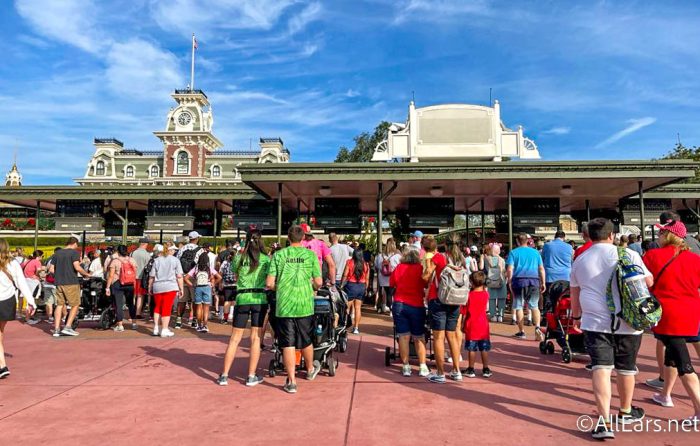 Previous to the introduction of park passes, guests would buy a park ticket and then show up to any of the 4 Disney World theme parks, no reservation required (provided the park wasn't already at capacity when you arrived). Now, however, you must make a reservation for the park you want to visit.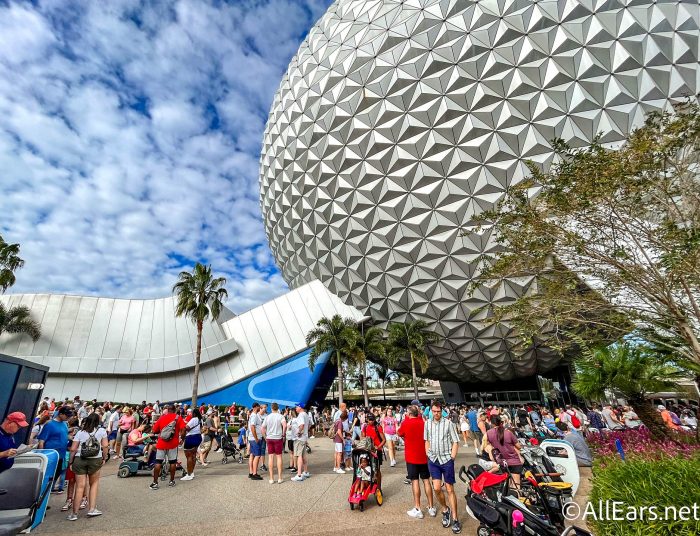 This reservation is free to make if you have a park ticket, and you cannot enter a park without one. The only exception is if you have Park Hopper, which now starts after 2PM each day. You don't need a reservation to the park you're hopping to, as long as you've scanned into the park that you did make a reservation for.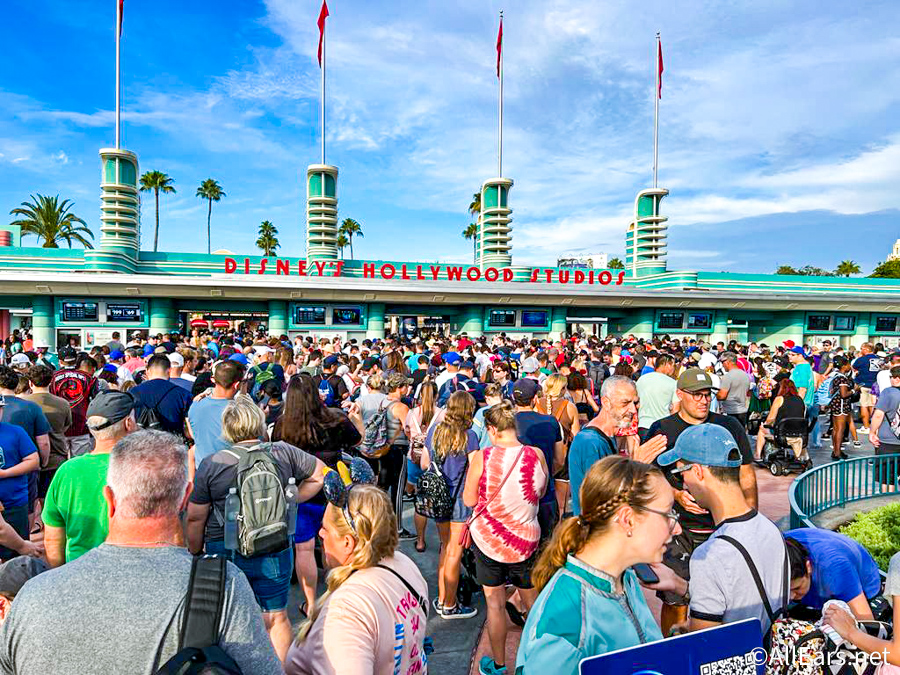 The park reservations can run out, especially on busy days like Halloween and Christmas. So you could be limited in your options for which parks are open to visit.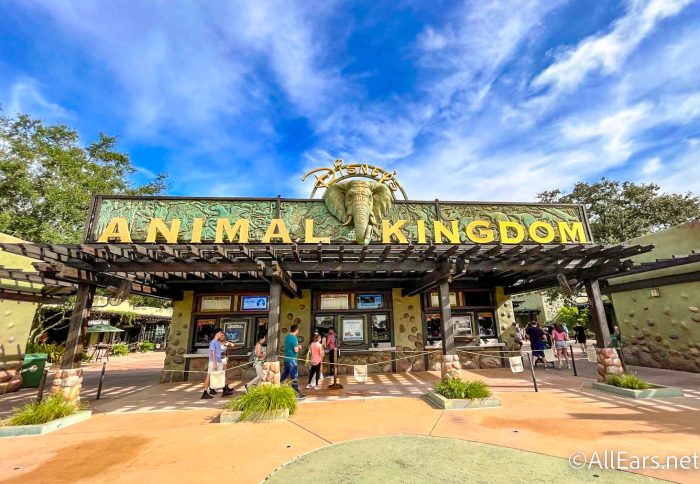 We recommend making park pass reservations as soon as you book your park tickets. We don't usually see park passes start to run out more than a couple of weeks ahead of time (even for busy seasons), so you should be safe as long as you're planning at least a month in advance.
Genie+
Genie+ is the new way to skip the line in Disney World, and it has one major difference from FastPass+: it costs money. Genie+ in Disney World now operates on surge pricing, so it starts at $15 per person, per day, and may cost more during busier seasons. For example, Genie+ cost $29 per person, per day on Thanksgiving Day.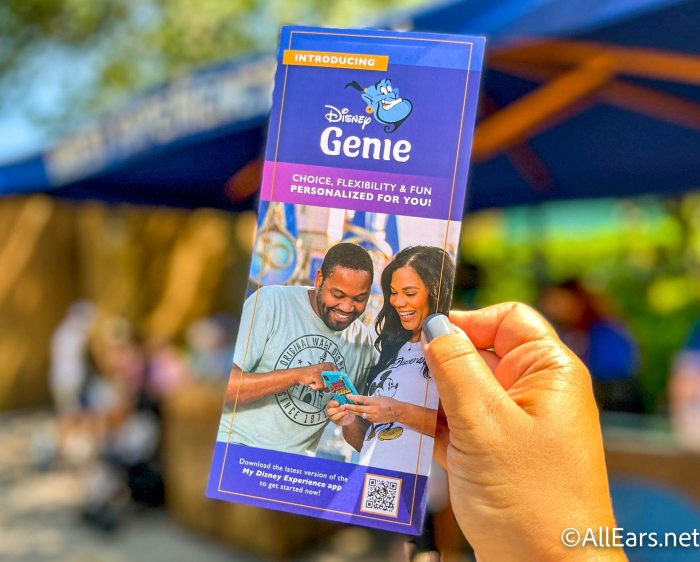 When you buy Genie+, you can use the My Disney Experience app to make Lightning Lane reservations throughout the day. You can only make one reservation at a time (with a couple of exceptions), and once you use a Lightning Lane, you can make the next reservation.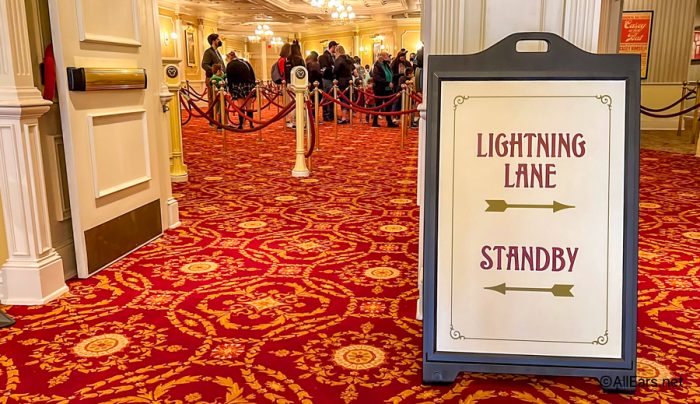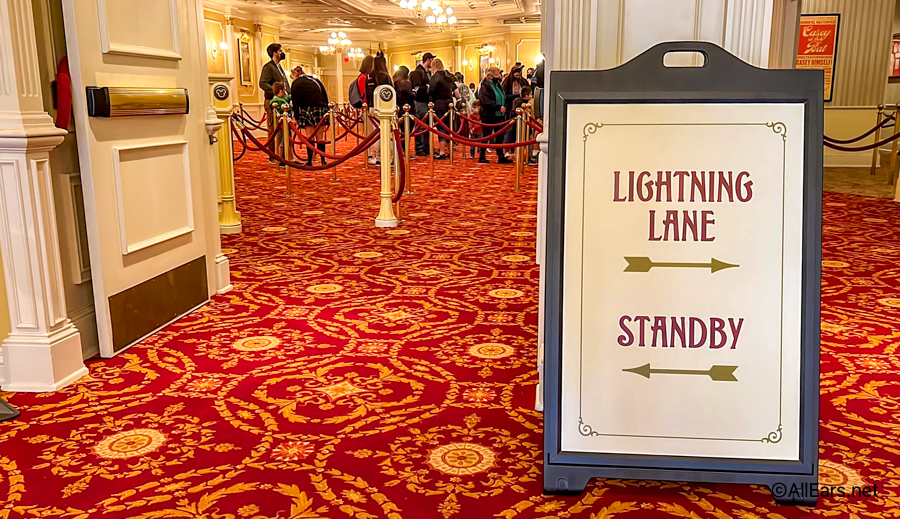 The system can be a little confusing to use, so that in combination with the price have made this a somewhat unpopular change. However, it's been in place for over a year now, so it will likely be around for much longer. Genie+ is a popular add-on (almost 50% of Disney guests used it in the 3rd quarter of 2022), so Disney doesn't really have an incentive to get rid of it in favor of a free alternative.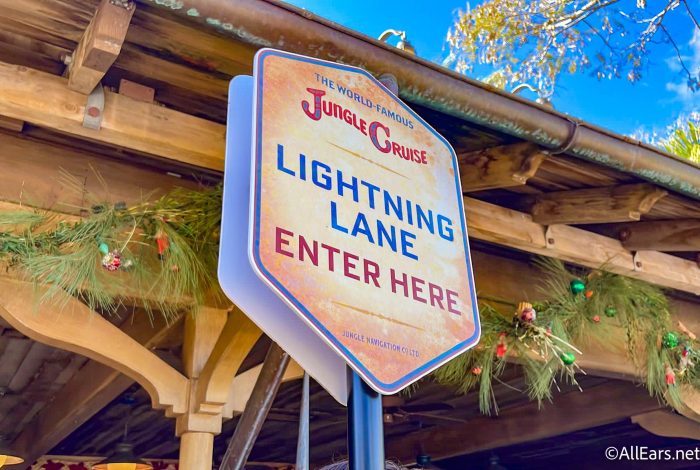 If you study up on Genie+ tips and tricks ahead of time, you can make Genie+ worth the money you'll have to pay — check out our full guide for all the tricks you'll need!
Park Hopping After 2PM
We already mentioned briefly that Park Hopping has changed: now, you cannot park hop before 2PM each day. So if you wanted to just pop into EPCOT quickly before going to Magic Kingdom at 10AM for the rest of the day, you'll need to re-think that plan.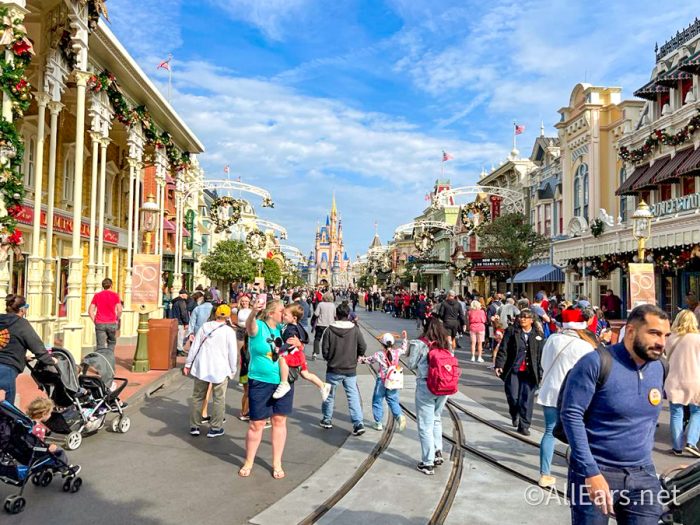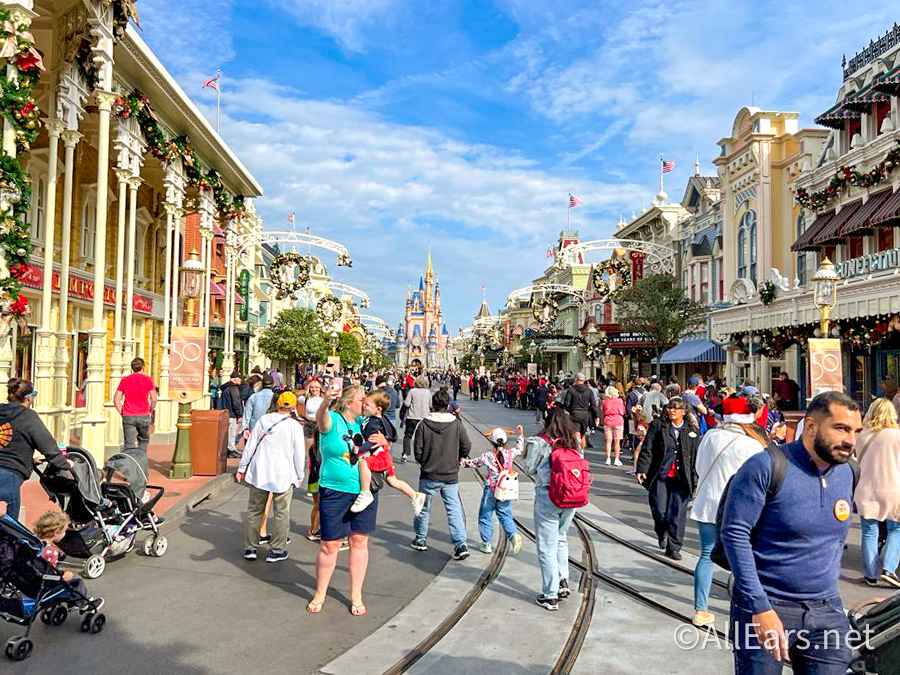 Remember that, while you don't need a Park Pass Reservation for any park you plan to hop to, you still need one for the park that you'll visit first. You cannot hop to a different park until you've scanned into the park that you have a reservation for.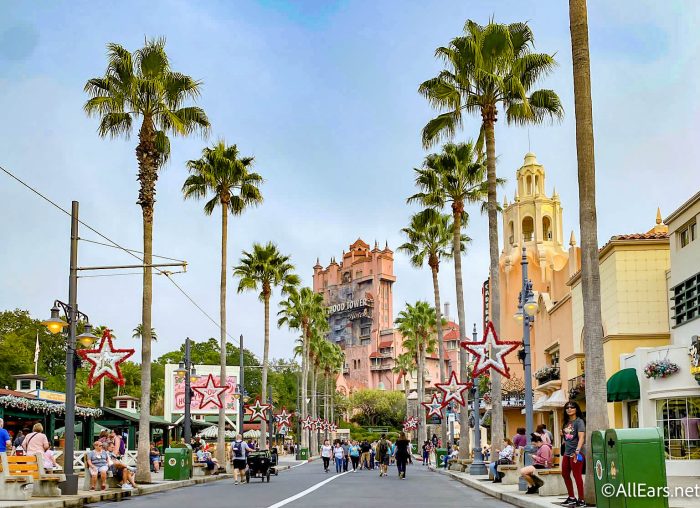 Disney made this change when the parks reopened after the pandemic-related closures, and it's still in effect now, over 2 years later.
Dining Changes
Dining has changed a lot in Disney World as restaurants have reopened, buffets have returned, and characters are back at some restaurants. But there are a couple of trends that we're seeing at many new or reopening restaurants.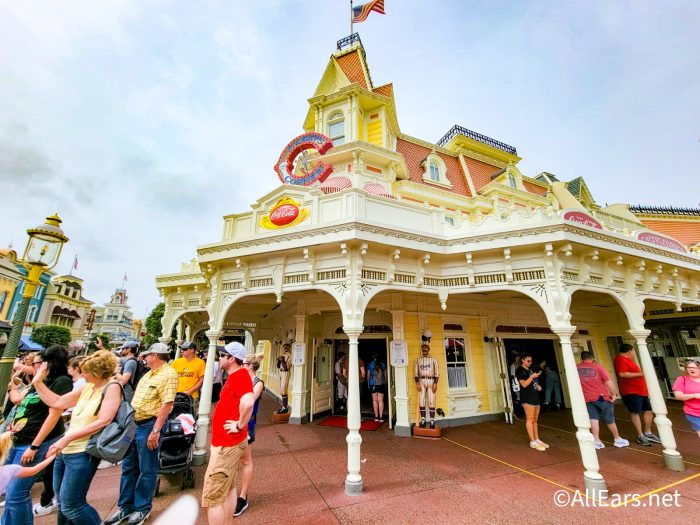 The first trend is family-style eating. Many buffets initially reopened as family-style restaurants, but those have mostly returned to buffet form. However, some restaurants are still serving dishes family-style, including the upcoming Roundup Rodeo BBQ at Disney's Hollywood Studios. Could we see more family-style dining in the future?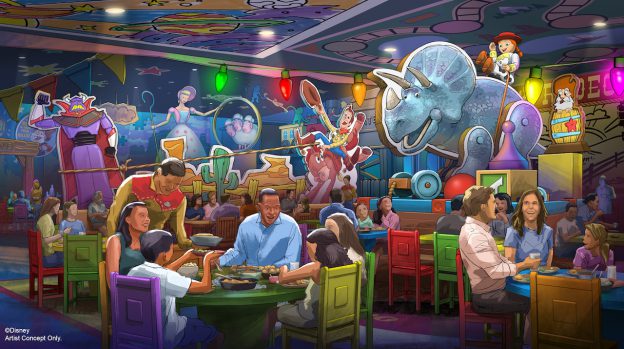 We've also seen a lot of prix fixe menus at reopened or new restaurants, like at Space 220 and Monsieur Paul's.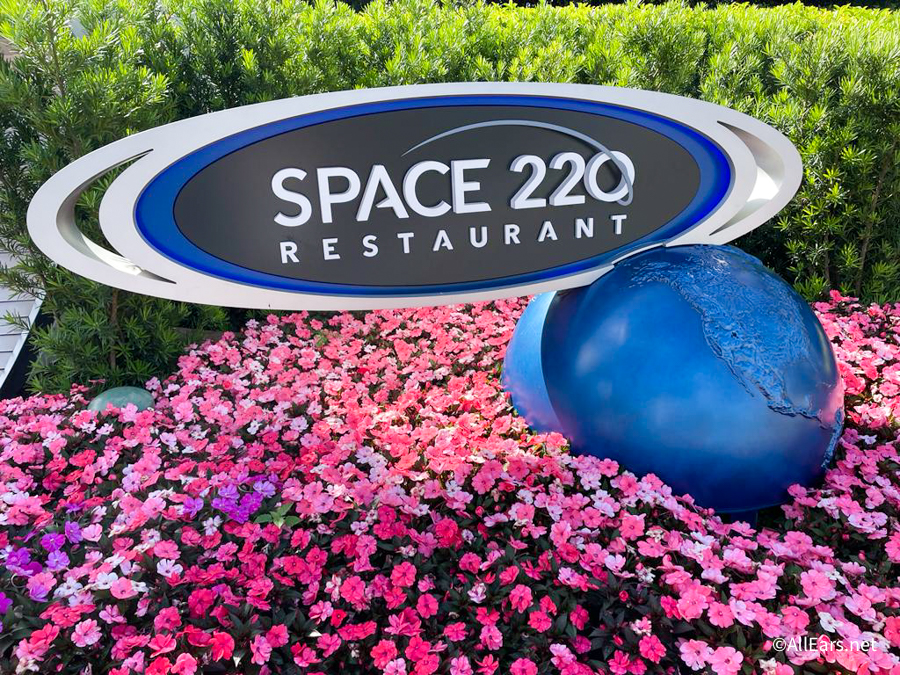 This change seems to be popular, and we may see more restaurants with these menus in the future.
Mobile Order
Speaking of food, there are now more restaurants with the option to Mobile Order! This is convenient for some people, but it can also be an issue if all of the order windows have been taken up for the location you want to eat at.
To use Mobile Order, you'll open the My Disney Experience app, choose a restaurant that has the Mobile Order option, pick what you want to eat, and place your order. You'll be called back when your order is ready, and then you can skip the line and head straight to the counter to pick up your food.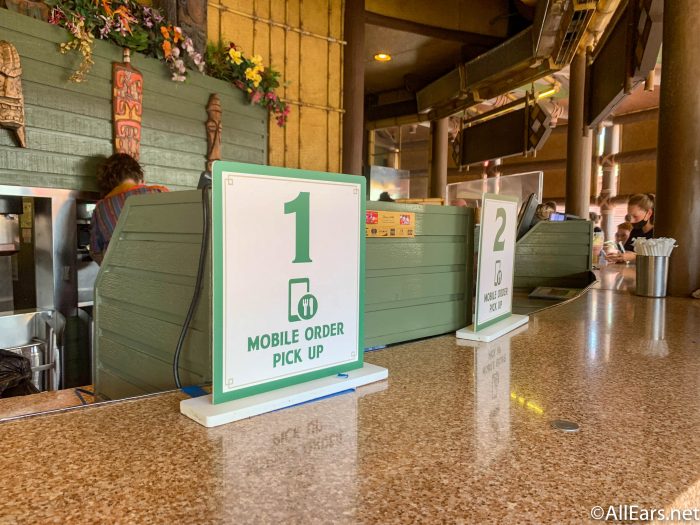 And you can now Mobile Order more than just food in Disney World! We've seen a few parks using the system for popular merchandise as well. The 50th anniversary Minnie Mouse sipper was a very popular item when it was first released, so for the restock, you could only buy the sipper using Mobile Order, while supplies lasted.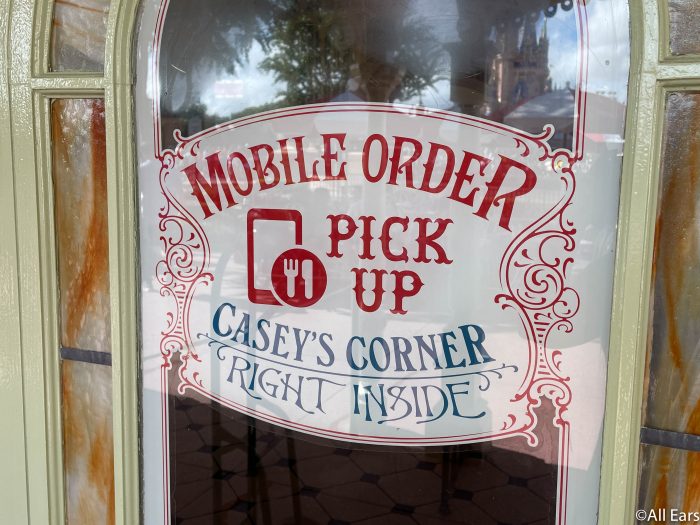 You just picked an arrival window and hit "I'm here, prepare my order" when it was time, then you could pick up your sipper, just like you would do with food!
Merchandise Limits
This change started in 2021, and it's stuck around to some degree. Certain merchandise in Disney World is limited to 2 of the same item per person.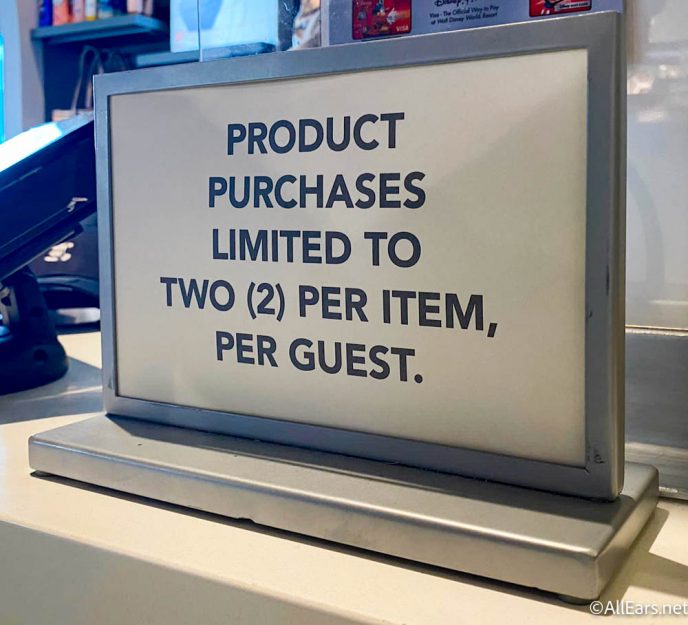 For a while, this applied to ALL merchandise in Disney World, which was likely due to supply chain issues (Disney was having trouble keeping the shelves stocked). Now, however, it mostly just applies to new collections or very popular items.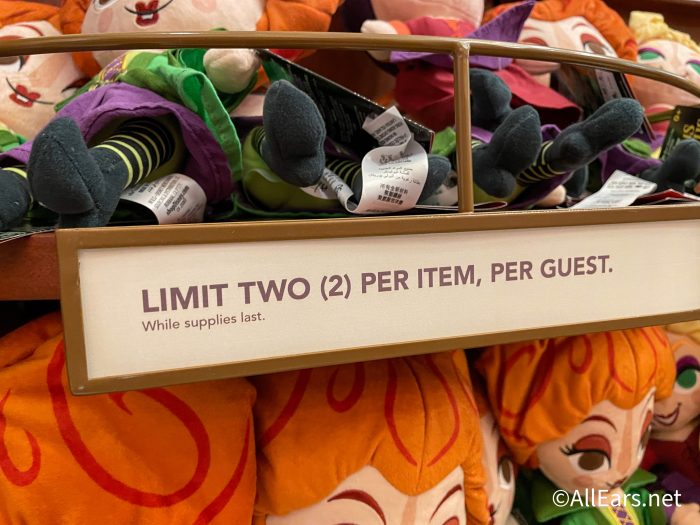 This rule can help more guests get popular merchandise, as it makes it less likely for Disney to sell out of those items as quickly as they have in the past.
Early Morning Entry and Extended Evening Hours
Extra Magic Hours did not return once Disney World reopened in 2020. Instead, it's been replaced by Early Theme Park Entry and Extended Evening Hours. ALL Disney World hotel guests have access to Early Theme Park Entry. This just means they can get into any of the 4 parks 30 minutes before the park officially opens.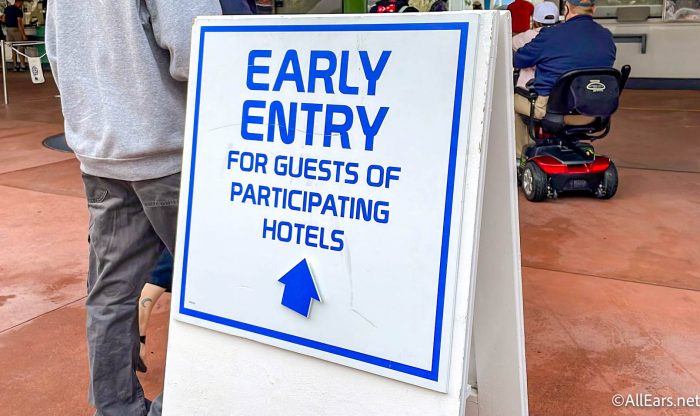 As for Extended Evening Hours, that perk is only available for guests at Deluxe and Deluxe Villa Disney World Hotels. Extended Evening Hours allows guests to stay later in certain theme parks, usually for about 2 hours after the park closes to other guests.
Extended Evening Hours only happen on select nights, and so far, we've only seen them at EPCOT, Hollywood Studios, and Magic Kingdom.
Mobile Checkout
This is a newer feature in some Disney World stores that is super cool! Instead of waiting in line to check out (which can sometimes take a long time), you can scan the item using My Disney Experience app on your phone and pay for it in the app.
There are bags set up at mobile checkout stands so you can bag your items, then you just have to show a Cast Member proof that you bought the item on your way out the door. They will also remove any security tags that are on your items.
Virtual Queues
For a while, Rise of the Resistance was the only ride in Disney World that used a virtual queue. Then, it switched over to a standby line (with the option to buy an individual Lightning Lane and skip that line). Remy's Ratatouille Adventure then adopted a virtual queue, but that process ended for the new ride in January 2022. Currently, Guardians of the Galaxy: Cosmic Rewind is using a virtual queue in EPCOT.
A virtual queue means that you cannot wait in a standby line for the attraction. Instead, you'll hop on the My Disney Experience app when the virtual queue opens (usually 7AM, but double check before your trip) and join the queue on your phone. If you get a spot (you have to be fast!), you'll receive a number that'll be called at some point during the day. You'll get a notification on your phone when it's time to return to that ride, and then you have an hour to return to the ride.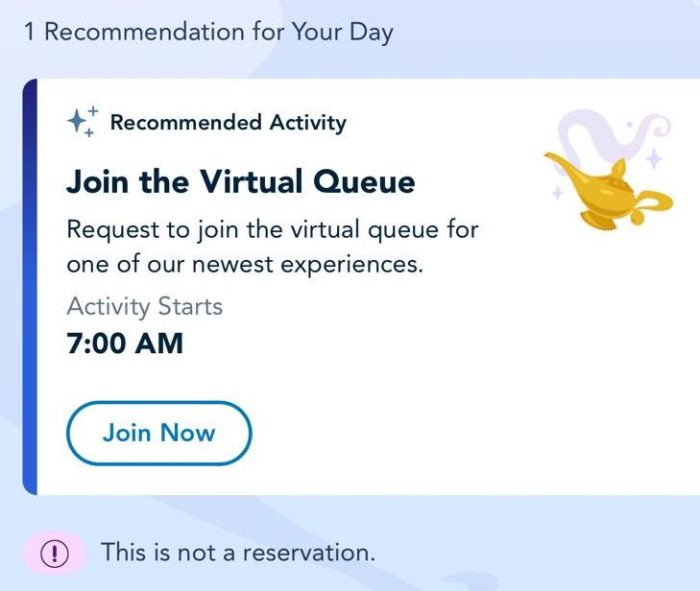 If you can't get a boarding group, you can pay for a Lightning Lane for Cosmic Rewind using Disney Genie+, but these can sell out.
We've also seen virtual queues being used for popular merchandise releases. Sort of like for rides, you can reserve a designated time to come and shop the new release. This happens sometimes for super popular releases, like the 1-day only merchandise from Disney World's 50th anniversary.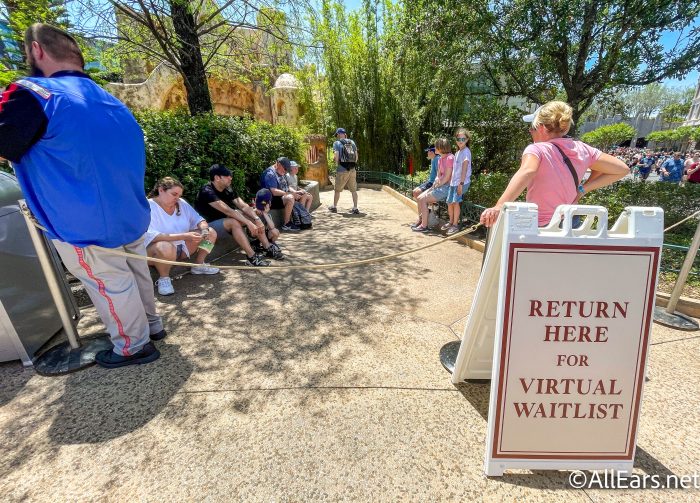 Disney seems to use virtual queues for a limited time when popular new rides open, and then those rides shift to standby lines later on once the demand mellows out. We're expecting to see the virtual queue end for Cosmic Rewind once TRON: Lightcycle Run opens in Magic Kingdom because it seems likely that TRON will use a virtual queue.
Limited Housekeeping at Hotels
It used to be standard practice that housekeeping would clean your hotel room every day unless you said otherwise. Now, housekeeping only comes to clean your room every other day and will only do light cleaning. Your room will be thoroughly cleaned before you arrive, though!
Disney says that the every-other-day service includes the following:
Removal of trash and used towels
Replenishment of towels and amenities throughout room and bathroom
Wiping and cleaning of the vanity and counter surfaces
Vacuuming, if needed
Those are some of the major changes that have stuck around at Disney World! Stay tuned to AllEars for more Disney news, tips, and info.
Join the AllEars.net Newsletter to stay on top of ALL the breaking Disney News! You'll also get access to AllEars tips, reviews, trivia, and MORE! Click here to Subscribe!

Which change in Disney World are you happy about? Let us know in the comments!