Roundup Rodeo BBQ
A table service restaurant in Toy Story Land at Disney's Hollywood Studios, Roundup Rodeo BBQ is set to open in Spring of 2023.
Much like the rest of Toy Story Land, the entrance to Roundup Rodeo will be decorated by Tinker Toys and other larger-than-life toys to indicate that guests have been shrunk.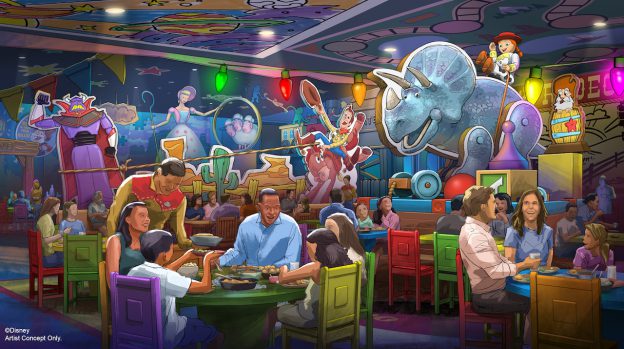 The colorful interior will be home to a sit-down barbecue joint that will be fun for both children and adults. As soon as we know more information on Roundup Rodeo it will be posted right here.