One thing about Disney World that you can almost always count on is the unpredictable weather.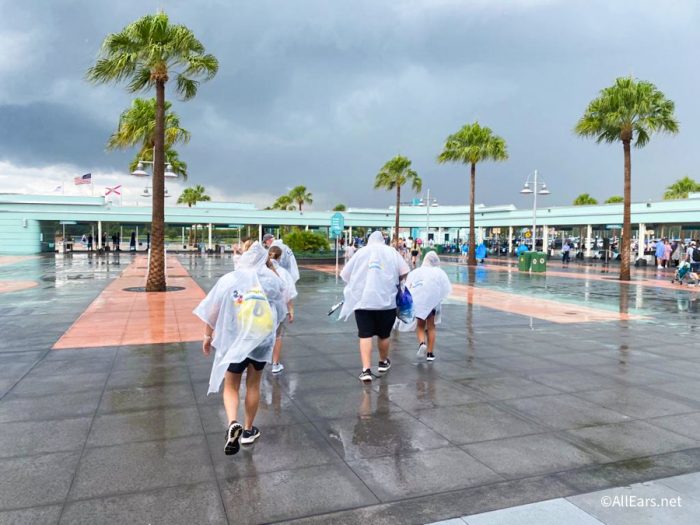 You know what they say, "a rainy day in Disney World is better than a sunny day at home," but sometimes, the skies open up and it just starts pouring down rain.  In the past, we've seen the Disney World parks flood because of the rain, but today the rain came down so hard, it flooded one Disney's Hollywood Studios store.
In case you were wondering what the weather is like currently in Disney World, the answer is: extremely wet. Some rain showers are moving through the area causing lots of rainfall.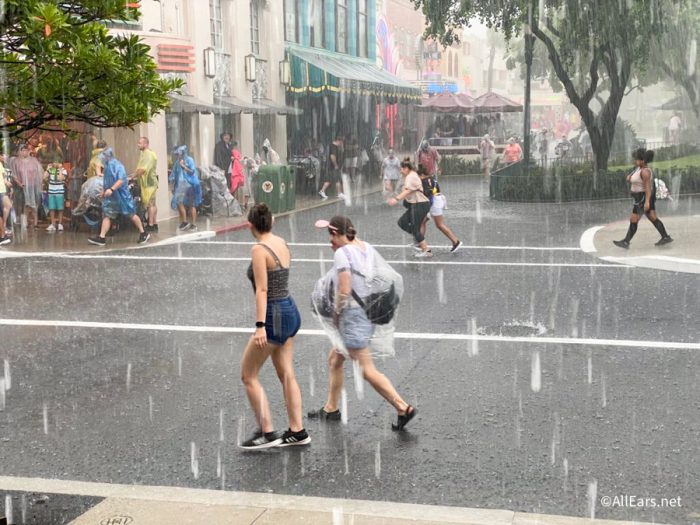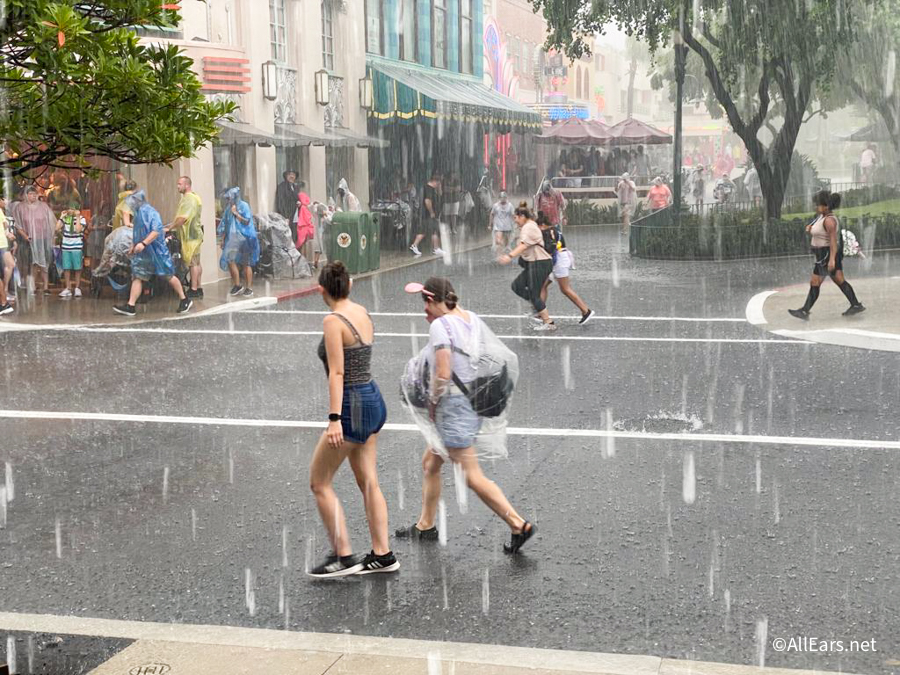 This is causing problems for many of the stores in Hollywood Studios, as when we stepped into one this afternoon to get out of the rain, we noticed that it was flooding!
Stores are currently FLOODING in Disney's Hollywood Studios 😭 Stay safe, everyone! 🌧 pic.twitter.com/CKTXu53JEF

— AllEars.Net (@AllEarsNet) June 20, 2022
In the video, you can see Cast Members were pushing the water out of Celebrity 5 & 10. They were blocking off the area with signs that say "caution wet floor" and making sure no one went into the flooded areas.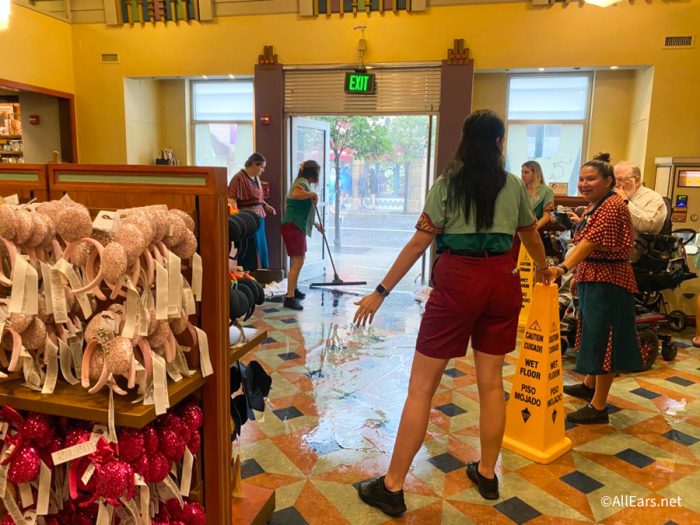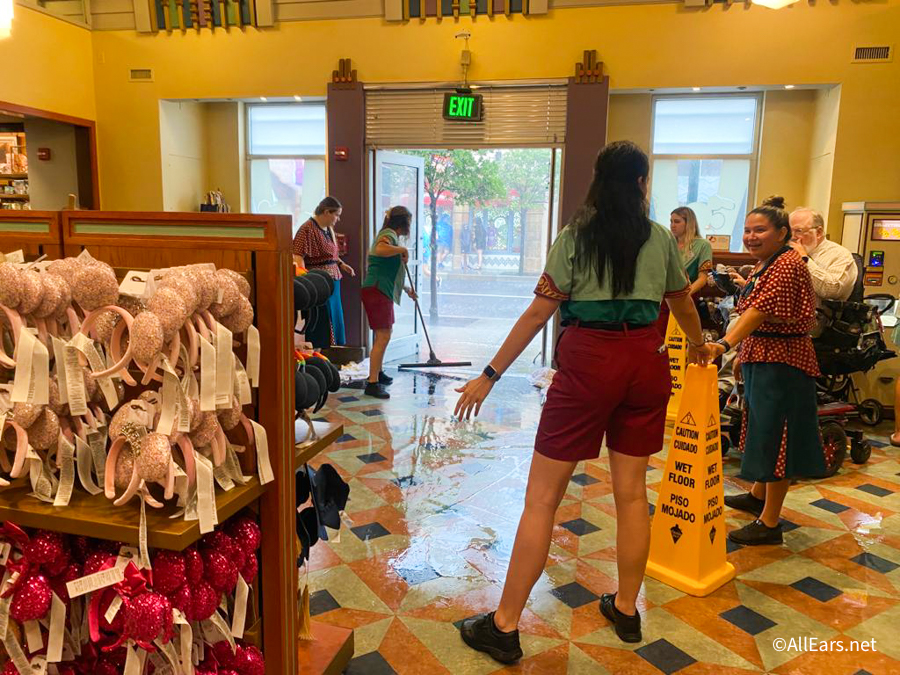 They are also using towels to sop up water on the floor to make sure no one slips.
If you're in Disney World and a downpour starts, there are a few things you can do instead of throwing in the towel and calling it a day. You can stop and grab a bite to eat, for example, or take the opportunity to do some shopping.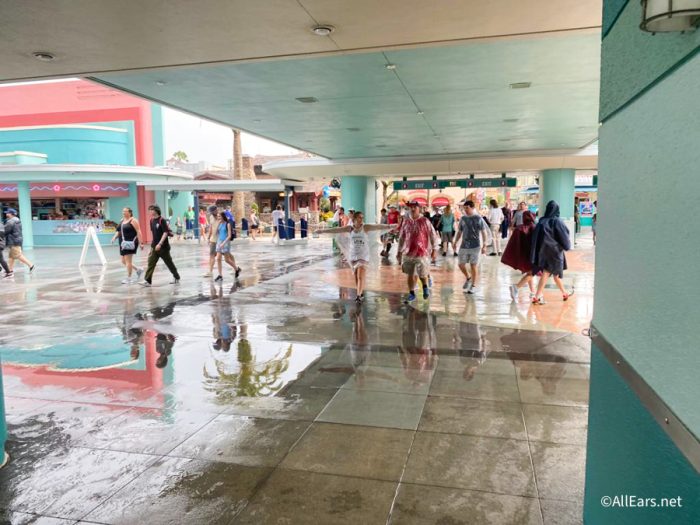 You can also head to an indoor ride or show like the Frozen Sing-Along and wait out the rain there, or you can, of course, just throw on a poncho or rain jacket and tough it out. Outdoor rides will close if there is lightning in the area, but if it's just rain with no thunderstorms, they will likely stay open.
Make sure to keep reading AllEars for the latest Disney World news!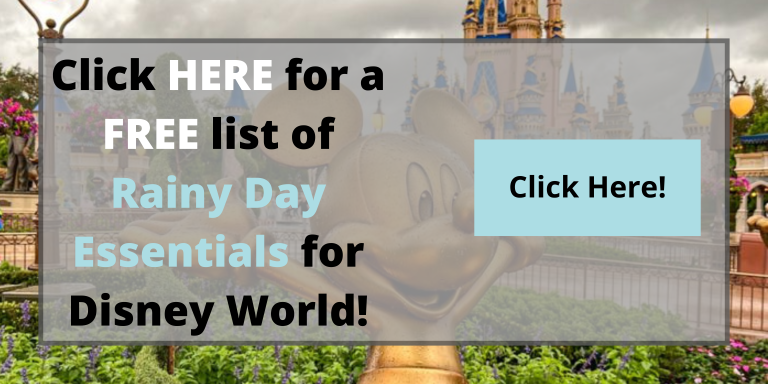 How do you like to spend a rainy day in Disney World? Let us know in the comments!