Disney World's FIRST Marvel ride is finally here!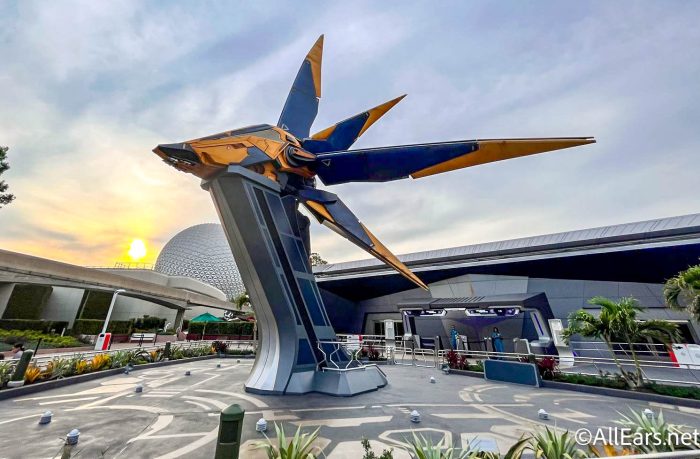 Guardians of the Galaxy: Cosmic Rewind is now open in EPCOT, and we're bringing you all the latest from what the crowds are like, where to score the best merch, and whether or not you'll get sick on this ride! And, along with riding the first-of-its-kind Disney coaster, a ton of new Marvel merchandise has rolled into EPCOT including one that big MCU fans might not be able to resist!
If you ever wanted to follow in Thanos' (or the Avengers') footsteps and collect all of the Infinity Stones, now you can in EPCOT! Over at Creations Shop, you can find TWO variations of the Infinity Gauntlet and all of the infinity stones in their relics!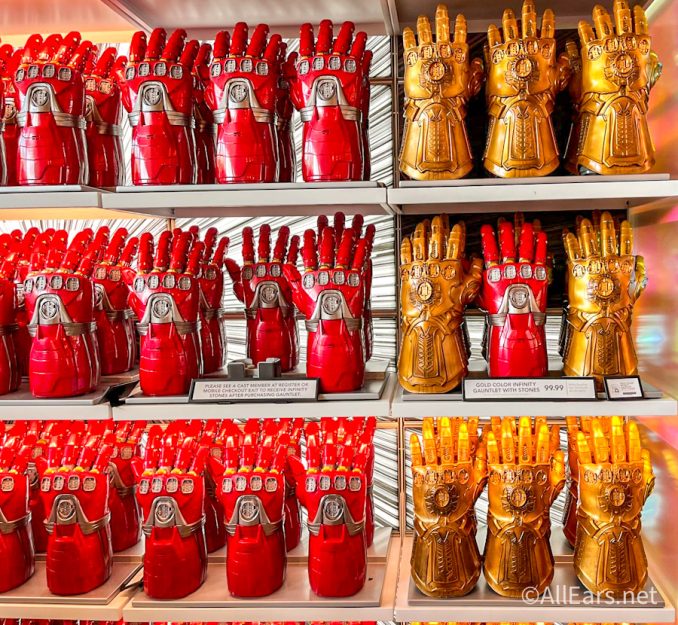 That's right, Disneyland's Iron Man Infinity Gauntlet Cup has nothing on these! Both Thanos' Gold Infinity Gauntlet and Tony Stark's Nano Infinity Gauntlet are available and each gauntlet features slots for all of the infinity stones that you collect.
You will have to be prepared to pay a pretty penny to get your hands on them though — they cost $99.99 each.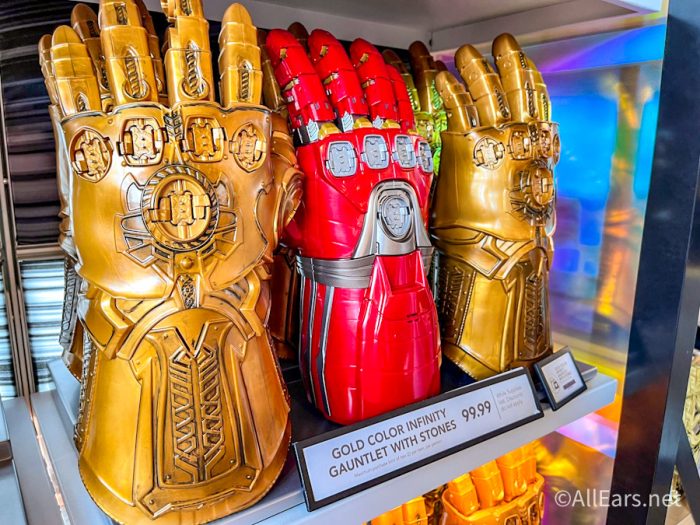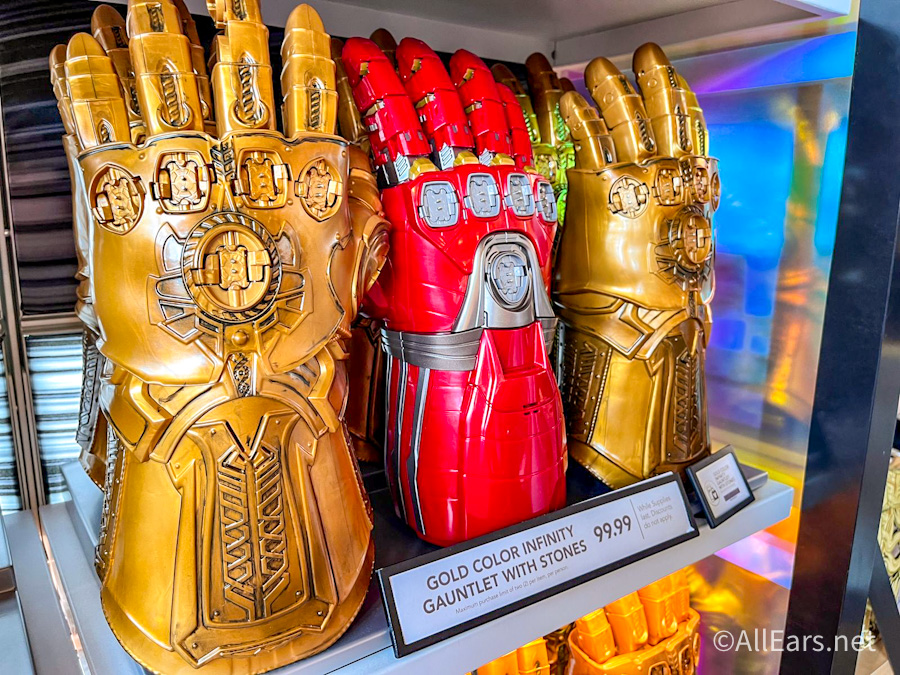 All 6 Infinity Stones do come with your purchase of the gauntlets, so you'll receive the Time, Space, Power, Mind, Reality, and Soul Stones in a collectors box to keep them safe (which, as we learned from the movies, is very important).
Note that 5 of the stones can be purchased separately if you'd rather not opt for the gauntlet, but the Soul Stone only comes with the gauntlet.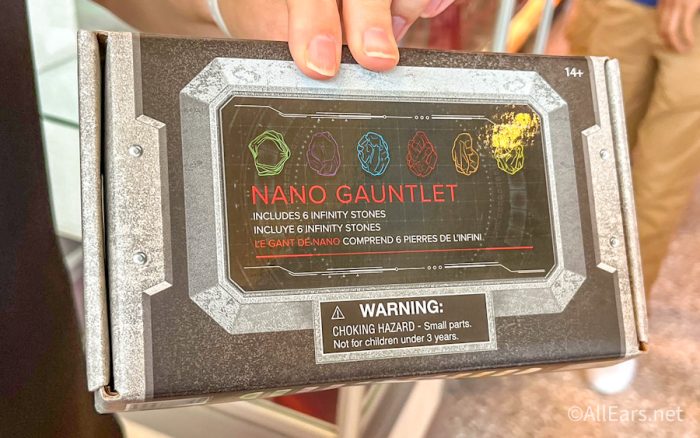 If you are opting to snag the Infinity Stones separately, you'll be getting them as they appear throughout the MCU! For example, you can get the Tesseract with the Space Stone inside, which was most notably seen in Captain America: The First Avenger and The Avengers…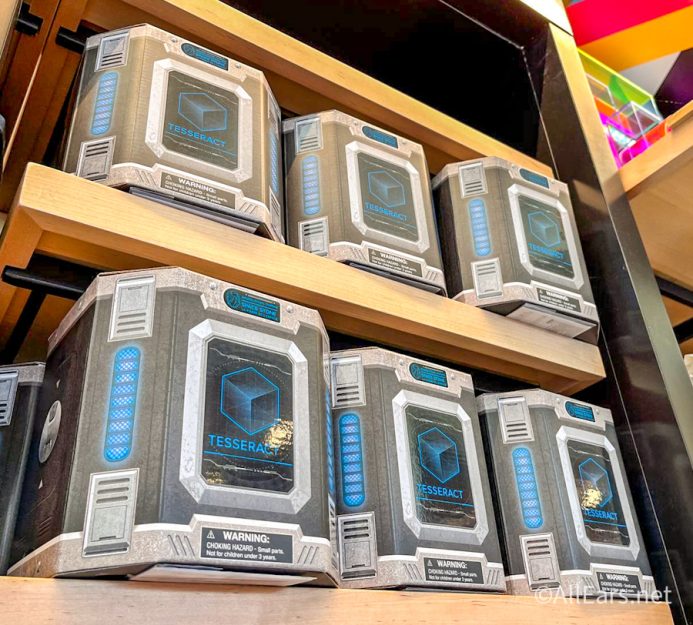 …and the Reality Stone comes in the Aether from Thor: The Dark World! 
Plus, you can also get Doctor Strange's Eye of Agamotto, which houses the Time Stone.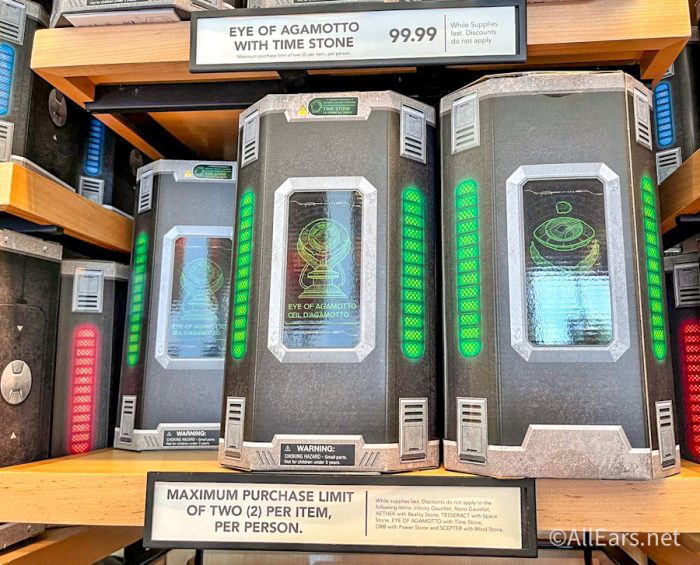 They also have the orb that keeps the Power Stone in the first Guardians of the Galaxy movie.
Each of these stones cost $99.99.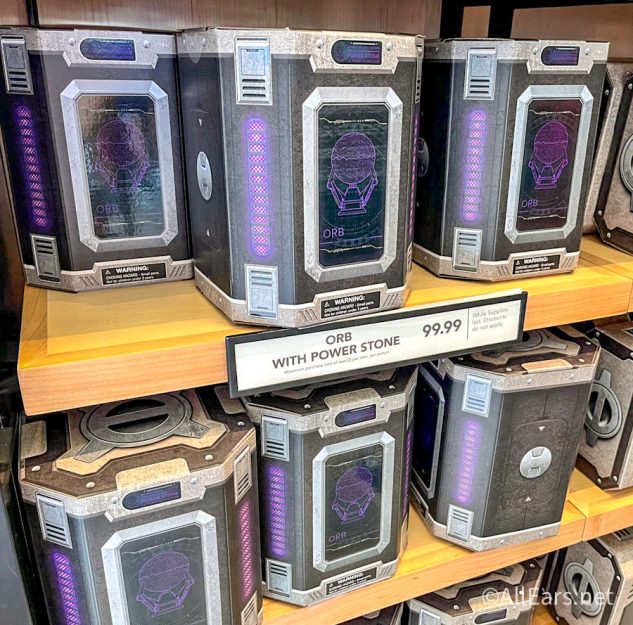 And, lastly, you can get Loki's Scepter with the Mind Stone inside of it. He uses this in The Avengers to mind control Clint Barton and Erik Selvig, and later on, this gives Wanda and Pietro Maximoff their powers.
This is the only relic that isn't $99.99 — you can get Loki's Scepter now for $119.99.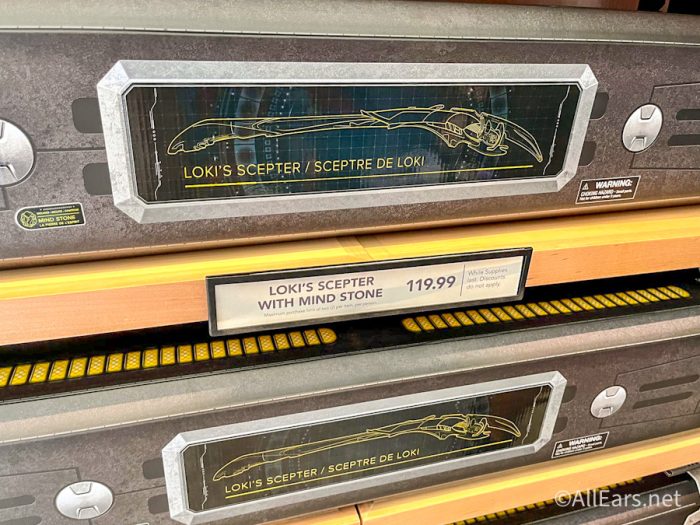 You'll need to head to EPCOT's Creations Shop to get these right now and there's plenty of other new Marvel merchandise to explore while you're there too! And, be sure to stay tuned to AllEars for more of the latest Disney news and updates!
Join the AllEars.net Newsletter to stay on top of ALL the breaking Disney News! You'll also get access to AllEars tips, reviews, trivia, and MORE! Click here to Subscribe!

What do you think of these collectible infinity stones and gauntlets? Let us know in the comments!