We're LIVE at Avengers Campus!
We've already checked out the new attraction, tried some of the new eats at Pym Test Kitchen, and even said hi to Mickey Mouse in his Captain America costume. But, we have to talk about one of the most anticipated items in Avengers Campus.
Shawarma Palace is home to the Avengers' favorite foods, as seen at the end of the first Avengers movie. And, while you're there, you can try New York's Tastiest Wrap and Impossible Victory Falafel. But, we're more interested in the EPIC Iron Man's Infinity Gauntlet that will give you the chance to be an Avenger yourself!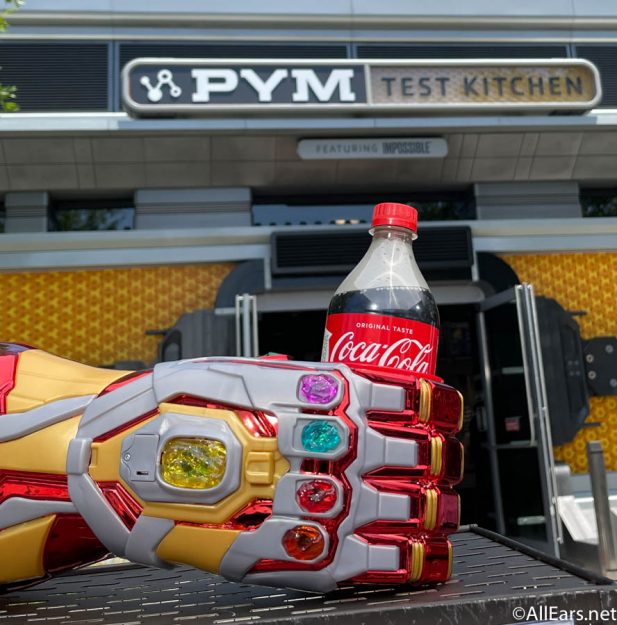 When you purchase bottled water or sodas, you can take home the Infinity Gauntlet from Avengers: Endgame with the rainbow of stones that light up for $27.79. Slip that glove on when you hold your drink and you just might find that you feel pretty all-powerful (but be sure to use that gauntlet for good)!
Now, this gauntlet is only for holding your drinks, so you won't be doing any snapping, but that's not stopping us from feeling like the universe lies in our hands with this guy on!
We'll be sure to give you a look at all the rest of the exciting dining locations around Avengers Campus and elsewhere. And, be sure to stay tuned to AllEars for all the Disney and Marvel news you need to know!
When is your next visit to Disney California Adventure? Let us know in the comments below!