We've finally stepped foot inside Avengers Campus for an early media preview of the brand new land!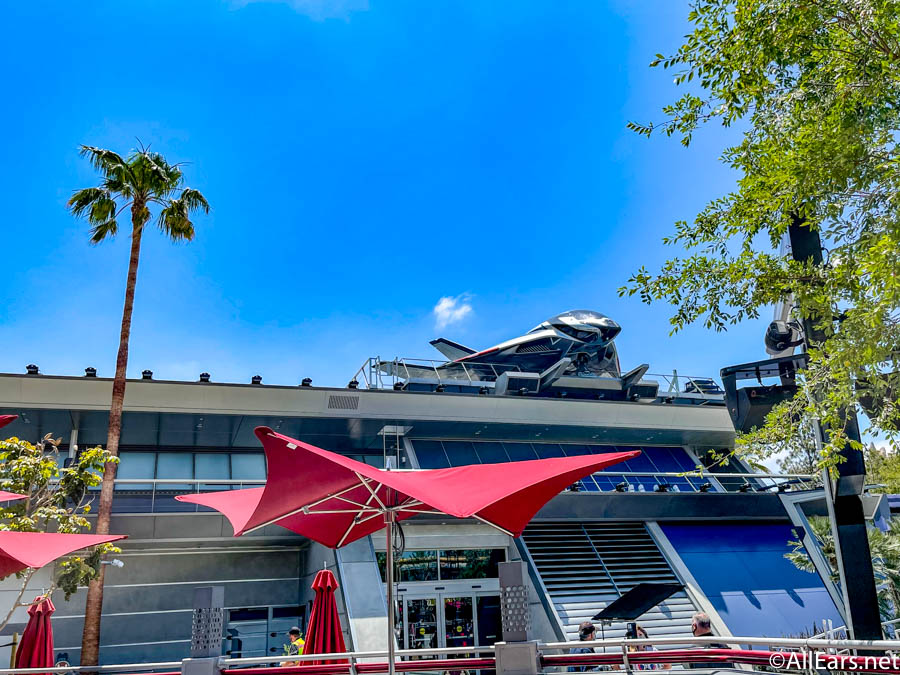 Along with the different dining and entertainment options you'll be able to find, we're giving you a first look at the Marvel-inspired land's star attraction!
As Avengers Campus opens for the first time to guests, the sole attraction in the area at the moment is WEB Slingers: A Spider-Man Adventure. When guests board the interactive attraction, they will be able to use hand motions to help Spider-Man catch rogue Spider-Bots.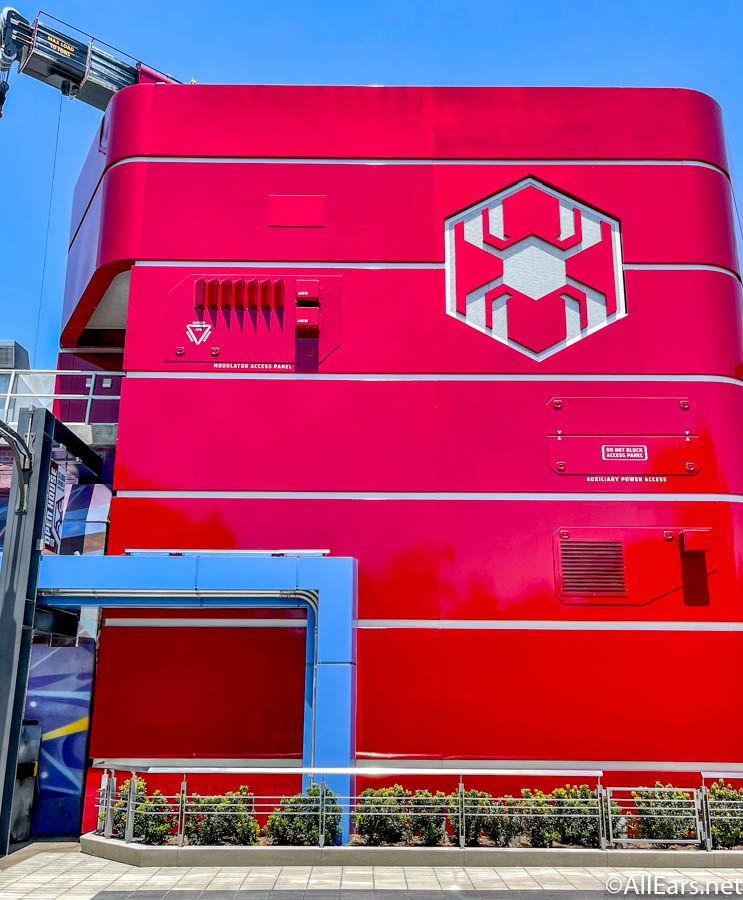 The attraction is operating with a virtual queue similar to Rise of the Resistance where guests have two times during the day to snag a boarding group. The virtual queue will open at 7AM and 12PM, where guests who have valid park tickets and park pass reservations for Disney California Adventure will be able to enroll from anywhere (even outside of the park) for the AM window.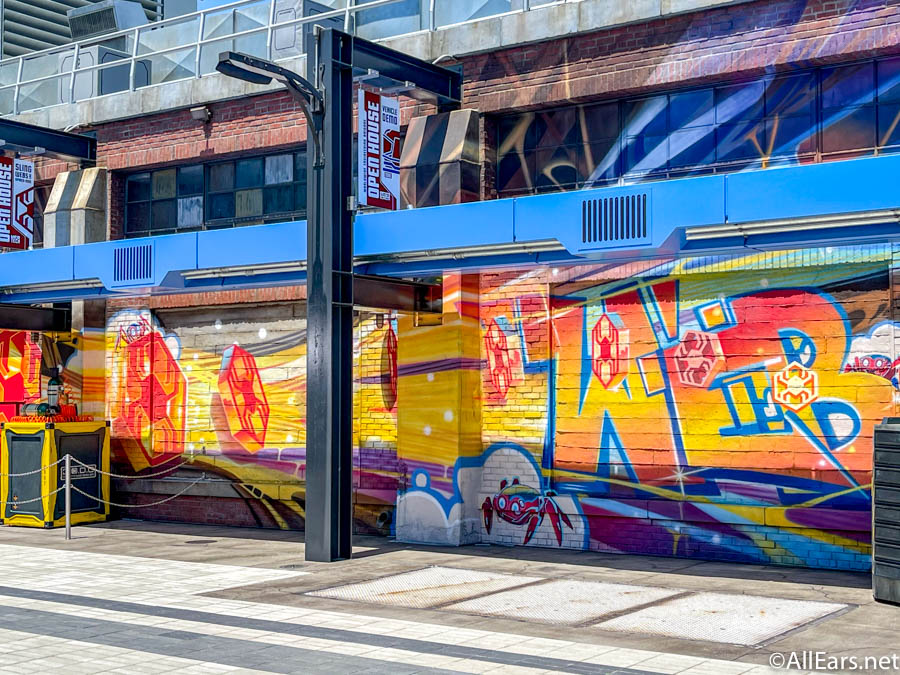 Guests who have a Park Hopper ticket can also attempt to grab a boarding group at 12PM, but they will have to have entered Disney California Adventure or Disneyland Park for the noon enrollment time. Now that we've got all the logistics of actually getting on the attraction, let's ride it together!
Pre-Show
Guests enter the attraction, where they are ushered into an open house to test the new WEB Slinger attraction that Peter Parker has helped to create for Avengers Campus.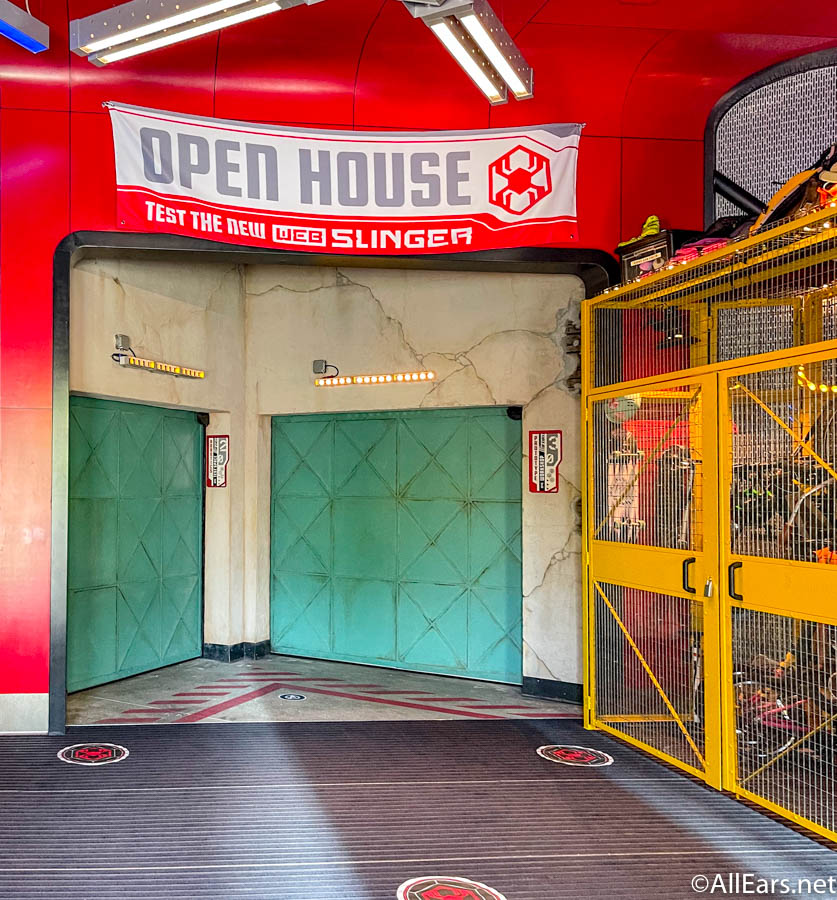 Since Peter is incredibly technologically savvy, it's no surprise that the open house is filled with machinery and screens…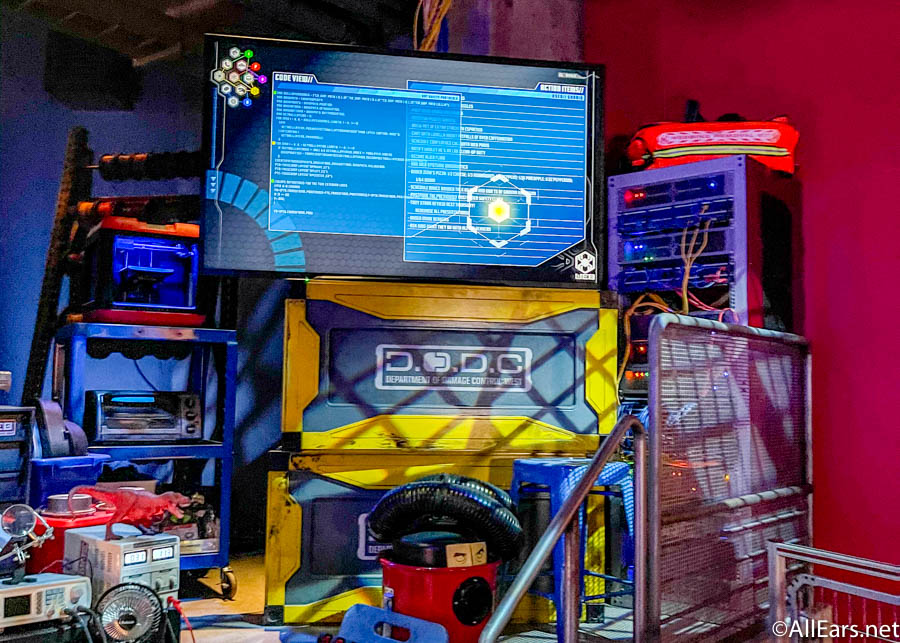 …along with references to the people who helped Peter put together the Slinger and Spider-Bots.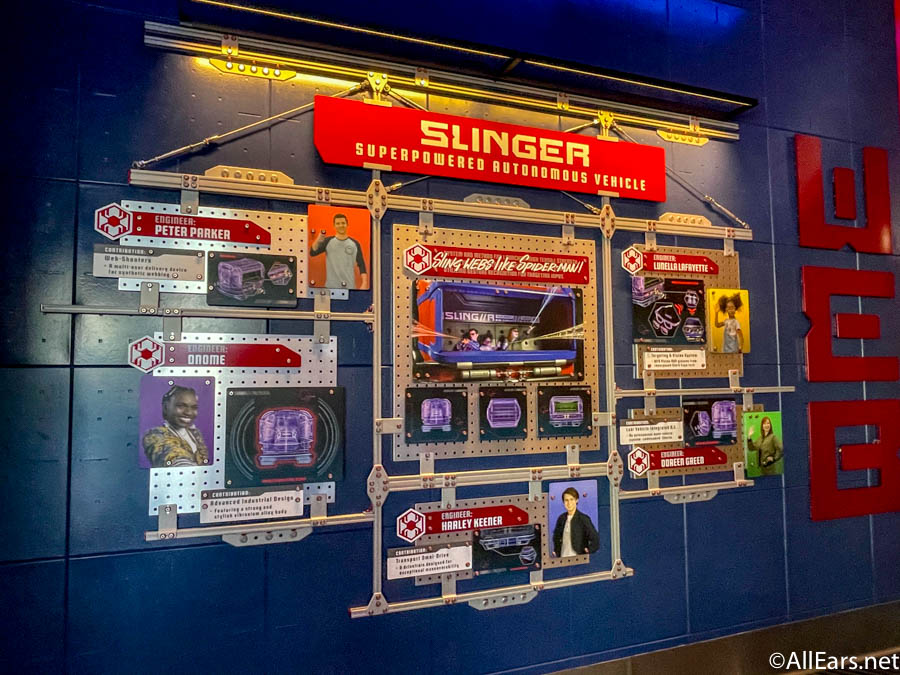 The white boards around the open house are filled with equations and drawings that the team used. And, you can even spot a few references to other parts of the Marvel Cinematic Universe, like Vibranium!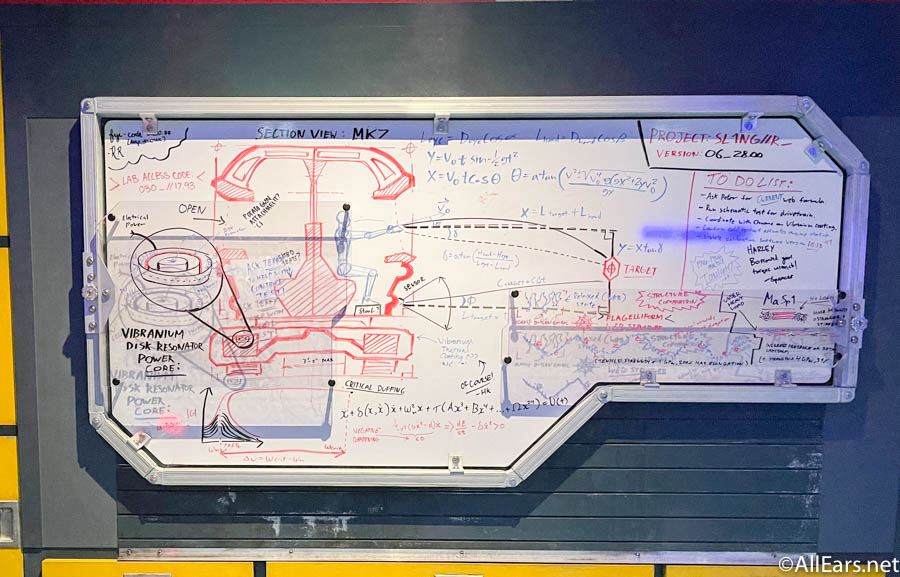 When guests finally get to the pre-show area, they are welcomed to the WEB open house by none other than Spider-Man himself, Peter Parker! He provides explanation for what the Slingers and Spider-Bots are, sharing with guests how they will be able to interact with the ride vehicle.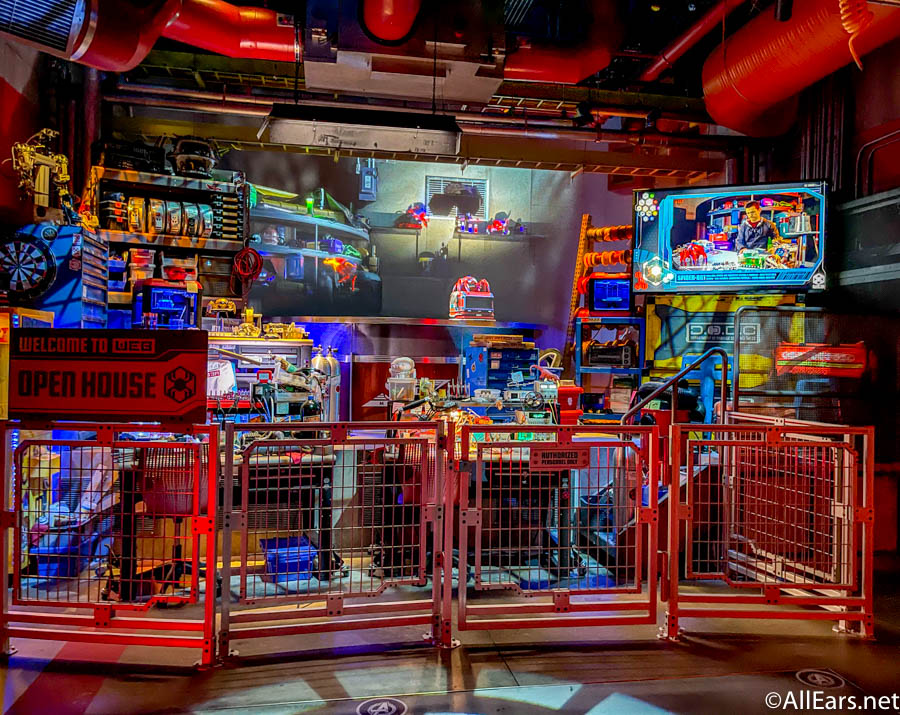 But, of course, not everything is going according to plan (despite all those intense equations and problem-solving methods), since the Spider-Bots have gotten out of hand. And, it's a good thing that you're there to help as a new Avengers recruit!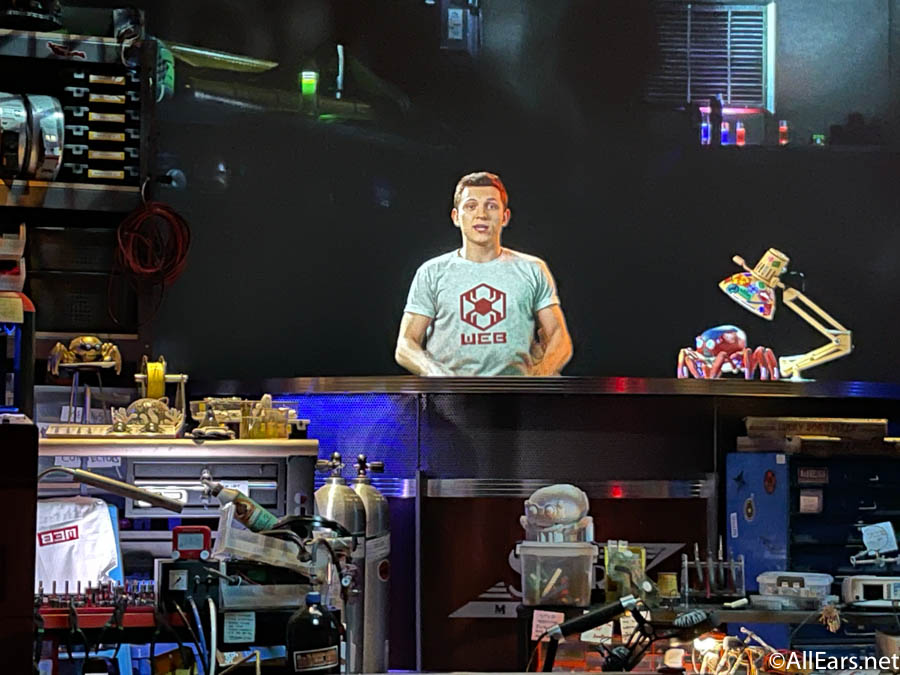 Attraction
When guests board their WEB Slingers, they will be placed in vehicles with their party, similar to how Toy Story Mania operates.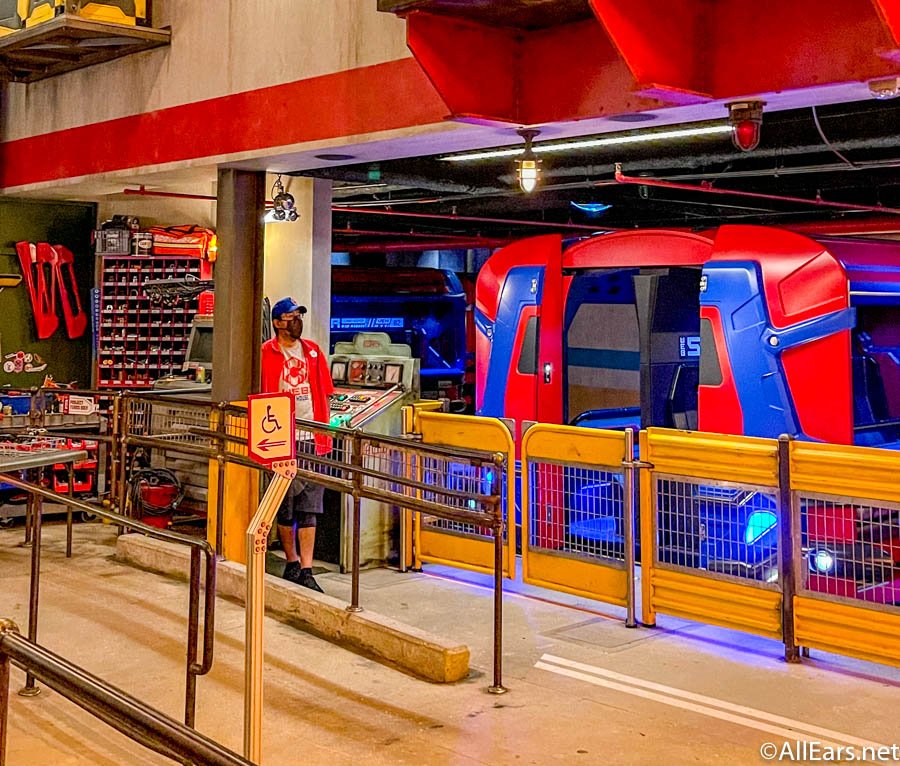 As they move into the WEB lab area, guests can start moving their arms in a motion similar to karate chops to shoot webs and trap the Spider-Bots around the area. Spider-Man will handle the big guy, while you help by capturing the smaller versions of the Spider-Bots around him!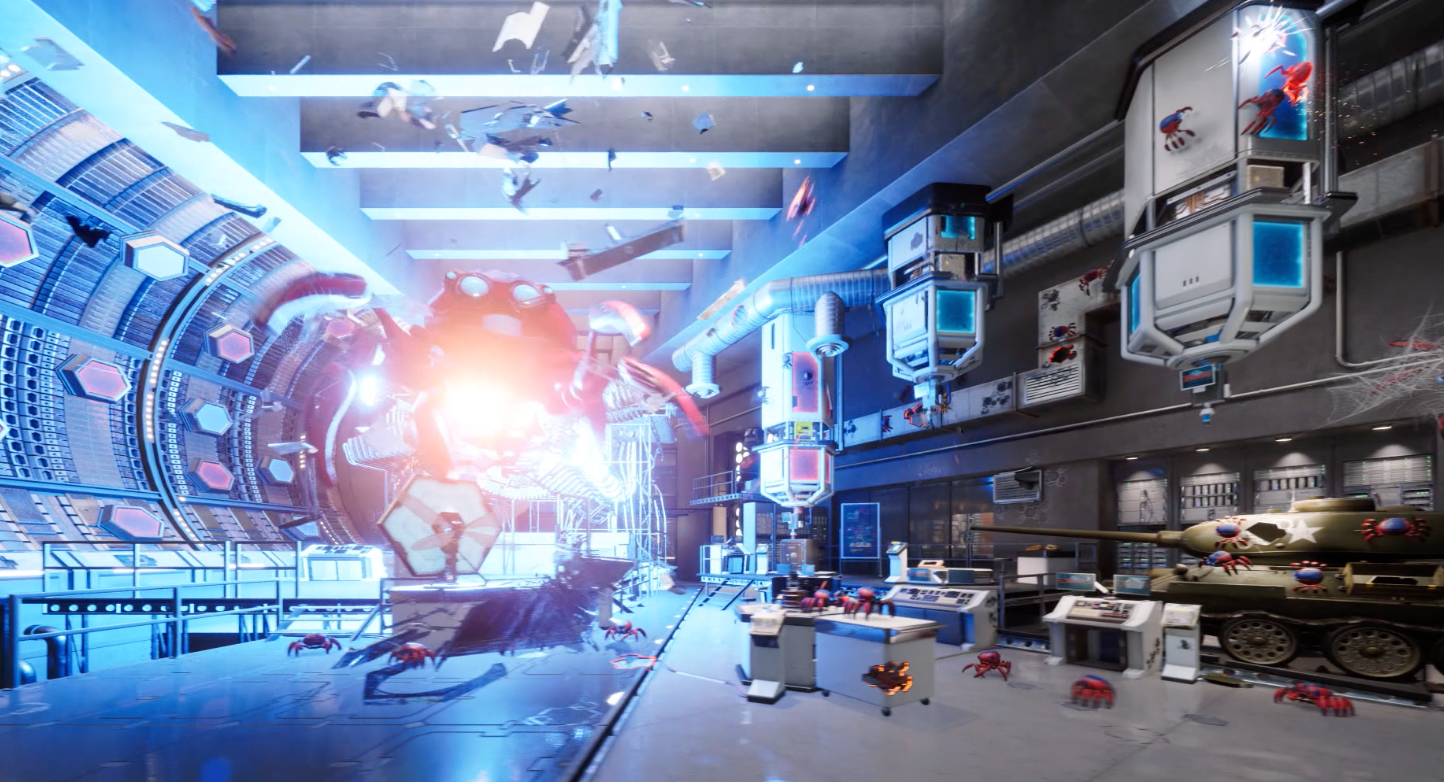 As you move up on the Quinjet's runway, a rogue Spider-Bot will hop aboard the jet as lots of miniature Spider-Bots wreak havoc surrounding the area. Be sure to shoot fast to capture them and prevent them from causing more chaos!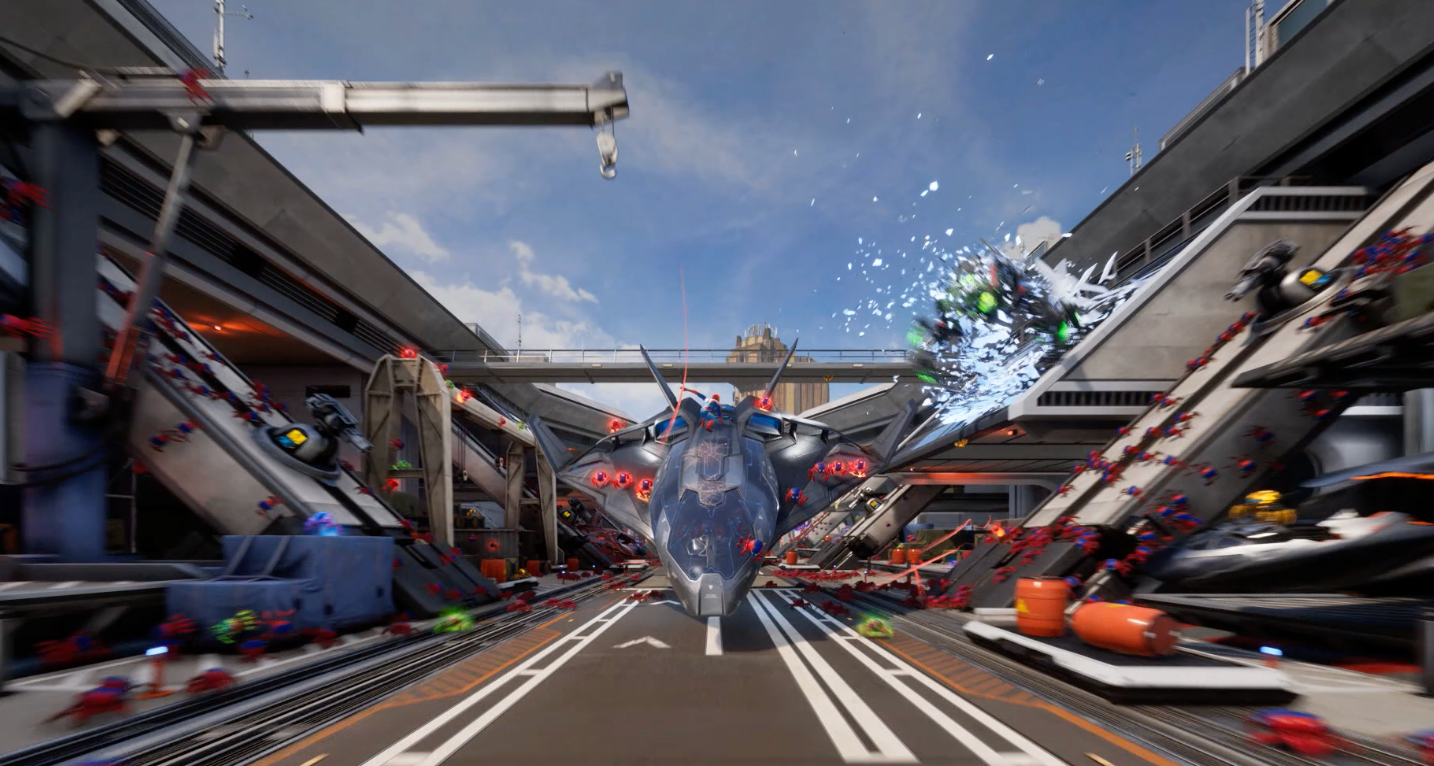 In the grand finale, you'll be able to help Spider-Man disarm and destroy one of the giant Spider-Bots…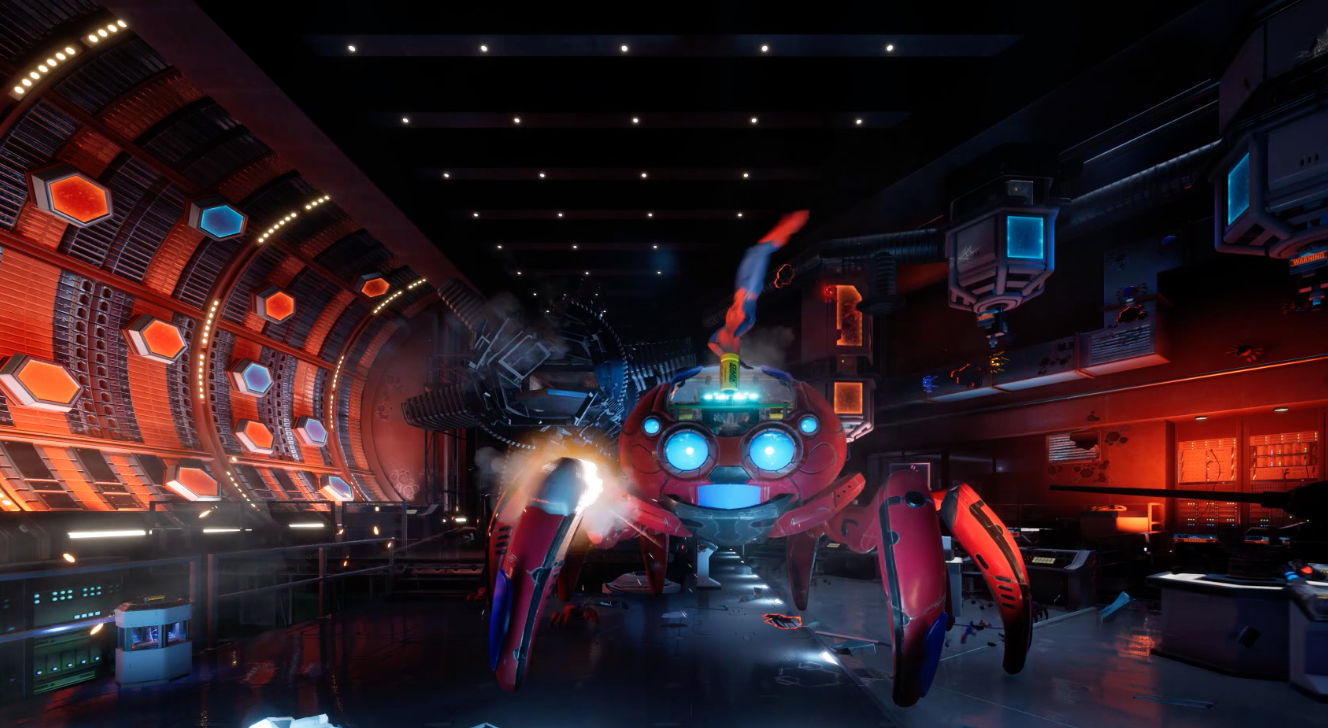 …as Peter Parker thanks you for all of your amazing help and skills with web shooting!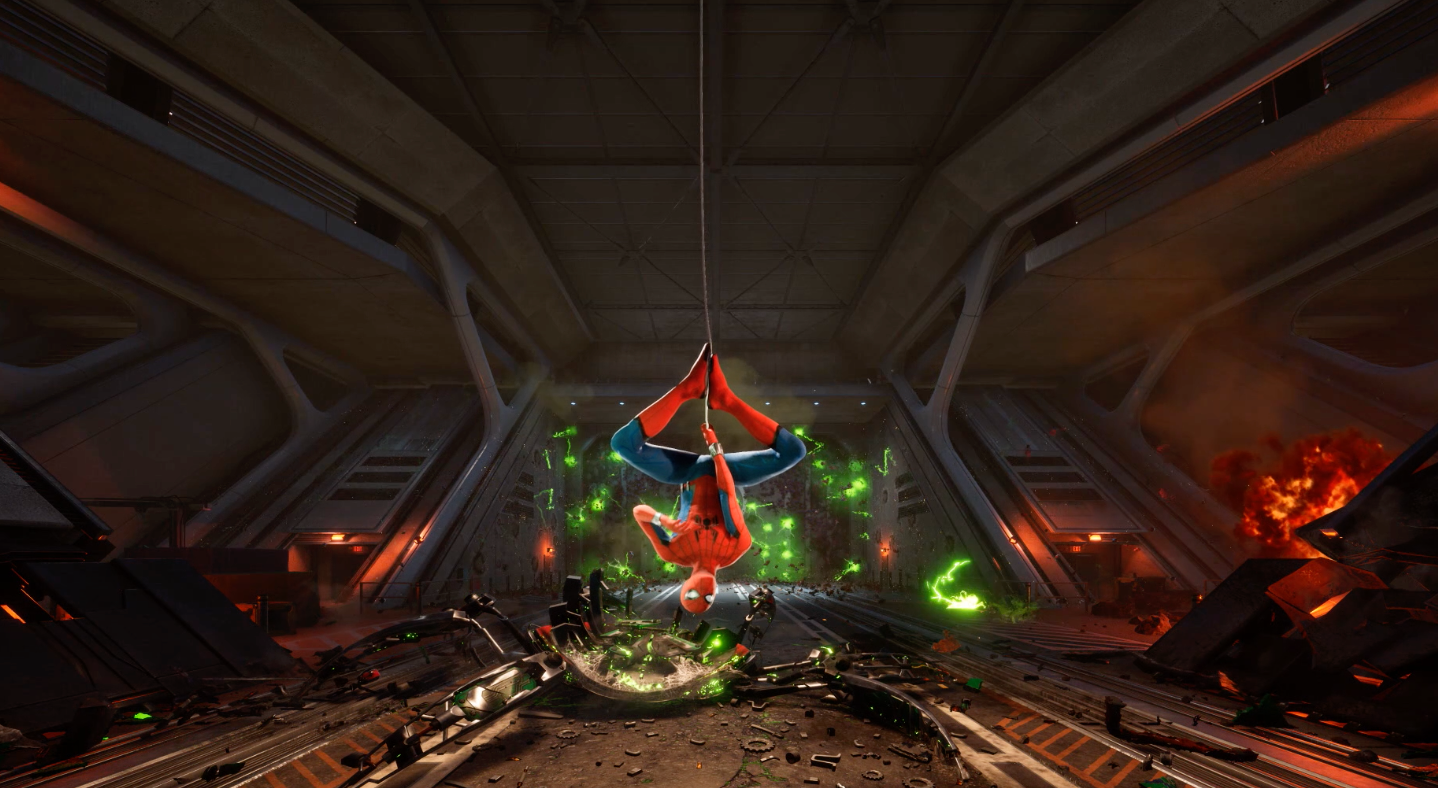 As you exit the area, you can spot some of the Spider-Bots you helped trap just chilling out before Peter and his team probably tweak their programming back in the lab!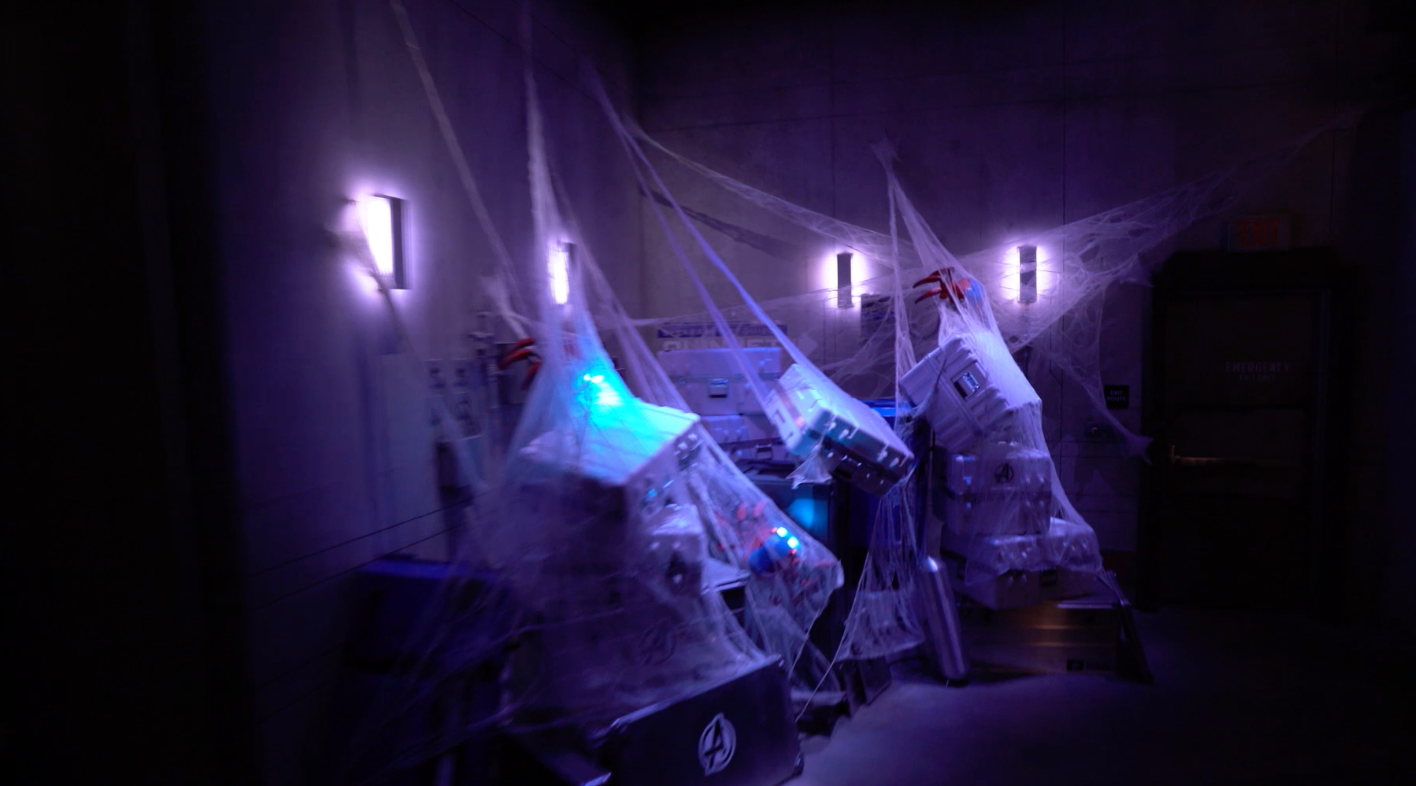 We're blown away by all the details and the experience we had on WEB Slingers. This is definitely an attraction that you don't want to miss when you're in Disney California Adventure next. And, we'll be sure to update you on everything we see in Avengers Campus soon!
Will you be heading to Disneyland soon? Let us know in the comments below!
Disclosure: We were invited by Disneyland to attend a media preview of Avengers Campus. This did not affect our reporting of the event — our opinions are our own.