Get ready because Avengers Campus is looking for its newest recruits in Disney California Adventure starting June 4th!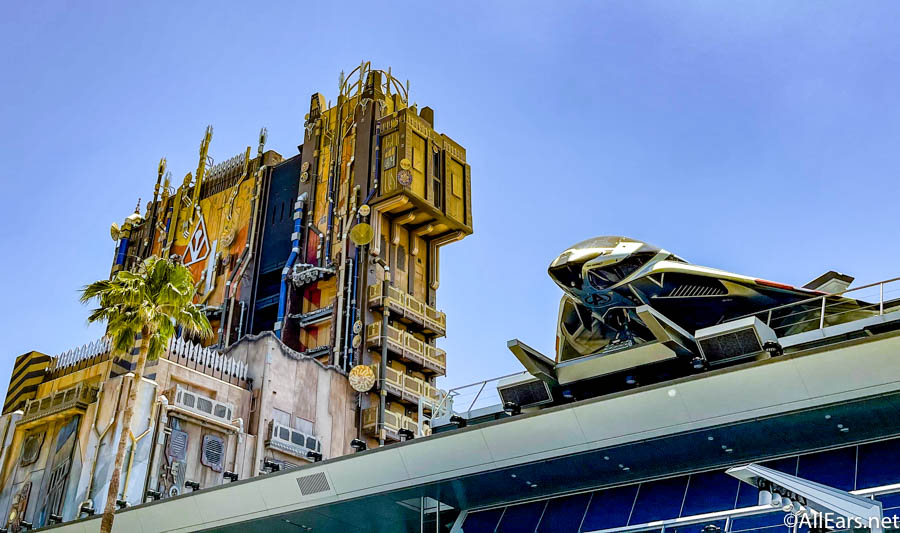 Once open, Avengers Campus will offer guests the opportunity to train with some of the iconic superheroes, help Spider-Man in his test lab, try some of the newest food experiments, and more! But, the experience wouldn't be complete without some souvenirs, right? Well, we've got a sneak peek at many of the new merchandise coming to the land — let's take a look!
Avengers Campus will feature a brand new store called WEB Suppliers that will be located near the new attraction WEB Slingers: A Spider-Man Adventure.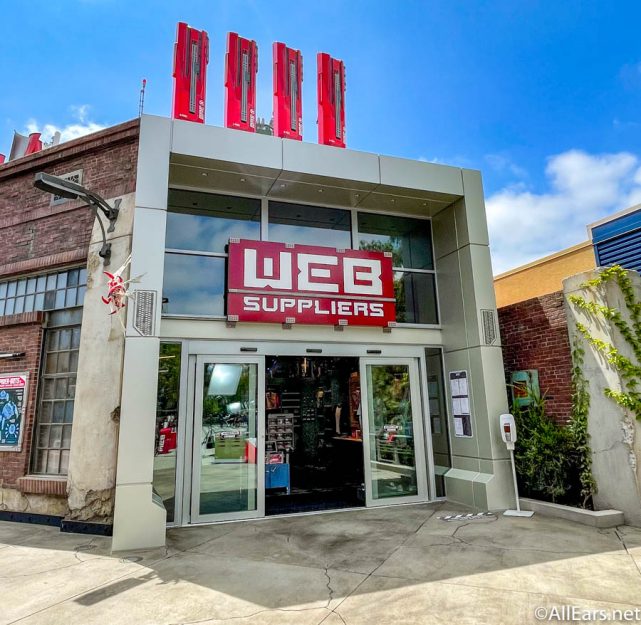 Here you can find tons of new Spidey-themed items like tees, backpacks, pins, patches…
…and more! Plus, you can even take some time to look around at all the props in the shop — you just might find some hidden easter eggs from the Marvel Universe!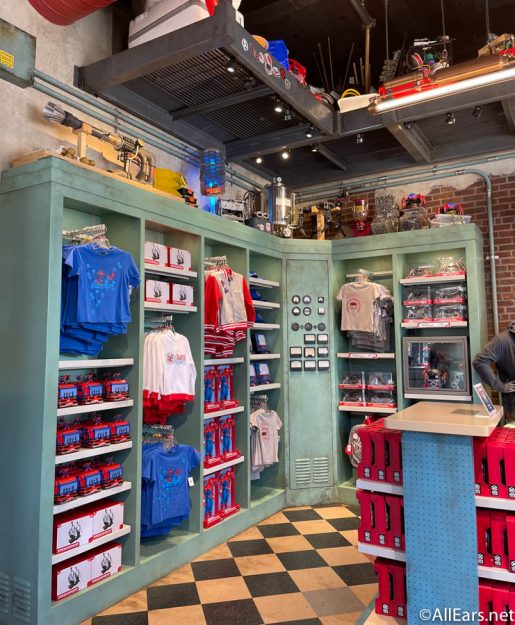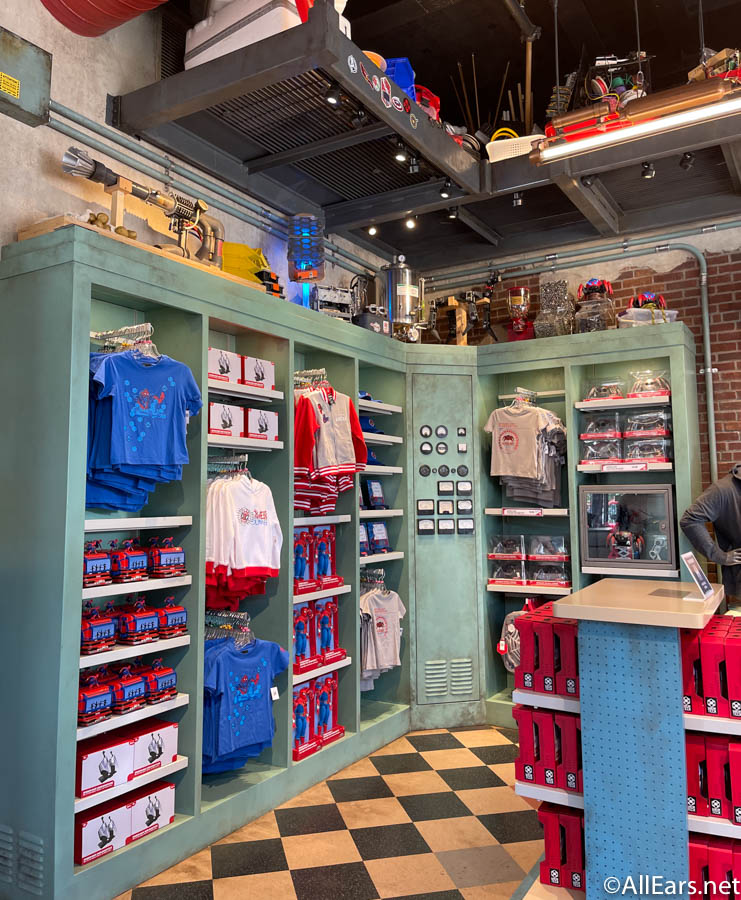 And, if you're looking to take your score on the new interactive ride WEB Slingers: A Spider-Man Adventure (where you help Spider-Man capture rogue Spider-Bots) to the next level, then this is the shop you'll want to visit before heading on the ride! WEB Tech Power Bands are a new accessory that lets you customize your experience on the ride and score more points!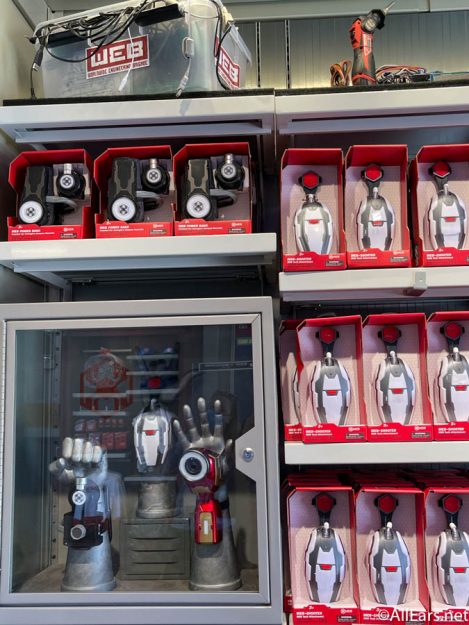 They attach directly to our arm and, when you've got these on, your web will turn into a taser web or even a web cannon, which can put you pretty high on the leader board!
Plus, when you're not catching spider-bots, the Power Bands have a "play mode" with glowing lights, sounds, webs, and some other fun features! They cost $29.99.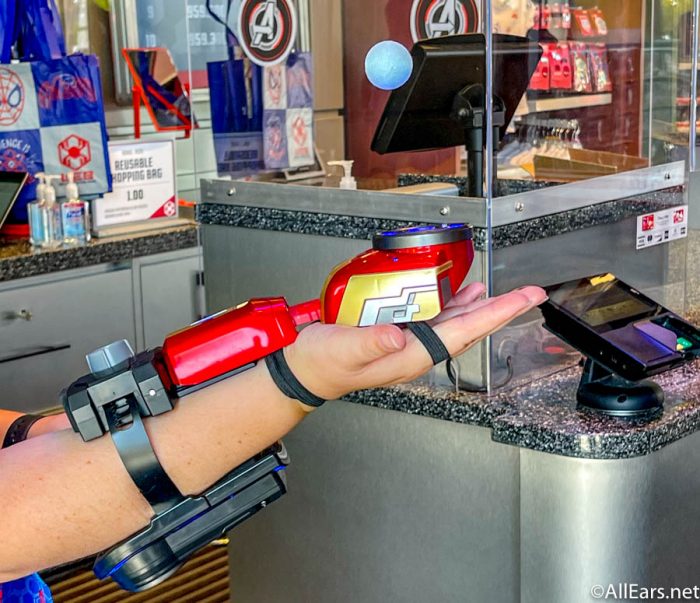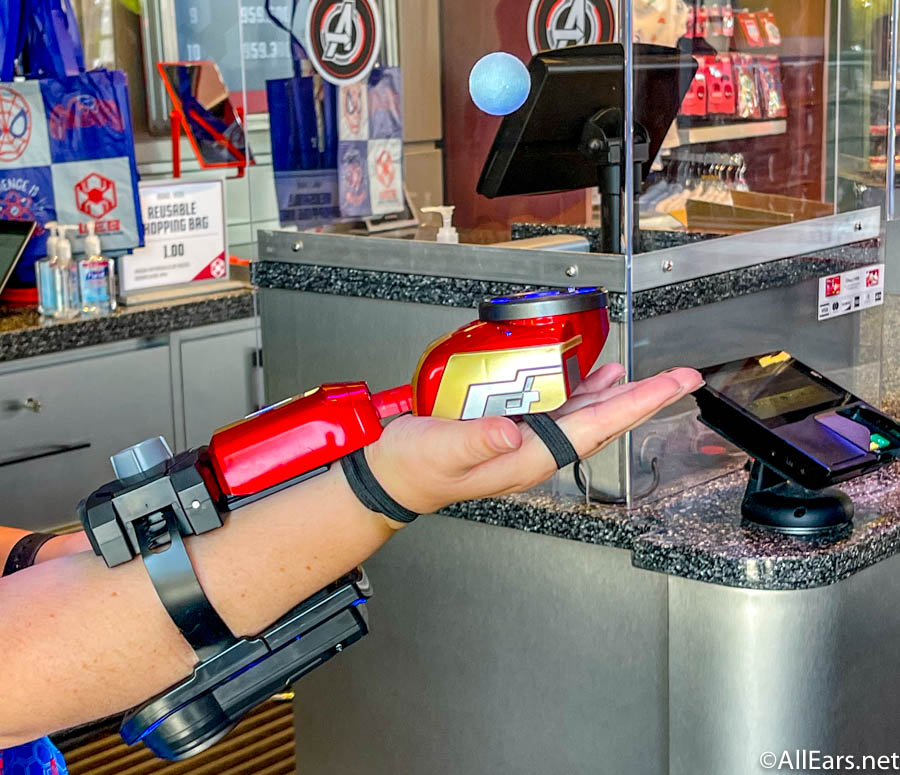 Speaking of spider-bots, you can actually bring a remote-controlled Spider-Bot home with you! These bots move back and forth, front and back, and can even go into battle.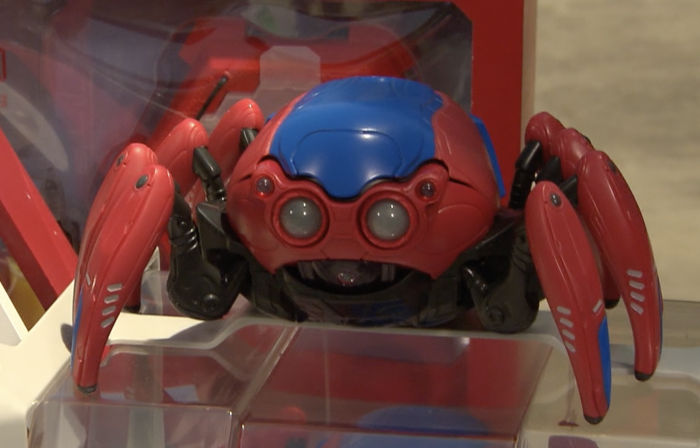 We've already seen these released in the parks, but at WEB Suppliers you can find special add ons that include all-new exterior armor and give them a "tactical advantage" when they go into battle. Upgrades are themed after Black Panther…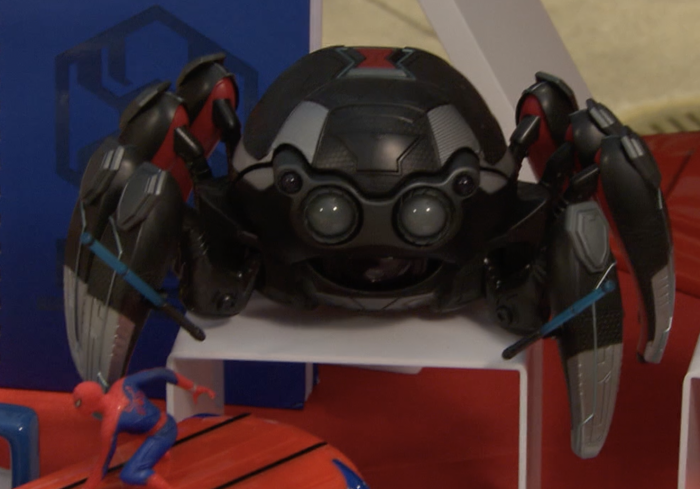 …Black Widow…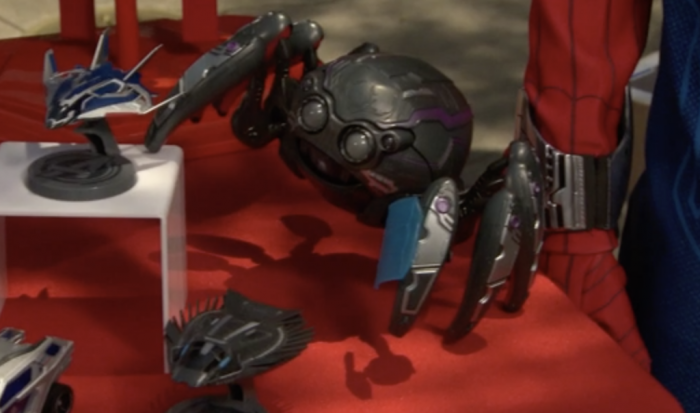 …the Wasp from Ant-Man…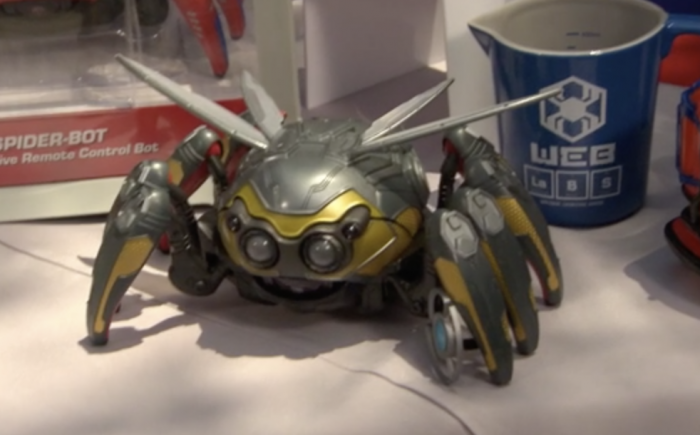 …and Iron-Man. Each Spider Bot is priced at $79.99 and the add-ons are an additional cost.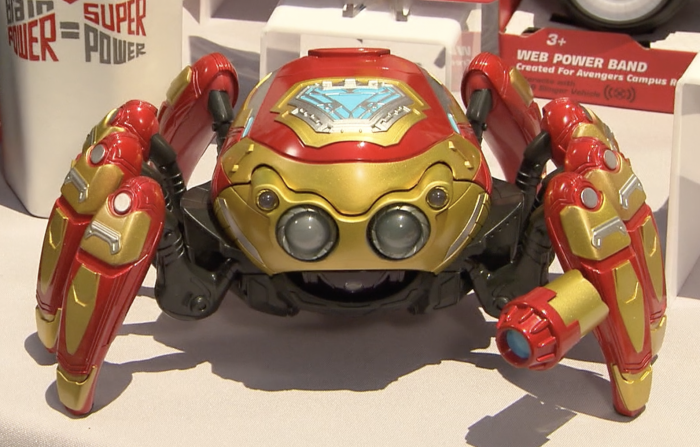 And, you can even carry your bot around in a specialty backpack made to keep it from escaping!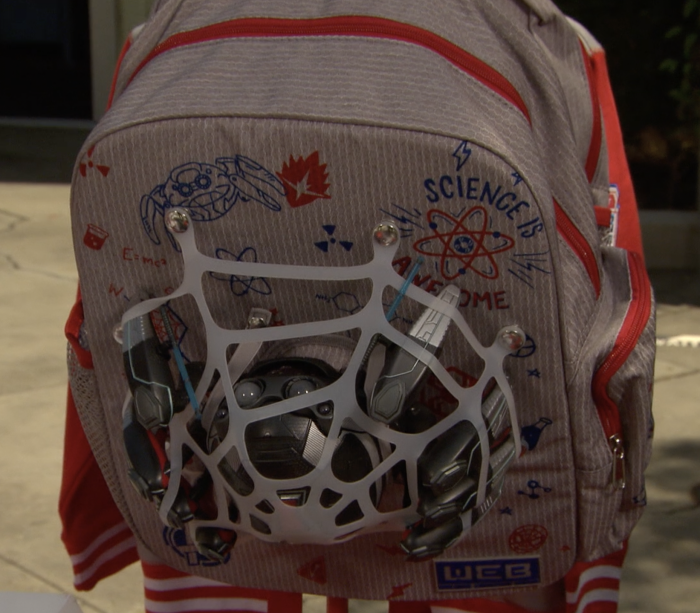 WEB Suppliers also has a few STEM Kits, so you can make your own glow-in-the-dark slime with the Gamma Goo kit, or create webs that you can sling around on walls!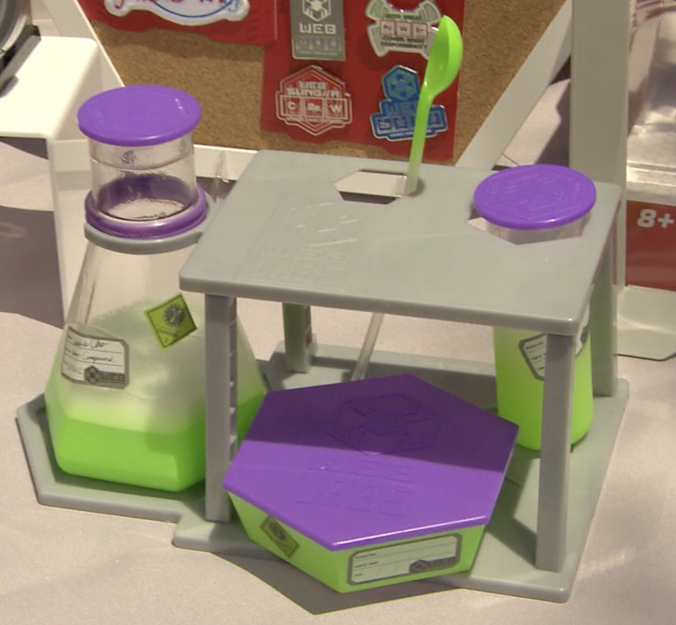 And, you can deck out in the latest superhero training gear with new tees, jackets, lanyards, and hats.
Additionally, there's a full-size Spider-Man suit for anyone looking to be their own friendly neighborhood Spider-Man!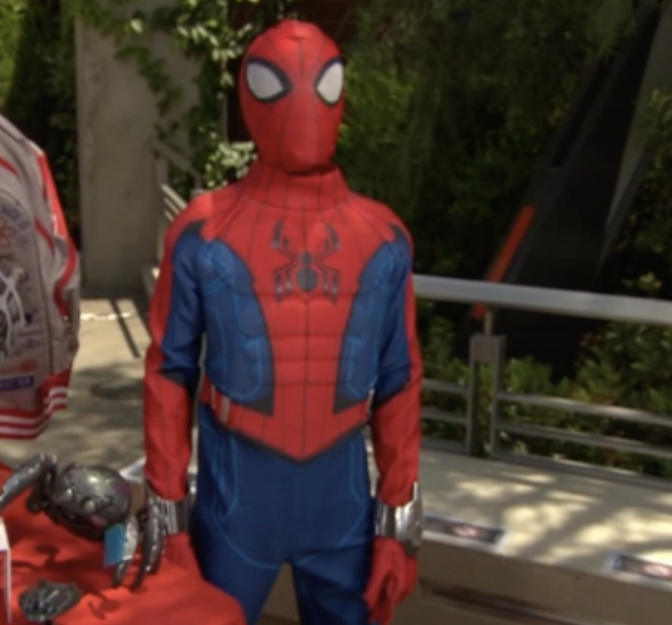 Avengers Campus opens in just a few days, and we'll be bringing you along as we explore more of the new merchandise, rides, and experiences in the land! Stay tuned to AllEars for the latest!
Join the AllEars.net Newsletter to stay on top of ALL the breaking Disney News! You'll also get access to AllEars tips, reviews, trivia, and MORE! Click here to Subscribe!

Disclosure: We were invited by Disneyland to attend a media preview of Avengers Campus. This did not affect our reporting of the event — our opinions are our own.
Will you be upgrading your WEB Slingers game with any of the new merchandise? Let us know in the comments!