We're doing our very best to wait patiently for Avengers Campus, knowing that it will open sometime later this year in Disney California Adventure.
Now, we know a few more details about the ride that will be opening with Disney California Adventure's newest land!
During the D23: Magical Milestones virtual event today, we were given a closer look at Web Slingers: A Spider-Man Adventure, the ride coming to Avengers Campus! We've checked out the construction taking place in Avengers Campus at the moment, and we've also spotted a Spider-Bot attached to a light pole in the area — a hint at the upcoming ride.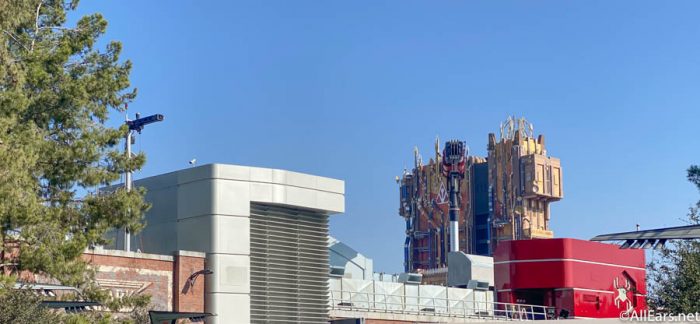 Today, Disney revealed a few more details about the upcoming attraction! During the event, it was shared that it was important for the ride not to have any height restrictions, since Spider-Man is loved by people of all ages.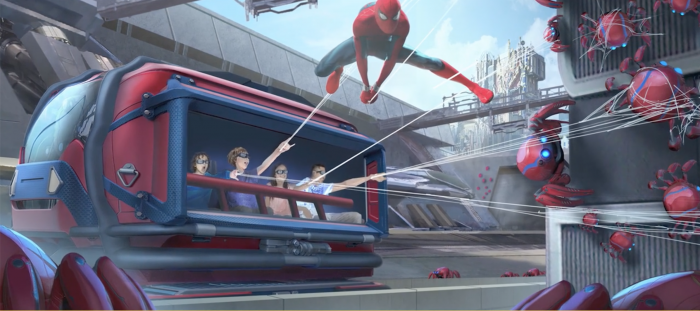 Here's a look at some of the ride vehicles for the upcoming attraction! We previously saw them in a first look at the ride featuring Tom Holland, and now we've got another glimpse at them! Additionally, you can see plexiglass that's been installed near the ride vehicles' loading area. Project Coordinator, Brittany Howell, shared that she's been on the ride approximately 100 times!
On the ride, guests will help Spider-Man to defeat WEB's Spider-Bots. Using the latest technology, riders will use body gestures and movement to sling webs from their wrists like Spidey himself!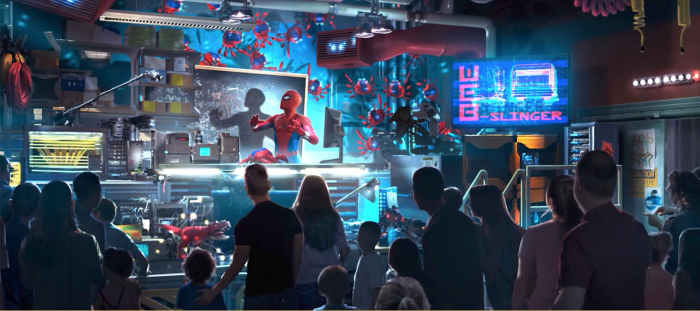 We cannot WAIT to help Spider-Man defeat the Spider-Bots when Avengers Campus officially opens. And although Disneyland is aiming to reopen in late April, Avengers Campus is expected to open later on. Stay tuned to AllEars for all the Disney news you need to know!
Are you excited about Avengers Campus? Let us know in the comments below!