Oh, Disney, you think you're being so sneaky now don't you?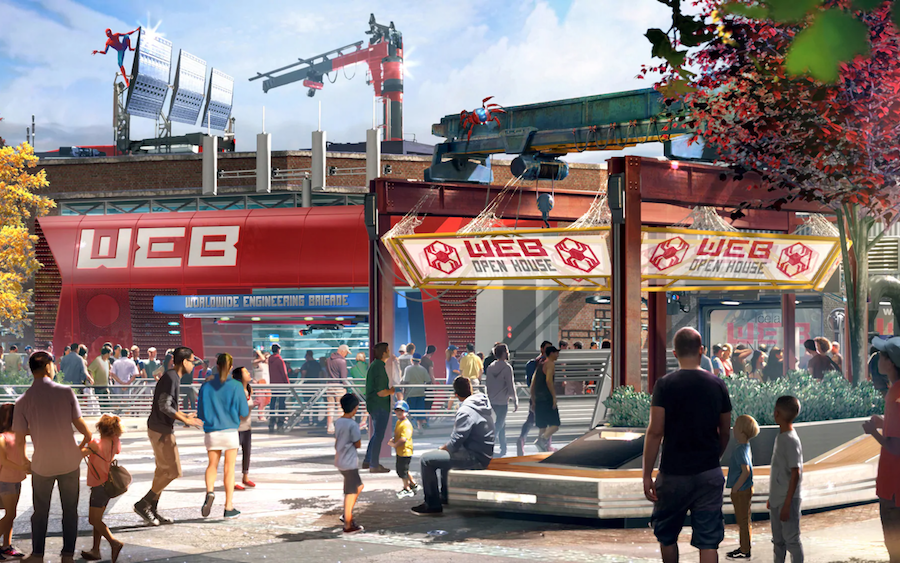 The Disneyland Resort may be officially closed to guests right now, but construction has still been moving along around the parks. And, Disney's next BIG land has made some huge progress as Avengers Campus comes to life in Disney California Adventure. Since the Avengers Campus has been confirmed for an opening later this year, projects all around the parks have continued to see updates and developments.
But, Disney can't hide everything from Marvel fans who are super excited about Avengers Campus! Buena Vista Street in Disney California Adventure currently has some locations open as an extension of Downtown Disney. While guests are visiting, they can see a bit of the construction taking place in Avengers Campus at the moment.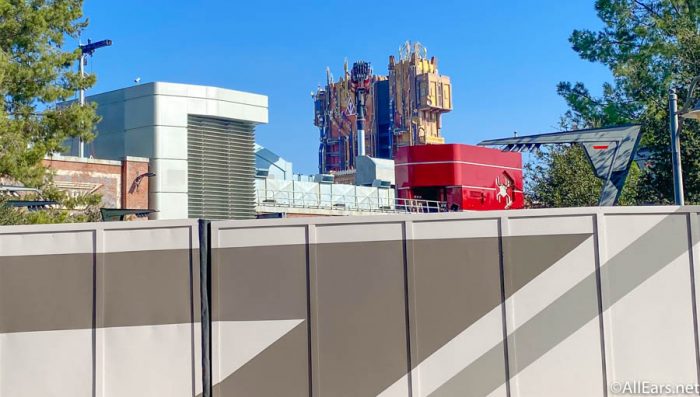 Even though there are a lot of construction walls surrounding the area, Discover the Magic spotted a SPIDER-BOT chilling out near the Web Slingers: A Spider-Man Adventure ride. The mini bot was attached to the pole by one of Spidey's webs (!!!) as he attempted to enter self destruct mode and subsequently short out on a loop.
SPOTTED: Last night we saw a Spider-Bot stuck to the light pole in Avengers Campus with webs. The Spider-Bot would cycle through trying to enter self destruct mode and then short out every 5 or so min. #Disneyland #AvengersCampus pic.twitter.com/iWy2hBf0TH

— Discover the Magic (@discoverthemgic) February 24, 2021
Guests will be able to use brand-new technology to sling webs with arm gestures in order to help Spider-Man defeat the haywire WEB Spider-Bots. And, when the attraction opens, there will even be a Spider-Man stunt robot swinging above the campus.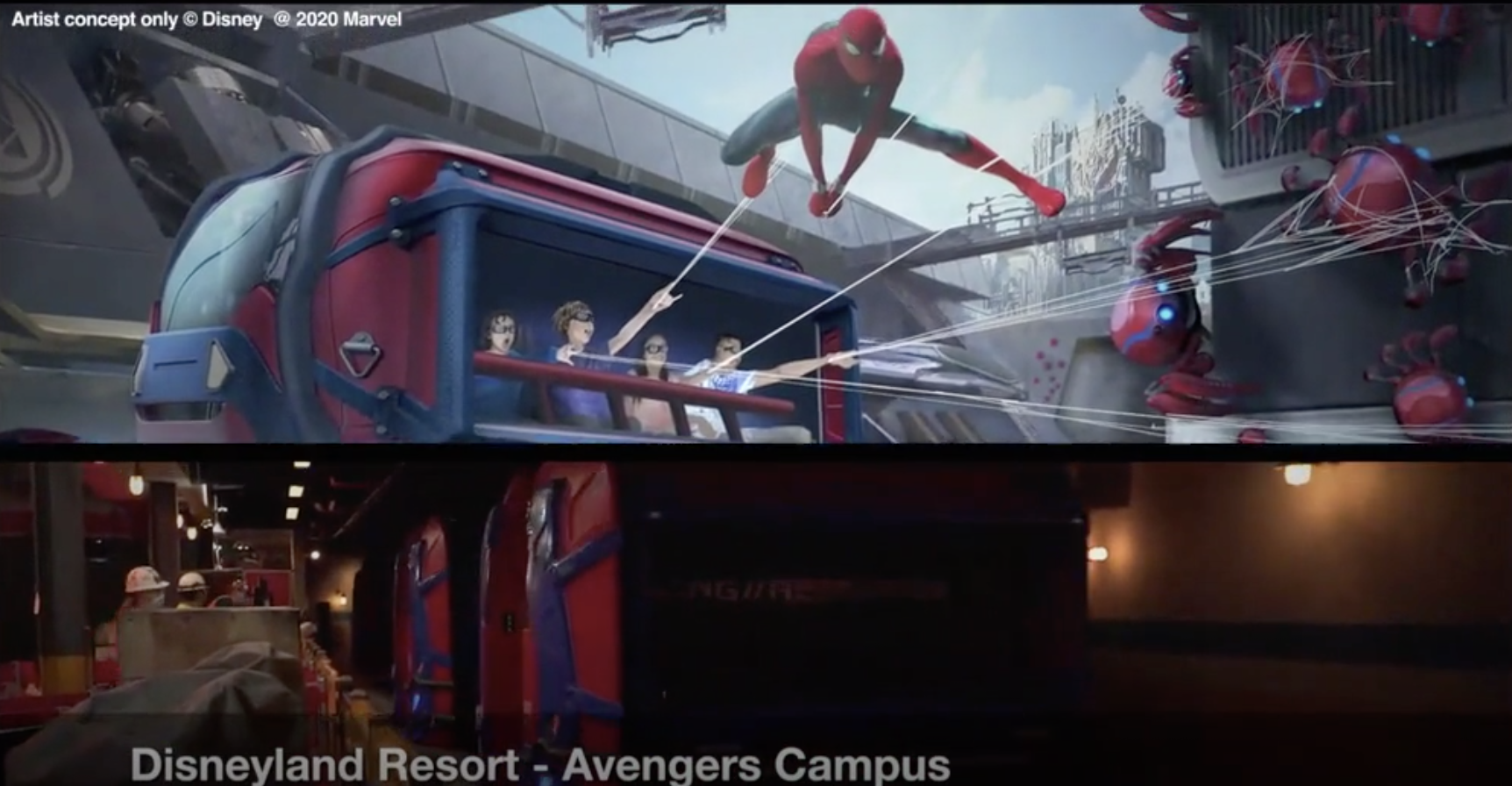 We can hardly wait to ride this attraction for ourselves and step foot inside Avengers Campus! And, we'll be sure to keep you updated on all the Disneyland news you need to know!
Will you be visiting Avengers Campus when it opens? Let us know in the comments below!